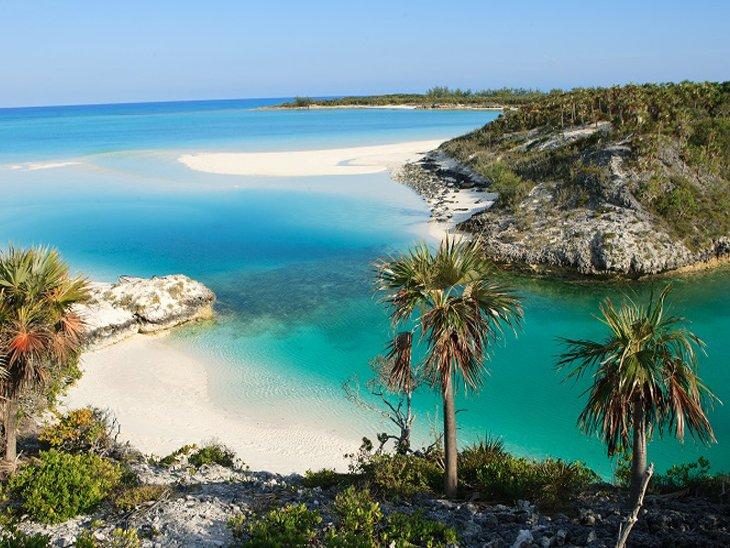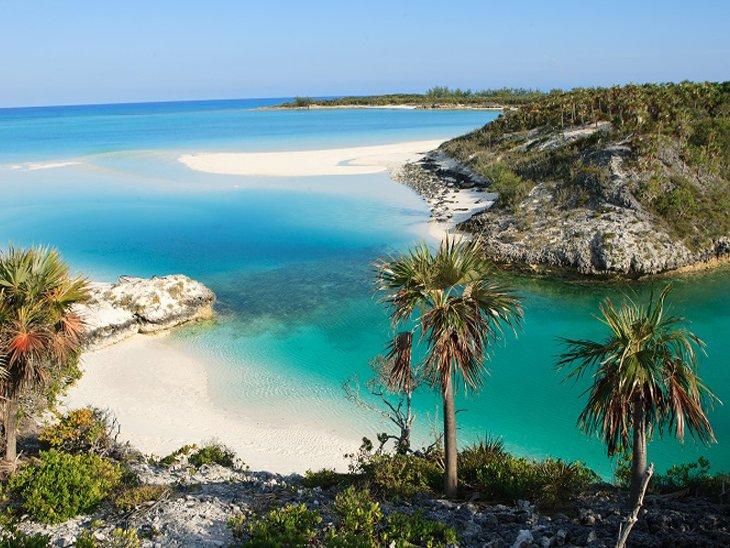 Top 10 Awesome Foods to Taste in the Exumas
While visiting a place, you should taste the local cuisine. Then only you can know the local culture quite well. While you are in Exumas, you can look for vacation rentals in the Exumas, but to taste local cuisine, you have to depend on the Bahamian culinary. Actually, Exumas Cay is part of the Bahamas which is a combination of 365 islands.
The entire place is nearly 80 square kilometer and most of the places are uninhabited. Finding luxurious restaurants is really tricky here. But, if you want to get the vibe of true Bahamian life, try the beach shacks for some unique foods. Still, if you want to be in a restaurant, you can go to Little Farmer's Cay or Staniel Cay. Having foods at beach shacks will be a new experience, right? Here is an overview of the appealing foods in The Exumas.
1. Conch
Conch is the national food in the Bahamas and very famous among the locals and the tourists. The dish is a specialty amongst true Bahamians. It can be eaten in two ways- deep fried and steamed. And also someone can have it raw with fresh vegetables such as bell paper, cucumber, onion and citrus juice. The meat of this sea-snail is very masticable in texture and if you are willing to try some excellent seafood here, then this is a must try.




2. Rum Cake
This is another famous food that you will find in the shacks of Exumas. It is the richest desserts of all on the island. A particular amount of rum contains in this case, while the drizzling sauce is added delicacy. The famous flavours are of rums like coconut, banana, and pineapple have been used to make the cake more delicious. It is baked in a Bundt pan that gives it a great shape and makes it look beautiful. Rum Cake is really an ideal dessert to taste in the Bahamas.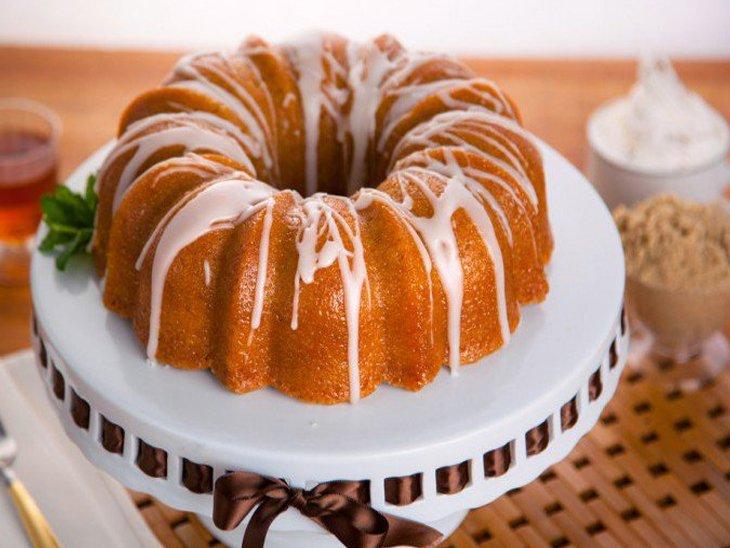 3. Souse
It is made of two important ingredients- hot chili paper and lime. Locally, Souse is pronounced as 'sowse'. Actually, it is a kind of soup that you will definitely need after partying hard. It is too good for removing hangover. There is a small doubt about the genre of the food. Some people called it soup while some others consider it as a stew. This is served with a lot of vegetables such as carrots, potatoes, onions, bell papers and a strong dose of lime juice. Chicken and pork have also been used in souse very frequently.
4. Bahamian Hot Patty
Made of lots of vegetables and minced beef, Bahamian Hot Patty is another renowned food in Exumas beach shacks. Although many of the patties are purely vegetarian the nonvegetarians are the main attraction. People mostly have it as snacks. Another must-try the food when in the Bahamas, especially in Exumas.
5. Bahamian Fish Stew
This is another yummy food in the Bahamas. The dish is partly pan fried which is been served with a thick sauce that has a rich combination of onions, celery, tomatoes and other species.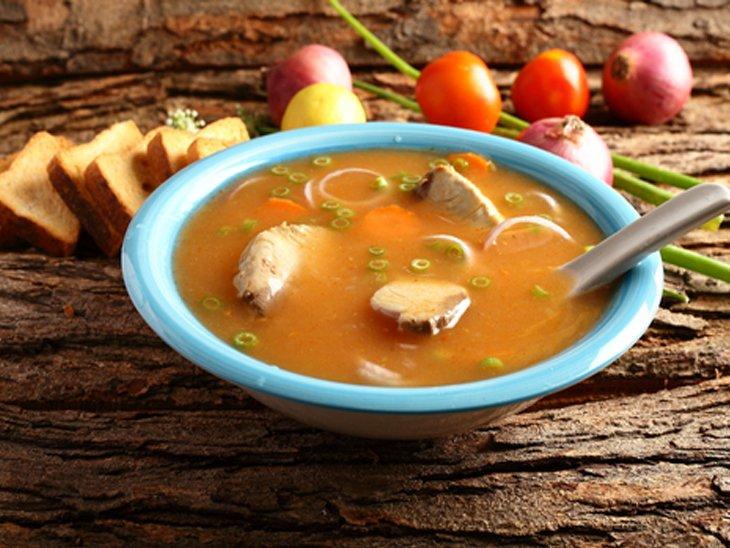 6. Bahama Mama
Bahama Mama is probably the most popular drink among the tourists and also the locals. The drink is been made with rum, freshly squeezed pineapple and lime juice and some coffee flavoured liqueur. The ingredients of Bahama Mama keep people refreshing and which is why it has made a place in the heart of every tourist.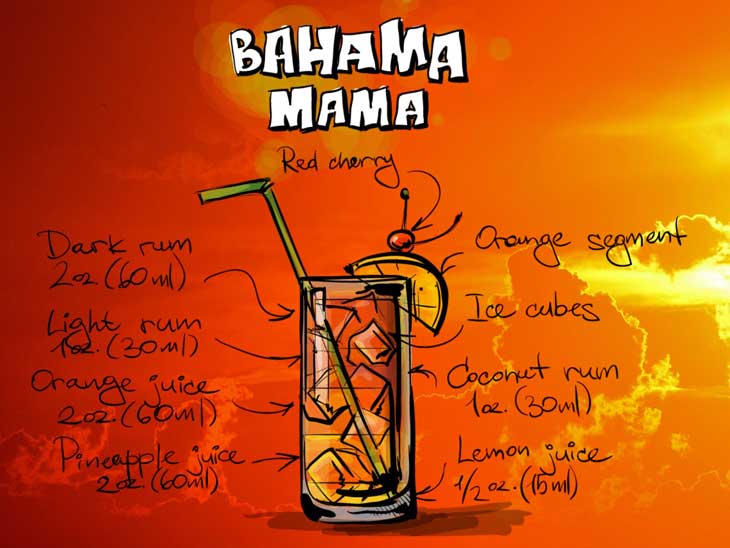 7. Johnnycake
In Bahamian cuisine, johnnycakes are known as the unofficial bread. It is been made with some white corn and as for the other ingredients, there is milk, sometimes boiling water, and a few salt and sugar to taste. You can eat it by dipping it into soup and stew.
8. Peas 'n'Rice
The most classic dish in the Bahamas, especially in Exuma Cay,  which is mostly used as a side dish here. Sometimes it is also used as a main dish too. The pigeon peas are cooked in spiced water. Lots of vegetables, like celery, tomatoes, onions are used here with and pork and rice. The dish looks more than delicious and indeed it is.
9. Rock Lobsters
Rock Lobsters known as the Spiny Lobster in a different way, is one of the most accepted seafood in the Bahamas. It can be eaten in several ways. You can have it boiled or steamed or you can have it, cooked in Creole style sauces. You can also have it with the salads or patties as well.
10. The Yellow Bird
No, this is no meaty delicacy of Exumas. The yellow bird is very popular as local drinks in the Bahamas. It has been made with the light rum, orange juice, pineapple juice, apricot brandy, Galliano and sometimes with an addition of banana liqueur. After the great mixing, it has been poured into a hurricane glass along with 3 to 4 cubes of ice. It has a cooling agent that helps to feel refreshing and zestful.
Hopefully, you are attracted enough to Exumas only to taste these items. You can be anywhere in Bahama, whether in Exumas or elsewhere, these are the most common and delicious foods you can try. So if you are planning to the Bahamas for a trip, do not forget to try these 10 foods that are highly popular there. Make your vacation full of excitement while tasting such marvellous dishes.
About the Author
This blog is submitted by Seema Gurnani, founder of Pandareviewz.com. Know the amazing tips on making your trip amazing on her travel blog.