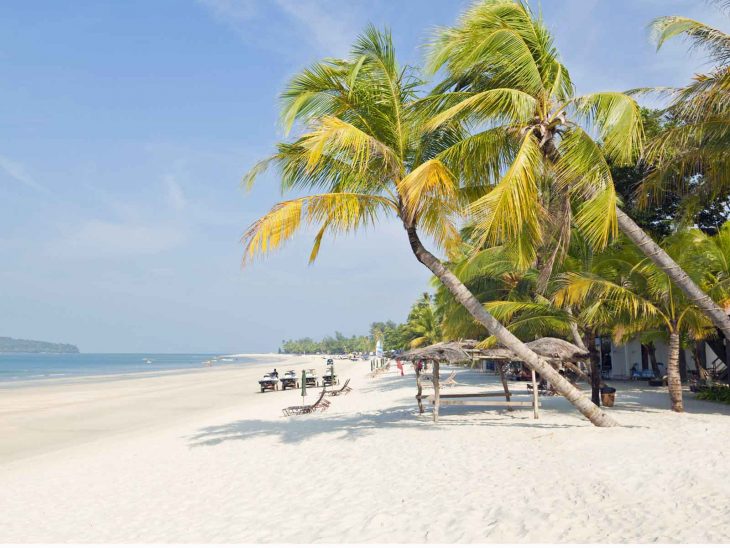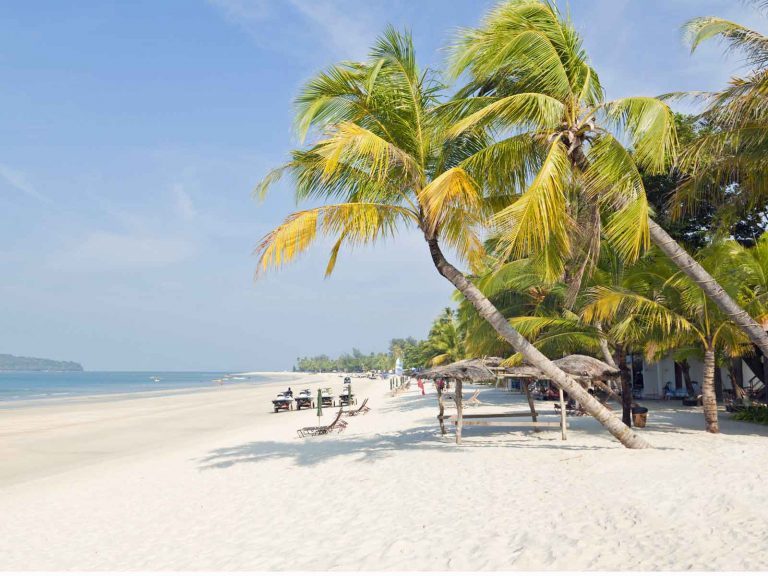 Tourism on Langkawi – A Love Story.
Langkawi has been on the tourism radar for several years, but not really boomed like Phuket which is a good thing. Personally, I like this state of affairs because the majority of things I would like is available but without things being too crazy. Langkawi is a tranquil, peaceful island without crowds.
About the Langkawi Islands.
Many people think Langkawi is just one island but it is an archipelago of 104 islands. Some sources say 99 islands but this is because 5 of them are not visible during high tide. By far the largest of the islands is Pulau Langkawi with a population of about 65,000 people. The only other inhabited islands are nearby Pulau Tuba, Pulau Rebak and Pulau Dayang Bunting.
The island is a duty-free zone which makes it popular for Malay people to visit for some combined shopping and rest & recreation. Personally, I would not think too much about the duty-free because Malaysia is very inexpensive even when duty is paid.
The "island capital" is called Kuah Town and this is where you want to go shopping for duty free items.
Langkawi is also considered the "Sailing Mecca" of Malaysia and you have 4 nice marinas to choose from. Even if you are not a sailor it can be a nice afternoon stroll to check out the yachts.
Getting to and Around Langkawi.
The main island have scheduled flights to and from Penang, Kuala Lumpur and Singapore. If you want to arrive by boat you can travel from Kuala Perlis, Kuala Kedah, Georgetown (Penang) and from Koh Lipe in Thailand during high season (usually November – March).
When you have arrived on this paradise island it is easy to get around with taxis and rented cars or motorbikes. As in all other rural areas in South East Asia it is advisable to drive carefully since traffic safety is not something the locals lose sleep over.
Beaches on Langkawi.
The most famous and where it all started is Pantai (which means beach in Malay) Cenang where you will find several hotels in different price ranges and a village with restaurants, shops, bars and cafés.
South of Pantai Cenang is Pantai Tengah where you will find fewer but bigger hotels.
Just north of the airport you will find Pantai Kok and up north are the exclusive beach hotels on Teluk Datai and Tanjung Rhu.
Beaches I have not visited are Pantai Pasir Hitam with its black sand, and Pasir Tengkorak which is supposed to be a beautiful small beach in the north.
Speaking of Langkawis´ beaches and not mentioning jellyfish would be wrong because it has been written a lot about "killer jellyfish" in media. Yes, there are Box Jellyfish along the Malay Peninsula that can be lethal if you are allergic and unlucky. As always in media, an article has to sell and some journalists tend to describe things worse than they are. Personally, I would not let those articles ruin my trip. Just be careful and scan the waters before you jump in.
Where to Stay on Langkawi.
There are plenty of hotels on Langkawi and it is always a matter of personal taste and budget. The hotels below are tried and tested by yours truly and I can recommend them.
The Frangipani Langkawi Resort & Spa
If you are looking for a good 3+ hotel on Langkawi, this is where you want to be. Directly on Pantai Tengah and well taken care of. Please be aware that there will be some renovation work carried out September – December 2014 and you might want to check status of these before you book. If you are travelling with your children it is a good idea to double check the bedding for children in the family rooms.
http://www.frangipanilangkawi.com/
The Danna
Good value for money with its neo-classical style and comfortable rooms, directly on the beach. Official rating is 5 stars and it c­ould most likely pass as a 5-star hotel, but it is not super-ultra-luxury. Please do not get me wrong, it is a good hotel which I like a lot but I do not want you to get disappointed. My recommendation is to check in expecting a good 4+ hotel and you will be pleasantly surprised.
The Datai
If you want a captivating and a true 5-star experience on Langkawi, this is where you want to go. On the north part of the island with its own pristine beach. All facilities and services are top notch and nothing is left unattended. Here is a golf course but absolutely not a golf resort and you do not have to be a golfer to enjoy your stay here.
http://www.thedatai.com/langkawi/
Casa Del Mar Langkawi
This is probably my favourite hotel with its perfect location on Pantai Cenang, great ambiance and atmosphere and well kept. Please remember that this hotel usually runs with high occupancy and you might need a bit more planning ahead than with other hotels.
http://www.casadelmar-langkawi.com/
Things to Do on Langkawi.
Sea, sun and sand are the most common reasons to visit this gem of an island but do not despair if you want more things to do. Here are a few examples:
Explore the Islands in the Archipelago
There are lots of small islands around Pulau Langkawi and almost all of them are inhabited. This means you will be able to find your own, personal beach for the day on a short boating distance. Your hotel will be able to help out with transportation and a pick nick basket. Please do not forget to bring sun screen and an extra bottle of water if you go since it is no fun being sun burned and thirsty on a deserted island.
Langkawi Cable Car & Sky Bridge
If it is not too windy you can take the cable car to the viewing platform on Mount Machincang where you will enjoy spectacular views of the islands. On a clear day you will see all the way to Thailand. At the bottom of the cable car is Oriental Village with its simple but good restaurants and souvenir shops. From here you will have just over 600 steps to Seven Wells waterfall (Telega Tujuh in Malay) where you can swim in natural pools, created by time and water.
Play Golf on Langkawi
If you want to practise the "gentleman's sport" during your stay in Malaysia you can choose to play on 99 East Golf Club, Gunung Raya Golf Club and The Els Club Teluk Datai.
See Langkawi from a Helicopter
Earlier this year I published a short article on how fun it is to take a helicopter ride in New York. Flying a helicopter is fun and it is a great way to experience the views.
Underwater World Langkawi
This is one of the biggest aquariums in South East Asia showcasing more than 4000 varieties of fish from more than 500 species. The main attraction is the glass tunnel through one of the biggest tanks where you can watch sharks, stingrays and other fish swim by.
Bird Watching
There are more than 200 species of birds on the islands with ample opportunities to tick another species in your book.
Jet Ski Island Tours
Mega Water Sports arranges tours on Jet Ski to the nearby islands, a fishing village or just around the island. If you like speed and water sports, this is what you want to do.
Langkawi Regatta
If you are into sailing, the Royal Langkawi International Regatta is one of the most prestigious sailing events in South East Asia and usually happens some time during January. In 2015 it takes place between 12th and 17th of January.
There are several other activity opportunities so I can almost guarantee that you will have a fun filled vacation on Langkawi.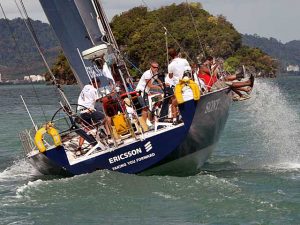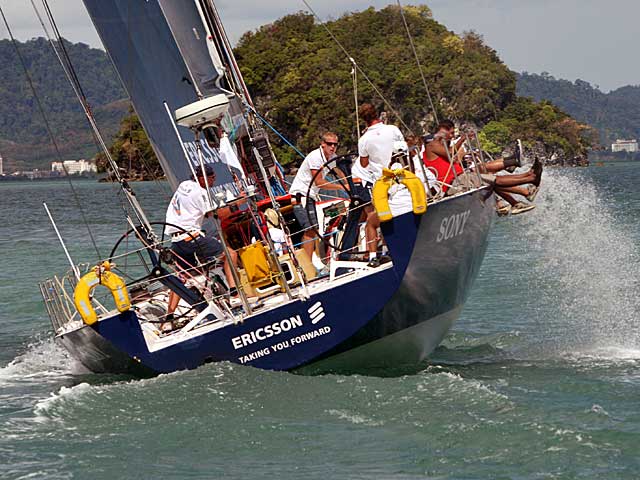 Prostitution on Langkawi.
Since sex tourism is quite common in other countries on the Malay Peninsula, I often get questions about the situation in Malaysia and Langkawi. During my trips to the island I have not seen any prostitution even though I am sure that there must be a hooker or two somewhere. You can safely bring your children and family to Langkawi without having to explain why the bar is full of ladies with too much makeup and too little clothes
Eat & Drink in Langkawi.
Alcohol is fairly expensive in Malaysia compared to other parts of the world. Langkawi is the exception since it is a duty free zone. As always in Malaysia, good food is available in most price ranges and generally you can say that food is very affordable. Of course, a 5-star hotel will guarantee a higher tab than a food stall around the corner, but this goes without saying.
It is not really fair to pick a small number of restaurants, as I have done below, because there are so much food to be discovered.
Restoran Almaz
Nice budget place on Pantai Cenang, just opposite Casa Del Mar, serving Malay and Indian dishes. Some say it is one of the best places on Langkawi for Indian food. I have not tried all restaurants on the island but I can confirm this one is very good.
Artisans Pizza Café
Small place serving pizza and house specalties on Pantai Cenang. Eat in, take away or have it delivered to your guest house. If you are staying in a hotel I would not recommend delivery.
Beer Garden at Beach Garden Resort
If you are looking for a casual meal on the beach, this is where you want to go. You will find a good wine selection, beer on draft and cocktails.
Edit 2016-11-16: Beach Garden Resort is now closed according to our readers. Thanks for letting us know! 
Unkaizan
Probably the best Japanese on Langkawi with fresh seafood from their own aquarium. On Pantai Tengah. They also have "serected" fine wine. Check out this page on their site.
La Sal at Casa Del Mar
This is a great place to eat, no matter if you are staying at the hotel (see above) or not, since everyone is welcome and you will enjoy a nice view over the beach.
Conclusion.
This is a great island for most people who wants all the comforts and activities of a developed tourist destination but without the hustle, bustle and the enormous crowds. You go here for beaches, some shopping, good food and a nice time in the sun. There is some culture too, but for that you should absolutely combine with the neighbouring island Penang.
I had a hard time to stop writing because there is so much more that could be said about Langkawi. I hope this article has given you an idea of what it is all about and that most people will have a nice holiday here.
If you have more tips about tourism Langkawi, please share them on Twitter, on Facebook or in the comments below. I am looking forward to hear from you!