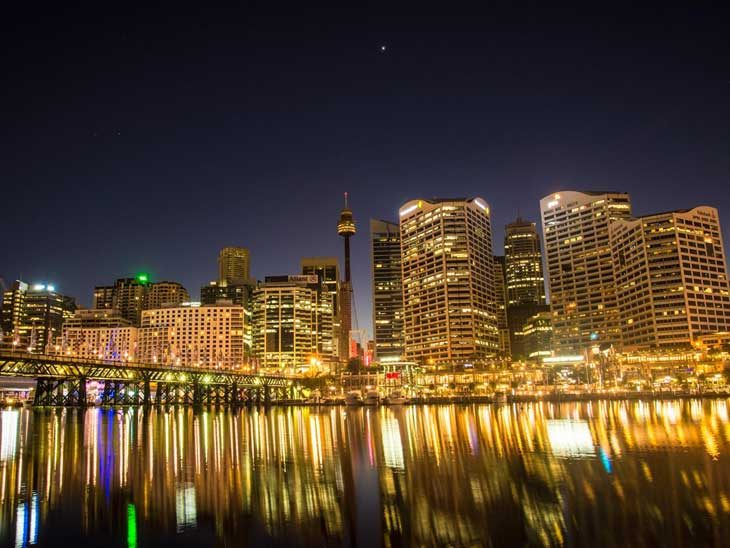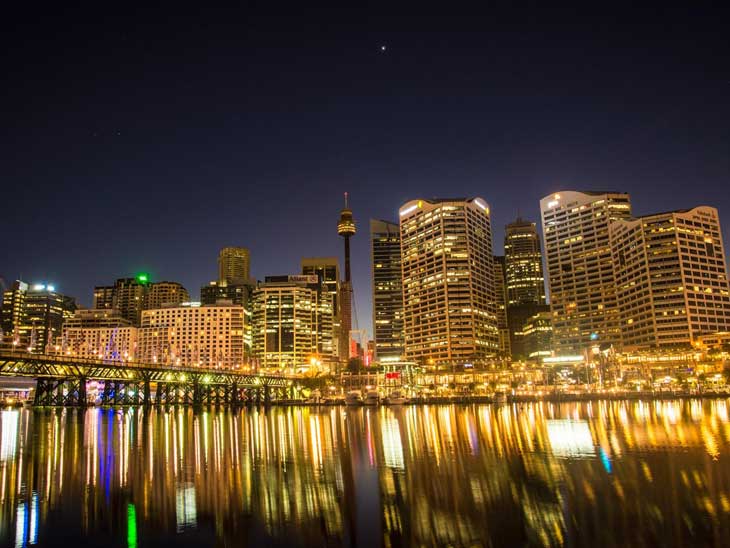 When Business Takes You to Sydney
Visiting Sydney on any occasion is always a great experience. With almost 10 milion domestic and international visitors per year, it's not hard to conclude that Australia's largest city is more than a popular tourist destination. With its great weather, rich history and different lifestyle options, it has something to offer to everyone. If you are visiting Sydney by business, here are some tips on how to handle business meetings, and interesting facts and pieces of information to guide you through this beautiful and vibrant city.
Welcoming environment
This is something that will really boost your energy and ambition to visit Sydney and Australia in general. Aussies are world-famous for their hospitality an intercultural not only tolerance, but true acceptance. If you think this is just a normal or everyday thing, you are wrong. According to the line of their national anthem, 'I am Australian', they say 'we are one but we are many, and from all the lands on earth, we come'. Doesn't it sound so honest and human? Only by this can you realize their open and accepting attitude towards anyone coming from literally anywhere. They are relaxed, laid-back people, and you will simply enjoy their presence.
Culture
When you think of Sydney, what's the first thing that pops into your mind? The thing by which you distinguish this city from all the others. The most recognizable building from post-cards, after the Tour d' Eiffel. The incredible piece of architecture and art at the same time- the Sydney Opera House. Whether you are a true opera fan or not, this is a lifetime opportunity to enjoy one of the 1,600 performances which are held each year, including ballet and contemporary dance, opera, classical music, stage plays and more. There are also galleries and museums you don't want to miss when visiting Sydney. The Museum Of Contemporary Art, The Art Gallery of New South Wales, or experiencing a piece of it all on one of the Sydney Art Tours – the choice is yours, as well as the pleasure.
Central Business District
If visiting Sydney by business, Central Business District is one of the things you don't want to miss. With city's underground railway, it's easy to commute and visit all the places this district has to offer. One of the most popular among them is China town, where you can taste delicacies from some of the best Asian cuisines, noodle bars and food halls. Here lays the oldest street in whole Australia, George Street. This pedestrian zone with some of the most important buildings in Sydney, like Queen Victoria Building, is the unavoidable stop during your sight-seeing.
Business ethics
Other than being known for a super-friendly personal relationships as a nation, Aussies are great professionals. too. They have a strong ethic when it comes to business, cherishing the integrity and fairness. Due to this city's international character, the businessman from all over the world will easily feel comfortable and accepted. Since they are such a multicultural country, they have developed the respect for others and a strong sense of equality. Visiting Sydney by the business can be a great pleasure, but don't get fooled by their hospitality. They are also great at negotiating.
Slang
So, when in Australia there's something you should know about the language. They have an extremely developed slang and don't feel frightened if it seems like you don't understand the half of it. They like to change the words so much, it may sound like they are making them up. Their slang even has its own name- strine, and it is famous for cutting words as short as they can be. The story behind this is that eligible, they developed this way of speaking through clenched teeth to avoid blow flies from getting into their mouth. Truth or not, you will need some hints to help you understand them. If you hear that 'it's a nice arvo', this actually means they are enjoying the afternoon. If they invite you on the barbie, don't reject the invitation, it's not a creepy doll party, it's a slang for a barbeque. If they ask you to fetch something from esky, go look for a cooler or dink container. And if they keep talking about how annoying mozzies are this year, just nod along, since they are talking about mosquitos.
Suburbs
Like any great world's city, Sydney has suburbs which are functionally connected to the city core, but are living a separate life as more peaceful parts of the city periphery. They have a perfect mix of city and village life. If you are looking for a reasonable price than Crows Nest accomodation is the perfect choice for you. Known as one of the most famous Sydney's suburbs, it is also among the cheapest in the Lower North Shore. It allows all the benefits of surrounding suburbs, without the price tag of more expensive suburbs such as Cammeray. Public transport keeps you only minutes away from Central Business District, St Leonard and Chatswood. Also known as Crowie, this famous suburb has a great selection of restaurants, shopping centres and social events. Every year the Crows Nest Festival is held in October, and it's been so for the last 26 years. The atmosphere here is friendly and family, with lots of entertainment for kids and barbecue for adults. It suits everyone's budget and age.
By all of this, Sydney sounds like a great place to visit for your vacation this year, but also like a great living option for many people. Compared to some other cities and countries, it is really a whole new world. Friendly welcoming people combined with incredible nature and a lot to see make this city so appealing. Even if a business takes you here, there's no excuse not to experience the city to it's fullest.
Let your best tips for business in Sydney flow in the comments below, on Twitter, Facebook or Google+ if you should have any questions or comments.