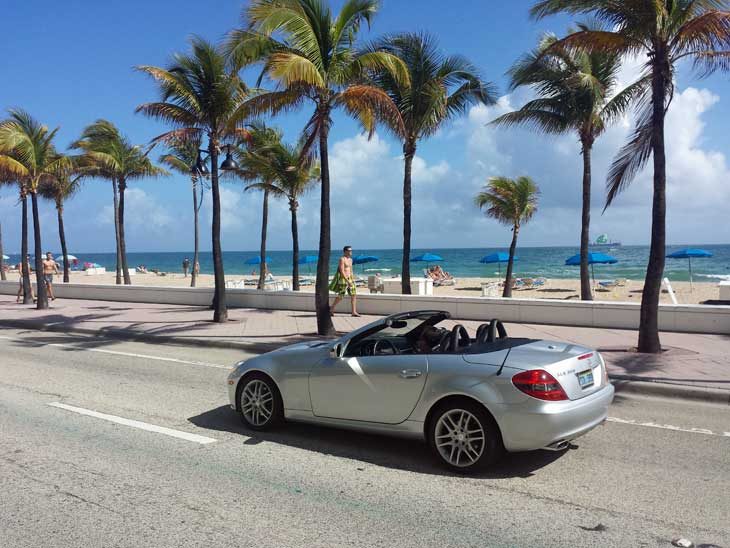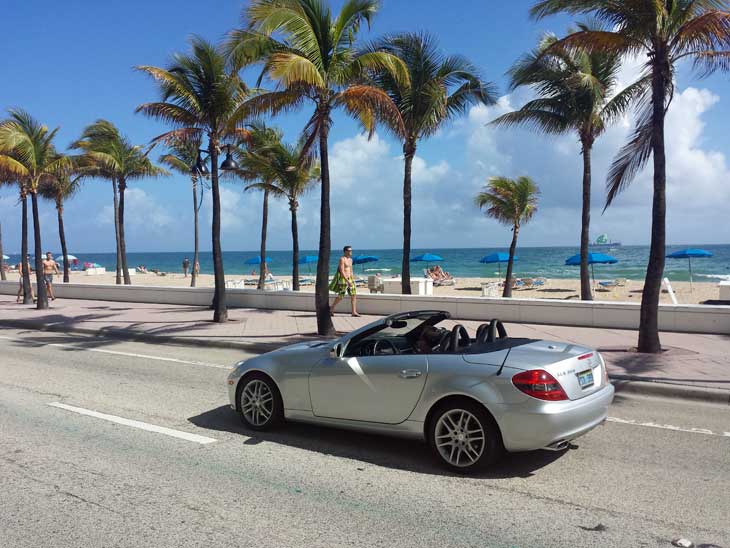 Best Cities to Drive a Convertible
It is no secret that I love cars. I love travel just as much and it is a double-whammy if I can combine both interests. That is why I try to fit a road-trip in to the program on almost every trip. Some think you must do everything by car when on a road-trip, but not necessarily. You can always explore one city/area by car, jump on a plane and you are ready for a new road-trip at your new destination.
You should get a convertible if you want to experience a city to its fullest. In a convertible, with the top down, you will get much closer to the city. You will get the smells, the sounds, and the lights from the city in a way you never would in a car with a regular roof. If it is sunny, wear a cap and lots of sunscreen. If it is chilly, wear a scarf and turn the car's heater to max.
Miami Beach
Miami is a place where local transportation is not so good, and you will need a car anyhow. Get a convertible while you are at it and enter Miami Beach from the north. You start your drive in Bal Harbour which is sleepy. As you progress further down south on Collins Avenue things will liven up and you will see more people and lights.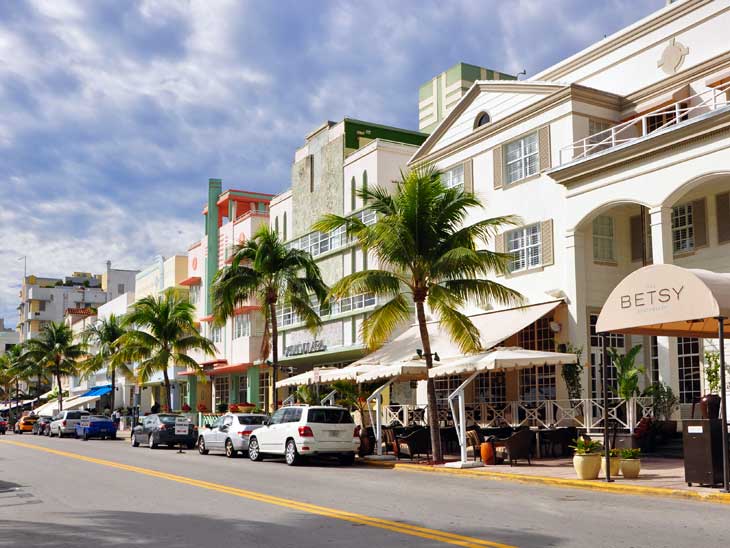 Make a left turn to Ocean Drive and you are suddenly in the centre of action. Here you will have the beach on your left side and the historic Art Deco houses on your right side. There are plenty of famous buildings like the Versace Mansion, The Tides Hotel and much more. You have night clubs, cafés, bars, and restaurants with lots of people strolling along Ocean Drive. Expect congestion on Friday or Saturday night.
At the south end of Ocean Drive, take a right and drive Collins Avenue north for a couple of blocks to take the Venetian Way to Biscayne Bay and trendy Wynwood. On the south end of Collins Avenue you should check out Marlin Hotel.
Key West
Key West is easy to combine with Miami (see above). You will drive over the magnificent bridges and pass Key Largo, Islamorada, Marathon and several other smaller municipalities that are well worth stopping in. Just get off the US1 and take your time to explore. You can do Miami Beach – Key West in a day, but that is a lot of time in the car on US1.
My recommendation is to make an overnight along the way and give yourself time to explore. I would not drive all the way from Miami to Key West with the top down. I would drive under the sky when exiting Miami, make a stop to pull up the roof and when getting closer to Key West drop the top.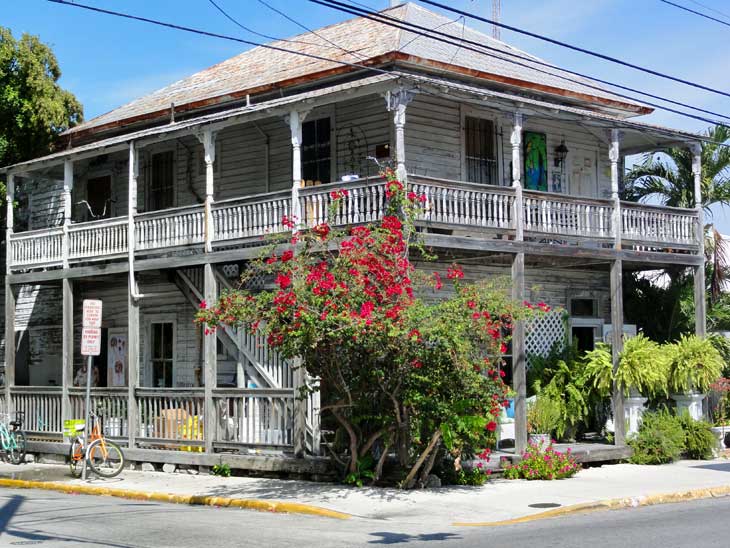 Once in Key West you will enjoy watching the historic houses and people watching without a roof and thick glass between you and the world.
New York City
Most people think of subway and commuter trains when New York is mentioned. I agree that the subway is one of the most efficient means of transportation, but not much of an experience.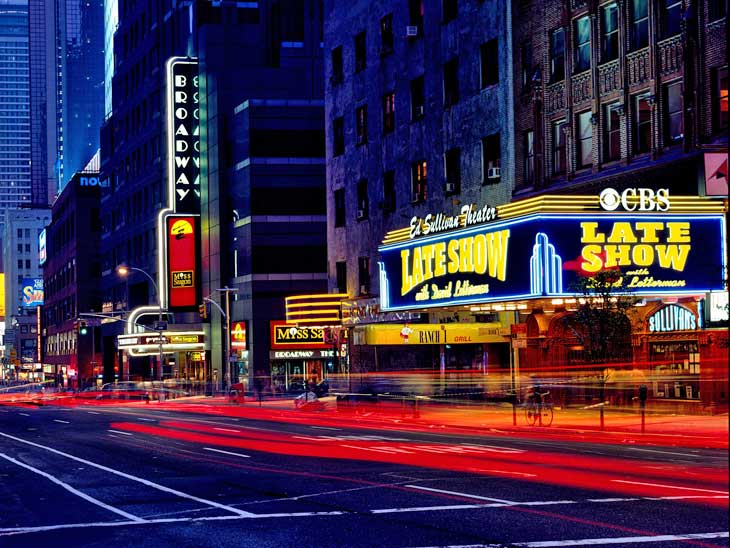 If you want to be truly stunned by the Big Apple, you should ride an open car before and during sunset on a hot summer evening. The city is bustling and lit up even though there is still that warm, yellow sunset light. Breathe in and you will get the scents, see people leaving work or on their way to drinks after work. Jim Ellis Chevrolet in Atlanta states it perfectly on their blog: "Summer is for convertibles". One of the best things to do in Atlanta is drive your convertible to Stone Mountain Park.
Ystad
I am from the south of Sweden and probably a bit biased, but I must share this little gem. Ystad is a small town on the south coast of Sweden, about an hour drive from Malmö and 1,5 hours from Copenhagen Airport. If Copenhagen or Malmö city is your starting point, you should spend an extra 20 minutes and drive along the coast to Ystad (instead of the faster E65 that crosses inland). If you arrive at Malmö Airport (MMX) you should take the E65 straight to Ystad. The city of Ystad is famous from the movies about Inspector Wallander, based on a novel on late author Henning Mankell. Kenneth Branagh played Wallander in the English version. Read more about Mankell´s Wallander on Wikipedia.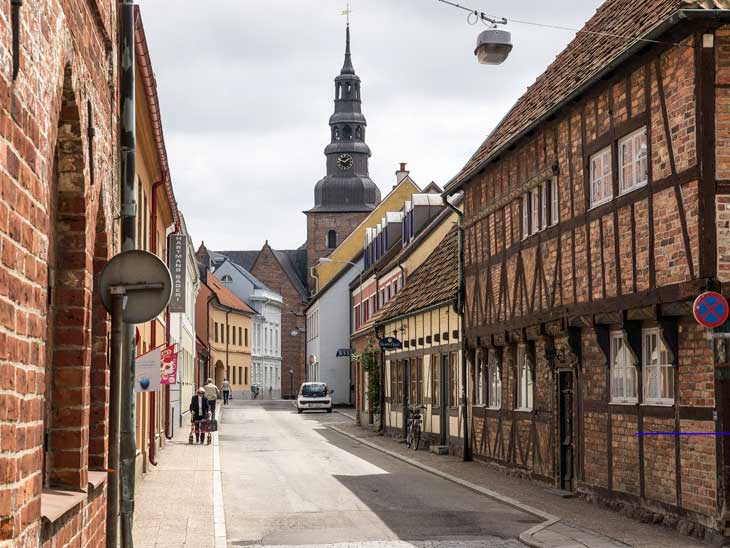 In Ystad, you should start in the city centre by going around Stortorget and Mariagatan where Wallander lived. The city centre is full of half-timbered houses and low apartmentbuildnings from the end of 19th – beginning of 20th century. Drive east on Österleden, leaving the city and driving into the pine-woodes. Make a stop by the beach at Fritidsbaren and continue east to Österlen. There are plenty of opportunies. Check my article "A Perfect Day on Österlen, Scania" for ideas on how to spend the rest of your day.
Hong Kong
Hong Kong is another city which you don't think of as car friendly, but it is not bad. Traffic is plenty but usually not too congested. If you want to experience the best you should not miss Victoria Peak or the lights on Nathan Road. Start on Hong Kong Island and climb the peak up to the visitors centre. Here you will have stunning view over Victoria Harbour and the city. Drive down, use the tunnel to get to Kowloon and cruise along the harbour on Salisbury Road and you will have the skyline of Hong Kong Island to the right and the lights of Kowloon on your left side. You will pass the legendary Peninsula Hotel along Salisbury Road.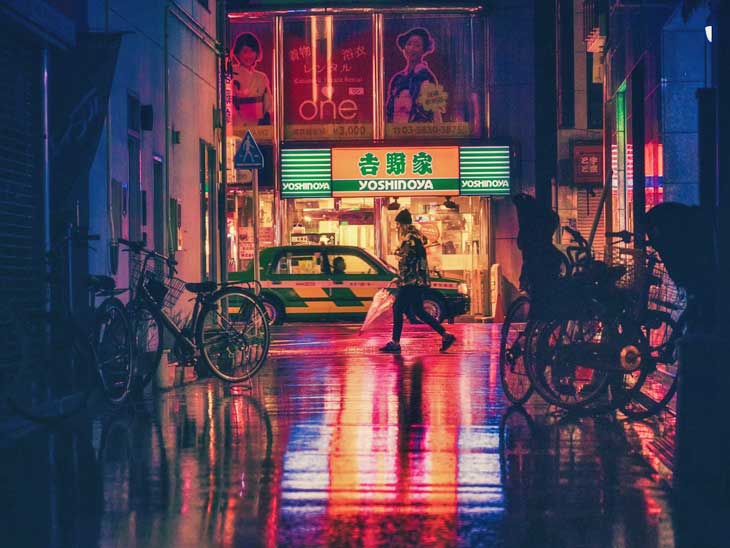 Take a left and head for the bustling Mong Kok area, which is one of the most densely populated areas on our earth. In Mong Kok you can take in the delicious scents from different food stalls, serving local specialities on the side of the street. Take another left and when you reach the famous Nathan Road head south towards the harbour. The closer you get to Victoria Harbour, you will notice more and more neon lights, billboards and illuminated signs. This is where you likely will have a feeling of being in one of the legendary photos of Nathan Road. Brief history of Nathan Road on Wikipedia.
This is not a complete or definite list of best drives in a convertible, because the world is huge. Please share your favorite drives  in the comments below, on Twitter, Facebook , Instagram or Google+.