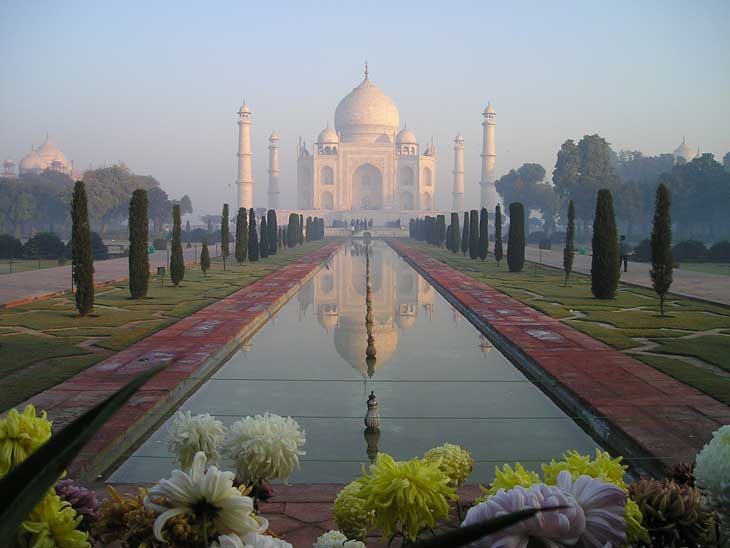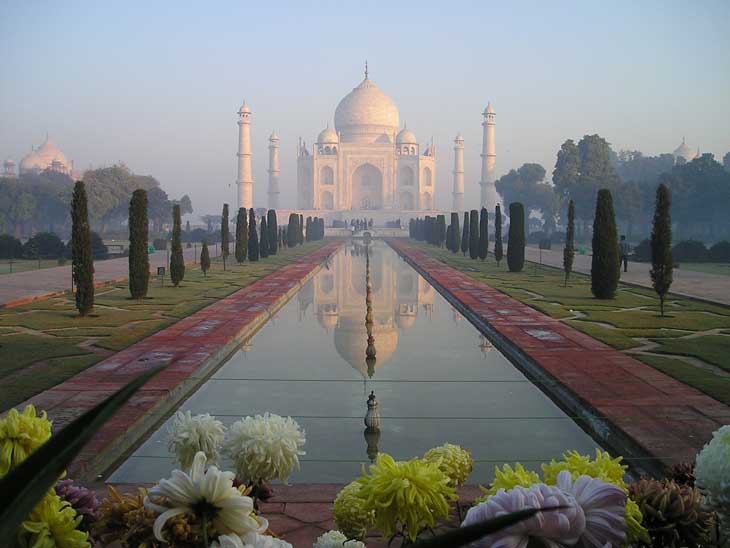 Most famous for the Taj Mahal which is a wonder of the world, Agra is the epitome of beauty and splendour. There is also a lot to see and do in the city which a few hours' drive from New Delhi. One can hire taxi in Agra to go about and every spot in the beautiful city is well known and is a historic treasure. The land was home to the Sultans and they built many buildings and structures under their reign. The Mughal Empire were true lovers of art and the beautiful structures built by them have stood the test of time in Agra.
Travellers must visit these top spots in Agra and of course no trip will be complete without paying a tribute to the Taj Mahal:
Taj Mahal
The beautiful structure which is the pride of India and of Agra, visitors will not be able to skip this. A mark of fine Mughan craftsmanship, this is noted as one of the seven wonders of the world and is a tribute of the Great Emperor Shah Jahan to his wife Arjumand Bano Begum. Her body is enshrined in the edifice. The entire complex of Taj Mahal is surrounded by lush gardens with lots of fountains. The entire marble structure is a blend of Persian and Mughal architecture and has been carved by hand.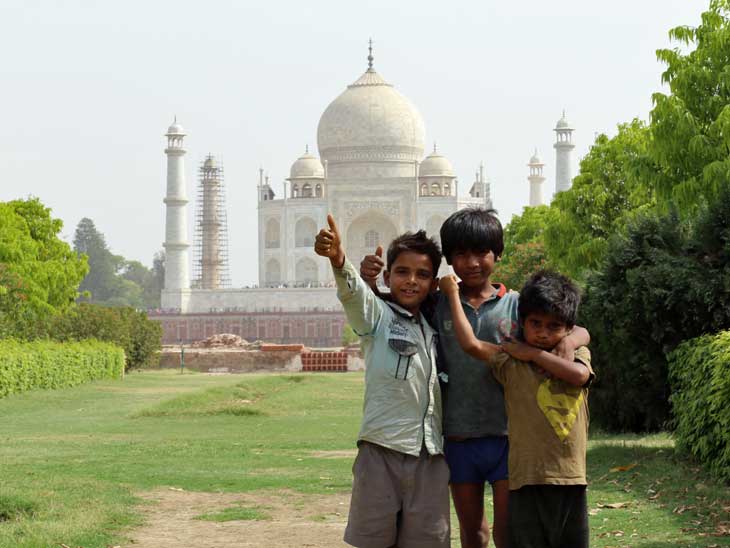 Agra Fort
This is another tribute to the rich heritage of the Mughal Empire. It is also known as the Red Fort, and this is because it is made of red sandstone and it is about 2 km long. It contains a grand hall called Diwan-i-Khas and it is close to the bank of the river Yamuna. This is a must visit on any trip to Agra as the sheer site of the fort is a beauty to behold.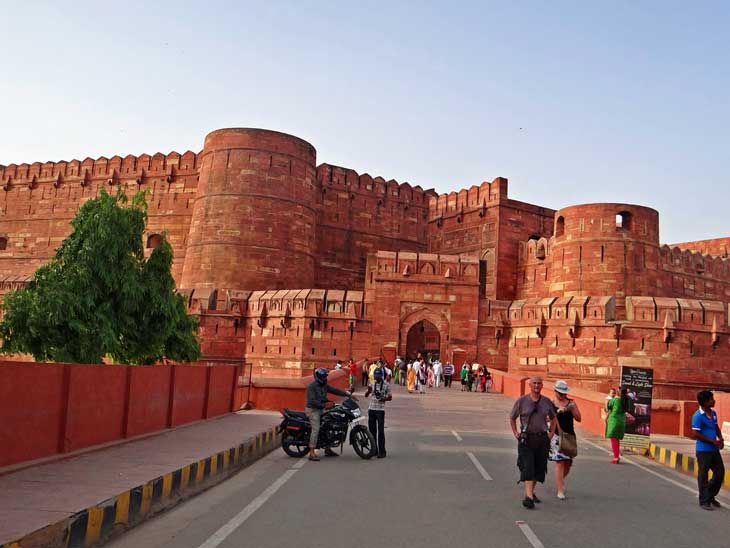 Jama Masjid
Agra is home to so many beautiful mosques and one such legendary mosque is Jama Masjid. This was also built by Shah Jahan and numerous skilled artisans, sculptors and engineers toiled for over six years before it was built. The mosque has a main prayer hall which has intricate designs and patterns and the courtyard also is spacious. The mosque has four magnificent towers and three gateways.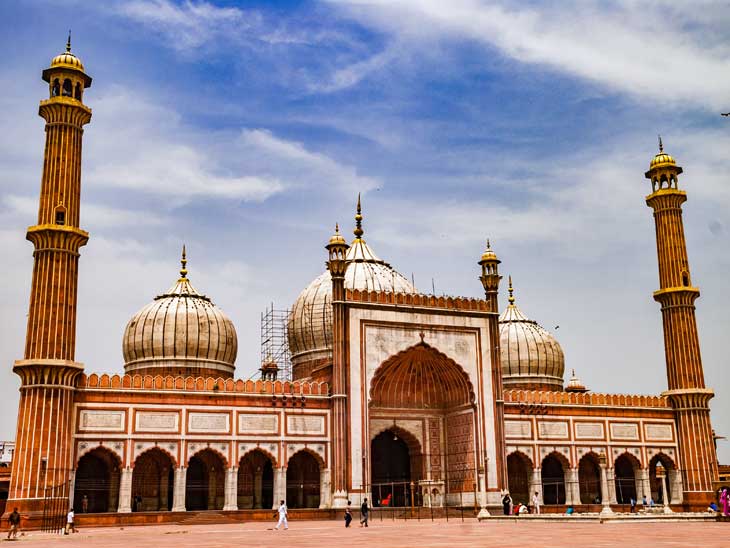 Fatehpur Sikri
This is located close to Agra and is a marvellous historic monument to visit. It was the capital of the Mughal Empire and has a number of gardens, mosques and utility structures. Visitors can take a walk around the entire place and marvel at the efforts it took to build this beautiful city.
Akbar's Tomb
Another stunning order of construction this is located in Agra and spread across 119 acres of land. One can hire a car in agra to visit this gorgeous structure which was built out of sandstone. During the reign of Akbar, the construction began and it was completed by his son upon his death. The entrance is flanked by four minarets. The tomb itself is inlaid with panels that have beautiful carvings. Akbar himself is enshrined within this tomb.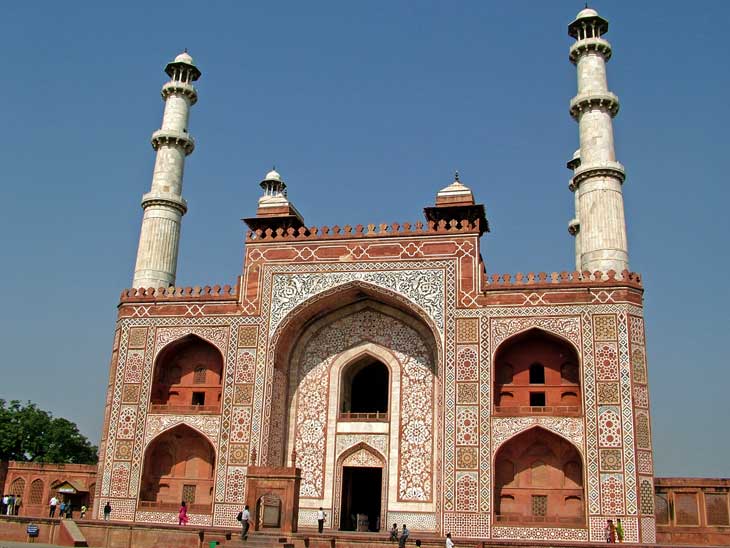 If you enjoyed this article, you are likely to find more in my India Archives.
Please share your favourites in Agra in the comments below, on Twitter, Facebook , Instagram or Google+.