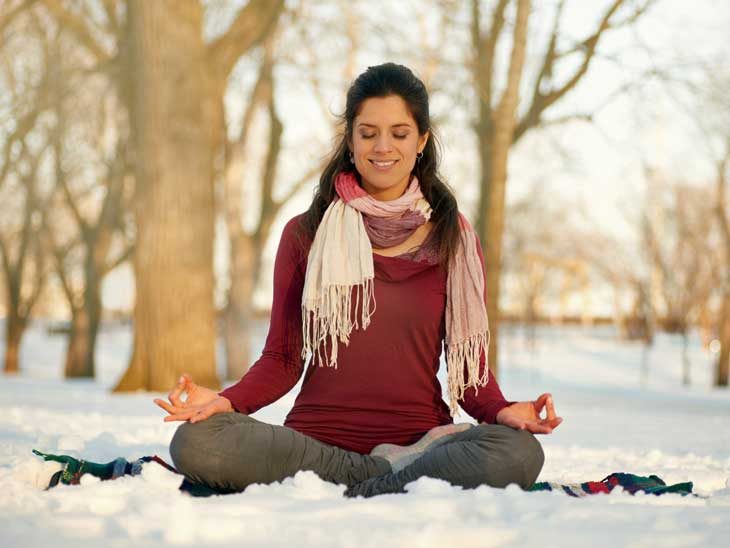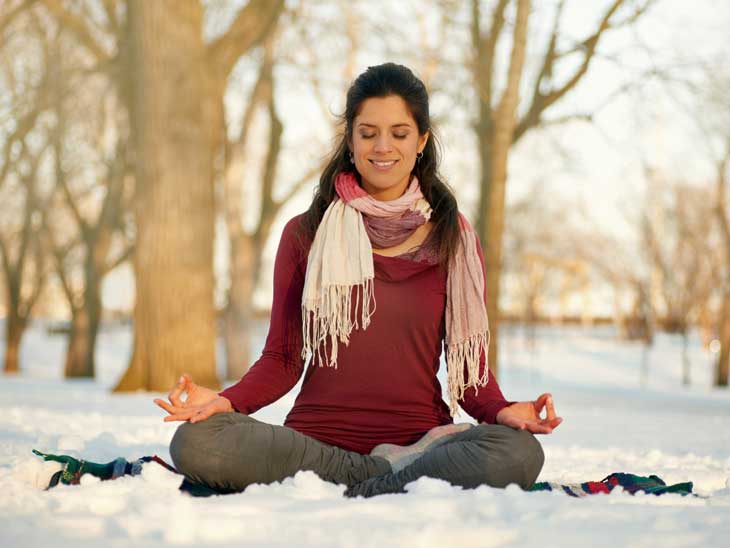 Guest Post: 5 Yoga Destinations to Keep Up Your Practice in Winter
Winter might not be most people's favorite season, after all, it gets really cold outside. However, it has a unique charm that summer can only dream of replicating. The cheerful spirit of the holidays, the astonishing white landscapes, the possibility of doing outdoor activities exclusive of winter, and that delicious feeling of sitting in front of the fireplace drinking hot chocolate.
If you're a yogi who embraces this fabulous time of the year, you probably don't stop your practice and you don't mind feeling the low temperatures for the sake of your daily yoga session. The good news for you is that there are many yoga destinations all over the world that also appreciate this season and are perfect to get you in the mood for a joyful winter.
These are five winter destinations that will allow you to have a beautiful white yoga retreat!
5. Ireland
The Irish folklore and cheerfulness of its people is something impossible to match. Ireland is an excellent place to start the new year due to its magical culture that includes as many lucky charms as you will ever find. The mystic feels so real that it makes you believe that you can truly find a pot of gold at the end of the rainbow.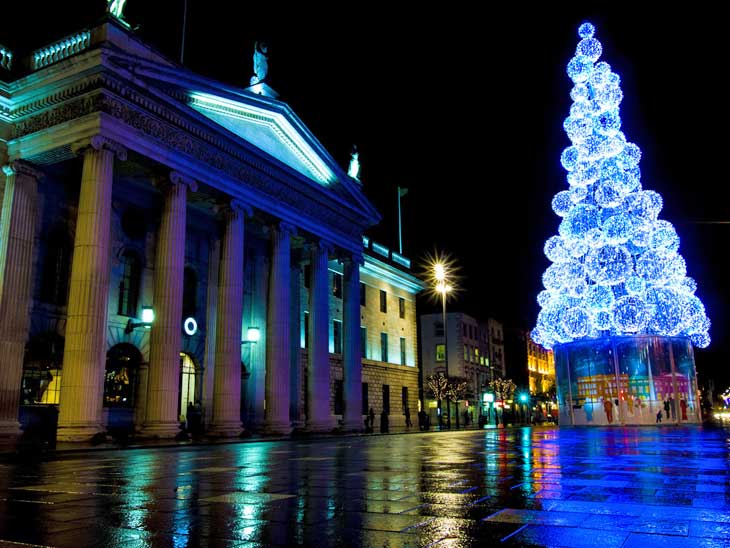 And beyond this fairylike atmosphere, the country is blessed with gorgeous places that just get prettier when the cold weather arrives. A good example is this yoga and detox retreat in Ireland that can help you start 2017 on a high note. You would get cleansed while practicing yoga and eating healthy food.
4. Iceland
Hot springs, snow and the almighty Aurora Borealis… all at the same time! Do you need more explanation of why Iceland is easily among the top 5 destinations to visit during winter? Maybe the caves, waterfalls and volcanoes of its territory can convince you; and if that's not enough then the great city of Reykjavik and the nice people who live in it will do.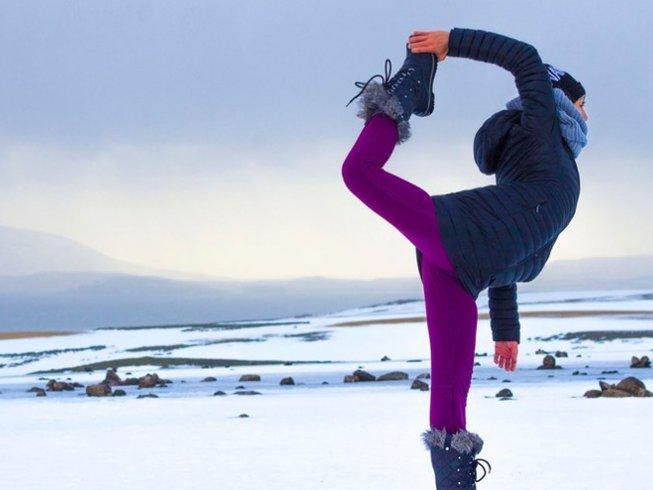 Being an island in the middle of the ocean, it is also an ideal country to relax, meditate and practice yoga. If you want some help to do so, there are various yoga retreats that have their best days during the winter. You could also explore the wilderness of Iceland and immerse in natural adventures that can only be found in this area!
3. Sweden
With the long winters in Scandinavia, there is no option but enjoying it! The whole region could be included as a whole on this list, but it would be unfair not to mention Sweden by itself with such amazing landscapes along its big territory which extends well north of the Arctic Circle. It has quaint towns, an ancient architecture worth of admiration, and several yoga retreats that take advantage of this beauty.
Such is the case of this art and yoga retreat in Sweden that combines daily sessions on the mat with northern art, Ayurvedic foods and fabulous amenities like hot tubes and saunas to keep warm while you enjoy the fantastic view.
2. USA (New York)
 New York, New York. (Sigh). We know for a fact that Frank Sinatra will love this selection at number two on the list of top winter destinations. With the shiny lights in the streets, a frozen Central Park and the vibrating atmosphere of a city that never sleeps, few might actually argue that it should be the number one place to visit during any season.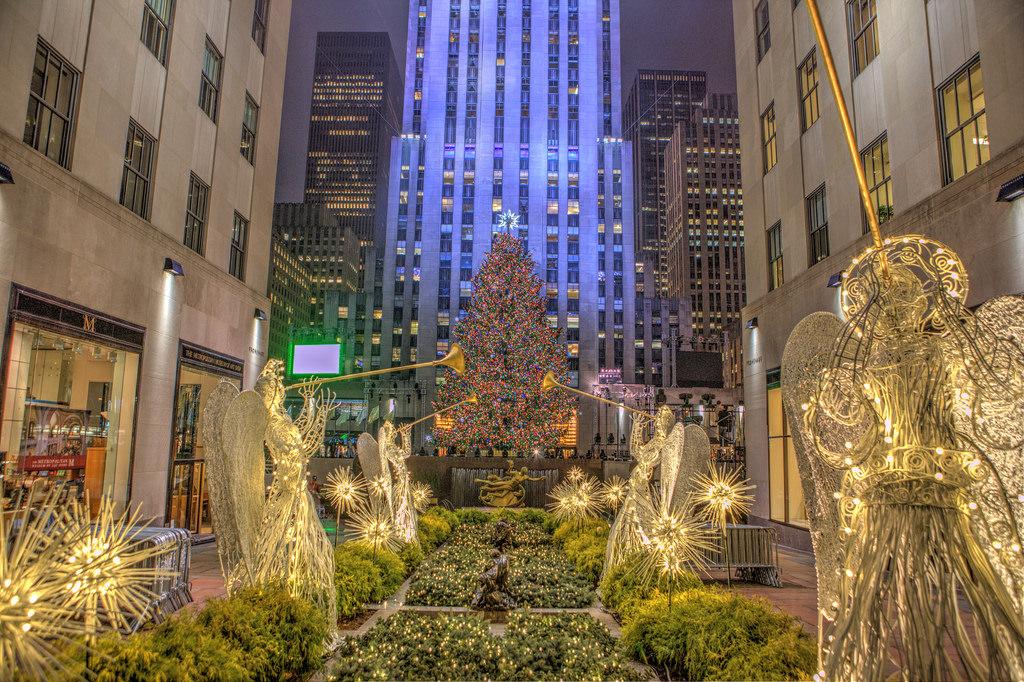 And the best part is that north of the city, in Upstate New York, there are many mountains and natural settings to go on a yoga retreat. If you're a yogi who also happens to be a snow sports enthusiast, then you're going to love this skiing and meditation retreat in New York.
1. Norway
 The ultimate experience of a cold weather lover should be well up north in Norway. The majesty of Lapland Norway is hard to replicate, especially with the breathtaking Northern Lights that show unbelievable displays in places like Tromso or the North Cape. Can you imagine seeing that amazing demonstration of nature while practicing yoga? Well, at this yoga retreat in Tromso it is possible! They even have sea cabins with views to the north so you don't miss any Aurora.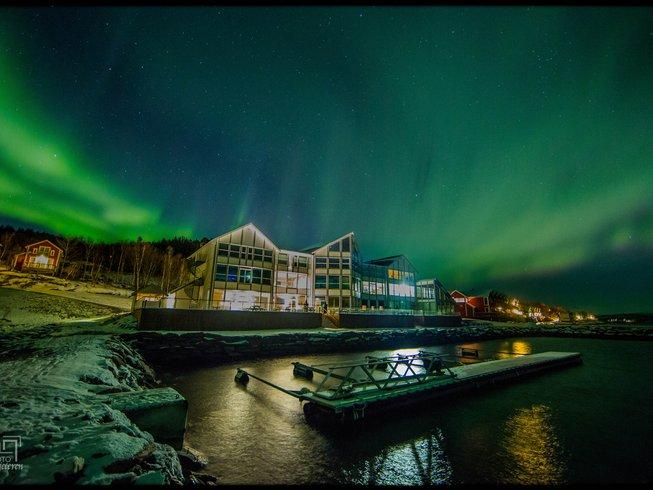 Are you now in the mood to step out and embrace the winter? Go to BookYogaRetreats.com and find a snowy yoga retreat to have fun this season. This article about winter yoga destinations is written and provided by Maryna Lus at BookYogaRetreats.com.
If you want to know more about yoga and well-being you probably want to check out Karin Tydén´s reports from Bali.
What are your thoughts on yoga and travel? Please share in the comment section below or via email, on Twitter, Facebook , Instagram or Google+.