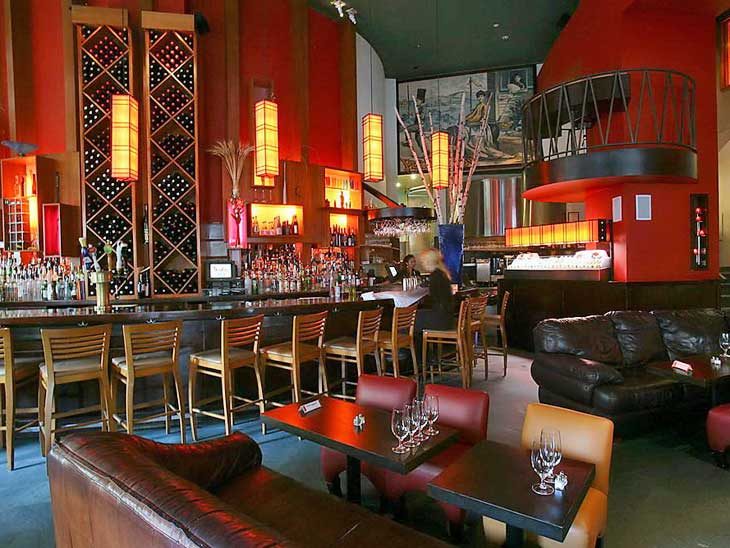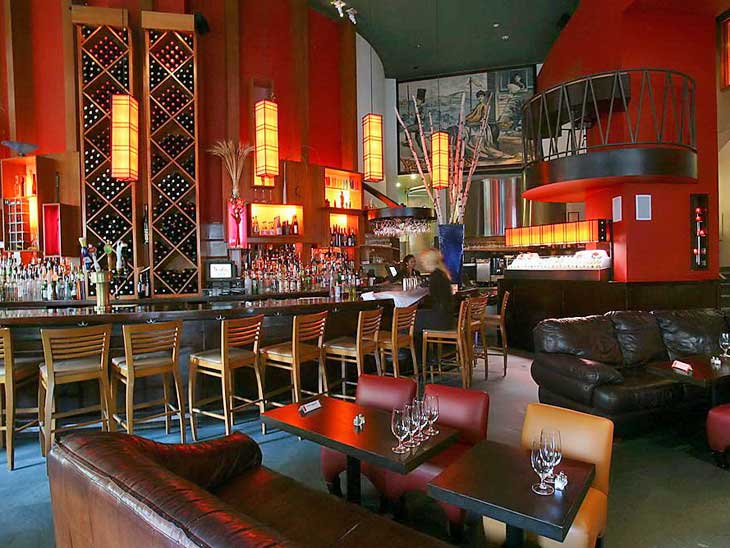 A Trio of Smashing Gathering Spots on the Upper West Wide
If you are looking for an exciting spot on the Upper West Side to gather for drinks with friends, there are a number of great options available to you. This includes some bars perfectly suited for everything from an evening with professional colleagues, to a night out with friends, to a date — even a first one.
Each of these three destinations have unique offerings for their guests. With that said, they all also have a number of elements in common. They are all smartly appointed. They maintain courtesy, friendly staffs that enhance the overall experience of spending time at one or another of these spots. Finally, they also include interesting and delectable eats to accompany their drink selections. Any one of these gatherings spots are a perfect compliment to any evening out and about on the town. In addition, they are ideal destinations in and of themselves for a night out in the city.
OLMA Restaurant & Bar, 420 Amsterdam
Located on the Upper West Side, OLMA is one of the most unique restaurants and bars in all of New York. One of the "things" that sets it apart from the pack is the fact that OLMA produces some of the most magnificent caviar imaginable. In addition to producing its own label of caviar, OLMA imports tremendous selections from Alaska and different destinations overseas.
OLMA beckons guests with its amazing selection of signature cocktails and lovely champagne. In addition, OLMA specializes in a vibrant, delectable array of caviar, from gold to grey to black to red.
In addition to its gracious selection of adult cocktails, and incomparable caviar choices, OLMA's menu includes foie gras with truffles, lamb chops, and seasonal fresh fish. The menu also features healthy salads and an array of other inspired dishes.
If you are interested in a destination that will impress, OLMA is an ideal choice. In fact, you would be hard pressed finding a more impressive drinking and eating establishment anywhere in the greater New York area. This makes OLMA a great place to bring a client, an ideal location to celebrate a special event, and a perfect location for a date, including that all-important first one.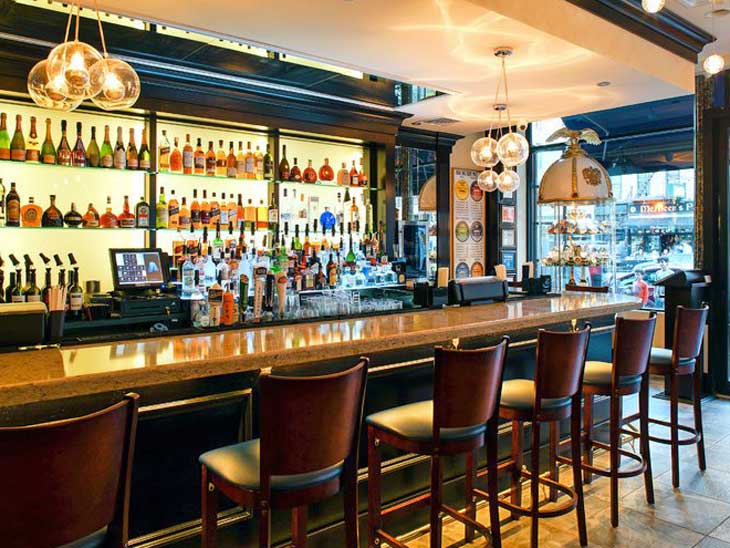 Bar Thalia, 2537 Broadway
Bar Thalia is the brainchild of Symphony Space Inc. At Bar Thalia, the artistic mission of Symphony Space comes alive along with quality wines, craft beers, and unique signature cocktails. Throughout the week, a guest can try out a special signature cocktail crafted by the venue's creative staff.
In addition to an amazing bar selection, Bar Thalia is also home to a wide array of different types of live entertainment. The cozy, 46 seat bar features entertainment options that include comedy nights, jazz open mic evenings, live music performances, poetry readings, wine tastings and other a spectrum of other enjoyable special events.
Jazz open mic nights attract people from around the region. This proves to be a highly entertaining evening at Bar Thalia.
In addition, Bar Thalia is a key destination when it comes to seasonal celebrations and events. No matter the time of year, Bar Thalia leads the way on the Upper West Side when it comes to special seasonal and holiday celebrations throughout the course of any given year.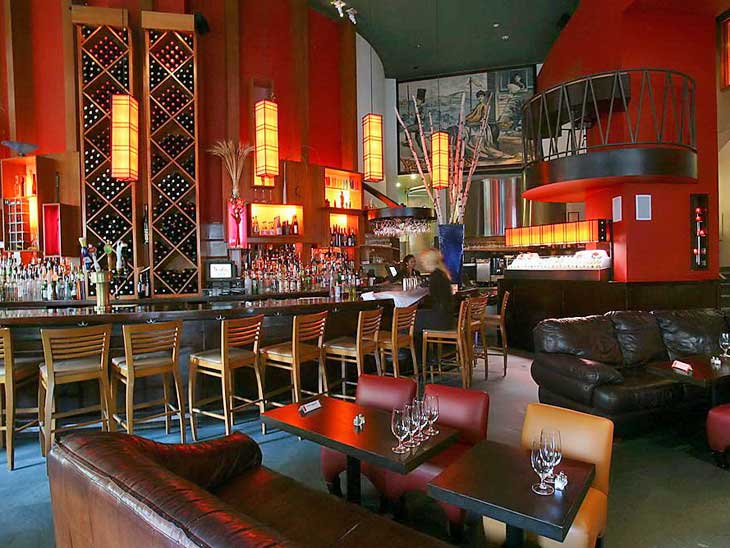 The Dead Poet, 450 Amsterdam
The Dead Poet is one of the most unique locations on the Upper West Wide. The Dead Poet combines the best of an Irish pub together with a passion for amazing literature.
The Dead Poet, created by Drew Dvorkin, opened in September of 2000. The pub exists in part to celebrate the lives of famous writers and poets.
Dvorkin himself was a high school teacher before he got the inkling to start and open a bar. He has brought some of these experiences to bear at The Dead Poet, although nothing about the venue reflects a dull classroom that people oftentimes associated with a high school.
The Dead Poet comes complete with rich mahogany-panelled walls that are adorned with black and white portraits, quotations, and poetic passages associated with some great people of literature and attempting to address life more generally.
The Dead Poet is an extremely friendly destination. The spirit in the space is always upbeat and positive.
The Dead Poet attracts a truly eclectic mix of patrons. These include college students, folks from the Upper West Side neighborhood, musicians, and professionals from across Manhattan. The pub has also become a popular venue for private parties.
The Dead Poet operates its own lending library. Patrons can "check out" and take home the finest works of literature to enjoy between visits to the bar.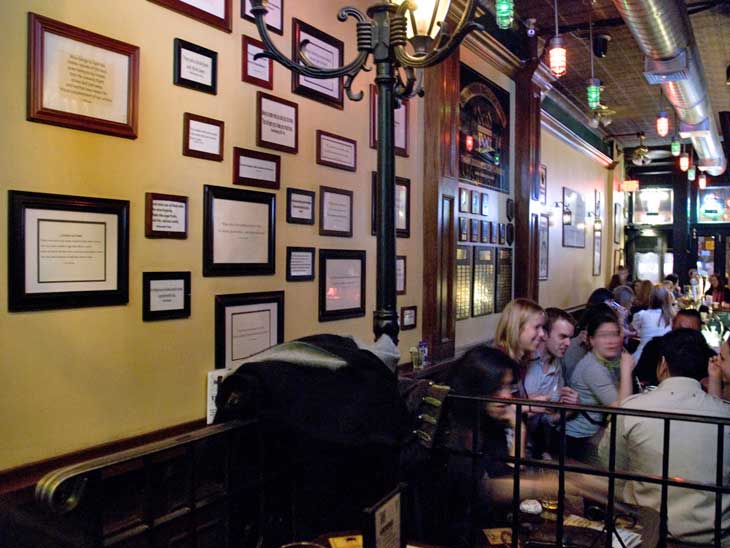 About the Author
Jessica Kane writes for TIPS Alcohol Training, offering TIPS responsible alcohol service training online for both on and off premise needs.