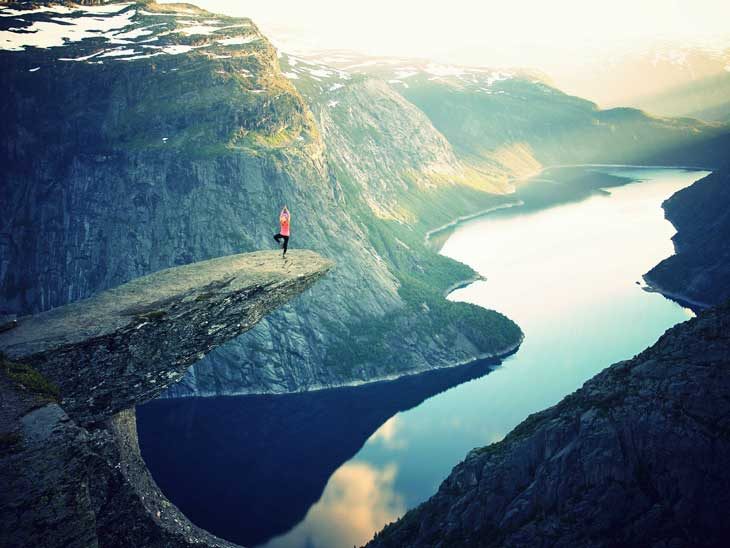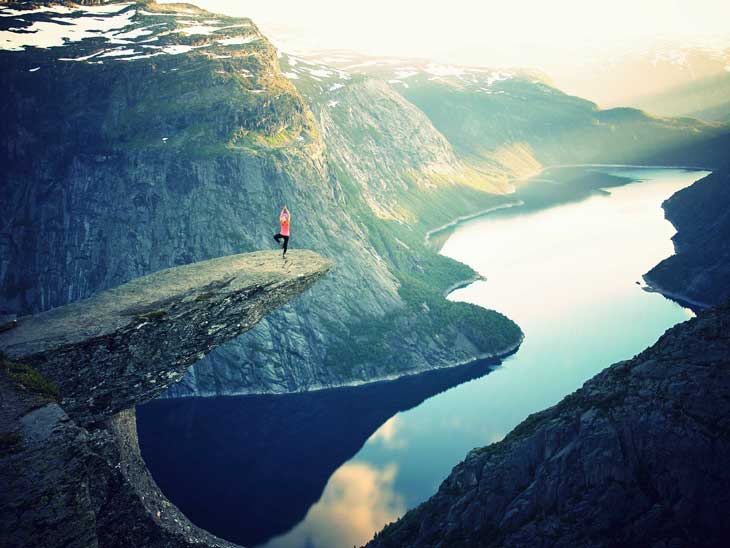 4 Things You Must Bring On Your Next Yoga Travel Experience
At last, that long-awaited and highly-anticipated yoga trip that you booked months in advance is here. You're surely looking forward to some time away from the usual grind and are welcoming an opportunity to hone your yoga practice, hit a hard mental "reset" from the hubbub of life, and rejuvenate in a way that will metaphorically fill your cup for weeks and months to come.
Before you get your namaste on, and in order to ensure that your yoga trip is as seamless and wonderful as possible, you've gotta pack your bags, and before you pack your bags, you've gotta know what, exactly, to pack.
Fear not, friends; I've got your back. Below, I'll describe in detail four things you must bring on your next yoga trip. Even with my suggestions, you'll still have some decisions to make, so do yourself a solid and pack sufficiently far enough in advance of your trip so you can make any last-minute changes or rearrangements.
Here are four items you must bring on your next yoga trip, above and beyond what you'd bring on any travel that you'd undertake:




– Yoga-appropriate clothing. We all know how important it is to wear yoga-friendly clothing, clothing that will allow you to move freely and flexibly, without any care to any possible embarrassing "wardrobe malfunctions." For this reason alone, many people prefer practicing yoga in stretchy pants as opposed to shorts that may become a bit revealing in certain yoga poses. However, when you're planning a yoga trip, do your research before you begin packing. Will you be practicing outdoors or indoors? If you're going to be practicing outdoors, will you be practicing during the daylight or under the stars? What's the weather going to be? All of these variables will be important considerations as you decide your yoga wardrobe for the duration of your yoga trip. You needn't necessarily wear yoga-specific clothes, either; just wear whatever you're most comfortable in and that affords you greatest range of motion. (Plus, be sure that you'll be sufficiently warm or cool!).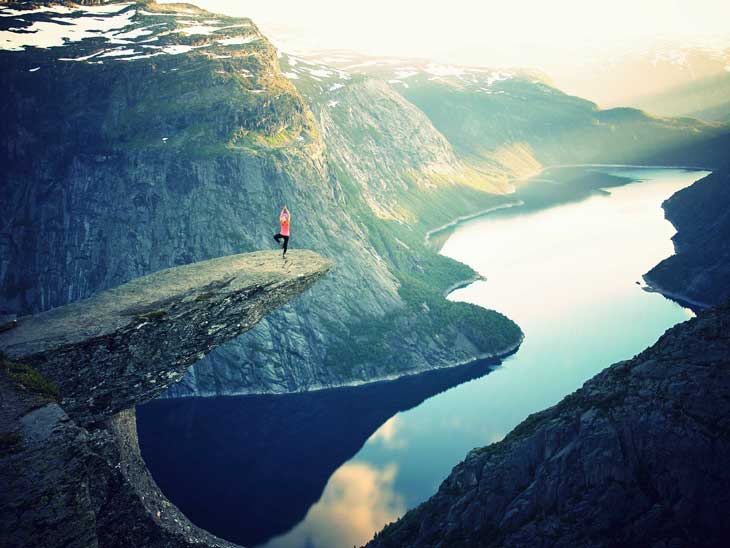 – Your trusty mat. Most yogis prefer to use their own mat when they practice their routine, if for no other reason than it's familiar and their own. Sometimes you can rent or borrow a communal mat, like from a gym or a retreat center, but some people are understandably wary of using something on which other people may have sweat, for hygiene reasons. If you're going to participate in a yoga vacation where you'll be able to borrow a mat, you may want to ask before you arrive how often the mats are cleaned and sanitized. If it's not at a frequency that's to your liking, consider saving yourself the mental anguish and disgust factor, and just bring your own.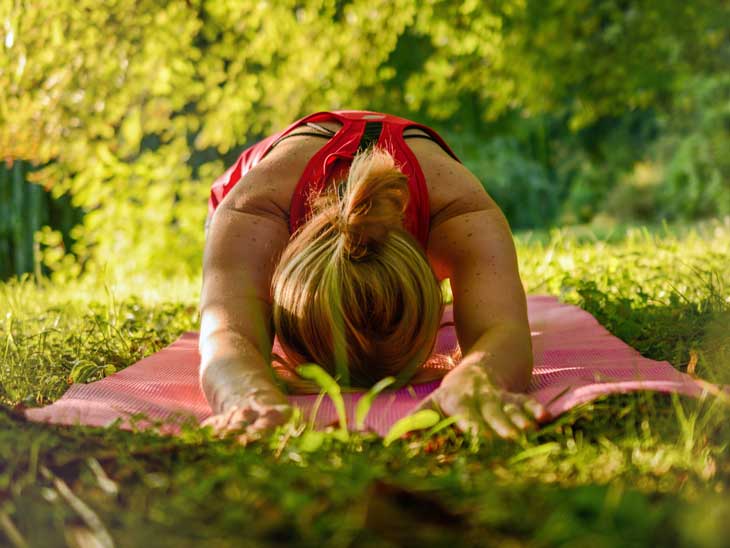 – A water bottle. It's pretty common knowledge that water is hugely important for our health and well-being, and it's also super significant when it comes to travel and to exercise, of course. Particularly if you'll be traveling to your yoga vacation destination by air, bringing an empty water bottle that you can fill at the airport can be a game-changer. Flying can be incredibly dehydrating, so bringing a water bottle in your carry-on can help you ensure that you're staying well-hydrated (and may even help to stave off jet lag, according to some people, anyway). Plus, once you're ultimately at your yoga vacation destination, having ready access to a water bottle can help keep you going during your routine. Drinking water regularly is like getting exercise regularly: it makes us feel so good that we often don't realize how good we feel from doing either until we suddenly stop.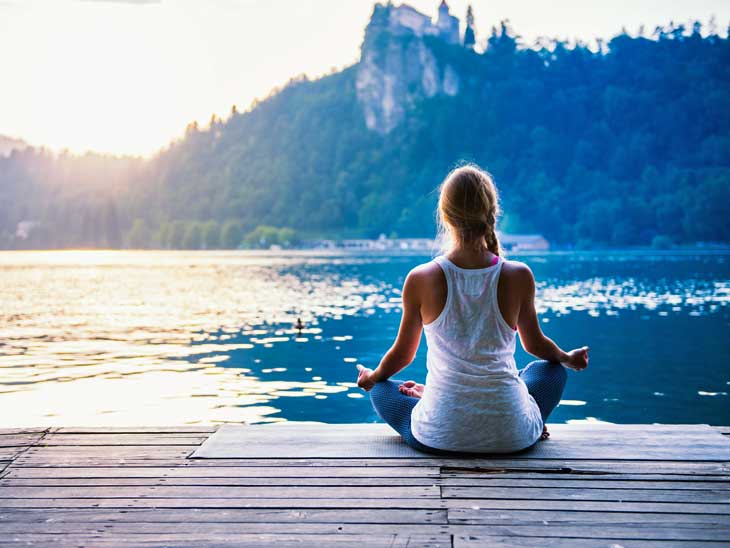 – An open, judgement-free mind. Finally, and maybe the most important thing you can bring with you on your next yoga trip, is something that you don't pack, per se, but instead, something you can actually carry with you wherever you go: an open, judgement-free mind. One of the many things that people find so attractive about yoga is that it's accessible to everyone, regardless of their age, athletic ability, disability, state of health, or virtually any other variable. On your yoga trip, you may be practicing alongside octogenarians, people who are twice your age (or half it), people who are so flexible that they could be yoga models, people who are so inflexible that you wonder what they're doing there … and the list goes on. Don't worry about it. People flock to yoga for all types of different reasons, and consequently, yoga confers all types of different benefits to people. Concentrate on your own yoga experience, and work to get out of your yoga vacation that which you're seeking. Go into your yoga trip with an open mind, and be willing to go with the flow and simply be in, and experience, each moment as it comes. Being flexible is important in any travel circumstance, sure, but I think it's especially pertinent when it comes to a yoga-centric travel experience.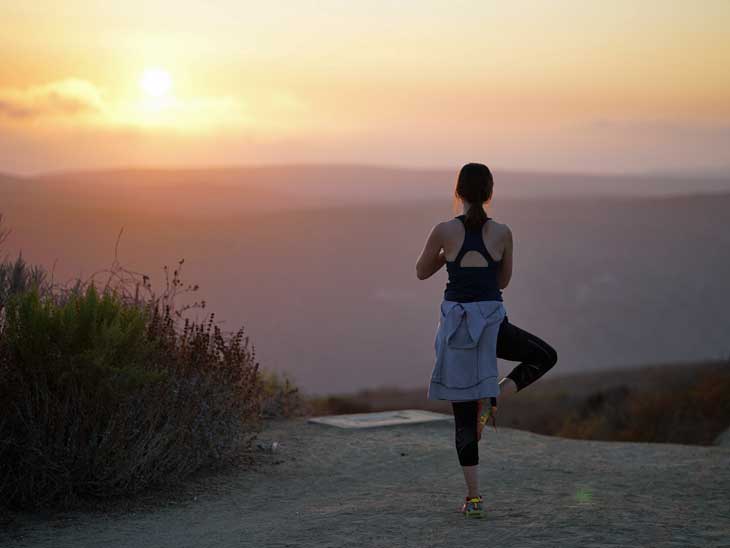 Your next yoga trip can be a complete game-changer, a completely life-altering experience, if all the myriad conditions and variables allow it. Certainly some of these you can't control, but there are some that you absolutely can. Doing your research ahead of time can be the difference between a positive or negative experience, and maintaining an open, judgement-free mind may also allow you to have a fantastic experience and not be intimidated.
If you are interested in yoga, you might enjoy Guest Post: 5 Yoga Destinations to Keep Up Your Practice in Winter or Second Report from Karin´s Wellness Trip – Detox in Ubud, Bali.
Author´s bio: Jane Grates
Marathoner and a person who loves to travel and seek adventures. Working at the junction of beauty and function to give life. She spends most of her time writing reviews in sites such as Runnerclick, Gear We Are and Nicershoes.
What are your thoughts on yoga and travel? Please share in the comment section below or via email, on Twitter, Facebook , Instagram or Google+.