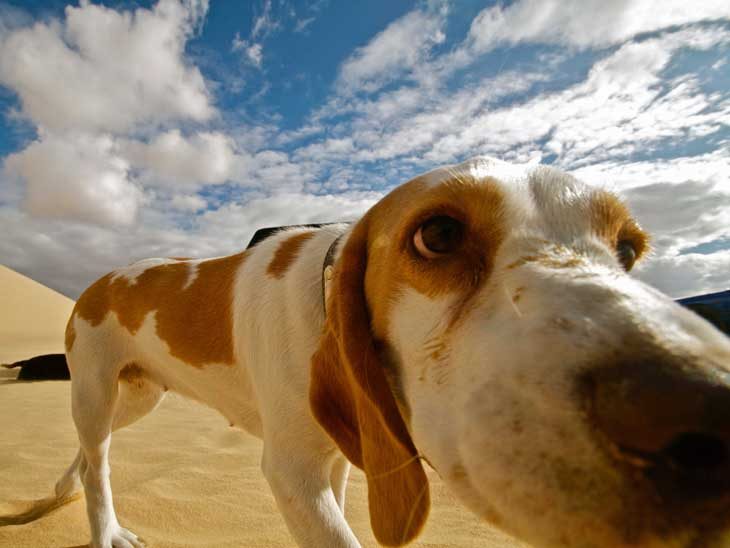 5 Tips for Travelling with Pets
We all have set checklists and responsibilities when it comes to traveling. Whether it is just to make sure you remember your passport or to ensure you've packed enough clothing for a 2 week adventure trip abroad. Having to check and double check you have everything sorted for a successful trip can sometimes be slightly stressful.
This feeling is often only intensified if you decide on taking your pets with you when you travel. Now not only do you have to make sure you have taken care of yourself including the right documents and luggage needed to travel but also for your furry best friend as well.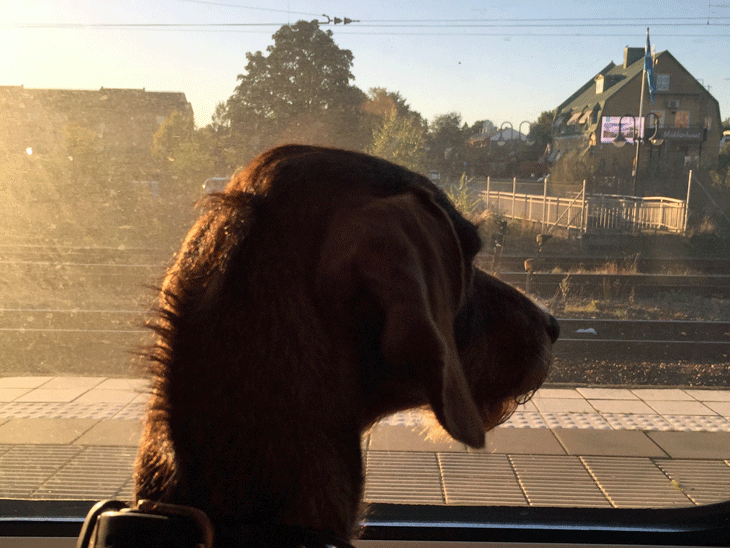 This quick guide will lay out 5 tips, which if followed will ensure a safe and comfortable trip for yourself and your pet.
Make Sure Your Pet is Microchipped
This is a tip that isn't exclusive to traveling but is also applicable to any pet owner, particularly if you're heading on a long trip.
By ensuring your pet is microchipped for identification and is wearing a collar at all times, which should include up to date contact details than you can put your mind at ease. This will mean if your dog does manage to wander off in unknown territory you can be contacted immediately.
Exercise Before Setting Off
Now, any dog owner will know the best way to burn off any pet's energy is to take them out for a long walk. This is particularly important if you're heading off on a long road trip where your dog won't be able to roam for hours at a time. Take the time before setting off, and any stops along the way to exercise your dog and let them burn off any pent up energy from the road.
If Heading to Airport: Allow for Plenty of Time and Fly Direct if Possible
This is really two tips in one, but let's call it a freebie! As both relate to traveling via an airport they are kind of related.




When it comes to traveling to the airport and boarding your flight, allow for plenty of time. Although this may be a given, when it comes to traveling with pets it is even more vital. Having to rush or run to check in will only unsettle your pet and add to any anxiety they may be having.
Another tip when it comes to flying with pets is to book direct flights if possible. Again this will just help to make the whole process as comfortable as possible for both you and your pet.
Offer Comfortable Temporary Housing
Another tip designed to make your pet as comfortable as possible and can be applied if you're travelling by road or air. Making sure your pet is comfortable in their travel surroundings can make a huge difference to their anxiety levels and a great way to do this is with a specially designed portable dog kennel.
Portable dog kennels offer your pet both comfort and security whether you're just popping to the shops or heading on a cross country trip so can be seen as a great investment for any pet owner.
Familiarize Your Pet with New Surroundings
Not only related to traveling with your pet but can also make them more socialible and friendly in everyday life as well. Before heading off on a long road trip you should ensure your pet is happy with traveling in a car by making a number of smaller trips first.
Obviously when it comes to flying, it isn't exactly possible to make a number of small flights first but what you can do is make sure your pet is comfortable in new surroundings and when close to crowds. This will mean that when heading to the airport your dog will take everything they encounter in their stride, making for an excellent trip all round.
We hope the 5 tips outlined above will help to make traveling with your pet that little bit easier. The key really is in the preparation, both for you as an owner and your pet. Ensuring you have everything in place for a successful trip will go a long way when it comes to traveling with your best friend.
Last but not least, another excellent tip is: air purifiers designed for pets because they are a great way to keep your pet comfortable on a long journey.
While you are at it, check out frequent flier "Flutie the Spaniel" at our friends at spanielking.com.
What are your best tips for travelling with pets? Please share in the comments below, on Twitter, Facebook , Instagram or Google+ .
About the Author
Jenny Nolan enjoys looking after her excitable King Charles Spaniel as well as long walks and relaxing Weekends, and is even happier when combing all three! As a professional pet groomer, she helps contribute to her family run blog Cleaner Paws.