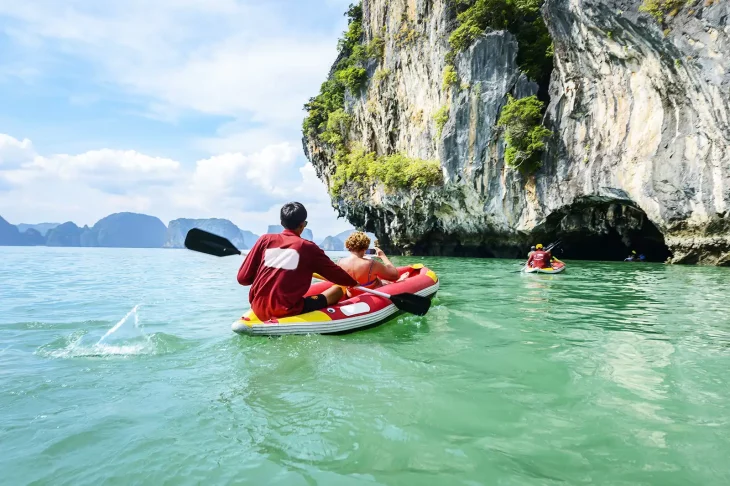 6 Great Reasons To Book A Day Of Kayaking In Phuket
There are many amazing destinations around the world to choose from when it comes to refreshing the body and mind. Many enjoy challenging the imagination by heading to locations rarely travelled to by others, while breaks in exciting cities often capture the imagination.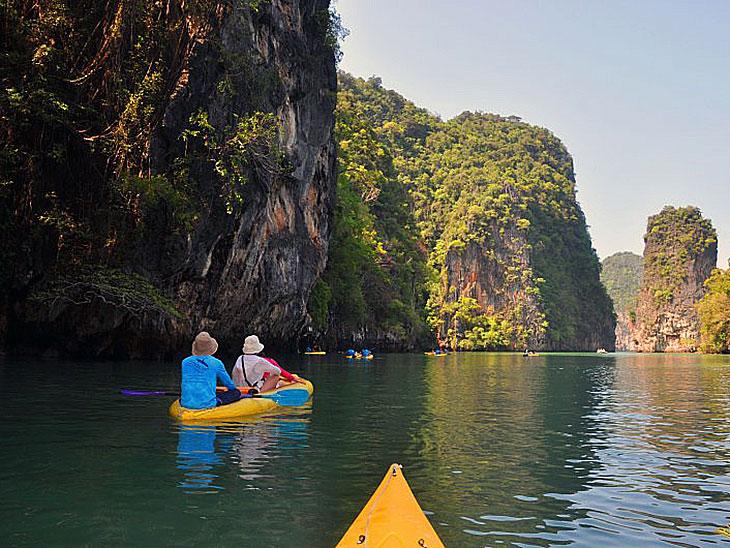 There are groups who seek adventure and thrills, with a visit to Thailand satisfying such a break in droves. The incredible warm welcome intermingled with history and culture around jaw-dropping scenery captures the heart and soul of many. Those who decide to add something special when staying on an island in the Land of Smiles will be particularly rewarded when they have a day of kayaking in Phuket for 6 great reasons.
Being in the hands of specialist organisers takes away any hassle for those who want to enjoy this incredible experience. They will provide those wanting to test the waters with all the expertise and knowledge anyone could need to get the most out of it. The best equipment is provided with a special day starting with pick up from any location on the island in a luxury minivan.
Island hopping in a fast long-tailed boat is the stuff of dreams, along with self-guided kayaking at sea in a location in the top five anywhere in the world for this kind of activity. An experienced guide leads the way so everything can be fitted into a day that will remain in the memory for many years to follow. Hopefully, participants will already be in a relaxed frame of mind having taken tips on getting through a long-haul flight with maximum comfort.
Personal choices can be discussed and accommodated beforehand, with many unforgettable days beginning with a wander through a mangrove-filled space discovering the local fauna and flora. The many caves and lagoons can soon be found when paddling and trying to take in the astounding sights. Those who want to tap into local information further can paddle in a double kayak with a guide who was raised in the area.
Those a little nervous about doing this sort of thing need not worry, as they will be provided with inflatables to ease the nerves, ideal for anyone not confident in their own swimming ability. Bottled water will also be handed out so there's no excess gear needed and no worries of dehydration.
Having used up plenty of energy, both physically and mentally, lunch at an authentic Thai restaurant is a perfect way to stock up and relax, reflecting on how much fun has been had, while enjoying some superb local cuisine. Maybe a visit to a museum might add to the trip once back on dry land.
All anyone needs to make the most of an incredible day is a happy attitude, a waterproof camera, goggles, protection from the sun, a change of clothing and a towel.
A day of kayaking in Phuket will provide the most wonderful experience getting to know places few others find while being in the hands of experts.
Please share your best tips for canoeing in Phuket in the comments below, on Twitter, Facebook  or Instagram.