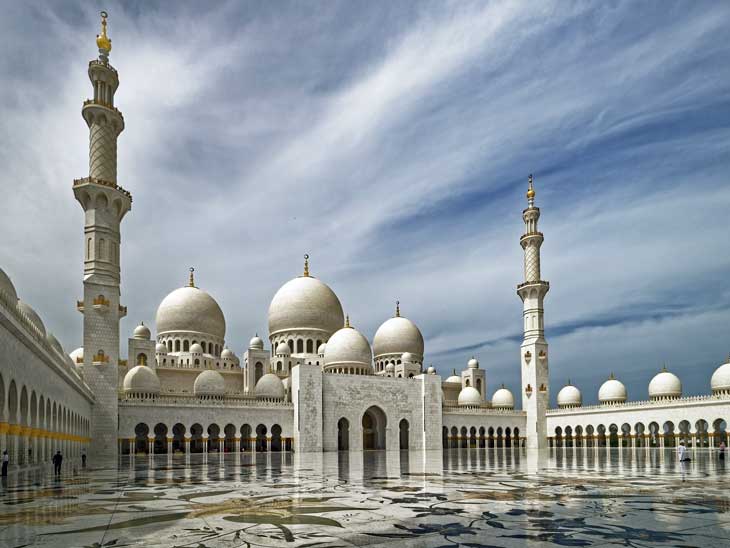 The 6 Must-Try Outdoor Activities in Abu Dhabi
The United Arab Emirates' warm weather nearly all year round can make it impossible for locals and visitors to enjoy various outdoor activities.
However, with the numerous exciting, relaxing, and beautiful outdoor attractions in the UAE's capital city, you will be tempted to bear with the hot weather and explore these places with your family or friends or even by yourself.
Awesome Things to Do Outdoors in Abu Dhabi
Whether you live in or are visiting Abu Dhabi, make sure you include these activities on your bucket list:
1.    Get drenched and refreshed at Yas Waterworld Abu Dhabi.
With Abu Dhabi's hot, humid weather, the first thing that you will probably want to do outdoors is to escape the heat. Going to Yas Waterworld Abu Dhabi is one of the best things you can do to cool down and have fun in this city.
Yas Waterworld Abu Dhabi is one of the largest water parks in the United Arab Emirates. It has more than 45 wet rides, slides, and attractions varying in levels of speed.
Its most popular ride is the Liwa Loop, the first looping water slide in the GCC area.
Don't forget to ride on the longest suspended roller coaster in the Middle East: the Bandit Bomber.
If you're looking for something unique, try the 5D Cinesplash movie theatre experience. It is an underwater VR experience where you are submerged in both the real and virtual worlds at the same time.
2.    Have fun at the beach.
Abu Dhabi also has its fair share of beautiful beaches. As such, you will be spoilt for choice and have no difficulty choosing the perfect place to relax on the sand or by the poolside or engage in fun water sports and activities.
Yas Beach, which is near Yas Waterworld Abu Dhabi, is one of the most picturesque, must-visit beaches in Abu Dhabi. The coastal area boasts metres of fine white sand and clear turquoise waters.
Yas Beach is the perfect tranquil seashore getaway. You can relax by the beach or beside the infinity pool, which has several private chalets, restaurants, and bars.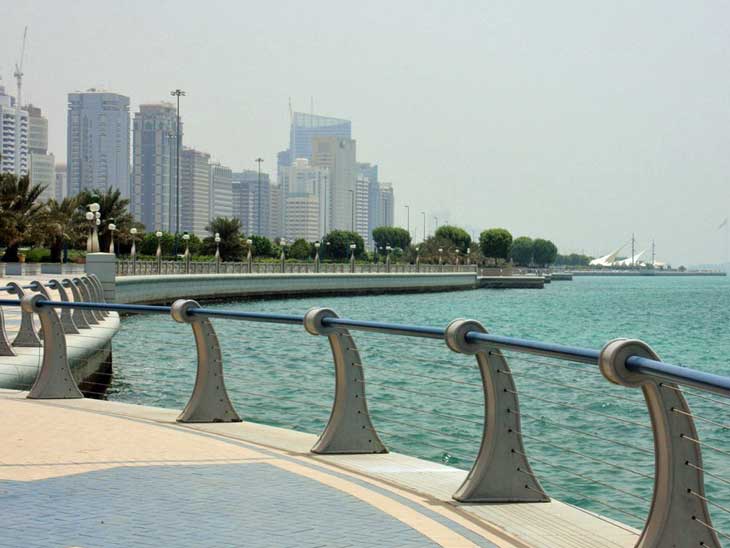 If you want to engage in some water sports or activities, you can rent a jet-ski, try flyboarding or go on a white-knuckle doughnut and banana boat ride, all of which are available at Yas Beach.
Other beaches worth visiting in Abu Dhabi are the Corniche Beach, Al Bateen Beach, Sir Bani Yas Island, and Zaya Nurai Island.
3.    Go kayaking or paddle boarding at the mangroves.
Mangroves play a crucial role in the UAE ecosystem. They help reduce carbon dioxide in the air and shelter and protect numerous species of birds and marine life.
If you want to explore Abu Dhabi's natural gems, you won't go wrong with visiting the Mangroves National Park.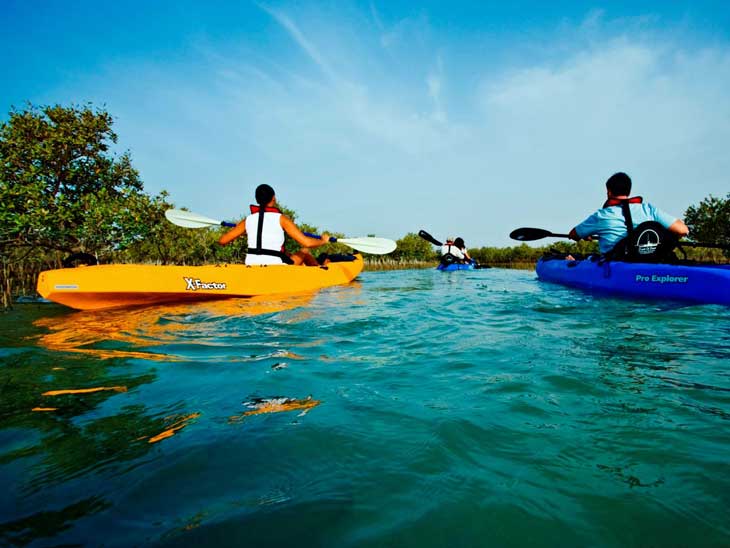 Kayaking and stand-up paddle boarding are the best ways to explore the area. You will see miles of coastal mangrove forests while on water.
While in the area, you will also see different species of native and endemic birds, fish, crabs, and shellfish.
Kayaking and paddle boarding at the Mangroves National Park allow you to learn more about the mangroves and the various species in this ecosystem.
Moreover, these activities, plus being in the heart of nature, are relaxing activities. You will definitely feel your worries slipping away as you paddle through the clear, calm water.
4.    Get your fill of everything Ferrari at Ferrari World Abu Dhabi.
If you are a fan of Scuderia Ferrari, Formula One, or fast cars in general, visiting Ferrari World Abu Dhabi should be on top of your bucket list.
Ferrari World Abu Dhabi is the only Ferrari-branded theme park in the world. It houses numerous rides and attractions inspired by the Italian automotive giant.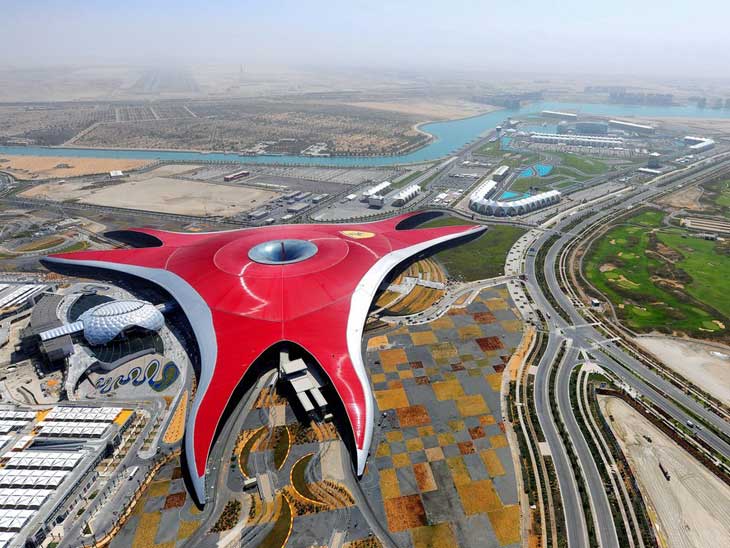 The theme park's most popular rides include the Formula Rossa, G Force, Tyre Twist, and Flying Aces.
If you want to channel your inner Charles Leclerc and Carlos Sainz, Scuderia Ferrari's 2021 F1 drivers, or Michael Schumacher, one of the team's and Formula One's most successful racers, the Ferrari F1 Simulator Experience is a must-try.
This attraction lets you drive a Ferrari Formula One car around a simulated circuit in a cockpit that resembles the latest Scuderia Ferrari F1 car.
The theme park also has a supercar exhibition, which you should visit if you want to see some of Ferrari's most iconic vehicles.
5.    Immerse yourself in the world of Warner Bros.
Warner Bros. is responsible for bringing some of the world's favourite animated and superhero characters to the small and big screens. These include Superman, Batman, Green Lantern, Scooby-Doo, The Flintstones, Bugs Bunny, Tweety Bird, and the rest of the Looney Tunes gang.
If you want to try different rides and explore various attractions based on these characters, visit Warner Bros. World Abu Dhabi.
The theme park is divided into six areas that highlight Warner Bros.' most beloved characters. For instance, Bedrock has features and rides inspired by The Flintstones.
On the other hand, Gotham City has several rides and features based on the popular comic book character Batman and his archenemies.
If you want to get up close and personal with Superman and the other Justice League members, Metropolis should be right up your alley.
Warner Bros. World Abu Dhabi is one of the family-friendliest attractions in the UAE. As such, you can bring your family when you visit this theme park.
6.    Go on a safari.
Lastly, if you want to go on a safari, you have two options in Abu Dhabi: desert and wildlife-style.
A desert safari will take you on a sightseeing adventure in the Abu Dhabi desert. During the tour, you can also engage in different exciting activities, such as dune bashing, quad bike riding, and camel riding.
You will also know more about the Bedouin culture and lifestyle since you will have time to visit Arabian desert camps and enjoy lunch or dinner in these campsites.
If you want to go on a wildlife safari, head to Sir Bani Yas Island, one of the best island destinations in the UAE. The Arabian Wildlife Park is a protected wildlife reserve that serves as a home to hundreds of animals, including the Arabian oryx, cheetahs, gazelles, and giraffes.
Aboard an open-top Land Cruiser, a guide will take you around the Arabian Wildlife Park. Luxury lodges are also available if you want to stay here for a night or two.
Abu Dhabi has plenty of outdoor activities to offer. Use this guide when creating your bucket list to enjoy the most enjoyable and exciting ones first.
AUTHOR BIO:
Karan Mahesh Chimnani is the Head of eCommerce at Yas Island Abu Dhabi, a leisure and entertainment destination like nowhere else. Surrounded by crystal clear waters and natural mangroves, Yas Island offers an incredible collection of world-leading, award-winning and record-breaking attractions, catered for everyone.