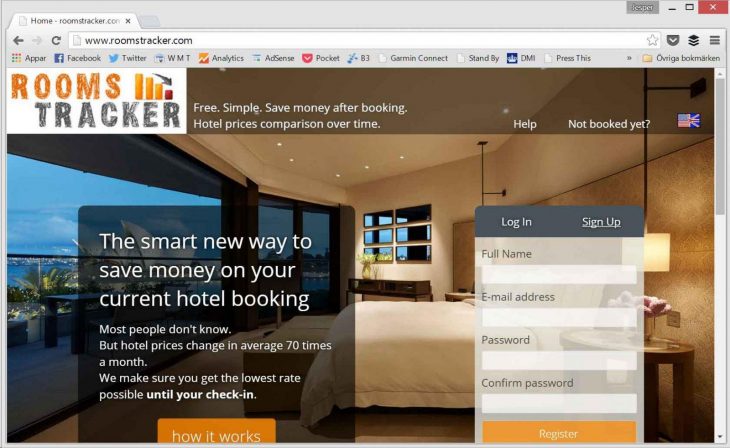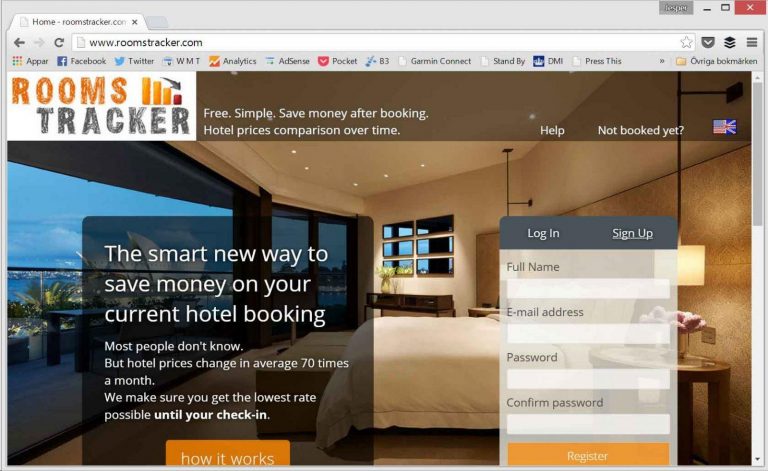 Worried Not Getting The Best Hotel Deal? – Roomstracker.com is the Solution!
I was lucky to get an interview with Rinaldo Aquino, the creator of roomstracker.com. You are probably thinking "oh no, not another hotel booking site". Keep calm, this is the best complement to existing booking sites because roomstracker.com will monitor your booking and alert you if there is a lower rate available.
Rinaldo is Brazilian although he has lived in many countries in Europe like Spain, England and Germany (where he now lives). He loves to travel and also the founder of Roomstracker.com.
How Did You Come Up With the Idea For Roomstracker.com?
I'm originally from Brazil, so I get quite a few relatives and friends coming to visit us in Cologne.
Last year my sister came to visit me, but our house was full so I reserved a hotel beside our place.
As I normally use this hotel, I knew that the rates were a bit higher than normal, so I kept checking every week to check the prices. To my surprise it not only got down from €497 to €453 but on the second week it got even cheaper (from €453 to €407). So I spent a few hours but she saved €90!
That sparkled the idea, why not automate this process so people don't have to waste time doing it?
What is Your Experience With Hotel Pricing?
My wife worked in the hotel industry during a long period in London. Besides that, I have a hobby of travelling so I used to stay in around 30 different hotels per year which gives me the customer side of it.
Roomstracker.com is a Free Service, How Do You Survive?
Our revenue model is the same as other travel meta-search engines like Kayak, Trivago, Skyscanner, etc. It is based on the referral model, i.e. when you click in the link to re-book we take a share of the travel agencies' commission.
What is the Next Step for the Site?
We're still quite young, a few months old actually. So we want to improve the system before anything else. We want also to make sure we can give the best service possible for our members.
Currently we're able to save around 10-30% on 1 out of 3 bookings in our system. That surpassed our initial expectations.
I think the big step is to spread this new concept to a wider audience. If more people knew about it, I'm sure they would use it. It's free, effortless (you just need to forward an email) and you can only improve your booked price.
Will the Application Suggest Cheaper Deals on Another Site or Just on the Site I Have Already Booked On?
Roomstracker is a travel meta-search engine over time, although it sounds complicated it's not.
We search around 200 travel sites every day for specific bookings i.e. hotel, dates, number of guests, room type, cancellation policy, etc.
That means you can get a re-book link of any of those sites.
Will the System Verify That My Booking is Cancellable Before Suggesting New Rate?
Yes, when our system parses your booking it collect all the details including cancellation policy.
Currently most of the hotels have free-cancellation policies until the day before your check-in, so we take advantage of this fact.
We also have some smart features like, a few days before your check-in the system also looks for non-refundable rates and gives you the option to pay in advance for a good discount (as most people will know if they're really travelling a few days before going).
Another feature is the intelligent hotel suggestion, beside looking for price drops the system also looks for hotels nearby your original one but with a better cost – benefit. For that it reads all reviews from Trip Advisor and compares the hotel average scores, stars and rates.
Question Never Asked But Always Wanted to Get?
How Brazil got beaten 7-1 by the Germans? Well that's a long story. Don't get me started… ;)
Editor´s Conclusion.
Roomstracker.com is an excellent addition to the online travel world. This will hopefully put some pressure on the sites that uses "best price guarantee" as a regular sales pitch, hoping that no customer actually has the time and energy to follow up after booking. In a longer run it might even help to make hotel pricing a little more transparent, since it is quite hard to understand sometimes.
Rinaldo, many thanks for your time. It is a great initiative and I will certainly use it next time I book a hotel online.
Have you already tried roomstracker.com or have questions, comments or suggestions? Please share them via email, in the comments below, on Twitter, Facebook or Google+