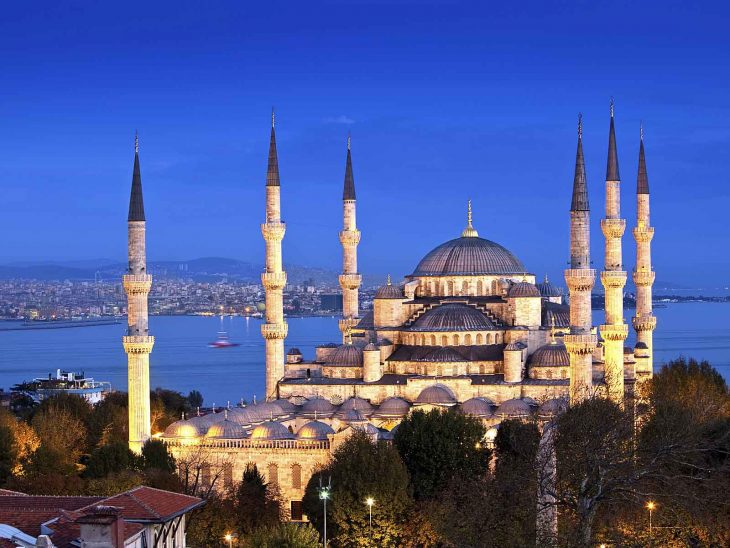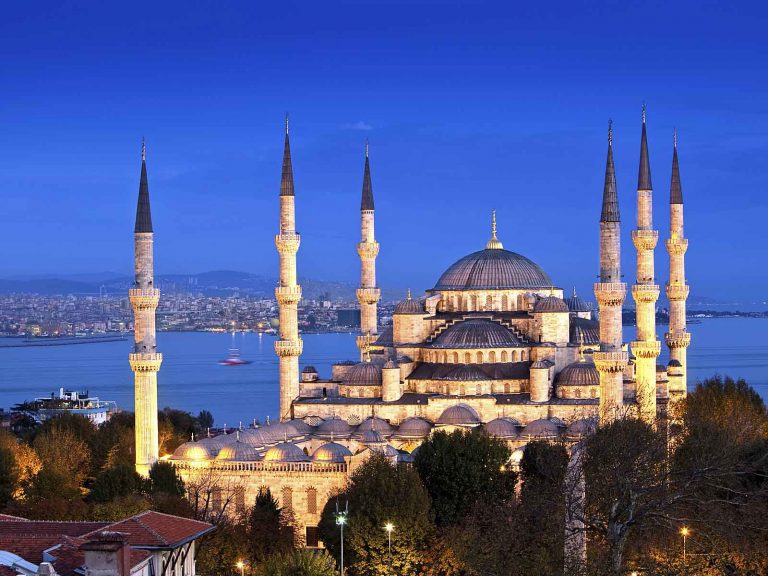 Why Istanbul Is a Great MICE Destination!
Istanbul is one of the coolest cities to visit but is it a good destination for meetings, incentives, conferences and events? I have always thought so and met up with 3 MICE-professionals from Istanbul to get the inside scoop.
In Istanbul east literally meets west and it is a melting pot of cultures with an ancient history. Anything imagineable, from the latest luxury goods to artisanal cheeses and bio-organic vegetables are available. Read on and get some great tips for your meeting in Istanbul. Here are the thoughts on meetings in Istanbul from Fatih Ersin and Neset Tinaz from The DMC Istanbul and Elif Yenidogan from Renaissance Istanbul Hotels.
Why Should We Choose Istanbul For Our Meeting?
Fatih: – One good reason is easy access from most parts of the world, where Turkish Airlines offers several flights. Turkish Airlines is the fourth biggest airline in the world right now according to some sources.
Another good reason is that quality of service and hospitality is very high. The Turkish culture and tradition is to take good care of your guests and this is reflected in the service industry too. You will find service minded people all around you.
Neset: – Travel time Ataturk International Airport – hotel ranges around 25 – 30 min by bus during good circumstances which is quite fast compared to other large cities in the world. We also have a third airport planned and hopefully it will be in operation in 5 years from now.
Elif: – You will easily find a suitable study visit if that is something you want to do because Istanbul is the main capital and you will find several corporations and functions who will happily have you as a guest.
Neset: – You will find lots of good accommodation as well. Raffles, St Regis, Shangri-La, Four Seasons and all the big chains like Renaissance, Hilton, Radisson and many more.
What Is New in Istanbul?
Fatih: – Karaköy is a new developing area with lots of galleries, antique shops and boutique hotels of high standards. 10 Karaköy which is part of Morgan Hotels is just one example of many hotels in this trendy area. The area is expanding as Port of Istanbul is being re-developed. Well worth looking into, especially if you are seasoned visitor to Istanbul.
Elif: – We have a great choice of cultural events that might enhance your meeting in Istanbul. We do have a new concert hall, Zorlu PSM, which is very close to Renaissance Istanbul Bosporus Hotel.
Are There Any Do´s and Don't ?
Fatih: – There are no big "no-no´s" if you ask me, but of course I am biased. Just remember that it is a dense city measuring 110 km from east to west and 18 million citizens. Some simple planning and you can easily overcome that. Please also keep in mind that boat is usually very convenient to transport your guests. This a where a good ground handling agent who can help you with the planning of the trip is invaluable.
Neset: – Several construction sites are going on, i.e. a tunnel under the Bosporus for cars and a third bridge is being built right now. Ultimately these constructions will facilitate transportation in the city but can cause some delays for the time being. Once again, with some planning ahead you will hardly not notice.
Editor's note: My groups in Istanbul has always been running smoothly in terms of transportation. If you can cope with traffic in NYC, Paris or London you can definitely cope with traffic in Istanbul.
Gastronomy and Wine in Istanbul
Fatih: – Wine production in Turkey has really evolved and developed during the last 15 years. In the old ages we would not dream of doing a wine tasting with Turkish Wines. Nowadays, we successfully do appreciated wine tastings with the editor from Gusta Magazine Turkey.
Elif: – Local Meze and Kebab is delicious and has to be experienced firsthand. Please do not get confused and judge Turkish cuisine by fast food joints serving the same dishes outside Turkey. Our cuisine is a mixture of Armenian and Greek Food which the Ottoman Palace adopted easily.
Neset: – Please also that we have a variety of all types of food and can satisfy most dietary requests. We have great vegetarian food for instance!
What about Congresses in Istanbul?
Fatih: – If you gather a large group of people we have several palaces and mansions that can accommodate everything from 15 – 1000 dinner guests. You can also have a gala dinner in the old cisterns or in the Grand Bazaar for up to 1000 people.
Neset: – Another option is to do a private visit to Haga Sofia but this has to be planned well in advance. I can promise you an experience out of the ordinary!
Elif: – 10 years ago it could sometimes be hard to find accommodation for a congress but it has changed. Today we have the rooming capacity for very large congresses.
Can You Give an Idea About Pricing in Istanbul?
Fatih: – More and more hotels are establishing themselves in Istanbul which has created a fairly competitive market. As in all cities, the rates fluctuate over the year. Mid-April to end of June and end of August to mid-October are peak seasons where rates usually are the highest, which can be good to know when planning your visit to Istanbul.
Conclusion & Contacts.
Istanbul is a great city for MICE with lots of opportunities and few pitfalls. Your group will have a great experience and the city cater for several different tastes. Istanbul is one of my personal recommendations!
Fatih and Neset represents The DMC Istanbul.
Elif represents Renaissance Hotels in Istanbul: marriott.com/istbo and marriot.com/istrn.
Di you also think Istanbul is a great MICE destination, or not? Comments or questions about Istanbul MICE destination? Please share them via email, in the comments below, on Twitter, Facebook or Google+.