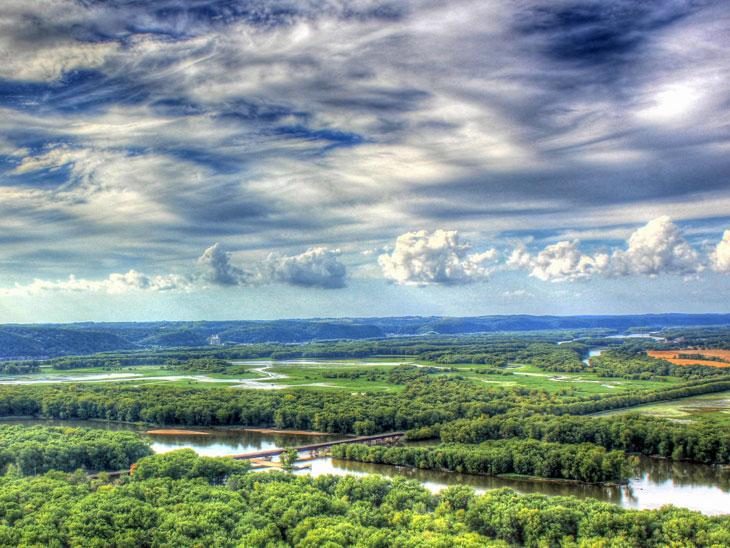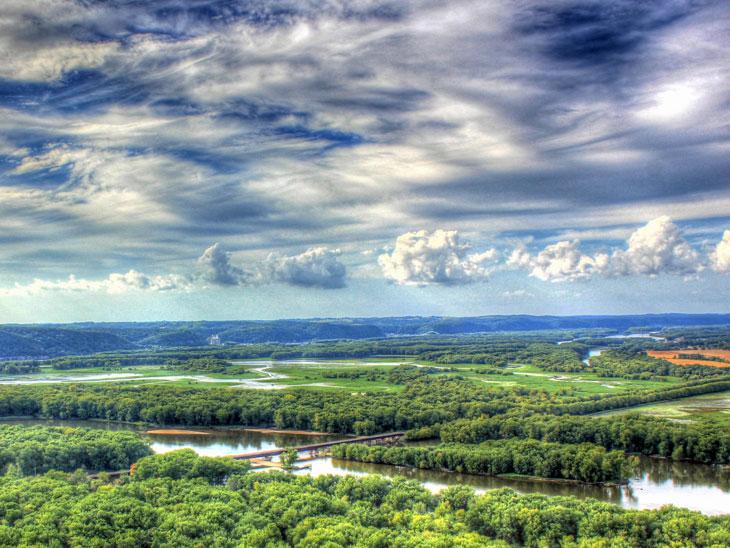 Camping Places: Top 10 Best Places to Go Camping in the US
Yosemite National Park is not the only place you can camp at in the US. Keep reading for camping places: top 10 best places to go camping in the US.
Are you a fan of the outdoors looking for a new place to explore? Do the Grand Canyon and Yellowstone National Park come to mind when you think of places for outdoor vacations?
If so, then you should know that there are other camping places in the United States that can offer just as much. These parks and preserves exist in different environments so that you can experience different adventures.
You can get close to a variety of wildlife at these places, and they will make great additions to your photo collection. With our knowledge of travel, you can experience the best that nature in the U.S. has to offer.
Here are the top 10 best places to go camping in the U.S.
1. White Mountain National Forest, New Hampshire
Our guide for the best places to go camping starts on the East Coast with White Mountain National Forest. This park in New Hampshire is a great spot for hiking in the spring and fall if you want to enjoy warm weather or see mountains covered in different colors.
Visitors can choose from over 800 campsites, depending on how much traveling you plan to do on foot. The park provides several drive-in campgrounds in case you are only visiting for a weekend or a few days.
2. Olympic National Park, Washington
Those living on the West Coast looking for the best places to camp in the U.S. should check out Olympic National Park. Located in Washington, this park is popular because of the evergreen environments that bring life to lakes and fields.




Olympic provides different environments to explore, from wide fields to rain-forests with unique trees. You can spot wildlife ranging from elk in the woods to whales on the coast.
3. Garden Key, Florida
Some of you may be looking for good camping places by the beach instead of the mountains. In this case, we recommend booking a trip to Garden Key in Florida, which is also perfect for campers looking for a break from colder environments.
You can take boat trips to islands near Key West for hikes and take photos of dolphins and other aquatic life on ferries. The beaches are great for working on your tan when you're not snorkeling or kayaking on calm waters.
4. Badlands National Park, South Dakota
When it comes to venturing through tough environments, one option for the best camping in the U.S. is Badlands National Park. This national wonder in South Dakota provides canyons and rock formations to travel through.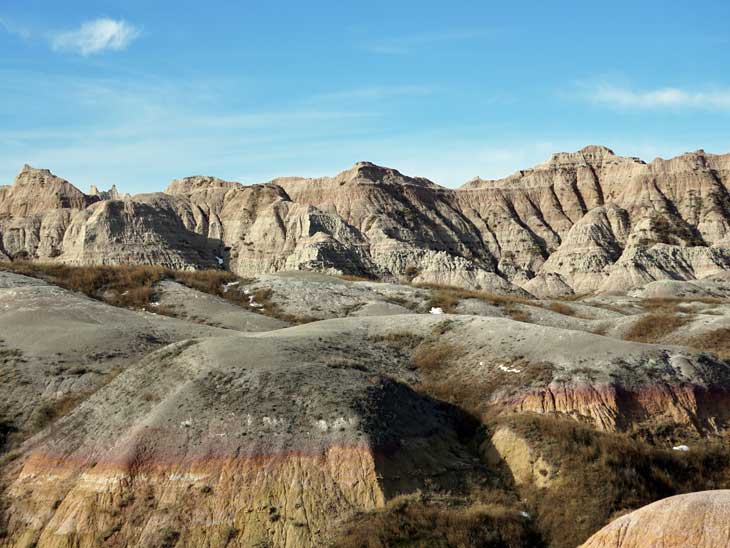 Travelers who are interested in astronomy should reserve a trip for when the park is holding astronomy festivals to learn more about the field. You can end each night with stargazing from high points or your tent.
5. Minnewaska State Park Preserve, New York
Some camping places are close to popular cities, such as Minnewaska State Park Preserve in New York. Located just 94 miles from New York City, this park can provide adventurers for those who are used to the city life.
Campers can hike through trails that are full of waterfalls, rock formations, crystal clear lakes, ledges, and sheer cliffs. We recommend using generators such as those from https://krugerpower.com.au/petrol-generators-for-home-backup-and-camping.html to maintain power at the park's campsites.
6. Great Sand Dunes National Park, Colorado
One of the best parts of camping is finding yourself in a location with beautiful views of nature. That won't be hard to find for campers at Great San Dunes National Park in Colorado.
You can have a cookout or ride your bike in the dunes when you're not hiking up the mountains nearby. Camping in the sand dunes is a good idea for families looking for a setting that lets the children play while the adults relax.
7. Wyalusing Hardwood Forest, Wisconsin
Some of the best places to camp in the U.S. are those that make it as easy to camp out as possible. A prime example is Wyalusing Hardwood Forest in Wisconsin, which has a balance of high and low elevations for your campsite.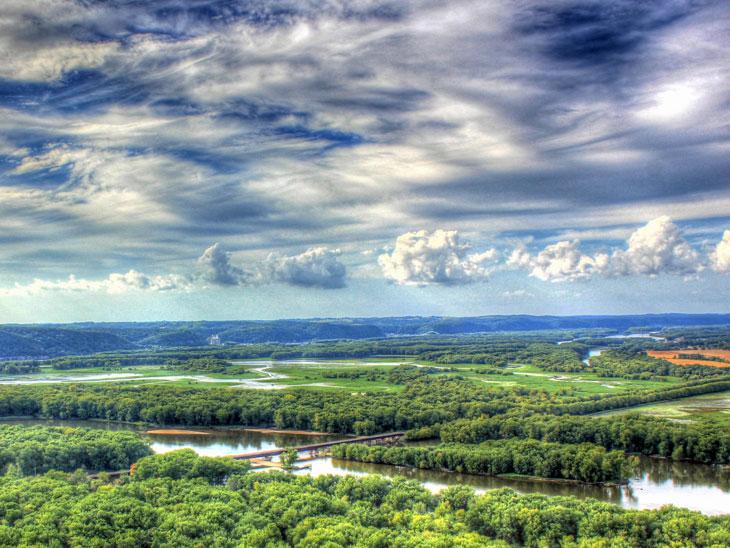 Campers who love fishing and hunting will be treated with a variety of locations in this forest for these activities. Bird watching is another popular activity in Wyalusing Hardwood Forest, as nesting birds are easy to come by.
8. Sequoia National Park, California
Another gem on the West Coast for outdoorsmen is Sequoia National Park in California. Those who are interested in the different species of trees in the U.S. will want to put this park on the top of their list for camping places.
The Sequoia trees in the forest provide scenery that is hard to come by in the rest of the country. You can drive through the mountains if you are short on time, and the trees are positioned in ways that allow for fun drives.
9. Glacier Bay National Park, Alaska
Some camping spots in the U.S. are best saved for those that can handle colder environments better than others. Those that fit this bill should see what Glacier Bat National Park in Alaska has to offer.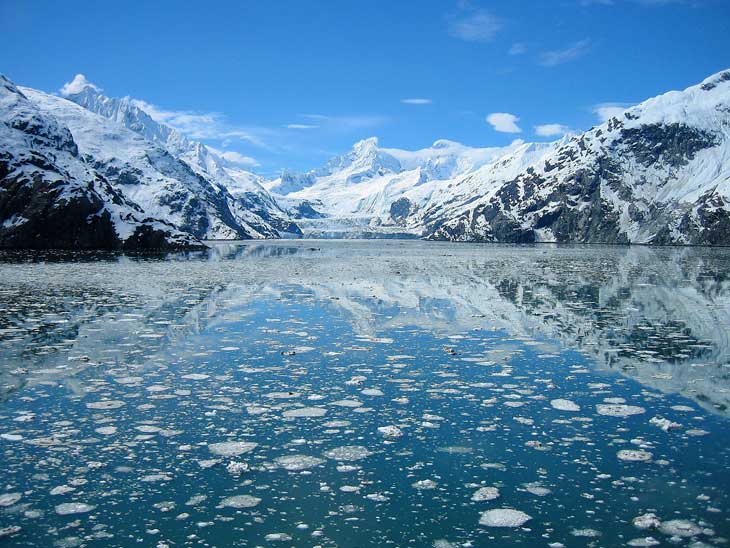 Tours of the bay are available through charters or private boats and take you to the glacier, which is a natural wonder no matter the time of year you visit. You can spot bears on land or killer whales in the water during the day and gaze at the stars at night.
10. Haleakala National Park, Hawaii
On the other hand, some of you may prefer to spend your time in the outdoors in warmer climates. That's where Haleakala National Park in Hawaii comes in, as it provides a variety of natural wonders to explore no matter the season.
This park is home to a dormant volcano that rewards hikers with a view of the ocean and other islands. Pick camping rentals that are within walking or driving distance from the valleys, waterfalls, and mountains you want to explore so that you get the most out of your visit.
Our Take on Camping Places in the U.S.
Camping places in the U.S. come in all shapes and sizes, and your favorite will depend on your outdoor preferences. Some are suited for people who like certain climates, while others are best for people who are open to different environments.
The U.S. is full of mountains and valleys to hike through, and some have more wildlife to discover than others.
With these parks, you will have an easy time finding your next outdoor adventure.
For more of our travel expertise, check out our guides today to see what the world has to offer for your next vacation.
Please share your best tips on camping in the comments below, on Twitter, Facebook  or Instagram.