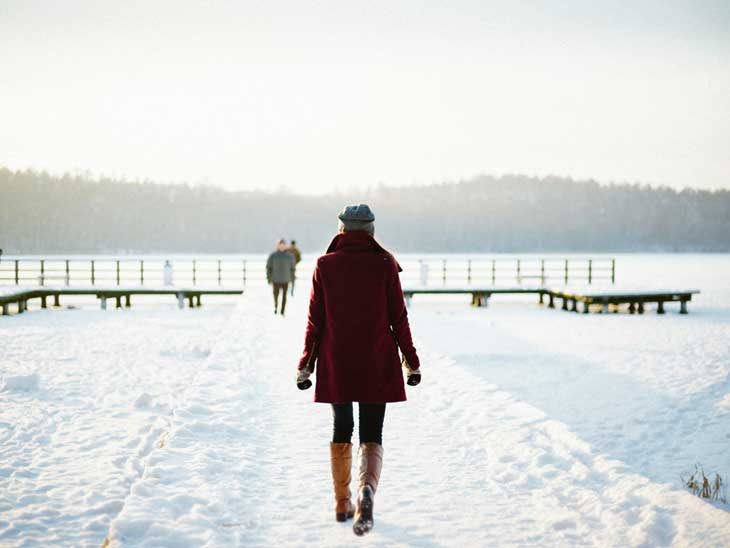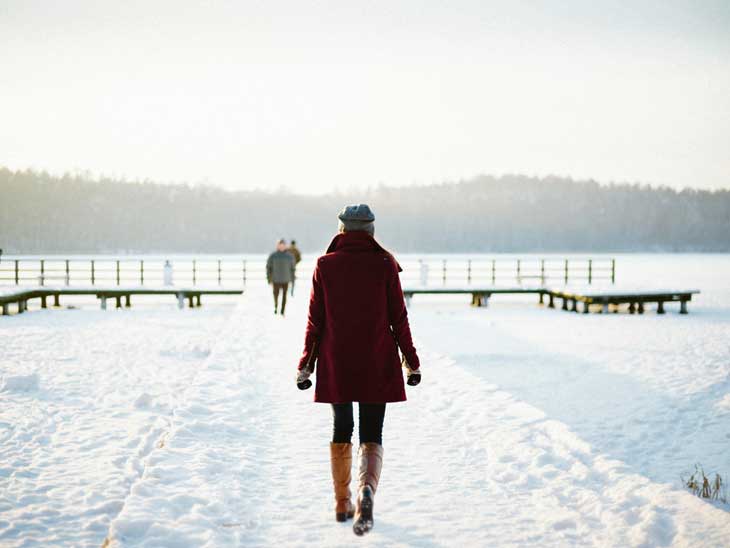 Guest Post: Do's & Don'ts of Winter Vacation Packing
The winter is truly coming, and with it, abundance of holidays and opportunities to have fun. Winter travels are nothing less interesting and appealing than exotic summer destinations and they deserve equal attention. The biggest difference is that a winter holiday demands more clothing and warmer stuff. If you are planning your own winter getaway, don't let a simple thing as packing discourage you from having the time of your life. Here are some simple tips that should help you pack for a chilly trip without ruining your mood.
Do Pack in Layers
Layers of clothes can provide the same amount of warmth as heavy sweaters, and this way, you can save a ton of space in your suitcase. Pack a good base layer made of a good insulating fabric, such as cotton, merino wool and hemp. Depending on the temperature at your destination, base layers can be long or short sleeved.
Don't Pack Heavy Sweaters
Heavy sweaters and sweatshirts can eat up most of the space in your suitcase, and you will be able to wear them only once or twice. Instead, follow the previously mentioned rules of packing several layers. If you really want to, you can pack one sweater or even wear it while traveling to save some luggage space.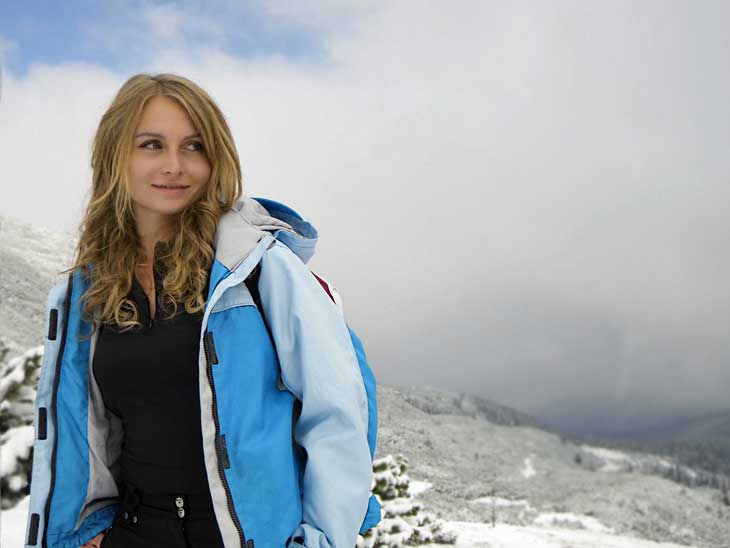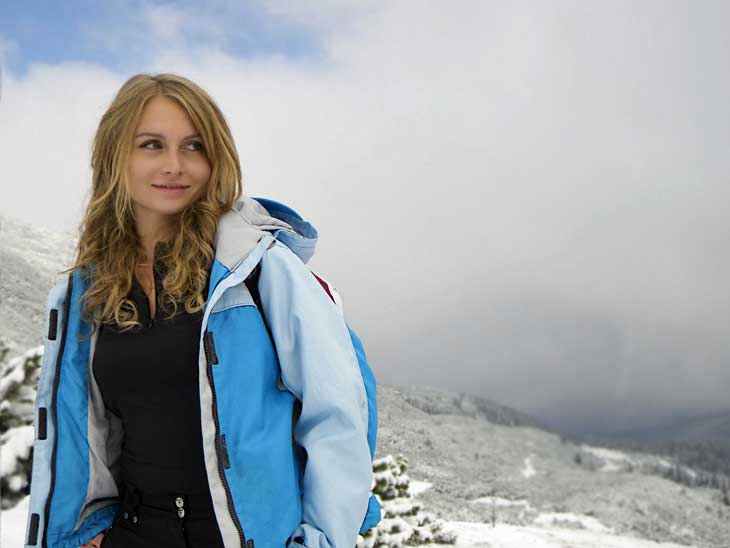 Do Pack Double-Duty Footwear
We know you would love to bring your high-heeled sexy boots for evenings out and your hiking boots for getting around the city or hiking on a nearby hill/mountain road, but that is nearly impossible and highly impractical. It is best to find one pair of boots to rule them all – fancy enough to be worn with casual skirts/pants, but durable, warm and comfortable enough to endure long walks. Quality wool socks that can keep your toes warm are a must.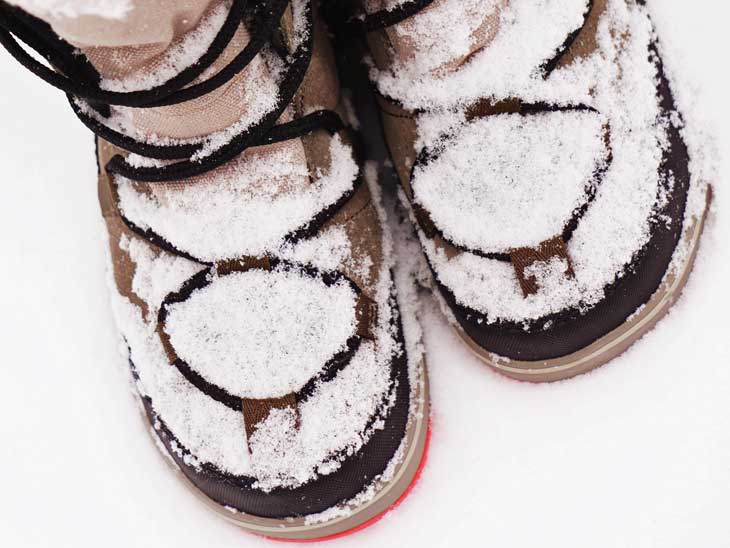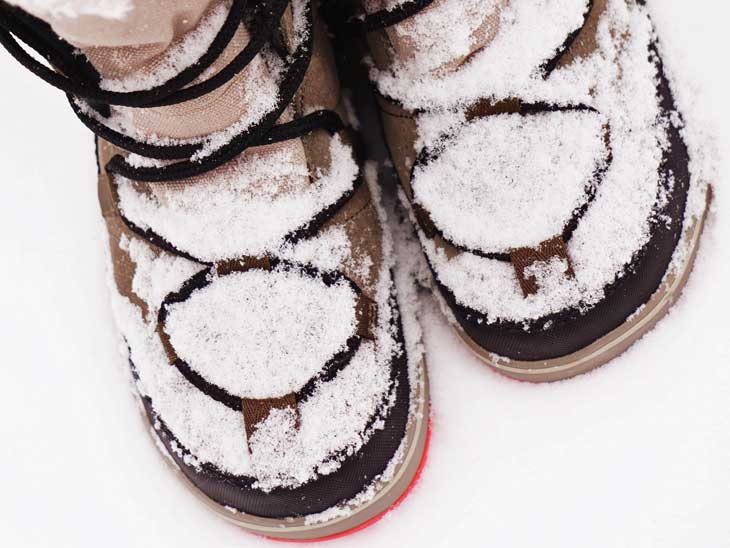 Don't Pack Just Any Underwear
When we pack, we usually don't think about underwear; we rather just take what's clean and that's it. But winter vacations are different. Make sure you bring at least one pair of thermal leggings, one long underwear piece, and plenty of cozy lingerie and panties which will be your first line of defense from chilly and unpleasant days.
Do Pack Warm Accessories
Winter accessories aren't everyone's favorite, but they can be really helpful in colder climates. Bring a scarf or two, and they'll not only keep you safe from colds, but also give a stylish pizzazz to your outfit. You'll also need a hat or a woolen ear warmer to protect you from wind. Warm up your hands with a pair of gloves. Another item that is great to pack on your winter hike is a knee sleeve because it keeps your joints warm and provides support.
Don't Pack a Coat
This doesn't mean that you shouldn't bring it with you, only that you shouldn't burden your luggage with such a big piece of clothing. Instead of packing, you can just wear a coat right away, or carry it in your hands until you reach your destination. If you are buying a coat especially for this occasion, try to find one with a high warm to weight ratio.
Do Bring Winter-Appropriate Skin and Hair Care Products
Low temperatures, moisture, winds and indoor heating can all be harmful for your skin and hair. You will not need a lot of toiletries, but be sure you have a great (face, body, hands and lips) moisturizer because winter conditions can really dry up your skin. Shampoo and conditioner with natural oils will keep your hair healthy and glowing.
As you see, packing doesn't have to be such a fuss when you are aware of the weather conditions of your chosen destination, and when you keep some tricks up your sleeve.
About The Author
Peter Minkoff is a writing enthusiast and travel writer for Voice Boks magazine living in Brisbane and occasionally in Cardiff. You might enjoy his previous articles about "Family Vacation Must Haves" and "How to Pack For A Fall City Break" . Beside writing and travelling he loves cooking exotic meals and making DIY cosmetics. His plans for future are to visit and discover Northern UK's hidden gems. You will find Peter on Twitter: https://twitter.com/MinkoffPeter.
What is you best packing tips for a ski trip? Let us know in the comment section below or via email, on Twitter, Facebook , Instagram or Google+.