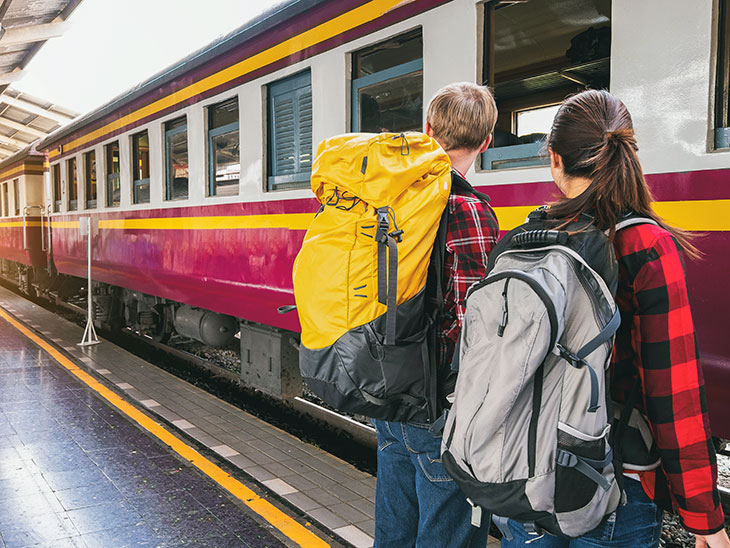 How To Choose the Best Backpacks for Travel
When traveling, most people tend to go with essential items like work documents, laptops, and phones. They also carry clothes and other personal items that they'll use, especially for trips that will take days. However, carrying such items by hand isn't desirable or easy. For that reason, most of them consider using travel backpacks or bags that you should also purchase if you're planning to travel soon.
Laptop Backpacks
In recent years, laptops have become essential tools for everyday life. People use laptops to connect, work remotely, attend online classes, run businesses, etc. So, if you're going on a trip, you shouldn't forget your laptop since it will allow you to carry on with your daily activities anywhere, just like you would have at home. Therefore, when shopping for your travel backpack, you must keep your laptop in mind.
That said, for when you need your laptop to hand while on the move, go for a laptop backpack. If you have the option, full-grain leather is a wonderfully indulgent choice, as it ages with leather patina.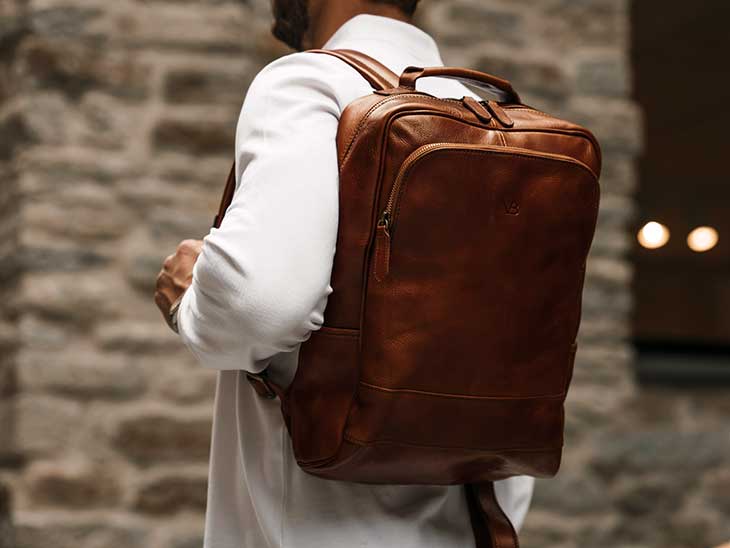 Tips For Finding the Best Backpacks for Travel
There are several travel backpacks on the market, however, not every one of them can be suitable for you. It's therefore essential to ensure you find the right travel backpack, which you can achieve by implementing the following tips.
1. Select A Backpack of The Right Size
Travel backpacks come in various sizes. That's small, medium, and large. Therefore, you can't purchase any bag you see on the market without considering its size.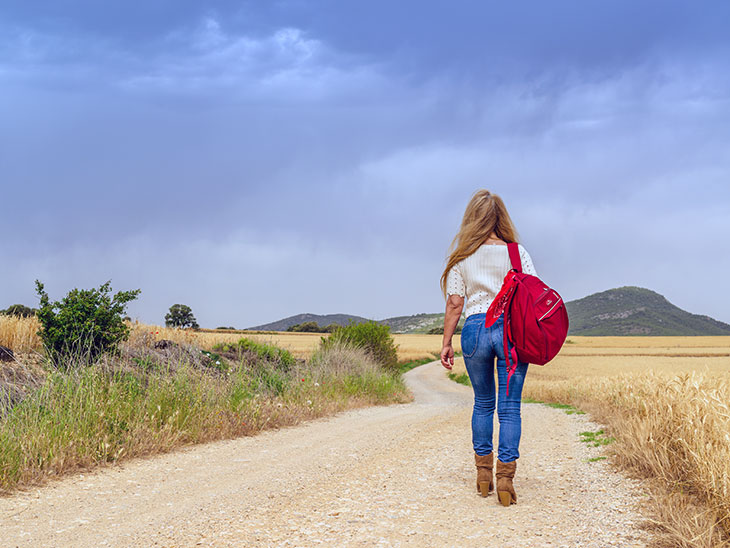 Small and medium-sized travel backpacks are easy to carry. Therefore, avoid purchasing large bags if you want to promote your convenience and flexibility.
While that's the case, the size selection majorly relies on the items you want to carry on your trip. You may consider buying a large travel backpack if you need to bring several things. For instance, if you plan to travel abroad, your backpack should be able to carry items like cameras, sunscreens, chargers, passports, travel documents, etc.
2. Find A Backpack Made of A Durable Material
Selecting a travel backpack with durable material ensures you don't return to the shop more often to purchase another one. Therefore, you'll save a lot of money in the long run.
Various materials are believed to last longer, and one of them is leather. In using a bag made of this material, you must know how to properly care for it since it demands different handling.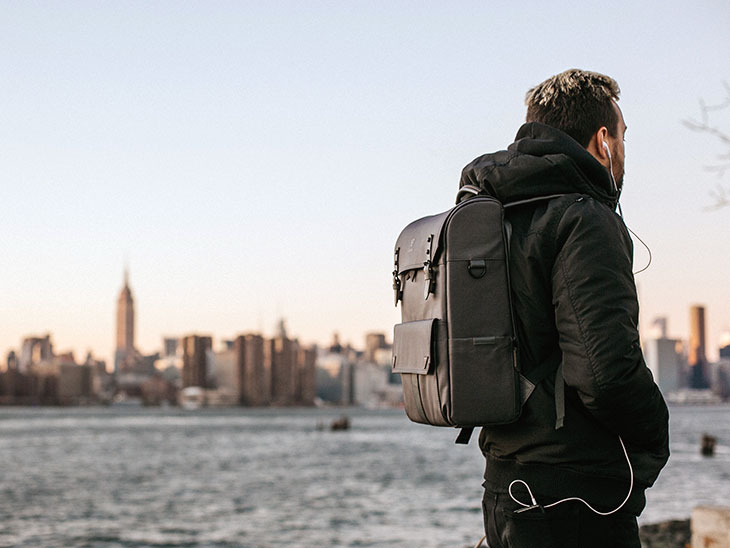 It's also good to understand that the quality of leather depends on the country of origin. While most countries produce the best leather travel backpacks, others manufacture low-quality or counterfeit products. For that reason, do your research to find bags made in a country that produces the best leather items.
Apart from leather, there are other materials known to produce durable travel backpacks. These include nylon, cotton, polyester, corduroy, and denim.
3. Find A Travel Backpack with A Reasonable Price
Various backpacks come with different price tags. But the price majorly depends on the size and material of a specific travel backpack. For instance, a large backpack will likely cost more than a medium or small one.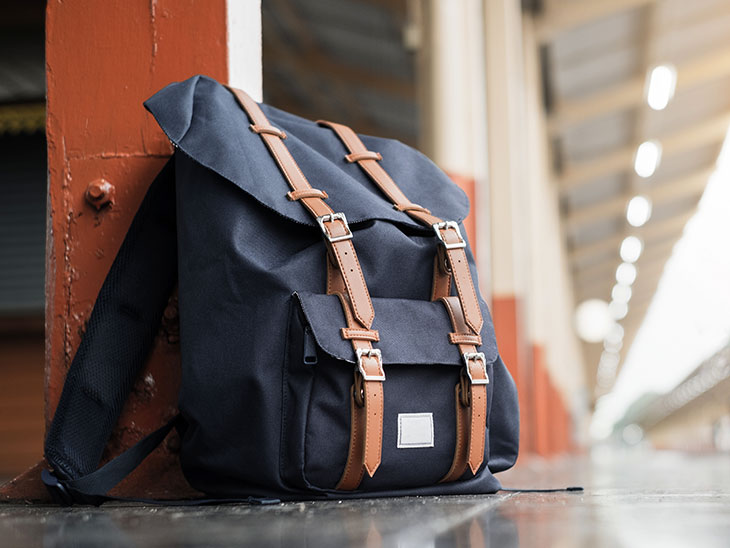 Likewise, a high-quality backpack will cost more than a low-quality one. But you should be very careful when comparing a particular bag's quality and price. That's important since some sellers attach high prices to low-quality travel backpacks to confuse customers. It's always advisable to ensure the price of your preferred travel backpack accurately reflects its true quality.
4. Select A Travel Backpack with Breathable Fabric
Because moisture builds up inside the bag when traveling to locations with high temperatures, valuable items like laptops and phones can get damaged easily. This can be avoided by selecting a bag with breathable fabric.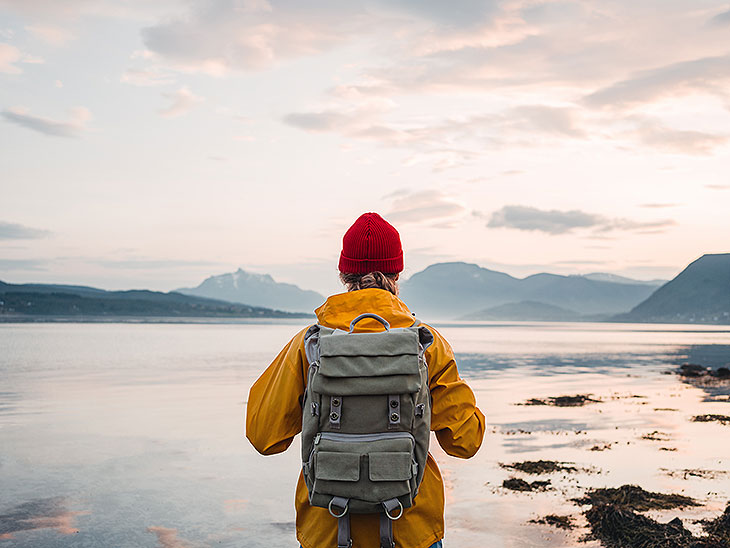 Breathable travel backpacks promote ventilation and eliminate unwanted odors inside the bag. It safeguards against moisture that causes electronic device metals to corrode, making it perfect for people who must bring their gadgets wherever they go.
Purchase a backpack with fabrics like rayon, silk, cotton, and polyester, which are breathable. In addition to that, consider selecting a bag with waterproof material. That helps protect items inside from heavy rain or wet surfaces.
5. Opt For A Lightweight Travel Backpack
Weight is another critical factor to consider when selecting your travel backpack. That's important, especially when traveling to work or long distances. Lightweight travel backpacks are suitable for hiking trips because they allow you to move more quickly and lower your risk of injuries by eliminating the need to carry as much weight.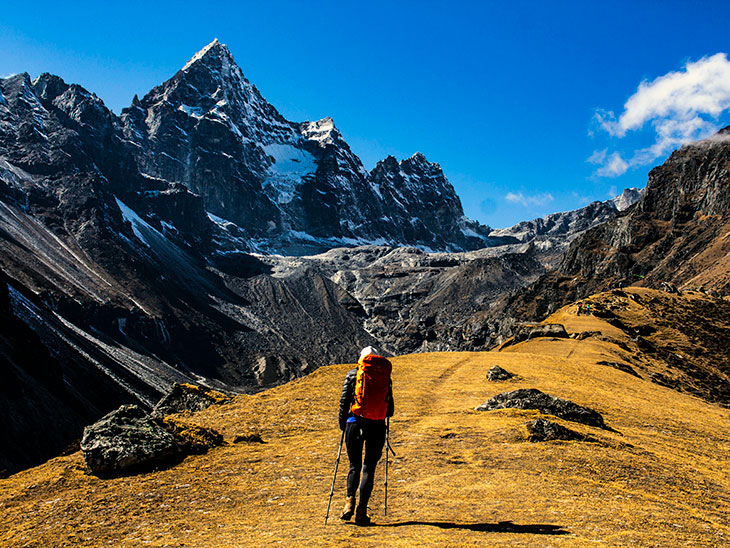 Note that carrying a heavy backpack increases your fatigue. As such, you'll be exhausted before you reach your destination, which will prevent you from working effectively or enjoying your trip. For that reason, ensure you purchase the lightest bag you see on the market.
6. Choose A Travel Backpack with a Warranty
Purchasing your travel backpack from an online store can help promote your convenience. You only need to make an order over the internet to have the bag delivered to your doorstep. But sometimes, shopping online can be a total disaster, especially when the wrong travel backpack gets delivered to you. Therefore, you should find a retailer that provides a warranty on its bags.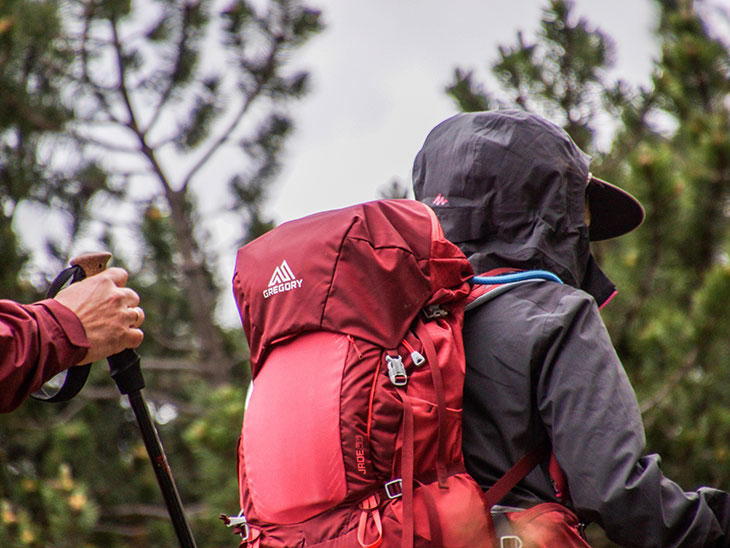 A warranty allows you to return the wrong travel bag to the seller in exchange for the right one, which ensures you don't spend extra money finding another travel backpack. However, you must adhere to the warranty terms attached to the purchased bag so that you can have it replaced easily if necessary.
Takeaway
For many people, traveling can be both exciting and stressful. So, picking the appropriate bag should be the first thing you should think about to lessen the stress of preparing for your trip. Finding the best travel backpack isn't always easy because there are thousands of them available on the market. For that reason, you must be careful when selecting one for your travel needs. That said, you can adopt the tips detailed in this article to help you choose the ideal backpack to make your trips convenient and enjoyable.
Please share best tips on backpacks for travel in the comments below, on Twitter, Facebook  or Instagram.