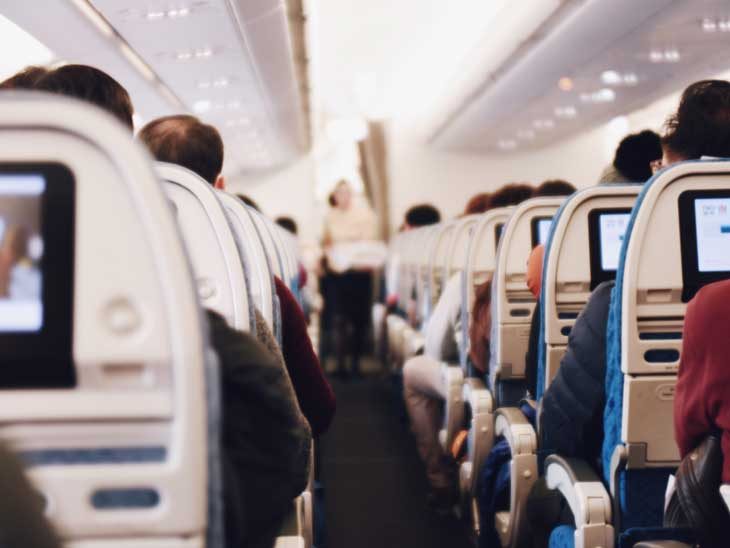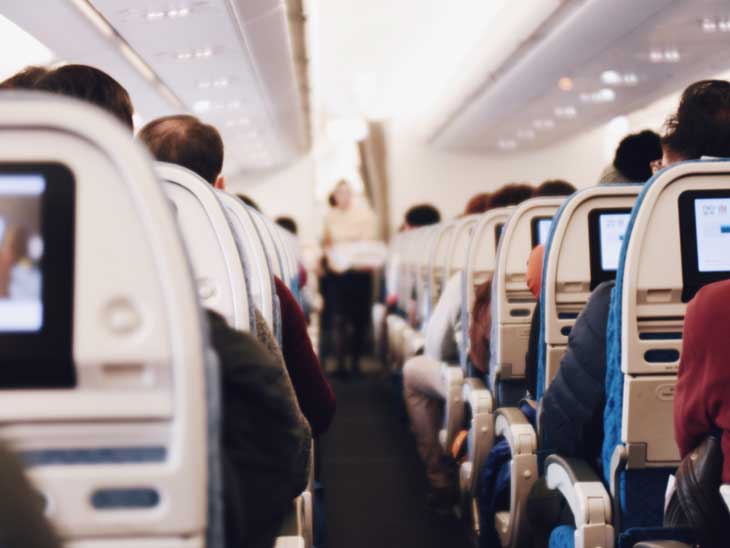 Your Guide to Surviving a Long Haul Flight
With over 4 billion people flying in the year 2018, it comes as no shock that taking a plane is a popular way to travel. However, if you've flown before, you know all too well just how uncomfortable flying can be – especially those long haul ones that last more than six hours. Whether you're traveling in a group or just by yourself, it's important to stay comfortable, entertained, and hydrated on any long haul flight.
Staying comfy
Flying is often thought of as fun and exciting – but when you're finally in the air, it seems as though you'll never reach your destination as you watch hour after hour tick by. While traveling can often be stressful for some, it goes without saying that learning how to travel doesn't have to be difficult. With some helpful tips, you'll be able to ensure that your next time on any long haul flight is as comfortable as possible.




Staying comfortable and getting some shut-eye is important on any flight – especially a long one. However, at 33,000 feet in the air, your options are pretty limited to the oftentimes not-so-comfortable airline seats. However, there are plenty of things you can bring on board in order to make things more comfortable. Between pillows, blankets, and eye masks, you're sure to fall asleep in no time.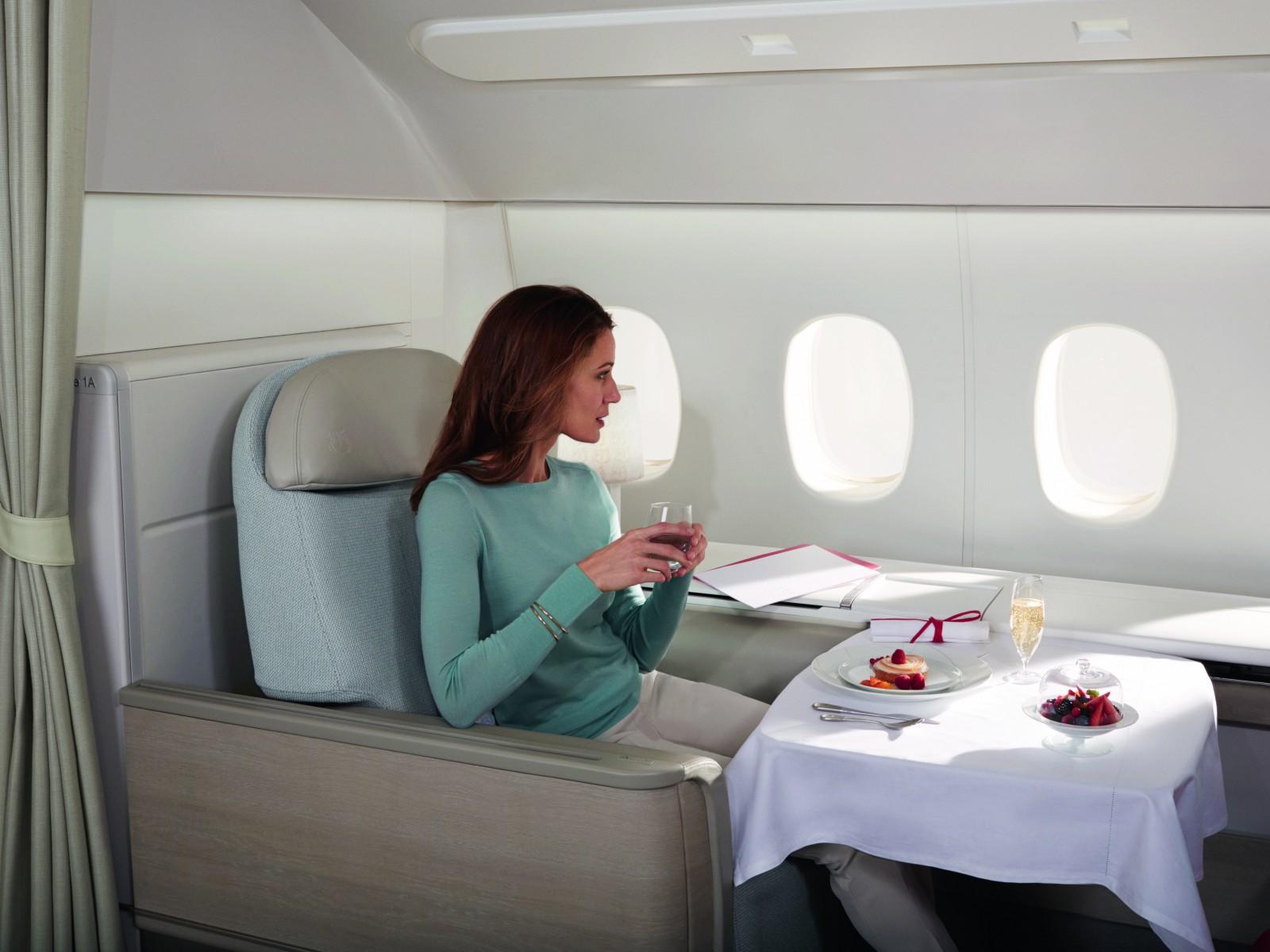 You might have seen people carrying those u-shaped pillows in the airport, after all, they're pretty common – and for good reason. These pillows can be brought on board the plane and used in flight to keep your neck and head comfortable, especially when you don't get the window seat and don't have the option to lean on anything. Many people also take great comfort in bringing on board a blanket, or even an eye mask to shut out the light – and don't forget about those earplugs, as they can also help to reduce noise and allow you to actually get some quality sleep.
Keeping yourself entertained
Let's face it – looking out the window is only fun for about the first 20 minutes or so (if you're lucky enough to get a window seat, that is), and if you're on a plane for more than six hours you're bound to get bored – no matter how many movies the in-flight entertainment offers.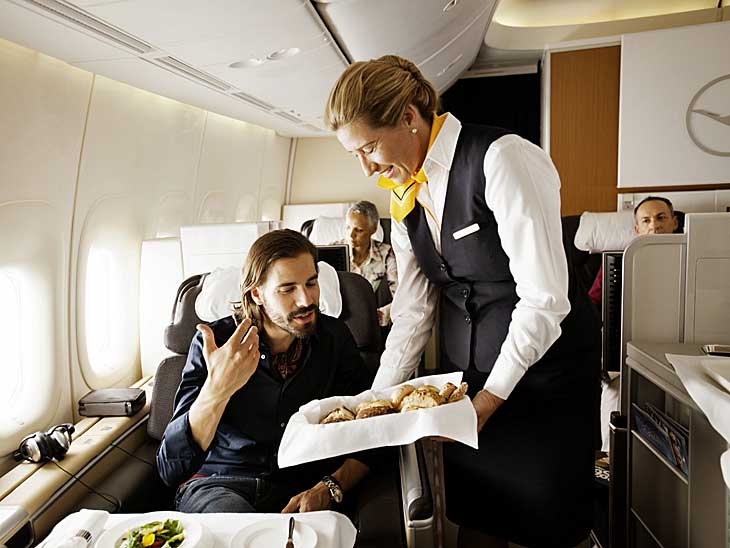 Those in-flight entertainment systems are great – until yours magically won't work, or you don't like the movie choices offered. Bringing along your own entertainment is truly the way to go, as you can bring along anything you enjoy – from a handheld gaming system to a sketchbook. And, with many streaming apps available such as Netflix, you can even download your own movies and shows to watch. However, if you plan on bringing any electronic devices on board, like your tablet for reading books, or your phone, purchasing a rechargeable battery pack is a great way to keep the entertainment going for hours on end.
Staying healthy on board
It's no secret that the air on any aircraft is extremely drying to your skin, so staying well hydrated is a must while on board. Bringing a water bottle along is a great idea, as well as some lotion – and using relaxing and hydrating face masks are a great way to both pass the time and ward off dry skin. No matter how you choose to go about staying hydrated, you're sure to feel great when you finally step off the plane.
If you've flown before, you're probably already aware of the risks of Deep Vein Thrombosis (DVT) on longer flights – as well as the oh so dreaded leg pain and swelling that some people experience. When you're flying for longer periods of time, it's more than important to get up, walk around, and keep constant movement in your legs. If you've got the leg room, stretching is also beneficial. Compression socks are also said to do wonders for those on any long haul flight – both for keeping the swelling down and
Surviving the flight that seemed like it would never end is no easy task. However, by staying properly hydrated, keeping entertained, and being comfortable, you're sure to enjoy the journey just as much as the destination.
Please share your best tips for surviving a long haul flight in the comments below, on Twitter, Facebook  or Instagram.