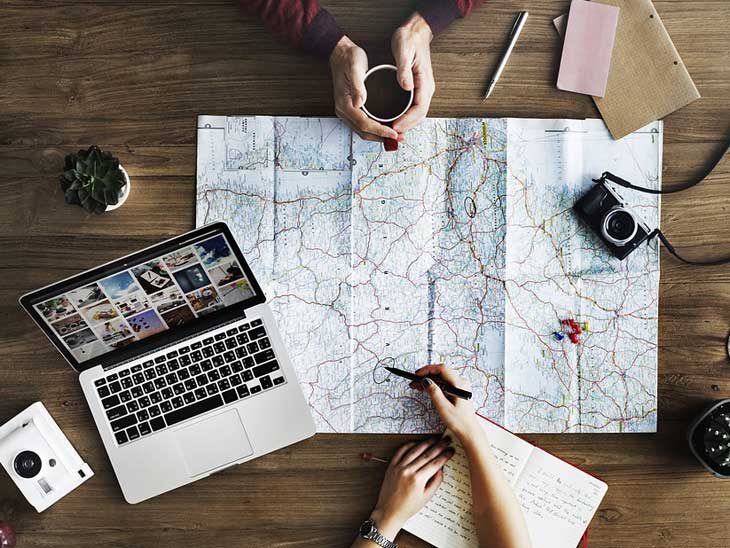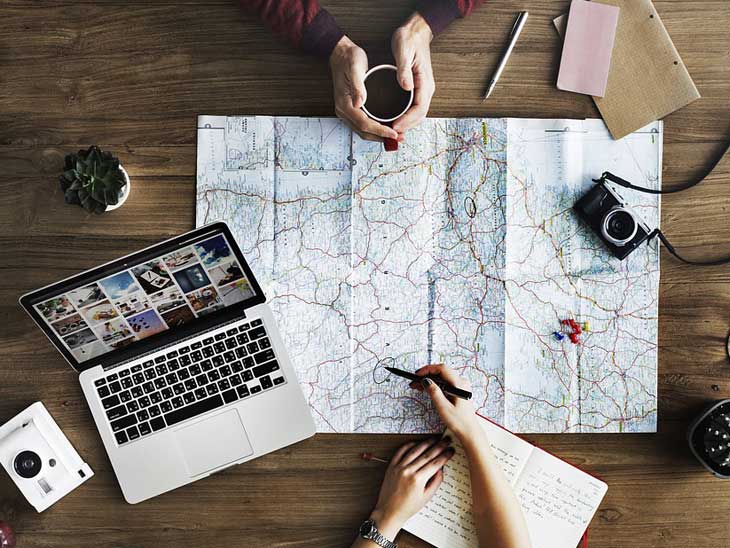 The Top 5 Best Travel Gadgets in 2019
In today's world, nearly everyone is gadget-crazy. There are multiple easy-to-use gadgets that one uses in every area of our lives. These gadgets make life easier and get tasks done in a jiffy. The world of travel also needs some gadgets that can make any kind of trip easier than ever.
With a slew of innovative gadgets being used in 2019, it is evident that traveling will be a lot easier than ever before. From smart suitcases to car chargers, there are gadget out there that meet several travel requirements.
1. Clip on Cell Phone Lens
For every trip that you organize, you are bound to carry a smartphone that will help you click cool pictures. But when you need the perfect shot, you need some external help. A clip-on lens set is a popular accessory that travellers love to carry with them since they are extremely handy and can help avid photographers zoom into areas, click extra wide photos and capture several sceneries in utmost clarity.
2. GoPro Hero 7
This is one action camera device that includes 4K sports camera and a waterproof enclosure that helps people click underwater pictures and videos in maximum clarity. The handy device also includes voice activated control, built-in time-lapse and time warp functions and a host of new features that aid in shake-free capture of your moments of the trip. One can opt for an optical acrylic transparent dome that offers high visibility and extended dive handle grip. The device is perfect if you are into swimming, snorkelling, deep-diving and water sports activities.




3. Bluetooth Speakers
Enjoy your favourite tunes and music during travel with these compact, portable Bluetooth speakers that can be connected with your smartphone through Bluetooth connectivity. This speaker charges via USB connection and makes an ideal gadget to carry whilst traveling. Many of these speakers are waterproof nowadays that make them perfect for pool parties.
4. Insulated Glass Bottles
Glass infuser bottles are eco-friendly options of the water bottle since they are heat-resistant and suitable to house both hot and cold drinks. They are quite durable and are mostly protected from breakage. They are good for outdoorsy adventures and are quite lighter to carry for any kind of trip. Now having a chilled cup of coffee or a hot brimming cup of soup is easy to carry for long trips too!
5. USB Flash Drive
A USB flash drive is a long-time companion for many people and is perfect to carry data in any scenario. They can house as much information based on the size of the USB flash drive and are quite useful when sharing information or for carrying extra music or movies. It can house important information of your travel inclusive of your Passport copy and tickets. You can even keep them locked from access with passwords.
As mentioned above, each of these devices are useful for any kind of travel. Some can even prefer to carry a portable Phone Charger, especially a good one for emergency charge of your other electronic devices. Just carry these devices for your trip and they will prove to be efficient companions in more ways than one.
Please share your best travel gadgets for 2019 in the comments below, on Twitter, Facebook  or Instagram.