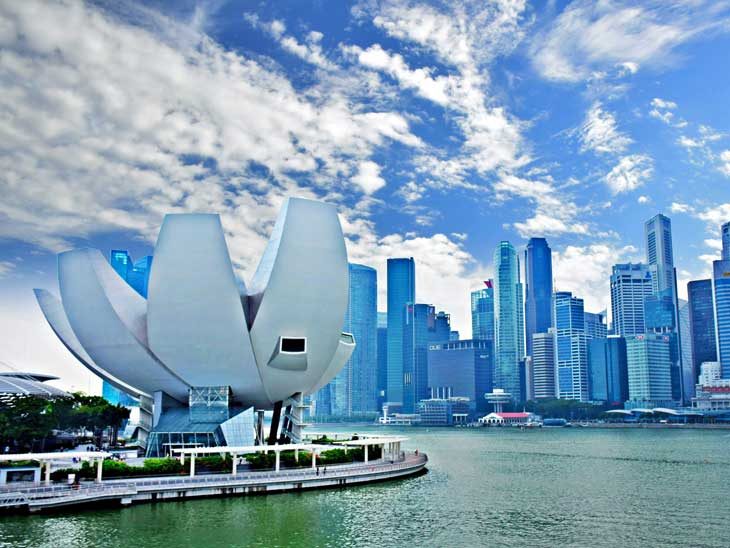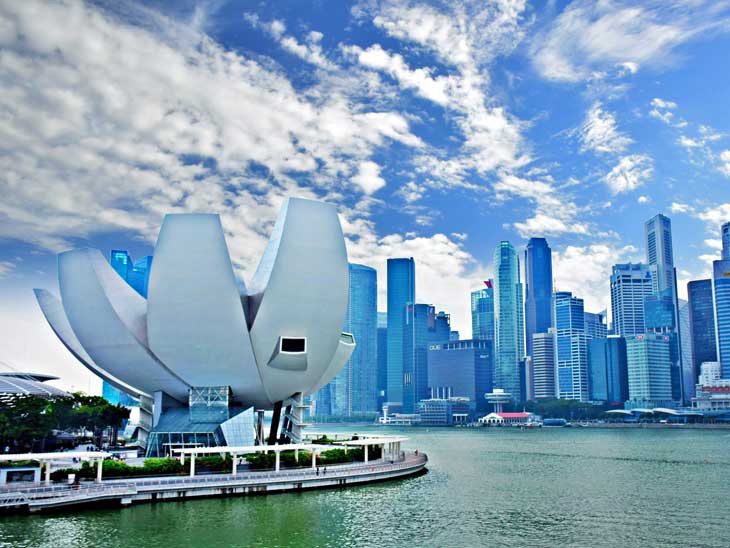 What's New in Singapore: 6 Novel Attractions to Explore Today
If you haven't been to Singapore for a while, it's probably time for your next visit. This city-state is forever evolving and coming up with new and awesome attractions that warrant multiple return visits. Indeed, you'll never be bored in this tiny but fun-packed Southeast Asian country!
You can book a Singapore tour package with Traveloka or another well-known hospitality booking website to make your travel preps easier. Make sure to check out curated tours that include some of the fresh new attractions listed below.
Jewel Changi Airport
Singapore's Changi Airport already tops the list of the World's Best Airport but the city kicked it up a notch with the opening of the Jewel this year. This 3.5-hectare retail complex connects all of the airport terminals, and its heart is the world's largest indoor waterfall called The Rain Vortex.
Indeed, this airport just keeps breaking records, and now, thanks to the Jewel, it has also become home to the Shiseido Forest Valley, one of the largest indoor gardens ever built with over 3,000 trees and 120 tropical species from different rainforests all over the world.
Also located at the top-most level of the Jewel is the Canopy Park that features recreational attractions such as the Canopy Bridge, Sky Nets, Discovery Slides, and Foggy Bowls. With so many things to do at this airport, you might never want to leave. Read more about Changi Airport here.
Jurong Lakeside Garden
Aside from their airport, Singapore also has some of the most impressive urban green spaces in the world. The recently opened Jurong Lakeside Garden is a testament to the country's commitment to providing residents with safe and relaxing outdoor spaces.
The 53-hectare garden is a wonderland for kids, with its 13 playground stations featuring various outdoor attractions. In addition, the park comes with a swamp forest, grasslands, an urban farm, and water sports facilities. Meanwhile, cyclist and joggers will enjoy the scenic trails and walkways around the park. As the third largest garden in the country, you can easily spend a day or two exploring the different attractions within this new destination.
Design Orchard
Intended as a mixed-use retail and creativity incubation venue, the Design Orchard is features local brands and their innovative new creations for the public to appreciate. Opened last January 2019 on Singapore's iconic Orchard Road, this place is one of the trendiest new retail spaces in town.




There are 3 levels in Design Orchard. The first level features the shops, which sell clothes and accessories from featured designers. On Level 2, you can find the workspaces of the designers as well as a Fabric Library and other resources they need for their creations. Lastly, the third level features an amphitheatre and event spaces for different exhibitions.
HeadRock VR at Resorts World Sentosa
Get a glimpse of the future with the newest gaming attraction in town—HeadRock VR. With its 11 VR experiences, HeadRock VR has a lot of games for visitors to try. This virtual reality theme park comes with mild, moderate, and challenging levels of games so everyone, including kids, can enjoy the VR experience. Sentosa has a beach too.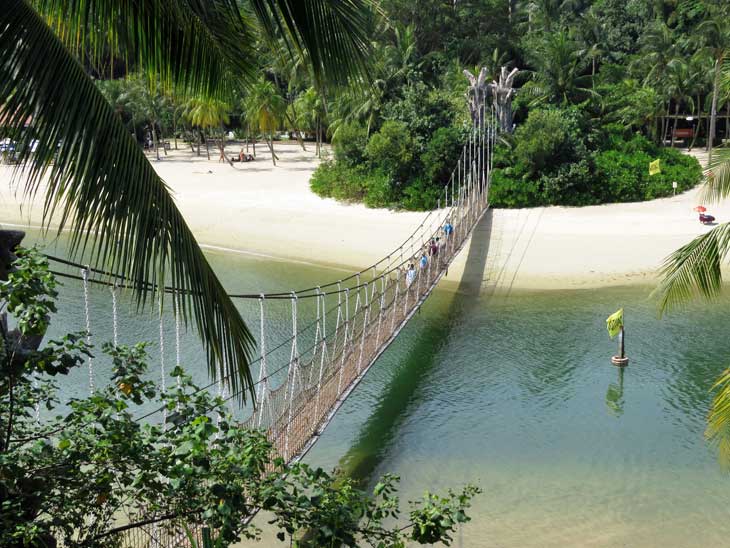 Deliveroo Food Market
If you're curious to know how eating out will change in the future, head over to Deliveroo Food Market. This 40-seater dining space is located at Alice@Mediapolis and lacks servers because it's a fully automated food service space. Ordering and getting your food requires zero human interactions, and you pay cashless as well.
There are a number of recognizable food brands you can order from, such as Bonchon, The Flying Squirrel, Rasa Rasa, Delismith, NamNam, Ezo Hokkaido Eats, Omakase Burger, and more.
library@harbourfront
Bookworms and kids are sure to enjoy the newest public library in the city, library@harbourfront. Built with nautical design elements, the library aptly affords scenic views of Sentosa and the sea with its floor to ceiling glass windows.
The sprawling 3,000-square-meter-library has a separate area for kids, which features interactive attractions such as the Come Alive Room and a crafts room. Meanwhile, adults can take advantage of the learning pods to listen to quality digital content like LyndaLibrary and TED Talks.
The library@harbourfront opened just last January 2019 and is currently located at the third level of VivoCity, Harbourfront Walk.
Singapore is an amazing country that never stops changing and improving. It's such a joy to visit because you know that with every visit, there are brand new spots waiting for you to explore and enjoy.
I have more articles on Singapore!
Please share your best tips on Singapore in the comments below, on Twitter, Facebook  or Instagram.