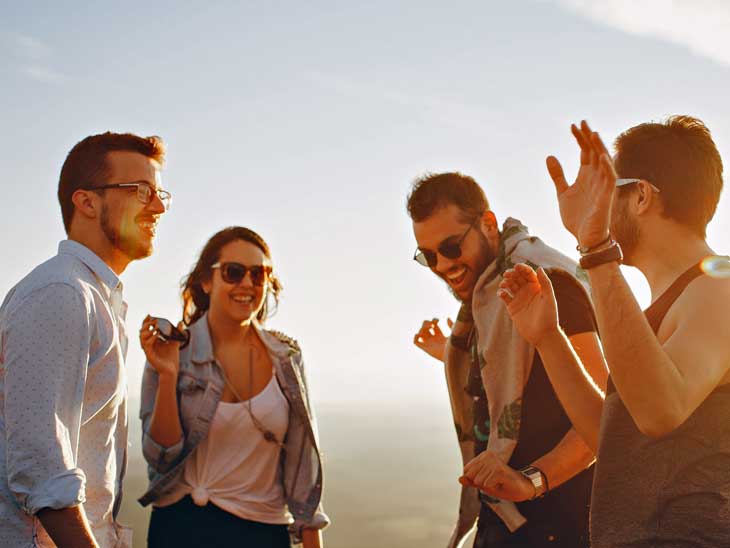 Preply Tips: Traveling in Foreign-Language Countries
Before you pack your bag and decide to choose your traveling destination randomly, we want you to take a deep breath and think this through.
We have prepared a few quick tips that will help you feel safe and more confident while traveling abroad.
To make your life way easier than it can be, we want to emphasize the crucial points that a newbie-traveler can simply not know about traveling in country with different language.
Dig in to make sure you plan your trip smart!
Where do I start?
First and foremost, you're about to enter the community that speaks other language, has other cultural background and history. Make sure you know how to act before you jump on the plane and start traveling to countries with different language.




Here are the essential steps you've got to follow to ensure your comfort and safety abroad.
Make a quick research to decide what country fits you better
Research is everything, especially when it's about your international trip and your first experience abroad. You gotta have a truly pleasant experience, that's what we all want.
That's why you should waste a few moments researching the countries you want to land in. Are you interested in visiting Canada?
Did you know that depending on what city you choose you may have to know French?
That's right, most of the street signs and information boards can be in French and that may be a slight problem, right? Agreed.
So let's grab a cup of coffee with a laptop and do our quick research online to determine what destination fits you the most. Ask yourself the following questions?
What languages do I know?
What climate do I prefer?
Is my budget good enough for this destination?
What about sightseeings? What do I want to see?
etc.
Check what languages your accommodation providers speak
While that may sound obvious to you, some people tend to forget how crucial their accommodation is. Basically, we won't lie if we say that your experience with the local hosts will define your overall impressions.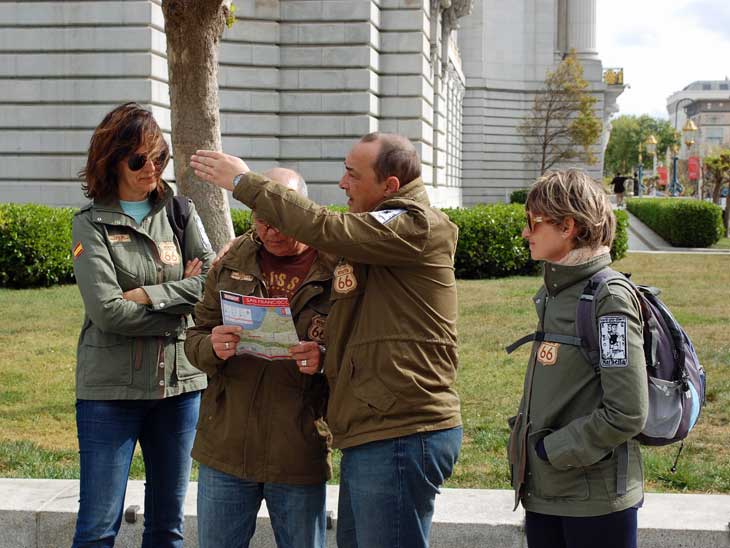 First and foremost, make sure you will find a common ground with the host before you hit the road.
Traveling in a country with a different language obliges you to make sure you'll be able to interact with your host easily. Otherwise, you may risk you comfort.
That's the reason why websites like Airbnb show what languages every host speaks. That's the real gem actually.
You won't believe how many bilingual hosts live abroad. Immigrants, international students and simply well-educated people who know that you've got to learn more than one language in 2019.
Make sure you're confident enough to speak with foreigners
When we talk about well-educated people, we have to emphasize the importance of 'fitting in the local community'. Unfortunately, you won't be able to get the fullest experience abroad if you do not interact with the locals and speak their language confident enough.
Instead of walking around with a printed-out dictionary of lame words, you can prepare yourself better for your trip.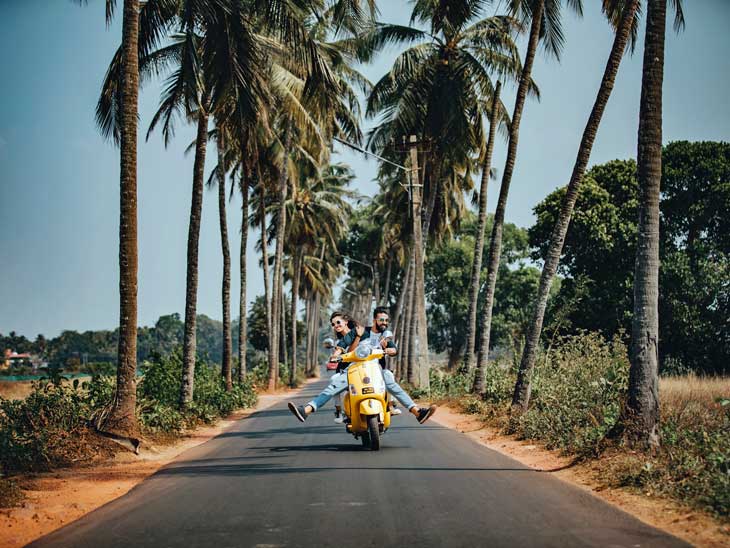 Consider your language as an additional equipment, a tool that will help you make the most out of your trip abroad.
It's easy to say 'I don't speak the language!', but that won't help you pay the check in a restaurant or order what you truly want. So before you pack your bag, we'd recommend you to practice English conversation online, get yourself a tutor and have a few private lessons.
We strongly recommend you to emphasize that you need to practice the new language for your trip abroad, then you'll be able to learn online the most important phrases for your trip.
Prepare yourself mentally for the trip abroad
That's not the same as getting a train to the small city nearby where you'll always be able to find someone who will understand your local slang. We're talking about big international trip, so you've got to be well-prepared and confident enough before you step out of your comfort zone.
Realize that you're about to travel to countries where they speak English, have their own culture, traditions and ways of handling things. Learn a bit about the best ways of communication in the particular country and city where you go.
Make sure you're ready for a possible stress and situations that are not a part of your plan. That's okay, there is always a little something that goes not as you've planned.
Forget it, you'll always be fine, it's just a small adjustment!
Look out for the tours that provide translated version
If you only have time for a few lessons and won't be able to learn more than just a set of phrases for the travel, you still have a chance to experience the local sightseeings and great tours.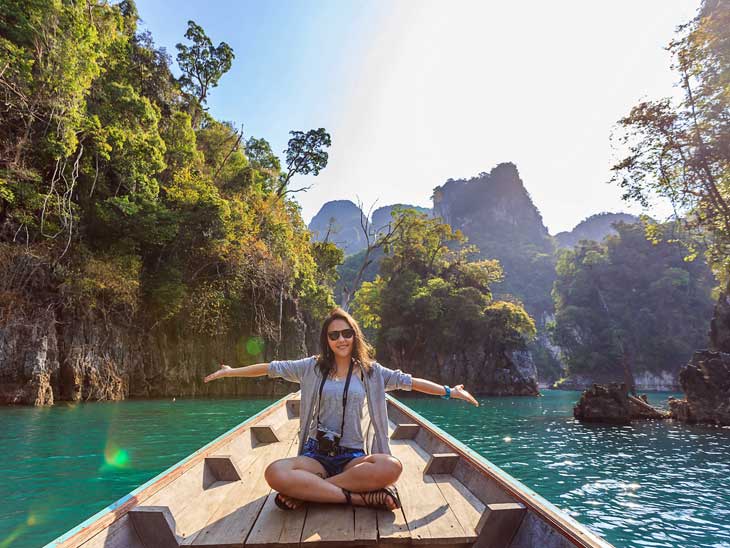 Since most of the cities around the world may have a strong local community of immigrants from your country, it may be possible to find a guided tour where you'll get a translated overview or a short recap using your language.
However, we still recommend you experiencing this in full. It's about impressions and getting to know new cultures, make the most out of your trip after all!
Summing things up
Traveling in a country with a different language can be a tough thing to do, especially when you're a rookie nomad.
However, there are plenty of things that can ease your life abroad like knowing the foreign language, well-made research and a good plan.
Travel more and always make the most out of the countries you visit. Experience matters. Even more than you can imagine!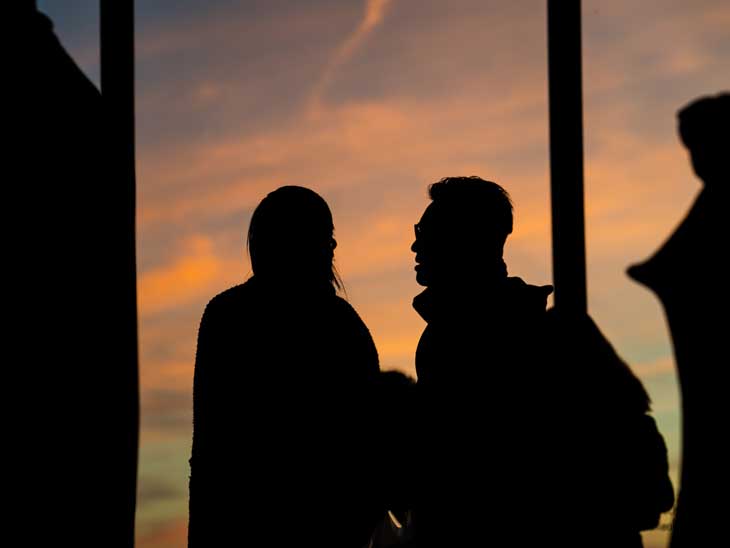 What is your best language tips for traveling in foreign countries? Please share in the comments below, on Twitter, Facebook  or Instagram.