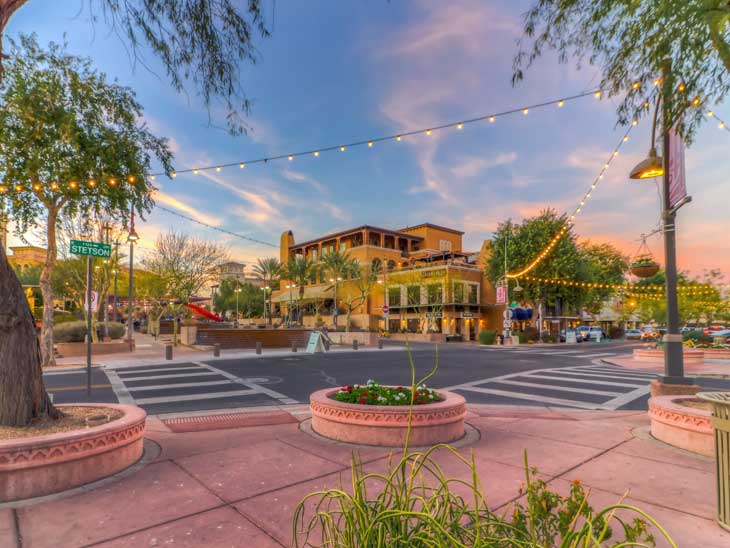 The Best Places to Stay When Visiting Arizona
Arizona is famous for its cities that draw countless snowbirds to enjoy the warmer climate in the winter, like Phoenix and Tucson. Even the tiny town of Quartzite with its full-time resident population of less than 4,000 attracts over two million snowbirds and other visitors every year. But there are many other great places to consider for a stay when visiting throughout the state, including these.




Sedona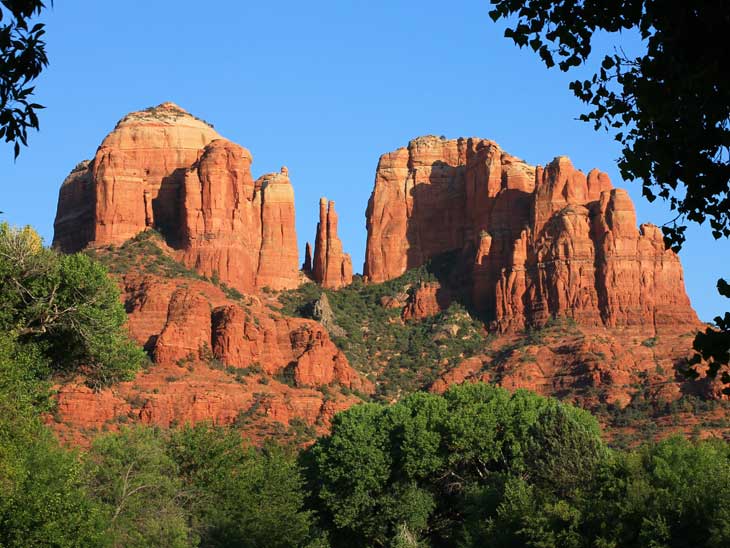 Sedona is a destination of its own, surrounded by a breathtaking landscape dotted with jagged sandstone buttes and red rock formations rising into nearly always bright blue skies. It's been a popular escape for artists and other creative types for many years, with its scenery spotlighted in multiple movies like 3:10 to Yuma. Not only will you find plenty of galleries with impressive works of art to explore, but countless outdoor adventures to enjoy, from hiking and mountain biking to Jeep tours. Many come to experience the area's swirling centers of energy called vortexes, believed to promote spiritual healing, too.
Scottsdale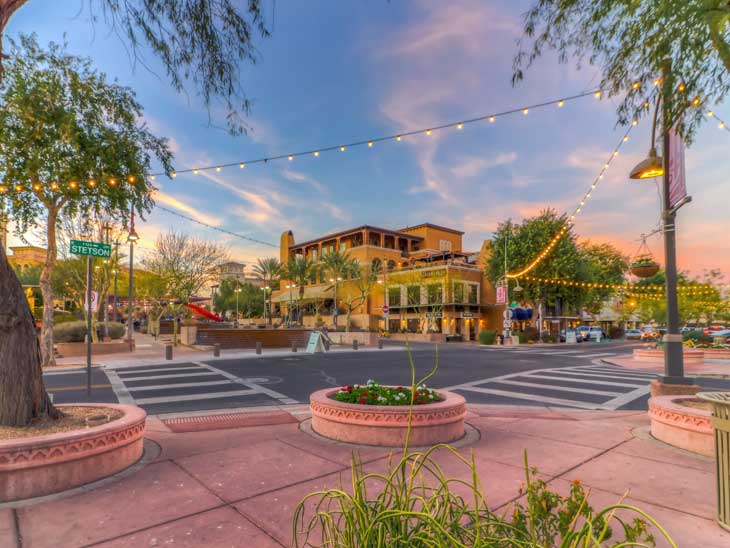 Scottsdale is famous for its world-class golf courses, luxurious resorts, and spas, making it ideal for those who want to enjoy pampering while visiting Arizona. The Phoenician is located here, known as the "Xanadu of the resort world," with lush grounds filled with waterfalls, palm trees and koi ponds that enjoy a backdrop of looming Camelback Mountain. The spa offers decadent treatments and there's a pool complex with seven swimming pools, among countless other facilities.
For those who want to take advantage of these relaxing pursuits anytime, check out the Scottsdale real estate, you might find your ideal year-round or vacation home here.
Bisbee

For a completely different experience, head to the historic mining town of Bisbee near the Mexican border about a 90-minute drive from Tucson. This funky artist town is filled with colorful street art and Victoria-era homes which sit precariously on the steep hillsides. Many can only be reached by climbing the stairs that were built into the mountainside and some can be rented for short stays. It's fun just wandering through town to check out the beautifully painted murals, mosaic walls, art studios, and galleries. You'll find a number of museums and antique shops to pop into along with multiple eateries tucked in between.
Flagstaff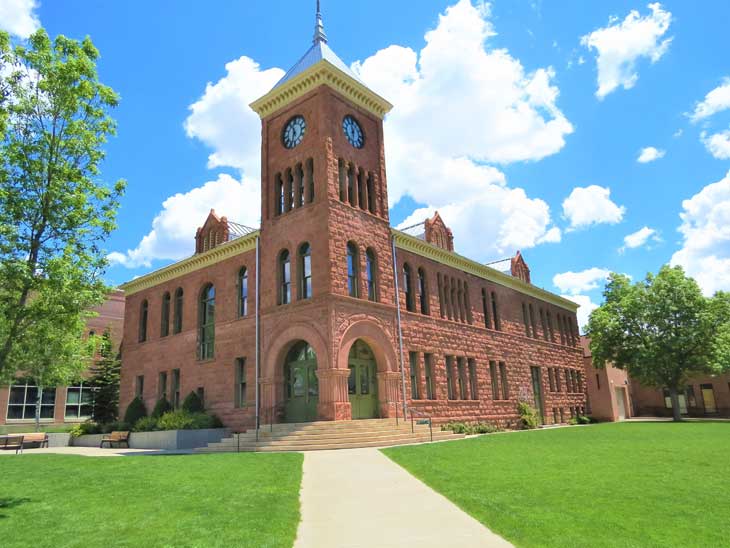 This northern Arizona mountain town is less than 75 miles south of the Grand Canyon and under an hour's drive north of Sedona, is a great base for exploring both while enjoying a stay among the pines. It's popular for hiking with miles and miles of trails, including a trek to Humphreys Peak that sits at an elevation of more than 12,630 feet. At the top, enjoy views of everything from the White Mountains to the Grand Canyon. Hiking through the nearby two-million-acre Coconino National Forest offers the chance to explore the world's most well-preserved meteorite impact, measuring about 4,000 feet in diameter and 570 feet deep. You can also check out the world's largest surviving meteorite fragment, which weighs a whopping 300,000 tons. Other highlights include the Lowell Observatory where visitors can observe the night sky using an expert telescope, the unique Lava River Cave and the Museum of Northern Arizona, renowned for its Native American artifacts.
Where do you like to stay in Arizona? Please share in the comments below, on Twitter, Facebook  or Instagram.