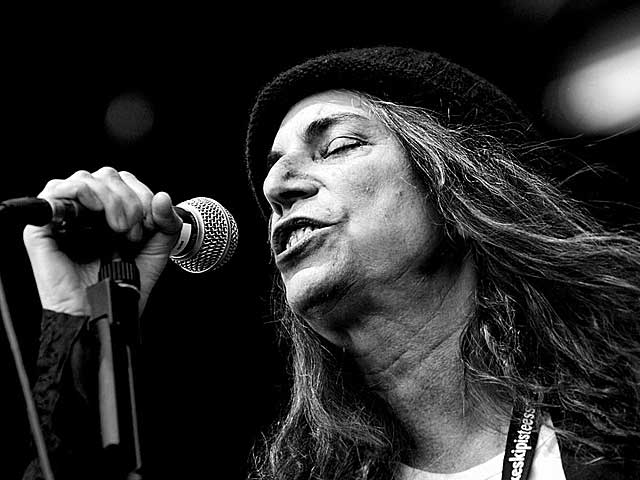 Hotels has for long been synonymous of an abundant rock-n-roll lifestyle and life in the fast lane, sometimes pretty destructive. Here are a few iconic rock-n-roll hotels. Admit that it was a lot cooler to hurtle a CRT TV, weighing plenty, out of the window of your suite than flinging a modern flatscreen. Here are a few tips if you want to stay in comfort and enhance your rock n´roll lifestyle:
Mandarin Oriental Bangkok
This classic luxury hotel is probably more known for having for having presidents and prime ministers like George W. Bush, Jaques Chirac, Helmut Kohl, Henry Kissinger and Richard Nixon as guests. Famous actors like Sophia Loren, Audrey Hepburn, Sean Connery and Mel Gibson have also stayed here.
What you probably did not know is that cyberpunker Billy Idol checked in and filled his suite with girls, booze and drugs. So far nothing out of the ordinary when living a rock n´roll lifestyle. Idol starts going berserk and trashing the suite beyond recognition. The hotels management asks him to leave but Idol refuses and barricades himself in the suite. The situation escalates in a bad way and the Thai Army is called in and shoots him with tranquilizer darts. Idol checks out of the hotel semi-unconscious on a stretcher.
In summary: you can still stay in comfort at the beautiful Mandarin Oriental in Bangkok and feel like a rocker.
Visit Mandarin Orientals website.
Chateau Marmont in Los Angeles
This list without Chateau Marmont would be incomplete. Numerous rock-n-roll celebrities has passed through its doors and probably the most rock n´roll hotel in the world.
This is where James Dean hopped through a window to audition for Rebel Without a Cause, Rick Rubin (producer of Beastie Boys, The Cult, Run-DMC, Slayer, AC/DC, System of a Down, Red Hot Chilipeppers and many more) stayed here for almost 9 months during his relocation from New York to LA. Led Zepplin once rode their Harleys through the lobby, Jim Morrison made a drug fueled leap from one of the windows and Lindsay Lohan lived here before her rehab.
Speaking of RHCP, John Frusciante used the Chateau Marmont as his residence in the middle of the 1990´s but was kicked out after his extensive drug habits were revealed in the press. Anthony Kiedis recorded the vocals to the song By The Way here too.
Howard Hughes used room number 64, the two-bedroom penthouse with an enormous wrap-around terrace, to spy on celebrities by the pool. The rumour says this is Bono´s favourite room too.
On a sad note, this is where John Belushi overdosed in bungalow number three and where Heath Ledger partied the week before he passed away.
Owned by André Balazs who also owns The Mercer Hotel in New York where fashion designer Marc Jacobs was a resident for a long time. Balazs is also the owner of The Standard in Miami, downtown LA and Miami.
Visit Chateau Marmonts website.
Hotel Chelsea in NYC
Is also an iconic rock n´roll hotel and has to be on this list and has been frequented by Leonard Cohen, Bob Dylan, Jimi Hendrix, Janis Joplin, Patti Smith, and the Grateful Dead. Probably most famous because this is where punk rocker Sid Vicious from Sex Pistols allegedly stabbed his girlfriend, Nancy Spungen, to death.
Hotel Chelsea is now closed for renovation and is scheduled to re-open in 2015. I visited the hotel a few years ago and it was in need of a renovation. The atmosphere was laid back, creative and friendly and I do hope the new management will be able to keep it.
Visit Hotel Chelsea´s website.
Backstage Hotel in Amsterdam
This hotel is specialized in hosting rock bands on tour with extended breakfast hours, free laundry service and staff who can act as roadies if needed. The rooms are furnished with flight case furniture, drum chairs and stage spotlights so you too will feel like a rock star while staying here.
The management does not give out any information about who has stayed here but the autographs on the piano in the bar gives away a few celebrities.
Visit Backstage Hotels homepage.

L'Hôtel in Paris
Was called Hôtel d'Alsace at the end of the 1800´s when Oscar Wilde stayed here. He is supposed to have made the statement "either the wallpaper goes or I will". It is nowadays a boutique hotel where Lenny Kravitz, Quentin Tarantino, Jim Morrison and Frank Sinatra has passed through its doors.
Please share your favourite rock n´roll hotels with me on Twitter, on Facebook or in the comments below. If you are curious which 10 albums that are always on my Ipod when I travel, you should check out this article. If you get thirsty reading, check out my 5 favourite bars in Paris or music producer Christian Svenssons favourites in Hollywood..
Rock on!