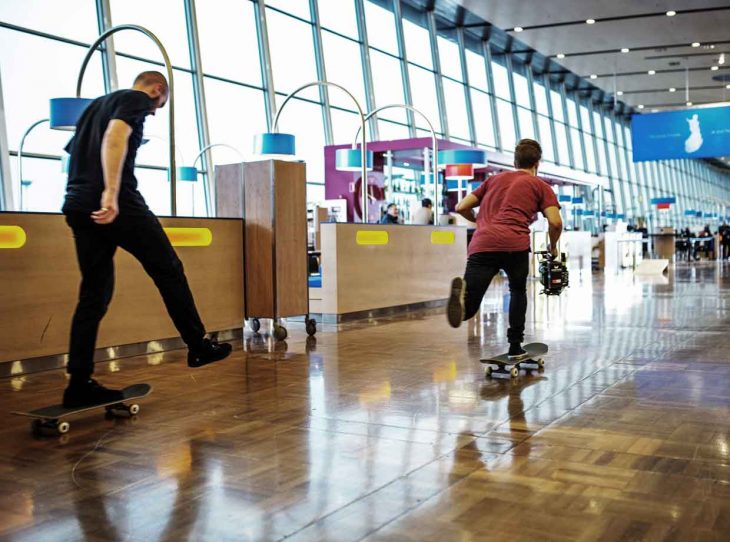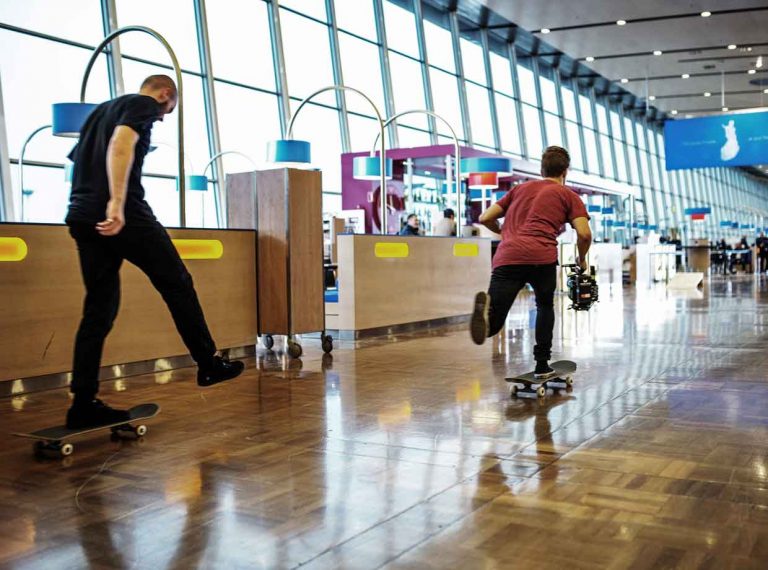 Skateboarding Helsinki Airport Vantaa (HEL).
Finnair is taking a new grip in online marketing by investing in 7 skateboarders skateboarding Helsinki Airport Vantaa (IATA code HEL) under the hashtag #matchmadeinhel. Naturally, the event is headlined by Finnish professional skateboarder and photographer Arti Saaro and goes under the name Arti Saaro Invitational, where he invites Matt Berger (USA), Hiroyuki Matsuo (Japan), Kasperi Kropsu (Finland), Andreas Larsen (Denmark) and Gosha Konyshev (Russia).
Finnair has always been a nice airline to fly but have come across as a little boring (undeservedly) sometimes and I guess this is an attempt go get rid of that perception. It is also a great opportunity to show the world that this is one of the fastest airports to transfer in with great connections to both Asia and America. Check the video below, but please be aware that you will not be that fast in reality.
Was it worth it? Did Finnair and Finavia succeed with their mission? That you have to ask Finnair about. I just enjoy the cool photography and think it is a great attempt.
The name is a clever play of words because the 3-letter IATA code for Helsinki is HEL and usually sounds like hell when spoken. Check out the official site for the event on http://www.matchmadeinhel.com/
I would love to hear about your skateboarding and experiences of HEL on Twitter, on Facebook or in the comments below.