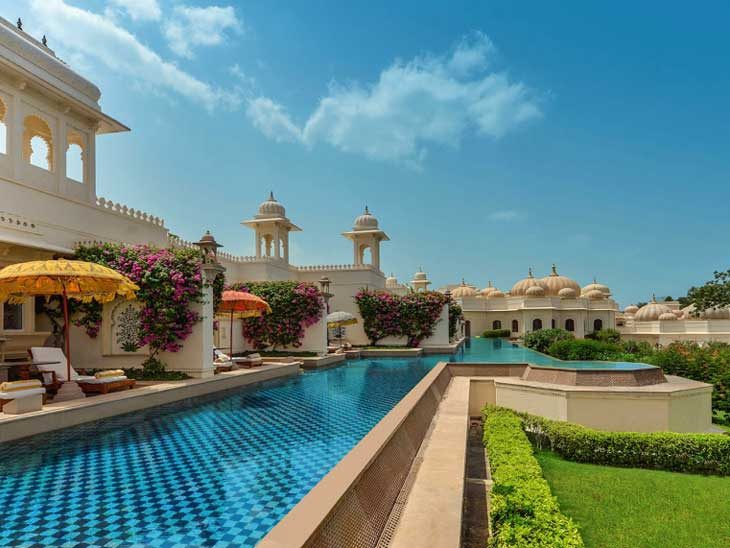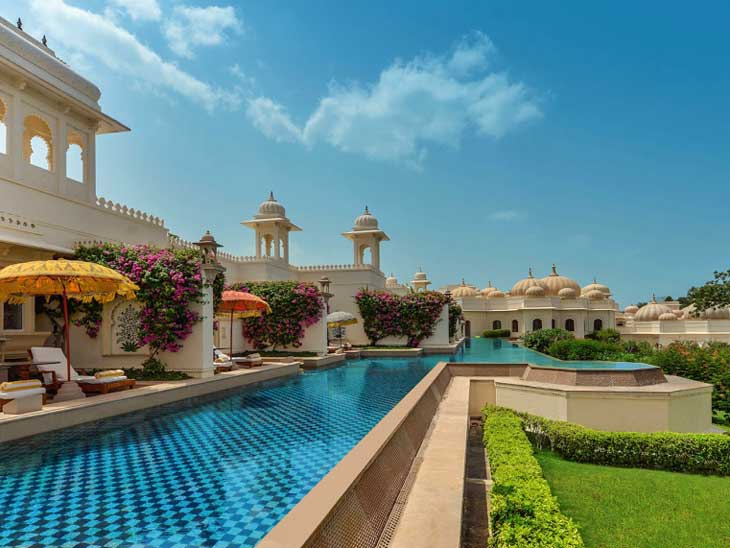 Top 5 Luxury Hotels in India for a Flawless Vacation
From royal heritage palaces to waterfront beach resort, this article takes into consideration all the types of luxury hotels in India. This is the list of top five majestic and awe-inspiring luxury hotels in the country that have won numerous awards, recognitions and thousands of tourists hearts.
Devi Garh Fort Palace
Location – Udaipur
Suites – Garden suite, Devi Garh suite, Palace suite and Aravalli suite
Rate – Starts from INR 11,000 per night
Devi Garh Fort Palace is an 18th century monument located in Aravali Hill ranges. In the list of heritage hotel, this fort palace is also an old monument replaced into a boutique hotel for the tourists to enjoy the heritage of the country. The structure of the palace is still maintained with exotic marbles and stones. Special dinning venues, modern amenities, world-class service and eccentric natural location keeps this hotel at the top of the list. There are just 39 suites in this ultra-luxury hotel with a decor that suits the king of all kings.
You can visit these luxury hotels with the luxury trains as well. There are many luxury trains in India such as Maharajas Express, Palace on Wheels, Deccan Odyssey, Golden Chariot and Royal Rajasthan on Wheels train.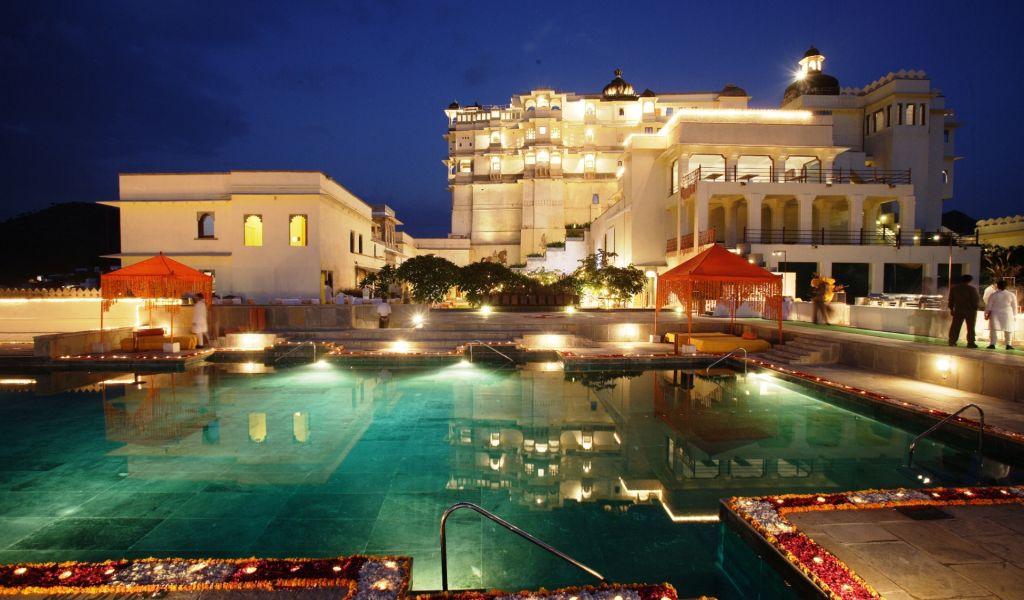 Oberoi Rajvilas
Location – Jaipur
Rate – Starts from INR 28,000 per night (Premier room), INR 45,000 per night (Luxury tent)
Neither the location nor the brand is a surprise to be a part of this list. Given the romantic beauty of the land and the brand value of Oberoi, this hotel gets more expectation with just the name. It is the hotel for royal treatment, high-class cuisine, library bar, royal tents and others. The hotel highlights Mughal architecture at a strategic location, keeping tourists close to many tourist attractions like City Palace, Hawa Mahal and others. The hotel is spread over 32 acres of land built around an ancient Shiva temple of 18th century.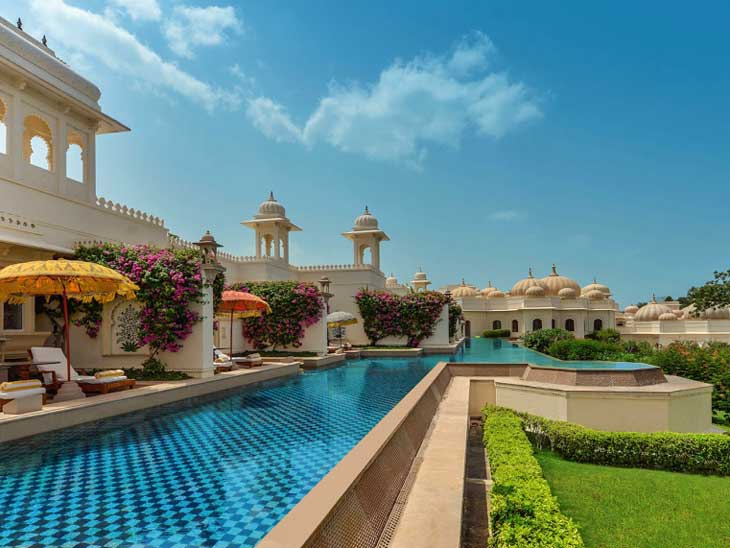 Le Dupleix
Location – Pondicherry
Rate – INR 4,500 per night
Previously the residence of Mayor of Pondicherry, this hotel is a fusion of Tamil and French culture. The hotel has 14 rooms, which includes Penthouse, superior rooms and luxury suites. The hotel overlooks either garden or Bay of Bengal. The hotel is famous for its lip-smacking Indo-French and classic continental cuisines. It is a boutique hotel, which is a trendy hot spot since its inauguration. This 18th century French manor still holds the old decor and has all modern amenities like internet connect, elite bathrooms, mini-bars and others.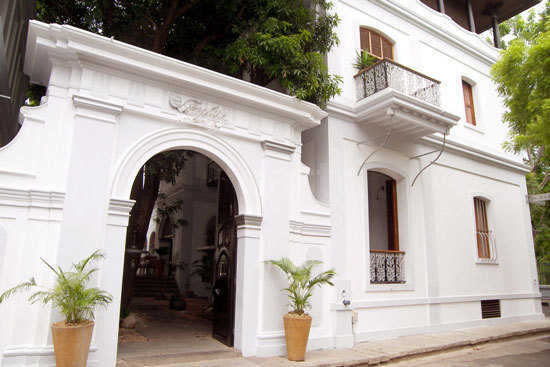 The Glasshouse on the Ganges
Location – Rishikesh
Rate – starts from INR 3000 per night
The concept of any luxury hotel in Rishikesh is simple, relaxing and filled with nature elements. The hotel complex has rare butterflies, birds, exotic tropical plants and others with River Ganges flowing close to it. The hotel is famous for its spiritual and healing features. The hotel has numerous massage programs, spas and others. The hotel has 14 rooms named after the holy water bodies. It is set amidst Mango orchards and lychee gardens. It provides a unique experience for those who want to be very close to the nature.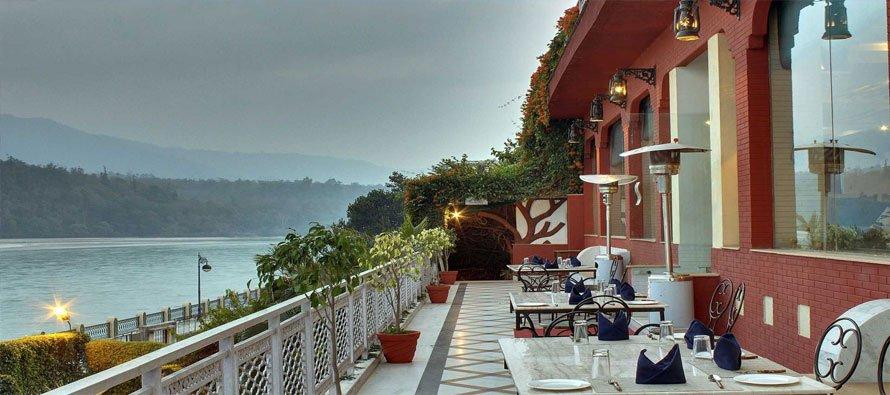 Please feel free to check out my other articles on Rishikesh, if you are interested.
The Park
Location: Chennai
Rate – Starts from INR 4,000 (Deluxe Room), INR 4,300 (Luxury Room) and INR 7,000 (Studio suite)
This is a massive hotel with 214 rooms, which used to be Gemini Film Studio. The poolside cafe, bar, gym and other features of this boutique hotel keep this hotel, a bar above others. The hotel was built with an investment of INR 1,000 million. There are three different types of dining options and a shopping arcade. This hotel gets its name in the list of top ten expensive hotels in the country.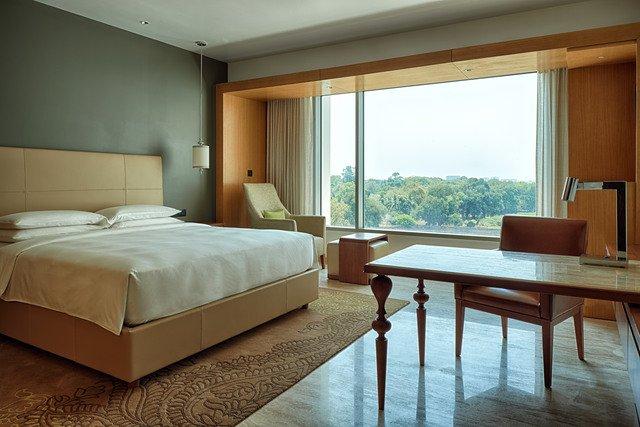 There are numerous other luxury hotel options in the country. Apart from silver spoon accommodation, there are many other accommodation options in the country like mid-range hotels, mansions, home-stay and others.
What are YOUR top 5 luxury hotels in India? Please share in the comments below, on Twitter, Facebook , Instagram or Google+ .