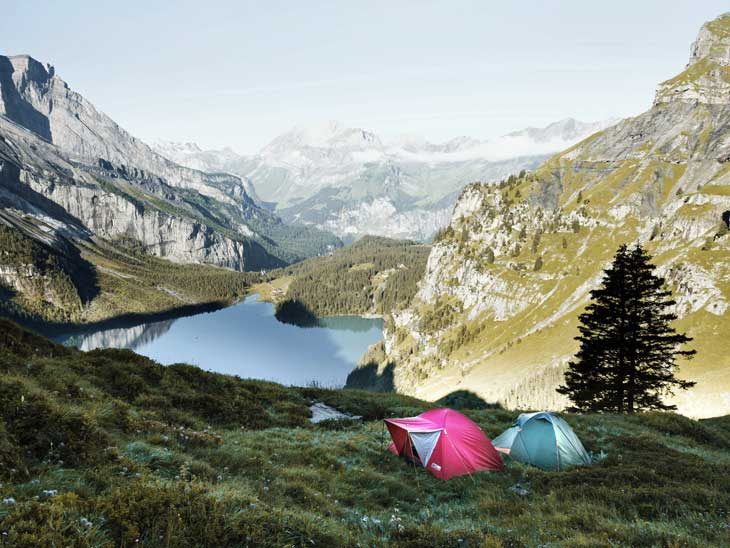 Top Ten Camping Places In India – Guest Post
Exploring new regions and camping are the best activities for any adventure lover. When you are in a tropical land like India, it is your heaven. India has a lot of places that are not touched by commercial tourism. Here are the top ten spots in India that are apt for camping and exploration.
1. Rishikesh
Rishikesh is located in Uttarakhand. The place is practically on the lap of Himalayas. This is a famous pilgrimage destination and a spiritual spot for de-stressing. On the other hand, if you visit during summer, this is one of the best place for camping. You can camp close to water sources; enjoy rafting and other water based activities too. Rishikesh is the best place for all kinds of adventure enthusiasts.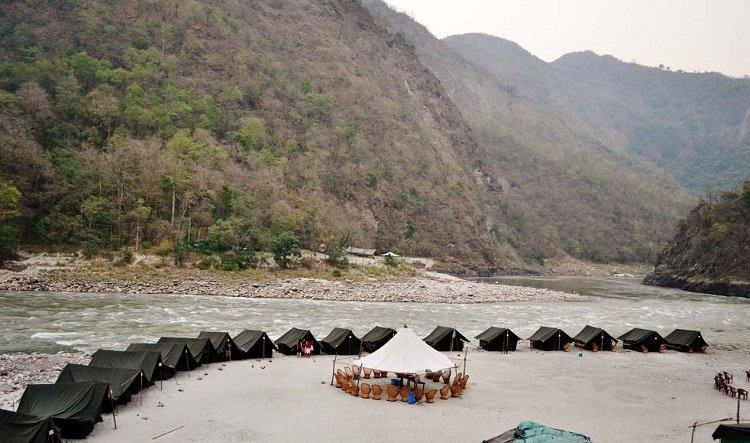 2. Spiti Valley
This valley is located in Himachal Pradesh. Do not think of the place as just snow and skiing. This is the land for campers too. The best time to visit the valley for camping is summer. During this season, you would see very less of snow and more to explore. Visit the place in May or June for a wonderful camping experience in the valley. Campers can also enjoy bicycle tours around the valley, if desired.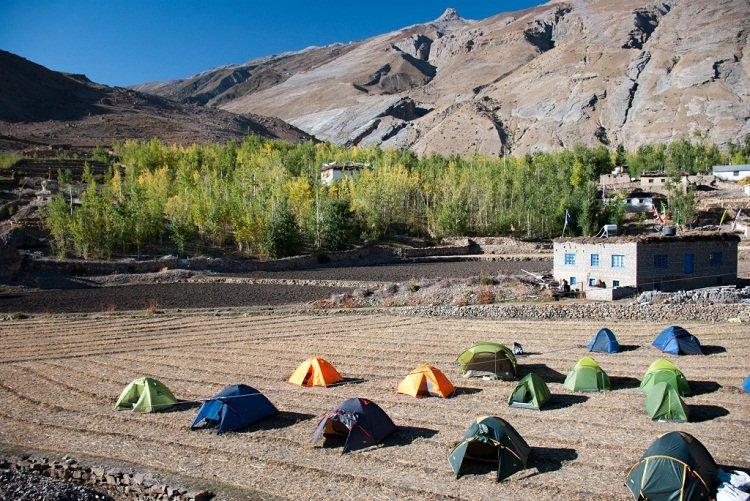 3. Jaisalmer
Jaisalmer is the desert area in Rajasthan. In the middle of the desert, you can find luxury tents and camps with all amenities. There are also 4W drives available to the camping ground. Some prefer an authentic camel ride to the camp. Some camps provide shopping spots and some cultural attractions. Do not worry about the heat; the camp would be luxurious and comfortable. Moonlight dinner in the desert is a very important romantic activity here.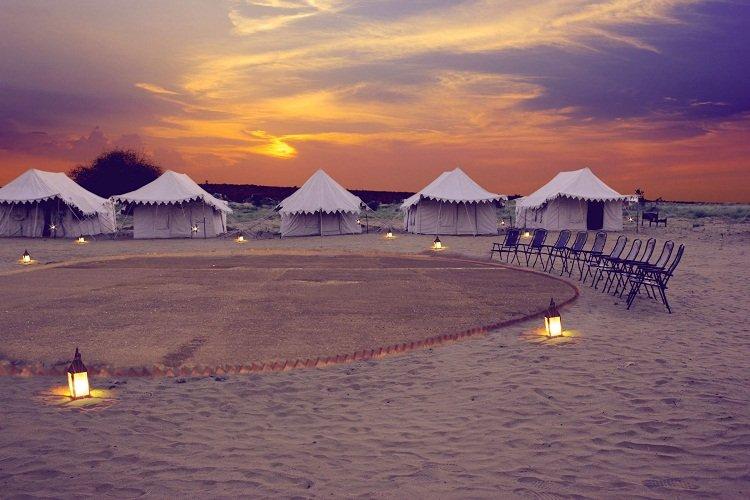 4. Chandertal Lake
This is a very beautiful lake located in Himachal Pradesh in Lahaul. It is close to Spiti Valley too. This lake is located 4300 meters above the sea level. This place is also called as lake of moon. If you visit during weekend, you can always find a few campers near the lake. You know the advantage and aesthetic value of camping near a lake. Apart from those reasons, this place has a pleasant climate and photo-inspiring sceneries.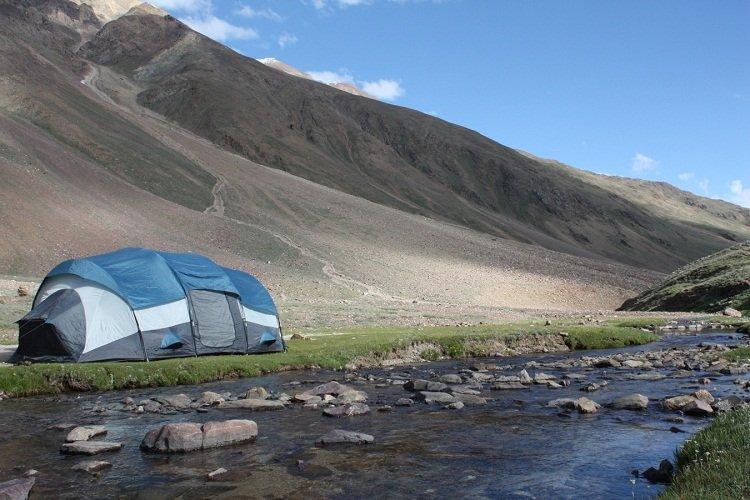 5. Manali
How can a very thriving tourist spot like Manali be apt for camping? Solang Nala is a side valley in Manali where you can find a few trekkers. It is a rough terrain and is famous among adventure lovers. You can always spot campers here. People like to camp in the valley and explore the regions around them. Some also take little trekking trips from their camping ground. You can find fields, plantations and other natural attractions here. You can also find camps-to-occupy here. The best time to visit SolangNala is January and February.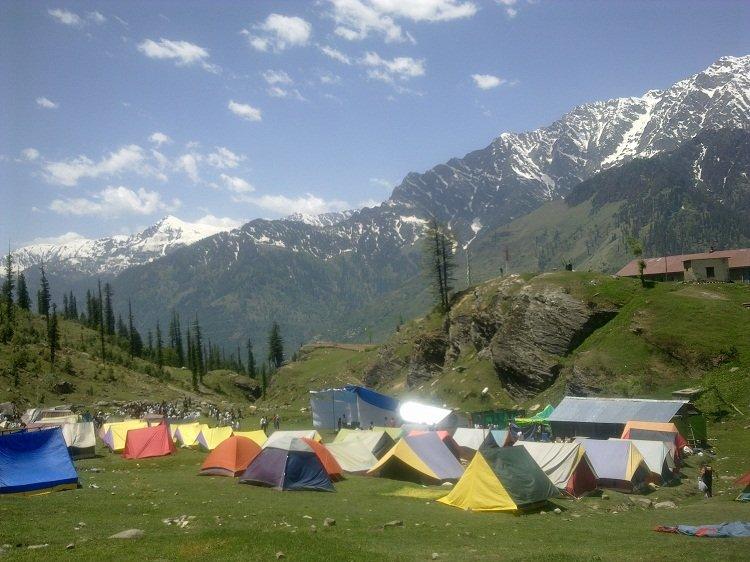 6. Mussoorie
Mussoorie is a famous tourist spot in Uttarakhand. This is an escape Narnia for those who want a chilled summer. It is also famous for a few shrines. You can find only a few campers here but the spot is unbeatable. You can find a lot of areas for exploration around your camping ground. A few tour operators provide camping packages for you to choose. On the other hand, you can also camp on you own. The best time from camping here is from March to June.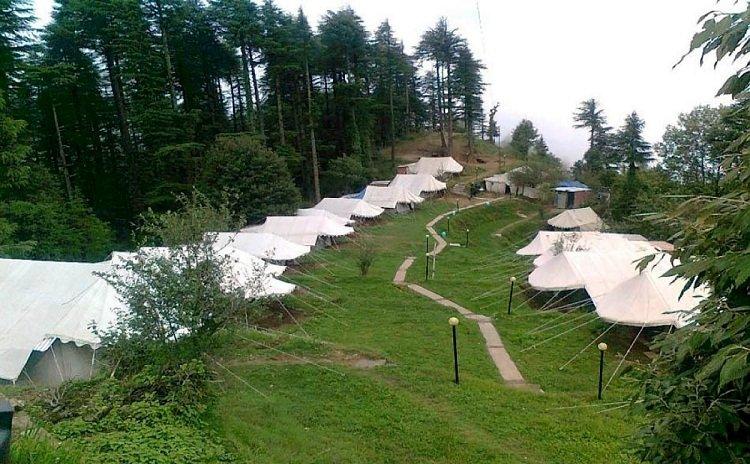 7. Pushkar
Pushkar is a small place in Rajasthan, which is famous for religious spots and camel fairs. Apart from these, this place is apt for camping. Many tourists prefer to camp and explore the place than staying in a hotel. Many camping grounds are available and you can also camp on your own. Pushkar is a small area and you need to camp for just two to three days to explore the whole area.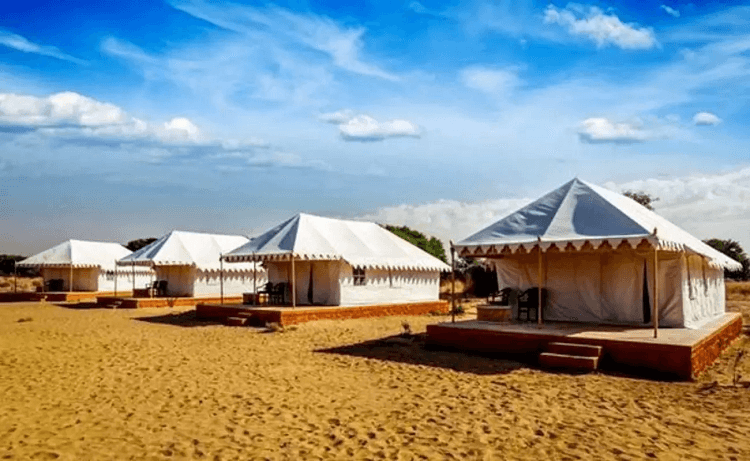 8. Sonamarg
Sonamarg is located in Jammu and Kashmir. The name literally means Meadow of Gold. The place always has a snowy background. The best part of camping here is the view. This place is also for avid campers due to mildly cold climate that makes things, a little challenging during night. Apart from this, the place has the best view, great places to explore around and exceptional culture. Near the camping ground, Sindh Sagar (river) flows throughout the year. Campers can move around in ponies.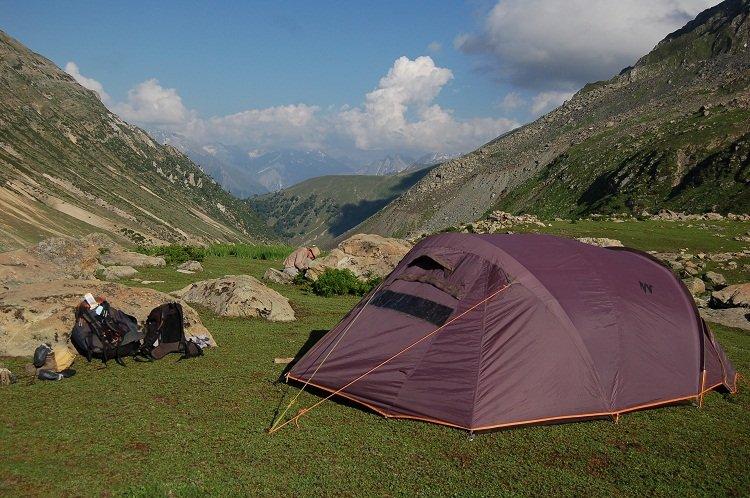 9. Kaudiyala
Kaudiyala is a small hidden gem in Uttaranchal. It is a forest-covered area where you can trek, explore the forest and also camp. The place is located at the base of Himalayas. Many visitor and pilgrim camps are available for you to choose. The place is located on the banks of holy River Ganges. Campers love to spend a few days in this dense forest area to be away from the hustle of normal life. This spot is best for moderate to extreme campers and you would be completely isolated from modern world for a few days.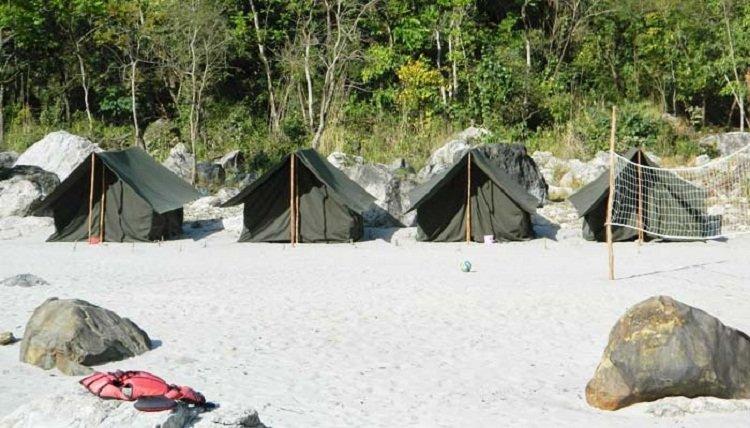 10. Anjuna
What about South India? If you want an international style camping in South India, Goa is the spot to hit. Anjuna beach is not just for shopping. The night lifestyle demands camping and a lot of people love to camp and party throughout the night. Many resorts provide camping facilities too. There are more than 30 beaches in Goa and you can camp on your own in any beach. You would have ample amount of nightlife and places to explore in Anjuna.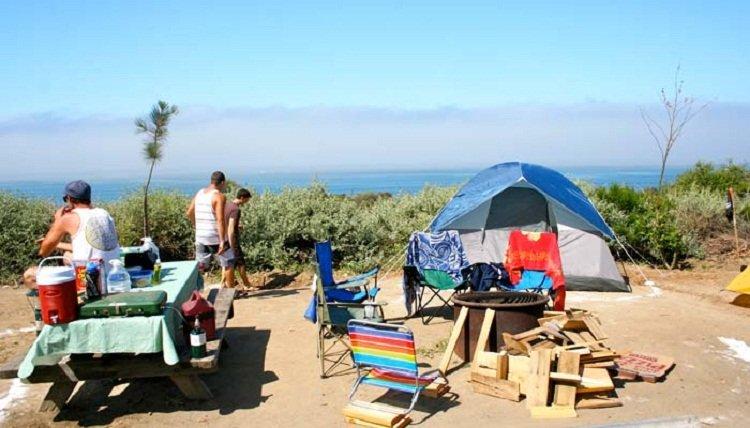 Are you ready to camp? Summer is the best time to camp in India. Summer starts by beginning of March and ends by beginning of June in India. So just pack your bags and get ready for a wonderful experience. Do not forget to bring a hiking stick when packing your bags, it is a great thing in terrain.
If you liked this article, you might enjoy my other articles about India.
What are your thoughts on camping in India? Please share in the comments below, on Twitter, Facebook , Instagram or Google+ .