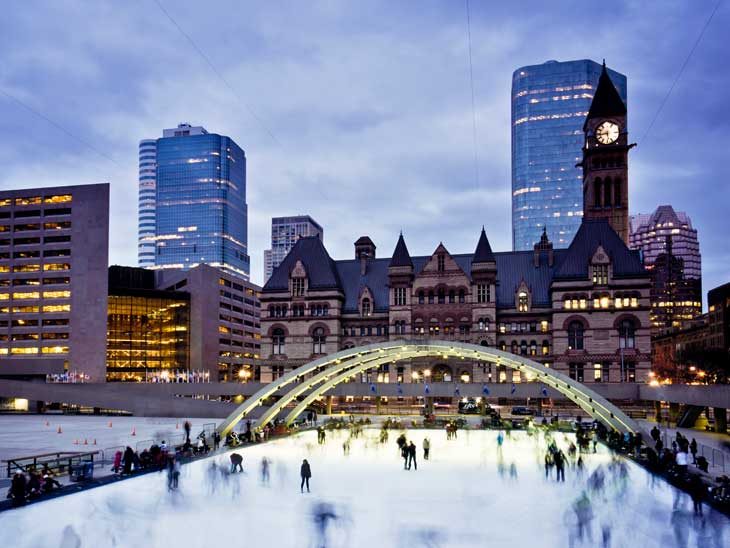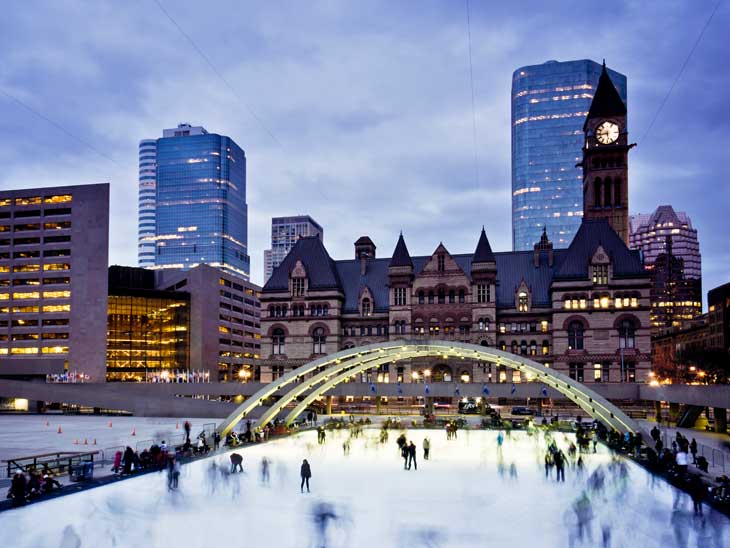 Top Tips For Your Trip To Toronto
Are you planning on jetting off to Toronto this year? This vibrant city is not one that can be missed out on as it really does have something for everyone. Of course, when you are travelling anywhere, it is a good idea to find out some tips before you go in order to make sure that you have the best possible holiday and that it goes off without a hitch.
In this article, we are going to give you some of our best top tips for travelling to Toronto this year. This will include everything from when the best time to go is to the visas that you might need for your big trip. Keep reading to find out more about this and make sure that you are ready to visit this Canadian city.
When to Go
If you aren't sure when the best time to fly to Toronto is then you will be happy to know that it is over the summer when most people tend to take their trips. We would suggest that you organise your flights to Toronto between May and early November if you want to get the best of the weather and be free to walk around this beautiful city. In the summer, it is generally warmer, and the city will be greener as a whole. In the winter, you will struggle to get around as there will be plenty of snow and very cold temperatures to deal with.
If you aren't sure about when the best time to go is, make sure to have a look at the general climate for Toronto and choose what is best for you.
Choose A Good Airline
If you are going to be flying into Toronto, then you will want to make sure that you have a comfortable journey. For this reason, our next tip is that you should try to choose a good airline that is going to help you get your trip off to the best possible start.




Porter Airlines is just one of the airlines that flies directly into Toronto and offers good value for money ticket prices. Make sure to have a look at your different options and always compare prices if you are going to be flying to Toronto. You should also make sure to book your tickets far enough in advance to make sure that you get a good price.
Check for Visas
Depending on where you are travelling from, you might find that you need to get your hands on a travel visa to get to Toronto this year. American citizens don't need to worry too much about this but if you are travelling from further afield then you might need to pick one up. It is a good idea to double check though if you are unsure if you will need a visa or not as it is better to be safe than sorry!
Of course, obtaining a visa is not as difficult as you might think – all you need to do is head online and find the relevant government site that can help you get your hands on one. Make sure that you have the right visa before you travel or you risk being turned away at the Toronto based airport when you get there.
Layout of The City
Once you get into Toronto, we imagine that you will want to explore what it has to offer. The good news is that Toronto is laid out in a kind of grid like many other cities around the world and this makes it easy enough to navigate. When you talk to a local in Toronto, you will find that they drop the word 'street' when they are giving you directions or telling you where something is located.

For example, you will find that you might hear about something be located on 'King' which would actually be on the map as 'King Street'. This is good to know as you don't want to end up getting lost and wasting time on your trip to this vibrant city.
Getting Around
In Toronto, you will notice that there are plenty of ways that you can get around. Most people use Uber to travel as this is a great way of getting a taxi to arrive at your feet without having to know where you are or where you are going. Of course, to use Uber, you'll need to have an account, the app and internet access so make sure to consider this.
In Toronto, riding bikes is also encouraged, and you can make use of the Toronto Bike Share scheme that they have in place. You can find these bikes around the city at docking stations and you can hire them to get to where you need to go. This can be great in the summer as you cycle around in the sun with your friends and family so make sure to consider it.
Seeing the Sights
Our final tip for those who are planning on visiting Toronto this year is to make sure that you get out and see the sights. There is plenty to do in this city including trips to the CN Tower, Toronto Zoo or the Ontario Science Centre and much more. For this, we suggest that you invest in a City Pass that will give you access to five of the best attractions in the city. This means that you won't have to worry about buying tickets and you'll even save yourself some cash along the way if you think ahead.
The great thing about this card is that you can use it for 9 consecutive days which is probably around the length of time that you will be in Toronto for your trip anyway! You can find out more information about this City Pass online so make sure to consider getting it when you get there. You should also make sure that you find out about what you want to do before you get there to ensure that you are able to find time to see all of the sites and get involved in the activities while you are there!
Conclusion
When you take a trip to Toronto and start exploring, you won't want to leave this beautiful city. There is so much to do for both adults and children depending on who you are planning on travelling with when you visit. The city is stunning year-round but the weather can change drastically and so you will want to make sure that you are planning your trip for the right time of the year that suits you.
Make sure that you have everything that you need for your big trip if you want everything to go smoothly such as your visas and having your flights booked well in advance. You should try to follow all of the advice that we have given you in this article and you should be able to have the best possible trip.
We are sure that you will enjoy Toronto and will be thinking about when you can book your next trip there before you even leave the city!
Please share your best tips for Toronto in the comments below, on Twitter, Facebook  or Instagram.