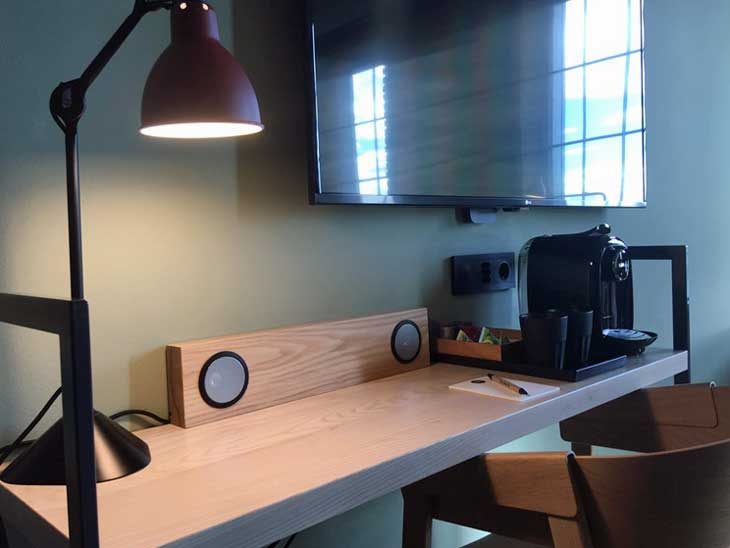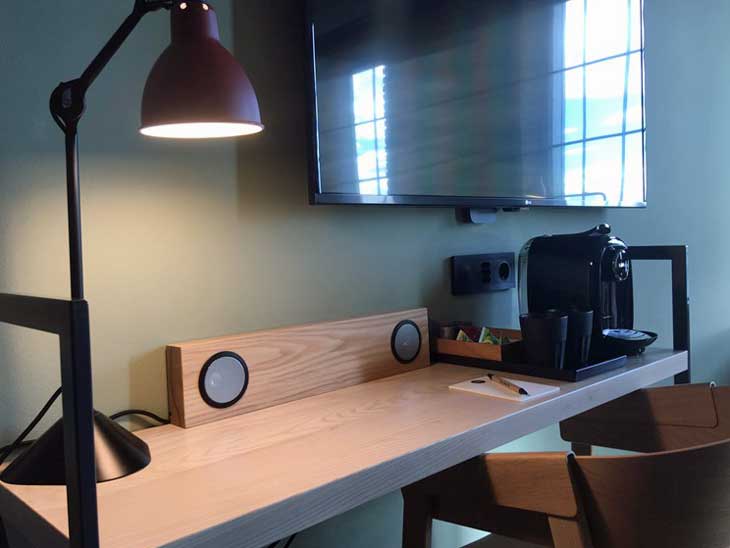 Use Technology as an Advantage as a Hotelier or Travel Agent!
How can I use technology to attract more guests and increase profit for my hotel or even travel agency? Read on and you will be on the right track! Music and video is becoming more and more important, even on a trip. The digital revolution has made TV, films and music extremely accessible and easy to get hold of. Today every traveller carries a smart phone where you can get anything and most travelers carry a tablet and a portable computer in addition. A couple of years ago the main question was "does the hotel have WiFi?", which has become a necessity, just as running water and electricity.
What Can Hoteliers Do to Attract More Guests?
We are used to a nice AV experience at home but I do feel that the experience on the road is less than perfect sometimes. As a hotelier you are constantly thinking of how you can enhance your guests stay and by doing so, stand out from the competition and create repeat guests. I might have the answer below.
Offer your guests a superior multimedia experience and you will convert many of your one-nighters to repeaters. Here are a few tips on what to do:
Provide a Stable Wi-Fi
The majority of multimedia, music and video, is consumed from streaming services nowadays and if they are lagging the guest will be frustrated. If your Wi-Fi is not up to speed, you should do something right away!
If you are charging for internet access, you might want to reconsider. Especially if your Wi-Fi is slow and lagging. Charging for Wi-Fi will make you look greedy. God forgive you if you are scrambling outside mobile phone connectivity as well, as one of the major hotel chains did during a convention. They made lots of money at that particular time but lost tons of future business. Remember, we established earlier that Wi-Fi is a necessity nowadays, and you are in it for long run, aren't you?
Forget cable, because the majority of guests are carrying phones, tablets or ULW computers with limited connectivity.
Provide a Sound System
Tech savvy guests are used to proper technical solutions, including good sound for music and movie watching. Make them happy by providing a sound system in the room. Sound docks for proprietary connectors are great, but those are changed every now and then. You don't want a guest to feel left out because he or she does not have the latest phone model. On the other hand, you don't want to look old-fashioned or cheap by only offering old docks. In other words, if you are engaging in the dock circus you are likely to lose either way. Docks are a hassle even with the proper connector because your Ipad will not fit in your Iphone dock and vice versa.
My recommendation is to consider a Bluetooth solution that will connect wirelessly to any device. The Winery Hotel in Stockholm has implemented a clever solution with built in Bluetooth speakers from, the Orlo Cab, from Swedish speaker designer and manufacturer Orlo. I have tested the speakers and the sound is impressive! Jan Söder at The Winery says "Our customers are interested in all aspects of quality, which is why we chose to integrate wireless speakers from Orlo". Some hoteliers might worry that guests will be able to disturb each other by cranking the volume on the built in speakers, but this is not the case at The Winery Hotel.
As a music lover, I think availability of a sound system should be a category and a search option on OTA channels. If an OTA implements this search option, you will get my business!
Provide Enough Power Outlets
Searching a hotel room to find enough power outlets is a pain. If you do not have enough power outlets today, make sure you find a solution. A simple power strip might not be the cleanest or overly designed solution but will do the job. Some hotels offer USB ports in the room or TV:s with USB ports. This is good, but they never replace a proper power outlet where you can charge anything.
Conclusion
It does not matter if the guests are travelling for business or pleasure, they will use the internet, play some music and watch TV in their room.
If You Are a Hotelier
No matter what size of property you are running, you will have to think of connectivity, power supply and Internet access for now and the future. The sooner you start, the better.
Once you have the technical amenities your guests love, a good idea could be to put your in-room tech stuff on the maintenance list so proper functionality is checked regularly, because you don't want to disappoint guests with non-functioning amenities.
Another good idea is to make sure all staff knows the equipment you have purchased for your hotel. There is nothing more disappointing and having good technical equipment in the room but no one knows how to operate it.
If You Are an OTA or Travel Agent
As a travel agent, you have to learn what kind of technical amenities your partner hotels are offering. If one of your best selling hotels does not offer this kind of tech amenities, you might want to have a chat with them to make sure they understand what customers expect. Knowing what the hotels you sell offer will empower you to serve your clients better and have an edge compared to your competitors. I bet your biggest competitor are OTA:s. If the OTA:s does not implement below suggestion, you will be able to close the deal quicker with this knowledge.
As an OTA, add the technical amenities to the categories on the home page. I am convinced that your conversion rate will increase.
What amenities and services are important when you travel? I would be delighted to hear from you via email, in the comments below, on Twitter, Facebook ,Instagram or Google+.