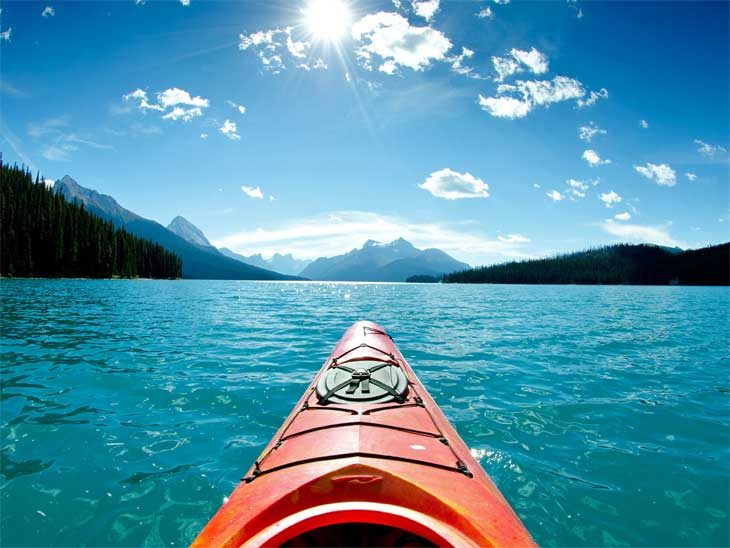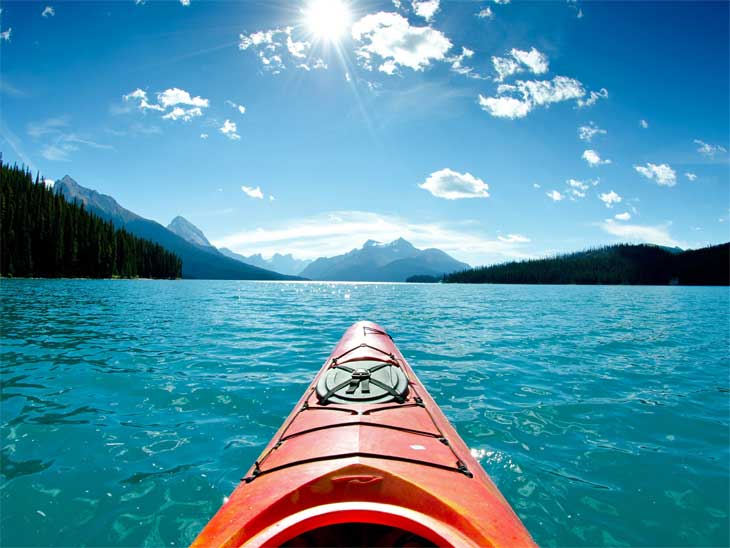 The 10 Best Kayaking Destinations in Canada
Ahh Canada the true north strong and free, filled with just about any terrain you can think of including tall mountains, calm lakes, endless trees as well as bustling oceans. Many people say the best way to see Canada is to drive through it, I say kayak through it instead!  Now don't get me wrong driving across Canada is a great way to see this beautiful country,as I've done it and seen some truly remarkable things. However, if you want to see a more wild natural side to canada I would suggest you kayak it.
Of course it would be very hard to kayak from one side of the country to the other with over two million lakes to choose from. So I'll recommend the Ten Best Kayaking Destinations to see this majestic country for all it is worth. Many of these destinations are also perfect for your surf kayaks.
1. Haida Gwaii, British Columbia
Haida Gwaii is always high on everyone's list in terms of the best kayaking destination, not just in Canada but often the world! Haida Gwaii is pretty much a giant string of islands off the Northern Coast of British Columbia that surrounded by Temperate Rainforest. They have kayaking packages for both experienced and inexperienced travellers alike that gives you a chance to see the island for all it's worth. Some good starting points to launch off of are Masset Inlet (near Port Clements and Masset) as well as Skidegate Inlet (near Queen Charlotte, Skidegate and Sandspit). These destinations are great for day trips for people of all experience levels. If you are looking for a challenge or are an experienced kayaker, the west coast islands may be what you are looking for.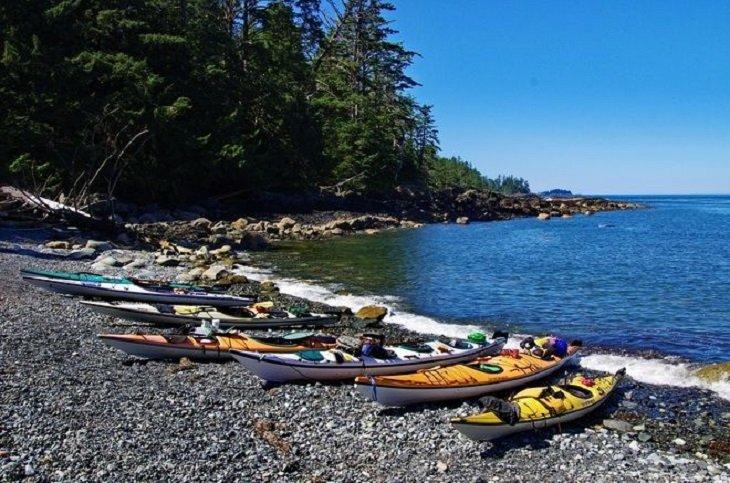 2. East Coast of Newfoundland
If you ever had the fantasy to have the chance to paddle with whales and icebergs Newfoundland is your destination! Just an hour south of St John's you can do single day or multi day tours the tour the wild coasts of Newfoundland. Your chances of seeing more wildlife increase when you go on multi day tours. To see Icebergs, the best time to see them usually in around the May to June range while the best time to see wildlife such as Whales and various Sea Birds is June to Early September (https://www.newfoundlandlabrador.com/things-to-do/iceberg-viewing). For great family run kayaking excursions, the exceptional Stan Cook has exactly what you need for anything from day kayaking excursions to multi day kayak excursions.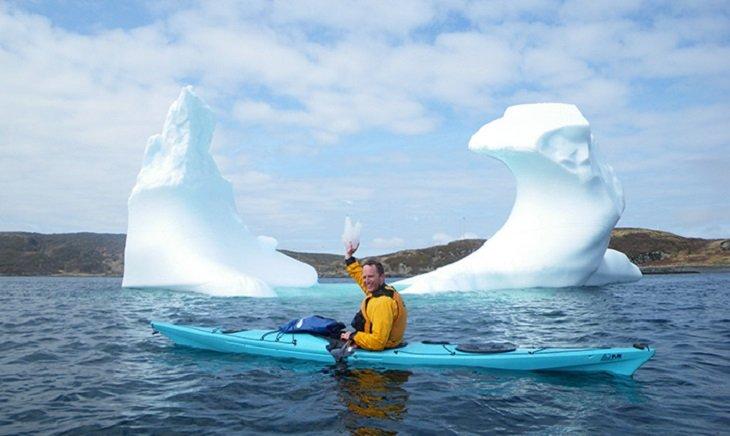 3. Vancouver, British Columbia




If you liked to be closer to the city but still want the element of being near trees and nature Vancouver and it's surrounding area is the place for you. Kayaking is one of the best ways to see the city of Vancouver as you can be paddling along False Creek to grab an ice cream to paddling the sandy beaches of English Bay that are surrounded by trees and hills. Stanley Park is also a great place to visit as it's similar to Central Park NY but along the water! A great starting point to to rent some kayaks at Creekside Kayak Rental or Ecomarine PaddleSport Centers located on Granville Island. I recommend the later as there is a fantastic market and local shops along Granville Island that you can explore after your kayak adventure.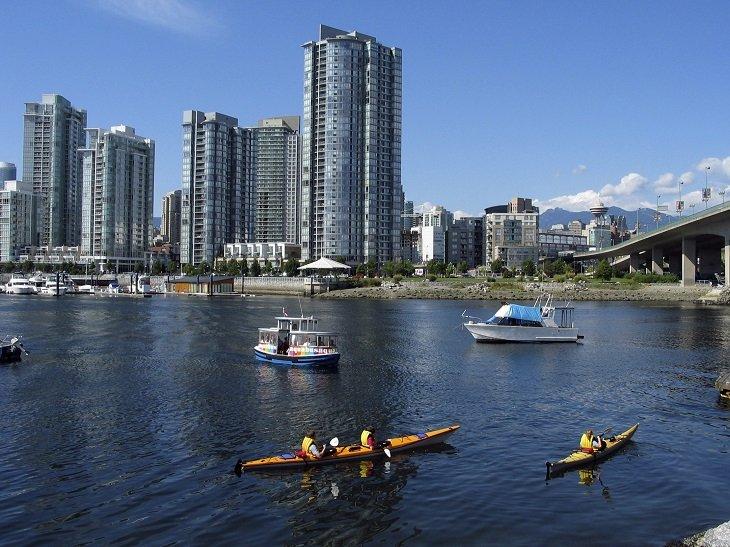 4. Algonquin Provincial Park, Ontario
Stated by Adam Van Koeverden (Four Time Canadian Olympic Medalist) as one of the best place in the world to kayak (http://www.macleans.ca/society/life/top-8-places-to-paddle-in-canada-by-adam-van-koeverden/) . Algonquin Provincial Park is Ontario's largest park which spans for over 7,653 km² with a lot of places to kayak and canoe. Some favorites include Canoe lake, Barron Canyon and Ragged Falls. While Algonquin is a lot more of a choose your own adventure style park there are still various different rentals that you can do at Bracebridge, Huntsville or Oxtongue lakes as well as Brent, Haliburton, Minden or Lake Opeongo.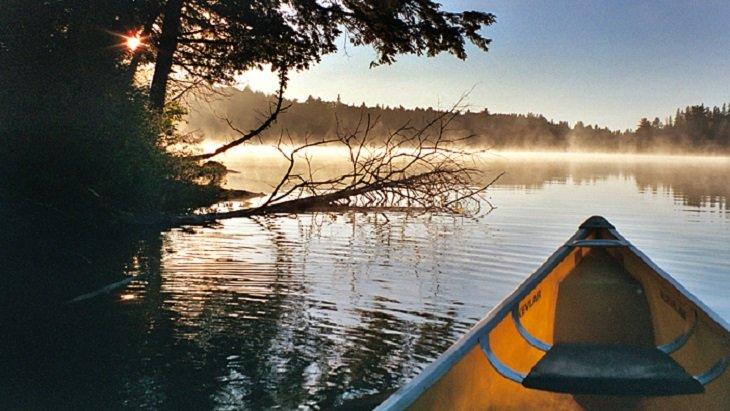 5. Churchill River, Manitoba
In Newfoundland you can paddle alongside whales but along the Mouth of the Churchill River at Hudson Bay you can paddle alongside Beluga Whales! It is a great place to also see Polar Bears, Seals as well as a variety of different kinds of whales. The Churchill River stretches all the way into Alberta so if you are not so stoked about being up north seeing whales there are still plenty of different spots you can explore along the river. Kayak Churchill and Sea North Tours are good starting points to make your paddling with Beluga's dream a reality.
6. Lac Manicouagan, Quebec
Known as one of the oldest Craters Lac Manicouagan is now a giant ring-shaped lake that is about 180 km in circumference. It smashed into earth more than 200 million years ago! Just don't forget to say a prayer to the dinosaurs as you pass through! As with Algonquin this is a route for more experienced paddlers who want to experience multi day trips. Don't underestimate this lake through as it presents similar behaviours as the ocean would.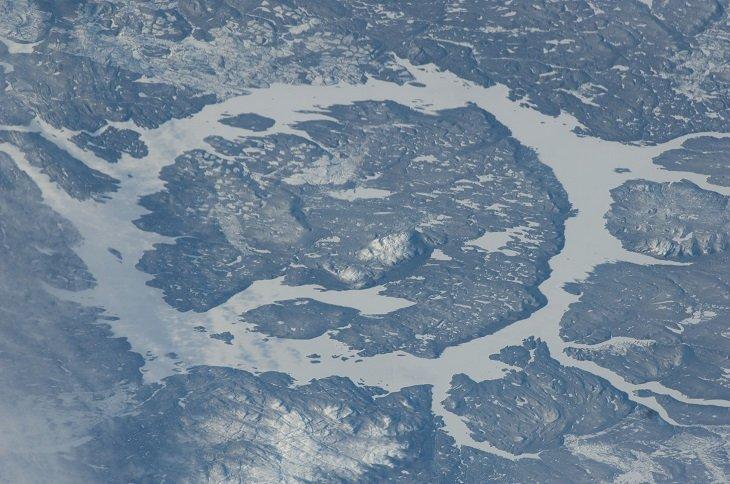 7. Athabasca River, Alberta
Stretching over 200 miles long through untouched wilderness, Athabasca River is a great location for the avid outdoorsman to have a paddle. Back in the day it used to be a sanctuary for gold miners and fur traders, there are many different Historical sites that you can visit to take a break from paddling. If you are a novice paddler you will want to start at Whitecourt to Athabasca, intermediate paddlers should use the Jasper to Whitecourt Route. Advanced Paddlers are directed to Fort Mcmurray to Fitzgerald route. https://paddlealberta.org/trips/.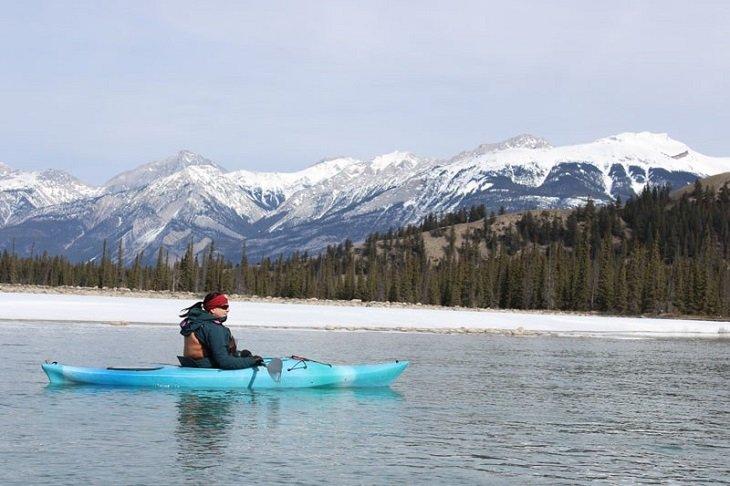 8. Bonaventure River, Quebec
Lasting over 80 miles in length Bonaventure river is home to pristine crystal clear water. In fact, it has some of the clearest water in North America! It is also home to salmon that make their way up the river each year to spawn. The Bonaventure River has canoeing and kayaking tours for the experienced and non-experienced paddler alike! A great starting point is Cime Adventures as you can rent anything from a single, double kayak, canoe or even a paddle board should you want to see the crystal-clear water from a different perspective!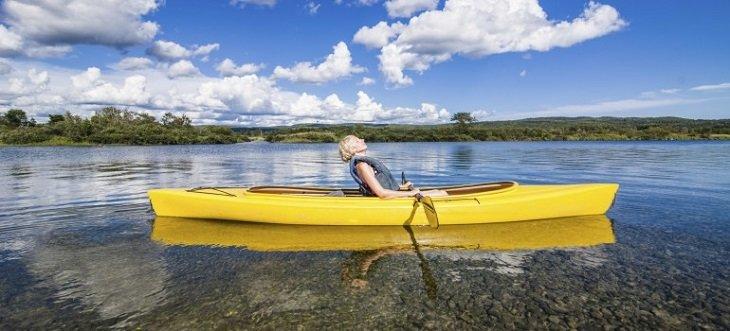 9. Penticton, British Columbia
Ever thought that wine and kayaking would be a great combination (I'm looking at you Ladies). Well Hoodoo Adventures offers just that! You simply paddle up the Okanagan Lake into Naramata tasting different types of local wines as you go! You can even add a fruit and cheese picnic to the mix! Hoodoo offers many different tours that incorporate Wine cheeses, brunches pubs and many other day and multi day expeditions to reward yourself after a nice sunny paddling adventure. The also have a skills courses to brush up on your kayaking skills for all levels.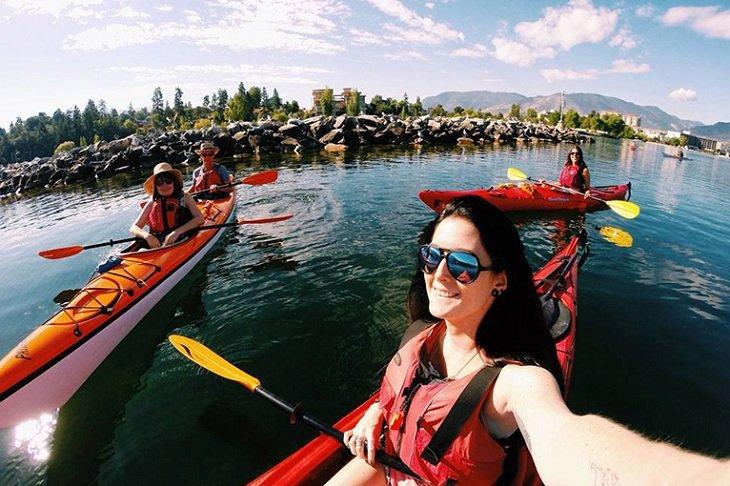 10. Harbour Passage, Prince Edward Island
On this tour provided by Outside Expedition, you can choose between a three-hour tour or a six hour seal watch tour that goes to the mouth of the Brudenell river. You will be taken to see a wide variety of terrain that ranges from sandy beaches to 30-foot sandstone cliffs. The three-hour tour can be done by paddlers of all skill levels while the six hour tour is for the more experienced paddler.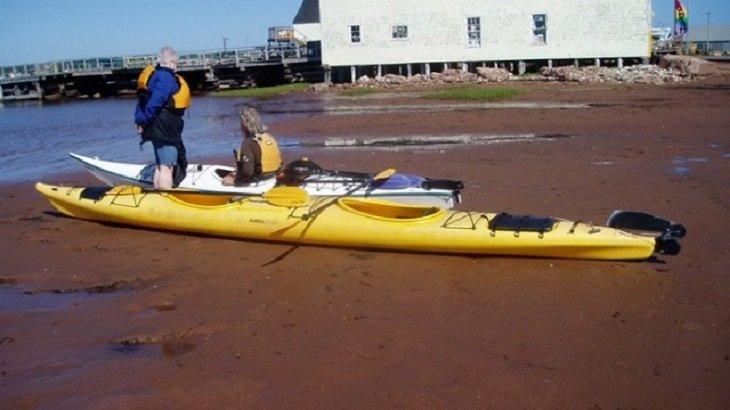 Canada is one of the most naturally beautiful countries in the world, why not immerse yourself into nature by exploring it by kayak! You never know what you are going to see!"
All of us at thinkingoftravel.com would love to hear your best kayaking destinations in Canda!! Please share in the comment section below or via email, on Twitter, Facebook , Instagram or Google+.