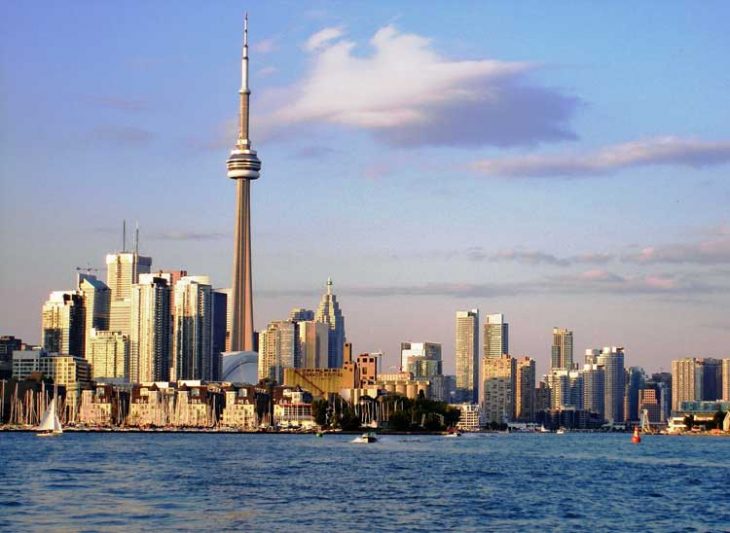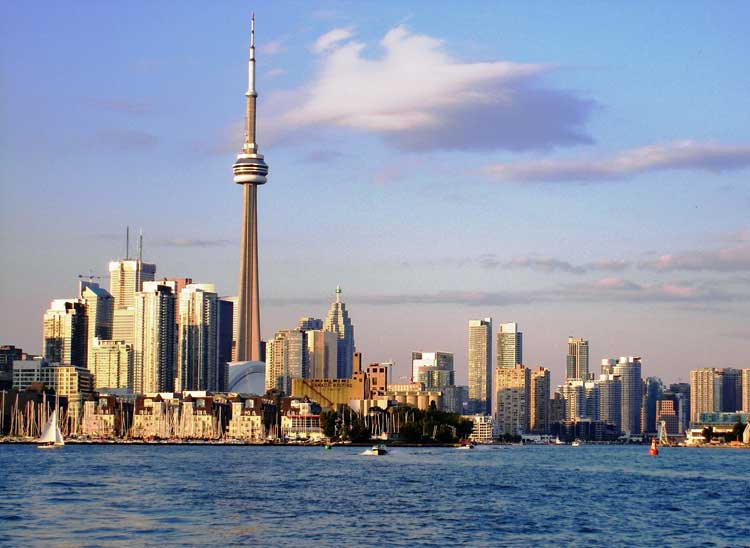 10 Reasons You Should Consider Visiting Toronto
Toronto is the 4th largest metro area in North America and the biggest in Canada. It is also known for its cosmopolitan atmosphere, safety, and diversity. The city keeps solidifying itself as a world class destination and attracts millions of travellers every year. Many people leave the city pleasantly surprised, not knowing that a metropolis of this magnitude was sitting right there in their backyard. Toronto is a one of a kind city, and perfect for anyone who wants to see something new without having to go all the way across the globe. Here are a few reasons why everyone should consider visiting Toronto at least once in their lives.
How Accessible it Is
Toronto is not only accessible for people from the country, but for Americans as well. Located right next to the US border a few hundred kilometers north of Michigan, Toronto is accessible to most people coming from the Midwest and northeast. Tons of flights to Toronto come in at any given time, and you can find great deals by booking a flight to Toronto through various regional and national airlines such as Porter.




The People
Torontonians are really something else, and you'll be taken aback by how warm and helpful they can be. The thing they say about nice Canadians is really not a myth, and you'll feel it the minute you come here.
The city is also very kid friendly, and most establishments, even the high-end ones, will welcome children with open arms. The city is also one of the safest of its size in the entire world, and you'll feel safe pretty much everywhere there. When in Rome however, remember to act like Romans and hold doors for people, practice your 'thank yous' and 'welcomes', and never, I say never, clog up the left lane in the escalators (you've been warned).
The Food
Any city as diverse as Toronto is bound to have fantastic food, and Toronto certainly doesn't disappoint. It seems like there's a new hidden gem at every corner and I don't think there's one type of food you can't get in the city.
Whether you crave Tibetan, Laotian, or Trinidadian food, you'll find it all in the city. A visit to Koreatown is a must for any-night dweller who wants to try something special. Don't forget to get a taste of poutine, the country's national dish, while you're in town – you won't regret it.
Great for Sports Lovers
Toronto loves its sports teams, and it is the only Canadian city with an NBA, MLB, and NHL team. And what's best is that most of these teams are world class (I'm looking at you Maple Leafs). If you attend any sports event, you're guaranteed a good time. Toronto fans come out for their teams, so you're sure to have a riot whether you go watch a Raptors, Blue Jays, or Maple Leafs game. Fans are also very civil here, so don't be afraid to wear your colours and represent.
Full of Green Spaces
While it may look like a concrete jungle from a distance, Toronto is full of green spaces and the city is truly dedicated to them. You'll find parks literally everywhere, and the streets are full of big leafy trees that look gorgeous in the summer and fall. The parks are also extremely safe and clean, and you could feel perfectly safe in most of them at any time of the day or night.
The Bustling Art Scene
People don't always think of Toronto when they think of art, but are usually surprised once they find out how vibrant and diverse the local art scene is. If you want to see one of the world's finest and well-preserved collections of Inuit art, head on to the Feheley Fine Arts museum. There's also Nuit Blanche, which is an all-night arts festival where the streets of the city are transformed into a live art gallery.
The Museums
The city is also full of museums of all kinds, making it a great place to visit with the family. If you're a hockey fan, you could get a chance to see some of the game's most precious artifacts and get a slice of history at the Hockey Hall of Fame. You could also check the Royal Ontario Museum (ROM) which holds some of the most interesting art exhibitions you'll see anywhere. The Bata Shoe Museum is another great idea if you're looking for something a little bit more off beat. The ROM also holds their Friday Night Lives event every year and leaves its doors open to visitors all through the night with special performances from DJs and artists.
The Shopping
If you ever need to get your shopping fix while in Toronto, know that the city is one of the top shopping destinations in North America and the prices there are actually reasonable. Head on to the Eaton Center if you want to get your shopping on. The massive mall has over 250 retailers and is one of the main attractions in the city.
Paradise for Film Lovers
Have you ever heard of Suits? Or are you a fan of Mean Girls? What about Hairspray or the latest Hulk movie? Did you know that all of these were shot in the city of Toronto? This will give you the chance to check iconic locations from some of your favourite shows and movies and make you feel like you're strolling through a movie studio while walking in the city.
The city also hosts the TIFF international film festival, which is slowly starting to rival Cannes in terms of importance in the industry. As a matter of fact, it is recognised as the second biggest film festival of its kind in the world. Every year, some of the world's biggest actors and directors flock to the city to showcase their latest work.
Another reason why every movie lover should visit Toronto is for the hundreds of outdoor movie showings you can check out all around the city. All you have to do is bring some snacks and a blanket and enjoy a great movie with your family. Make sure to check out the TIFF in the Park event that is held every year at David Pecaut Square. There is also a floating cinema that shows free movies next to Sugar Beach it you want a change of pace.
Toronto Islands
An island retreat in the middle of a 3 million inhabitant metropolis? You betcha. Toronto is also home to the Toronto islands, which is a small cluster of quiet little islands located just a short ferry ride from the city's core. The islands are surprisingly untouched and you'll really feel like you're in a totally different place. The atmosphere is serene, and a great way to get a break from the hustle and bustle of the city. It's also the best place to admire the city's skyline in all its splendor.
Toronto is truly a hidden gem, and if you haven't considered it already, you should definitely add it to your to-do list. This is the perfect destination if you want to still feel like home, but in a totally different universe all at the same time.
Please share your reasons to visit Toronto in the comments below, on Twitter, Facebook  or Instagram.