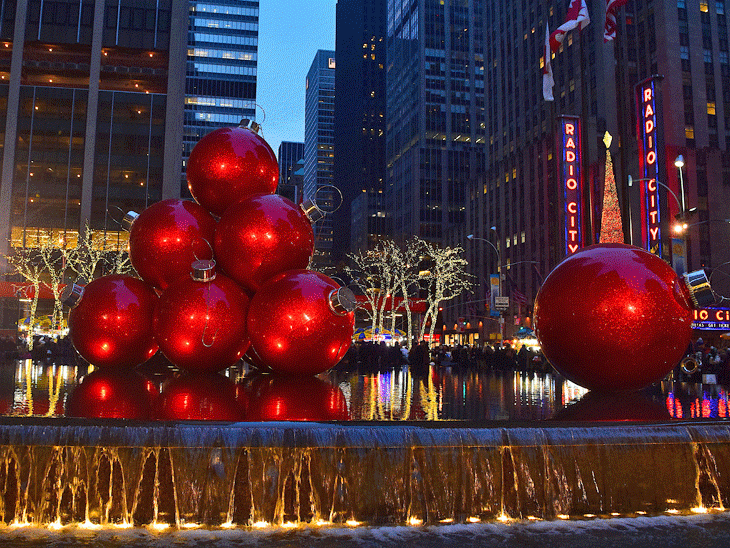 4 Great Cities to Celebrate Christmas
If you celebrate Christmas, you likely decorate your home at least to some degree to celebrate the season. In addition, you may also enjoy at least doing some traveling during the course of the Christmas season, or the winter holiday season more generally.
When it comes to travel during the winter holiday season, there are some cities the world over that go all out when it comes to Christmas decorating. You may want to consider a holiday trip to one or another of these cities. Venturing to one of these cities provides you a unique opportunity to celebrate the season.
In addition, visiting these cities will likely give you some great ideas for your own residential holiday decorating. You are also likely to be able to pick up some Christmas decorations to use at your home.
New York City, United States
When it comes to Christmas in North America, perhaps no destination is more identified with the season than is New York City. For generations, many movies and television shows that have Christmas, and even general holiday themes, are centered in New York City. The City that Never Sleep gets all decked out for the holiday and Christmas seasons.
At the heart of the Christmas season in New York City is Rockefeller Center. The mammoth Christmas tree on the Plaza, together with the skating rink, bespeak "Christmas!" for people of all ages.
Stores, restaurants, theatres, museums, and nearly every public space gets into the act when it comes to celebration and decorating for the season. This includes the iconic Radio City Music Hall's Christmas Spectacular, featuring the Rockettes and dozens of dancing Santas.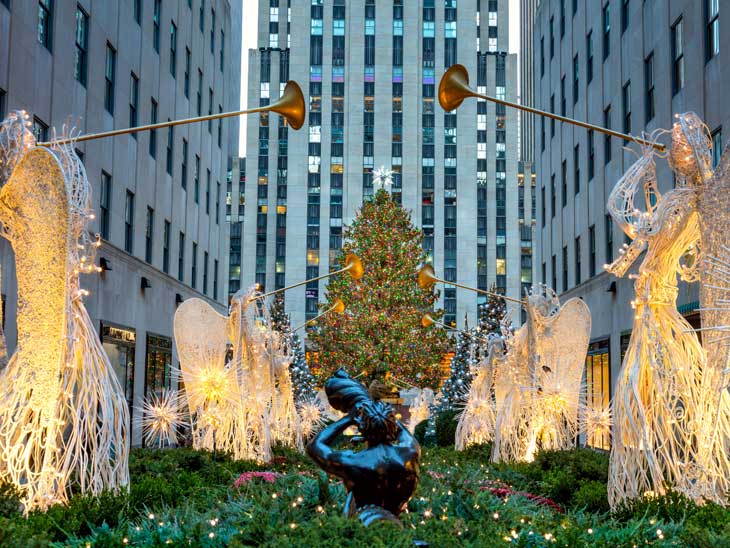 Reykjavik, Iceland
A visit to Reykjavik, beginning at the end of November, will bring you into contact with the Christmas spirit no matter where you look in the city. Reykjavik truly gets all decked out for Christmas. The celebration of the holiday begins with the lighting of the city's Christmas tree located at Austurvöllur square.
When strolling through the city, you not only will encounter festively decorated homes and businesses, but also a multitude of choruses. The "Holiday Lads" is a unique feature of Christmas in Reykjavik. The Holiday Lads are 13 Santas that appear in different locations in Reykjavik throughout the Christmas season. The Holiday Lads start appearing in the First Sunday of Advent.
Another seasonal treat is Christmas Village in Hafnarfjörður. In addition, a visitor to this historic city will also want to take in Reykjavik's main Christmas Market in Ingólfstorg Square.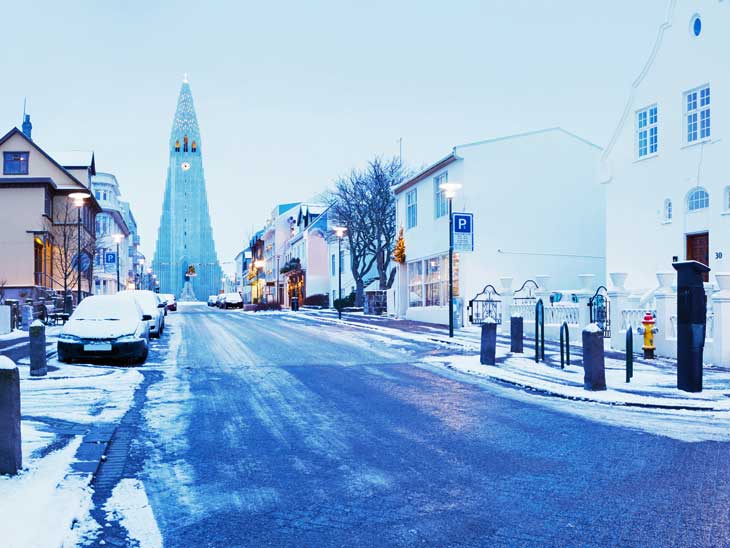 Nuremberg, Germany
Throughout the history the past 100 years, Nuremberg was known for a number of things. A couple major events associated with World War II are connected to this historic, ancient German city. However, more recently, Nuremberg has become something of a German Christmas town.




The historic buildings of the city are adorned with amazing holiday decorations. This lends a truly festive atmosphere to the city.
Approximately 2 million visitors descend on the magical Nuremberg Christmas Market each and every year. You can find everything Christmas at the Market, including traditional goods, from tasty mulled wine and gingerbread to handmade Christmas tree angels, ornaments and lovely jewelry. The Market is the perfect destination to purchase unique, lovely, and even whimsical Christmas decorations for your home.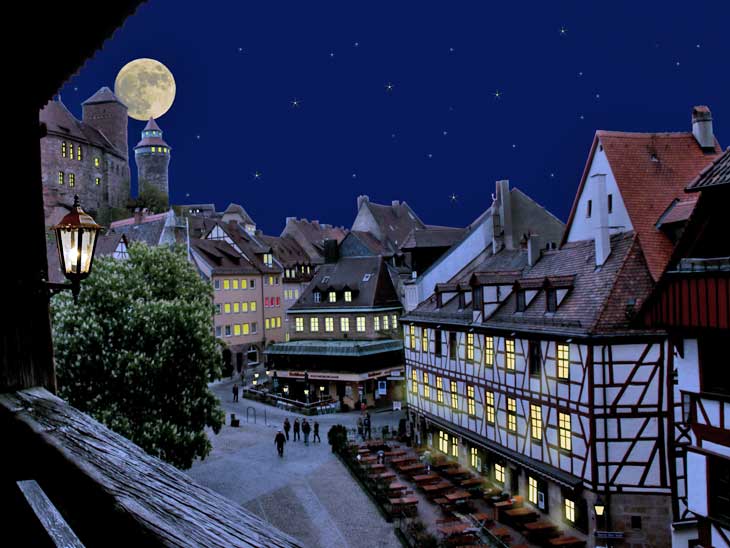 Taos, New Mexico, United States
Well known as an artists' community, Taos is becoming a prime destination for the Christmas season in the United States. Native American and Latino influences combine to create a truly unique celebratory presentation when it comes to Christmas in Taos.
The center of the incomparable Taos Christmas celebration are the shops, galleries, studios, and museums of Ledoux Street. The celebrations at the venues along this street include food and drink as well as festive bonfire.
The iconic celebration in Taos includes Las Posadas, a candlelight processional at Ranchos de Taos Plaza, as well as a performance of Los Pastores, a Spanish morality play. These are all a part of the Latino heritage of the city.
The galleries and shops of the city provide great locations for gift buying. In addition, they are tremendous sources for items to decorate your own home for the Christmas season. There are beautiful options in a wide range of prices.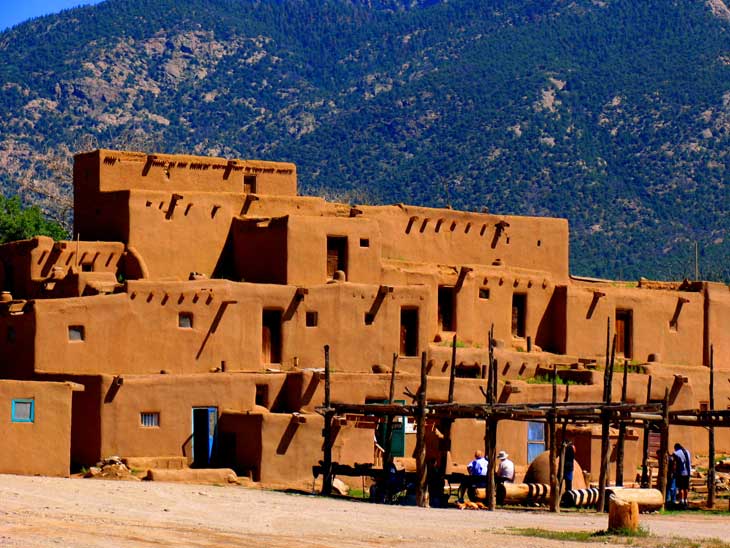 Plan Ahead
Because of the popularity of these cities during the Christmas season, you must start planning your trip to one or another of these destinations early on. Indeed, you need to consider seriously booking a hotel as well as travel arrangements upwards to six months before your planned travel day.
About the Author
Jessica Kane is a writer for Silver Superstore, home of the internet's silver Christmas ornaments.