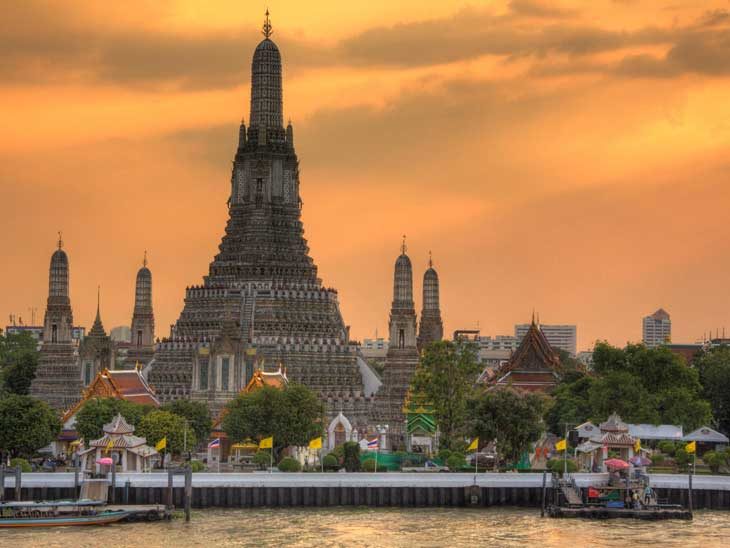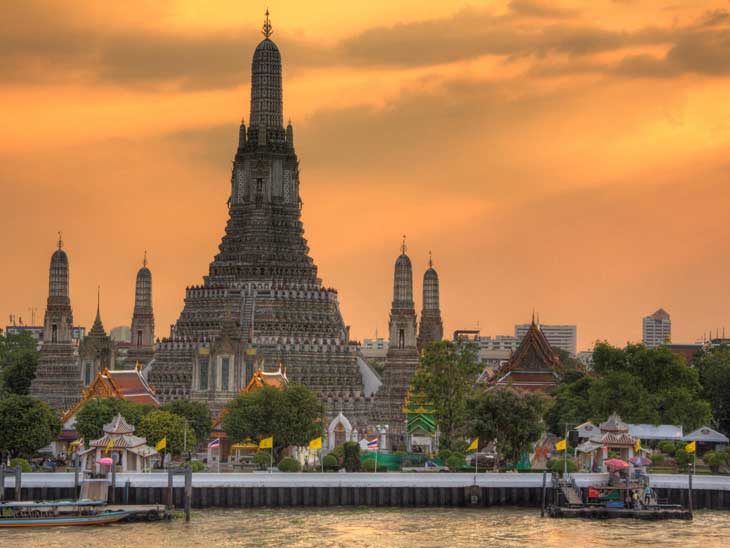 Guest Post: 7 Amazing Facts You Need to Know Before Visiting Thailand
There are lots of beautiful countries in Southeast Asia, and Thailand is one of them. Tourists keep coming back to enjoy each and every breath-taking spots in the place further. Also called as the "Land of Smiles", you'll prove this name true once you've set foot in Thailand — you'll be greeted with warm smiles and big hearts.
When you are backpacking and are travelling abroad, you need to abide by that country's social customs and rules. You wouldn't want to get that judging stares and awkward feelings during your stay, right? Read on and be informed of some tips before you start packing up for your next Thailand trip!
1.    Follow their polite customs
You can start off with keeping in mind to follow their traditional greeting: the 'Wai'. It is done by putting your hands together and doing a slight bow. It is just a small act, but it can go a long way to show respect for Thailand's culture. You should also learn common Thai phrases. When going inside houses or temples, always remember to take your shoes off. Also, make sure not to touch anybody's head. Never point your feet at anyone since they consider it as the dirtiest body part.
2.    Long pants, Shirts with sleeves, ear plugs
As Thailand is a tropical country, you can expect the weather to be hot most of the time. Although you'll prefer wearing clothes that may help ease the hotness of the weather, remember to bring conservative clothes because when visiting temples and the like, you have to cover up your knees and shoulders. To get a good night's sleep, you should use ear plugs as night time in Thailand can still be very noisy.
3.    Always bring a copy of your passport
It is actually a law in Thailand; you can get arrested if an officer stops you and you can't show your passport, whether it's the original one or a copy. But for safety purposes, just carry around a copy of your passport so you won't have problems in case you lose it along the way.
4.    Don't go ALL THE WAY with food
While it's fun and exciting to try new foods, you should at least get accustomed to Thai cuisine first before you experiment with dishes. You should know if your body can handle Thai foods, and if you can, then go, but if your body can't, then know your limits, especially with their spicy foods. You might end up going back and forth to the toilet if you can't handle it well but still insist on eating a lot.
5.    "Venice of the East."
This is in Bangkok because lots of buildings have been built on stilts situated just above rivers. Most of the canals in the city were just filled in and are now the streets that can be seen and used today. You'll realise that Bangkok living entails stepping on streets which could be just water from before.
6.    Pro-gambling Day
Gambling is banned in Thailand, but there are certain days when it is allowed. When that day comes, have fun and hit those horse tracks and have a dose of yelling, debauchery, and drunk people!
7.    Look before you leap
When in Thailand, look around, especially when crossing the streets. Pedestrian crossings should be used at all times, but you also have to know that they are 100% safe as Thai people are not that disciplined regarding driving. Use overpasses when you see one.
You know how they say, 'experience is the best teacher'. This also goes for travelling, as it can let you experience firsthand what it feels like, how it looks like, and you'll get to know more about Thai culture. After knowing some of the tips above, you can start packing and set foot in Thailand, and you'll have a great time.
About the Author
Joel Cordle is a person who is living in Bangkok and loves travelling. His travelling experience has made him expert in gaining knowledge about travelling tips. He enjoys sharing his travel experience with others so loves writing travel blogs. The best place he visited is Thailand which has become his favourite destination.
You are welcome to check out my articles on Thailand if you want to know more about "The Land of Smiles". I am looking forward to your tips via email, in the comments below, on Twitter, Facebook ,Instagram or Google+.