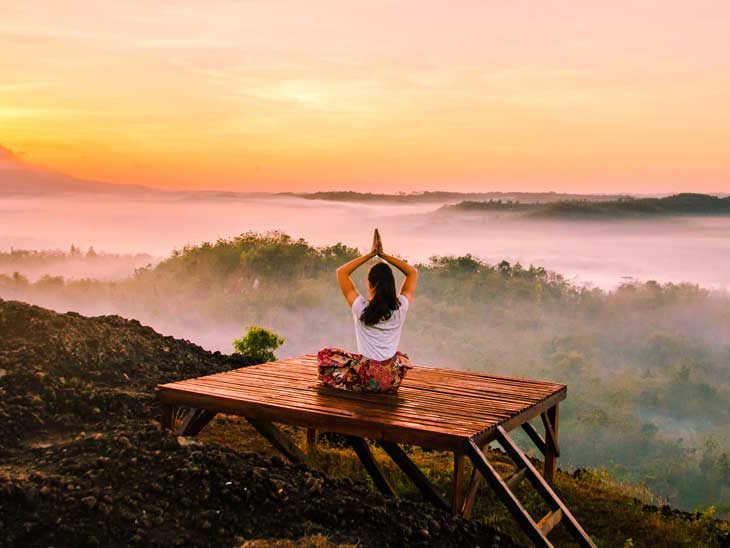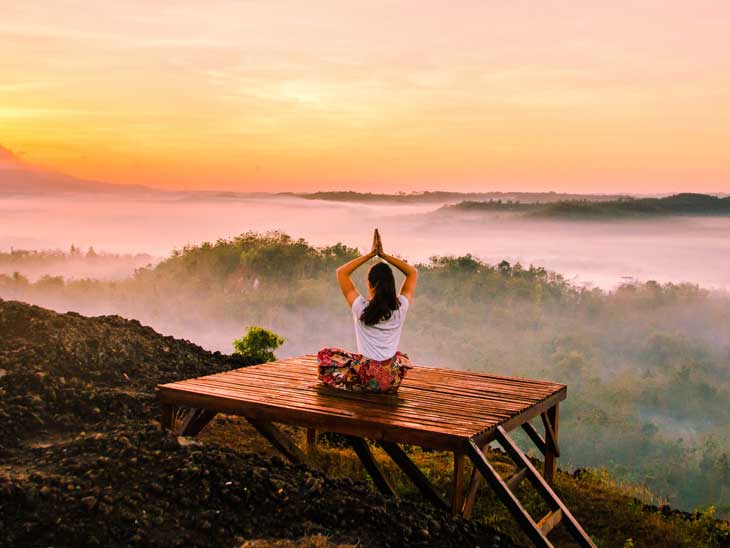 7 Ways to Keep Up Yoga Even When Traveling
It's easier than you think to keep up with yoga practice even when traveling. Although traveling can shake up your yoga schedule, it should not come as a reason to stop. You can still squeeze in some yoga classes in your travel plan to ensure your body and mind continues to get the benefits of yoga. If you are planning your next journey, here are 7 ways in which you can incorporate yoga into your travel.
Practice while you fly
You don't need to do complicated poses to benefit from yoga. Even some meditation would go a long way to help you achieve your goals. While on your plane seat, you can bring your feet together to form a pigeon pose. This is a pose that stretches your hips and will be a good idea to get rid of the fatigue that builds up from sitting for many hours while traveling. The meditation will also be a good therapy to your brain and will shield you against psychological disorders that are caused by stress.




Pack a yoga mat
Once you arrive at your destination, you should not just stay in your room and miss out on an opportunity to practice yoga. You need a mat that will allow you to practice yoga while in your hotel room, or at the beach. While packing, remember to include your yoga mat in the list of items to carry.
Check out local teachers
You may also find local teachers who will assist you and offer you an opportunity to join yoga classes. Someone traveling to Thailand could search online for the best yoga in Chiang Mai to prepare and book space. Local classes will give you more confidence because you will join other people who also love the practice. Make sure to make online inquiries to different schools in the area you are traveling to so as to know which would be suitable for you. Also practicing in a different destination could give you new ideas since the local classes might have a different program that is better.
Look for practice spaces at the airport
Different airports across the world have special yoga spaces where you can practice. Before you depart, ask if these services are available to keep up with your yoga practice. If your flight is moving in the evening, you can join classes between morning hours to ensure before departure you will have benefitted from yoga practice. You could do it again after you arrive at your next airport, but while doing long trips you may not have the energy, so this could only be suitable for short journeys.
Use a yoga meditation app
While on the go and you cannot access a yoga class, it might turn out challenging to self-motivate in yoga practice. On your smartphone, you can install a yoga app that will guide you to practice while moving. Most apps offer different kinds of yoga and you will find varying difficulty levels that are suitable for you depending on your situation. You can also find local yoga classes using the OM Finder app, which locates nearby classes using your current location, and it is available in 63 countries.
Book a yoga-friendly hotel
There are hotels that are friendly to people who practice yoga that you can book while traveling. A few of these hotels offer free yoga classes as part of their service to guests, so while looking for a place to stay, you should consider hotels that offer this option. You can use AirBnb to locate hotels that include yoga classes as part of services to guests.
Practice before long flights
Long flights can inconvenience your schedule, so the most suitable thing would be to do yoga practice a day before the flight. This will ensure you will not skip your weekly plan for yoga practice. While on a long flight, you will be subjected to fatigue and it would not be possible to do yoga after the flight.
Yoga is among the most preferred solutions for pacifying the mind with the body. It has become a way to battle stress and psychological disorders, and you can practice yoga anywhere. Don't stop doing your yoga practice simply because you are traveling. This is the most opportune moment to enjoy the benefits of yoga, so consider the tips shared here to keep up with your practice while traveling.
OK, now you know what to do. Find out what to pack on your next yoga-trip.
What are your thoughts on yoga and travel? Please share in the comment section below or via email, on Twitter, Facebook , Instagram or Google+.