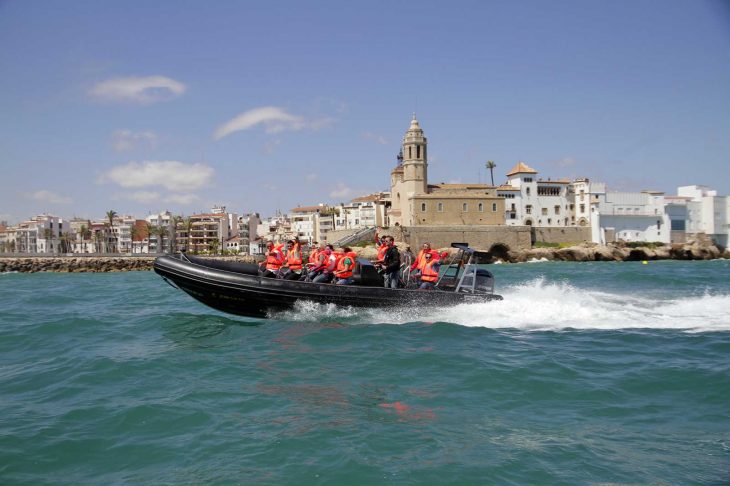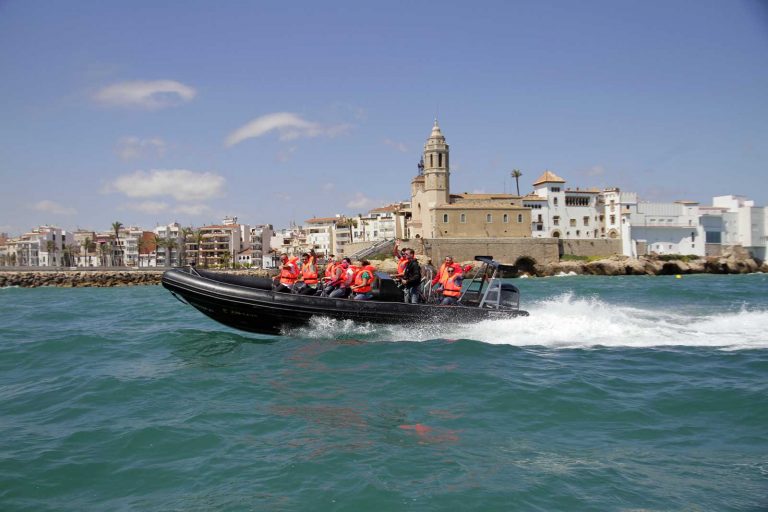 Want Adventures and Activities in Sitges or Barcelona? – You got it!
You have decided to have next conference in beautiful Barcelona or Sitges but have no idea of how to keep your guests happy with meaningful activities? Adventures.es offers soft adventures and teambuilding for groups between 10 – 3000 people and will take your conference to another level.
Background.
Adventures.es is partly owned by Special Sports School in Mölle, Sweden who has done this type of corporate activities since 1986, being one of the leading activity companies in southern Sweden. Special Sport School has handled activities for more than 2700 people during a day, lectured for Swedish Paratroopers and The Swedish Air Force to mention a few of their assignments. In other words: you are in good, professional hands. Remember, staff is one of your biggest assets and you want to make sure they are both safe and happy at all times!
What Activities Can We Do in Barcelona or Sitges?
Adventures.es will be happy to tailor the perfect activity for you and your staff. Joachim Persson of Adventures.es says "we want to provide the best experience for each and every customer, which is why we listen and offers a customized experience. The activities on offer are suggestions and can be customized in detail for your needs."
This mind-set is a win-win if you ask me, because as a customer you will get a partner who are looking forward to serve you the best by designing a customized program for you, just not another day at the office. You get my thinking here, don't you?
Below you will find possibilities to choose from, but not limited to.
RIB Safari.
RIB is short for "Rigid Inflatable Boat" and was invented in the end of the 1960´s in United Kingdom. This type of boat is blazing fast and commonly used by Rescue Teams and other naval professionals where speed is crucial. RIBs cruise around 90 km/h!
A RIB Safari is scenic when cruising at low speeds outside the national park and adrenaline filled when running at full speed. You are likely to see smiling colleagues getting off those boats! The RIB safaris can start from Barcelona harbour or Sitges, where Sitges is recommended due to having a more vivid and interesting coastline than Barcelona. This is the reason the RIBs are moored in Sitges harbour.
Adventures.es owns and operates 3 ribs in Sitges with a capacity of 36 guests in total. If your group is bigger than 36 people you can always do a combination of activities.
Check out this Wikipedia article about RIBs if you want to learn more about this type of vessel.
GPS Mission.
This is one of the most popular adventures because almost everyone can participate. You can either do the mission in the nature reserve or in urban areas. The mission is to navigate around the area with a GPS, locate and find stations where fun challenges has to be solved. If your colleagues are competitive this can easily turn into an adrenaline filled activity too.
Adventure Tours in the Garraf Natural Park.
The history and scenery in Garraf Natural Park is breath-taking and well worth a visit. You will see and explore dolines (canyons), potholes, gorges and limestone pavements where a large number of plants and animals reside.
Teambuilding.
With 20 tried and tested team building activities ranging from light-hearted exercises to very business-oriented you will find the perfect activity for your group. Can be a part of the conference itself or as a stand-alone activity. Everything delivered with a smile!
Want Another Activity in Sitges or Barcelona?
Contact the team at adventures.es. They are professional and will give you a suggestion.
I am working hard to convince my boss to put next conference in Barcelona area so I can experience the activities by adventures.es. If you have any great tips on how to convince a boss or on other activities or adventures  in Barcelona, please let me know  via email, in the comments below, on Twitter, Facebook or Google+.