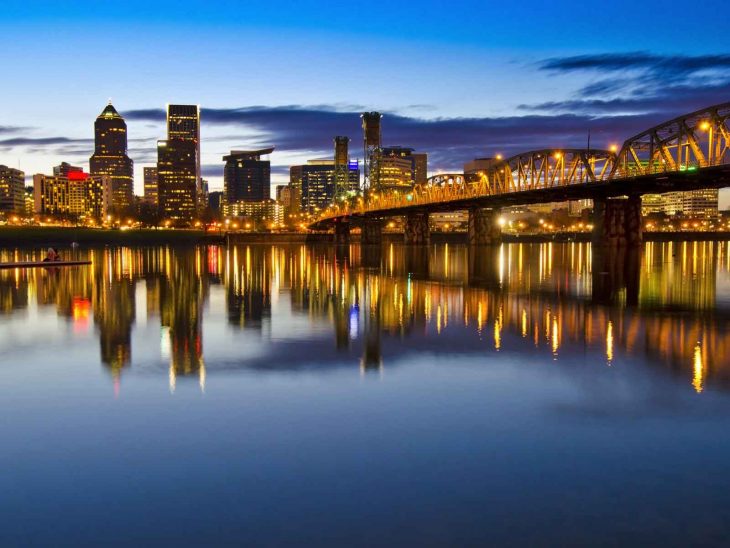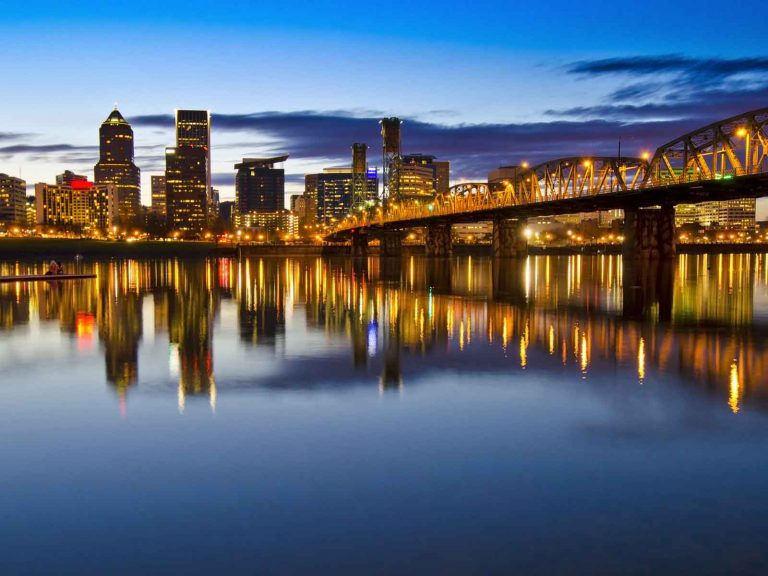 Tips For Visiting Portland, Oregon, For the First Time.
Portland is the home of the TV-series "Backstrom" and also known as the "City of Roses", but the city of lavender would perhaps be a more apt image of this city that welcomes diversity and natural beauty. Whether you're a vegan, or just pretending to be a hipster, this city is welcoming to the artsy craftsy type, and there's plenty to see and do here. Portland has a central downtown transit system that's actually free to ride, but once you enter the outskirts you'll have to pay a couple of dollars. It's one of the most affordable transit systems in the US.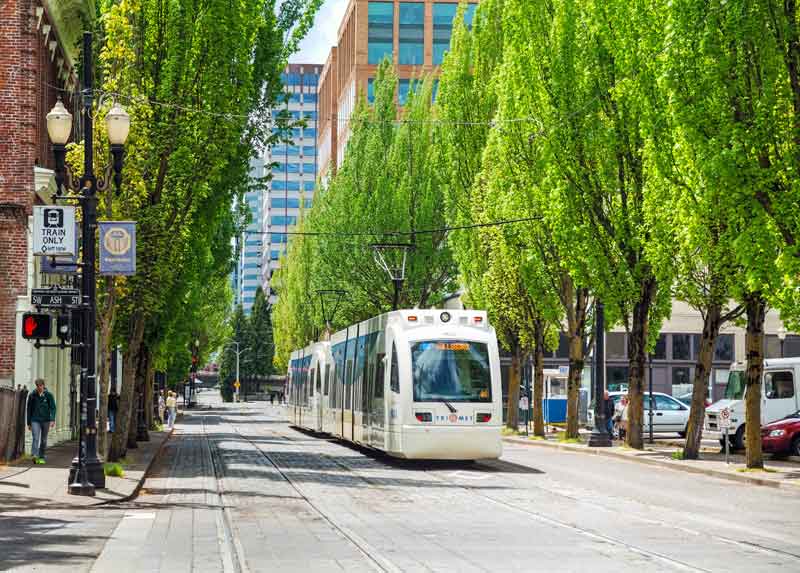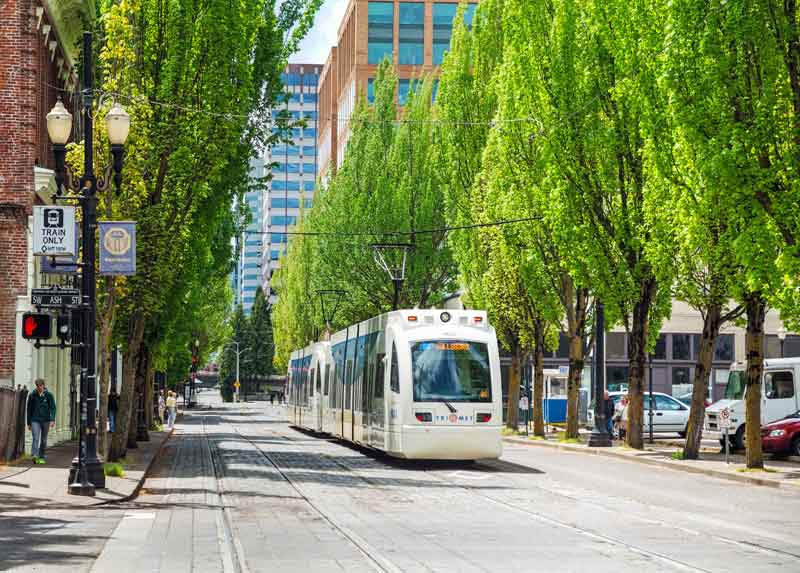 Downtown Portland.
Portland University compromises much of downtown Portland itself. Visitors may be expecting a large building planted in the middle of the city, but in fact, Portland University is made up of several buildings over several blocks, as well as other notable schools such as National College of Natural Medicine, and Portland Community College. Students live, work, eat, play, and go to school all within walking distance. Of course you don't have to go to university to be able to live in one of the apartments nearby, but the chance to further one's education is certainly forefront in many residents' minds.
If you enjoy reading, Powell's Books is an essential stop for tourists. It's one of the largest bookstores in North America. This bookstore takes up one entire city block, and contains over 1.5 million books inside. The store seems to interconnected with a mish mash of buildings that were acquired over time. The store claims that over 3500 sections are inside, so plan on spending at least a few hours to browse through the books and literature. There's even a map you can pick up at the main counter, so you don't get lost!




Diversity in Portland.
If you're wanting to see diversity in Portland, the Lan Su Chinese Garden will make you feel like you stepped through the doors into ancient China. Here you'll enjoy meandering through an authentic Chinese garden. There are bridges, walkways, paving, and pavilions that offer some great photo opportunities. These paths lead to a serene lake full of water lilies. The Lan Su Garden got some advice from Portland's sister city Suzhou in China. Artisans from China visited Portland to design the garden, and build it. They certainly did a great job! If you're around in February, you'll want to visit the Chinese New Year Celebrations, or take in a Chinese concert featuring ancient Chinese musical instruments.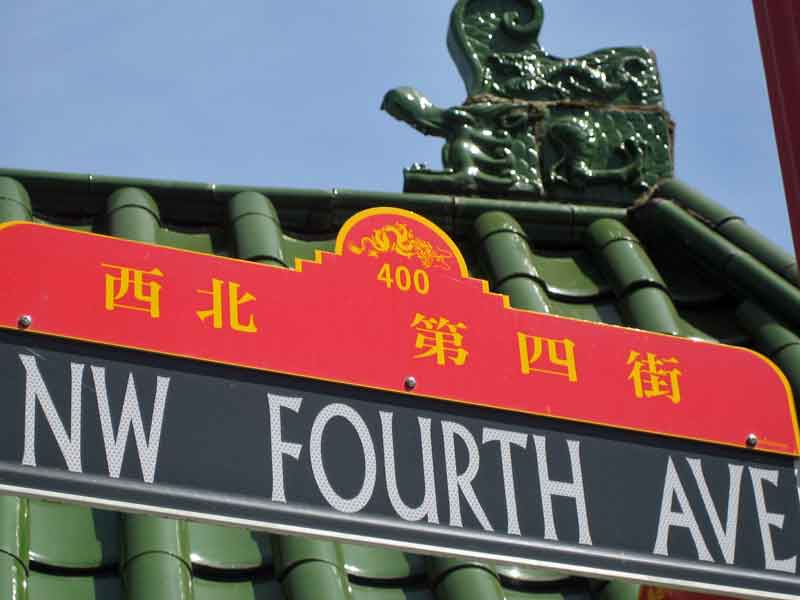 Recreational Activities in Portland.
Washington Park is the place to visit to enjoy outdoor recreational activities, including visiting the zoo. If you enjoy seeing animals from around the world, the Portland Zoo is home to many different species from around the world. Their natural settings are recreated in habitats here. A popular program is the elephant breeding program, to encourage these nearly-extinct species to procreate. Here you'll find over 200 different types of animals, birds, fish, reptiles, and mammals in the park. Be sure to visit more than once, as each time you may spot different animals hiding in their natural habitats. The Zoo also hosts special programs for school aged children during the year.
It's often raining in Portland, so if you wish for indoor activities, the Pittock Mansion is over 46 acres of grounds, and you're not only able to stroll around to have a walk, but to also explore the rooms inside. This mansion is over 100 years old, built in 1914 for Henry and Georgiana Pittock. If you think our politicians are something, the Pittocks managed to convince the City of Portland to pay for a water main to their new home, despite it not being on official city property back then. They even got a councilman fired. That stuff doesn't happen nowadays…. ? It's not like they couldn't afford it either, they were rich publishing tycoons.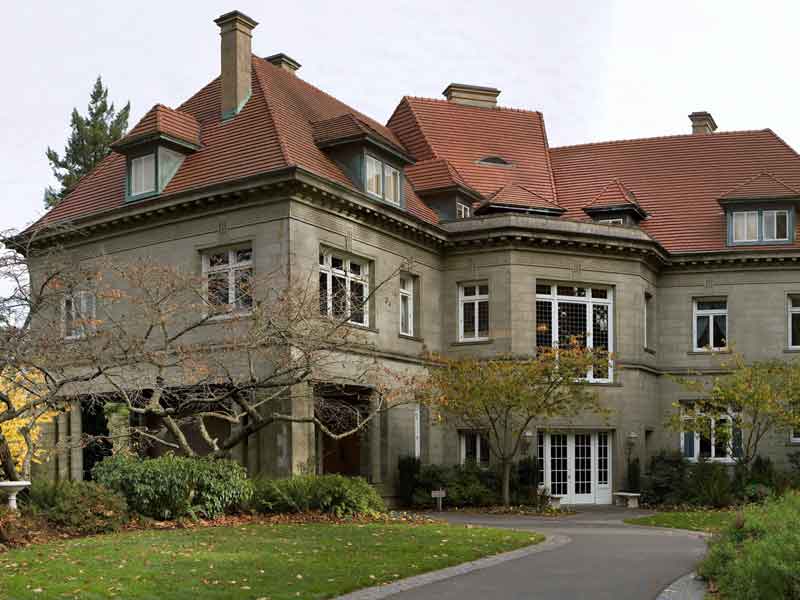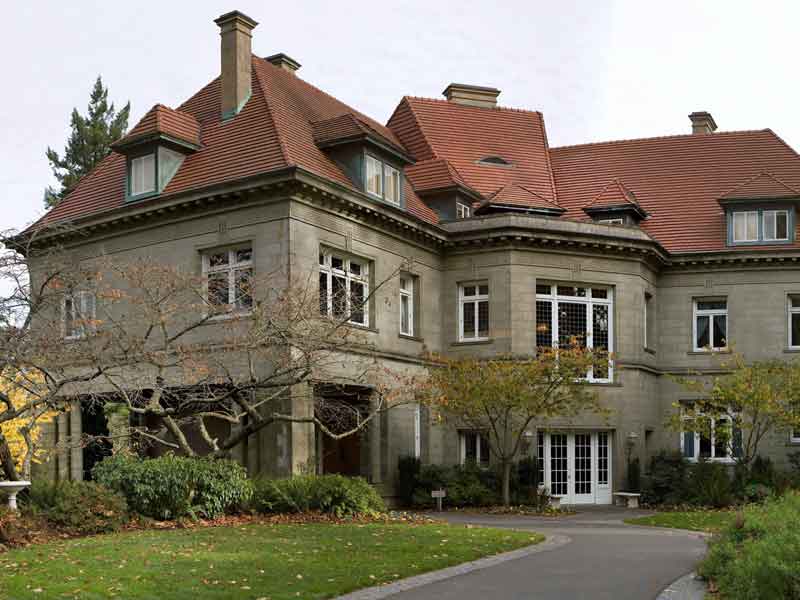 Pittock Mansion was built in French Renaissance chateau style. There are over twenty-two rooms that are open to the public, and a few that aren't. Many of the original furniture, ornaments, and fixtures are here, though many have been sold throughout the years. The curators do their best to track down the antiques and return them to their home. Today, the City of Portland's Parks and Recreation department now owns the house. I suppose that that in hindsight, they didn't mind paying for the new water main, as they ended up owning it anyway. The City of Portland purchased Pittock Mansion in 1964, and while a lot of restoration work has been done on it, it still needs more, to an estimate of several million dollars. Perhaps it wasn't such a great deal after all, but the history of the mansion is certainly exciting.
The Oaks Amusement Park is sure to entertain the children, and is the only amusement park in this region. It's only 3.5 miles south of downtown Portland, and has been around since 1905.
Museums in Portland.
The Portland Art Museum holds the city's finest art collection. Be sure to allot at least one afternoon during your visit. There is the museum's permanent collection, as well as traveling exhibitions that change seasonally. If you're looking to purchase your own fine art, Portland is host to hundreds of private art galleries, where you're sure to find something for your living room wall. You'll find the best galleries in the Pearl, downtown, and Alberta districts.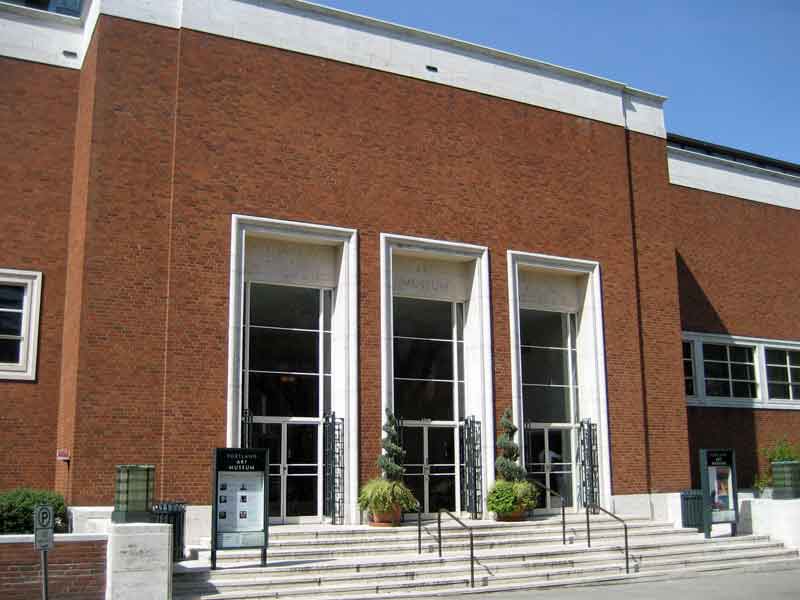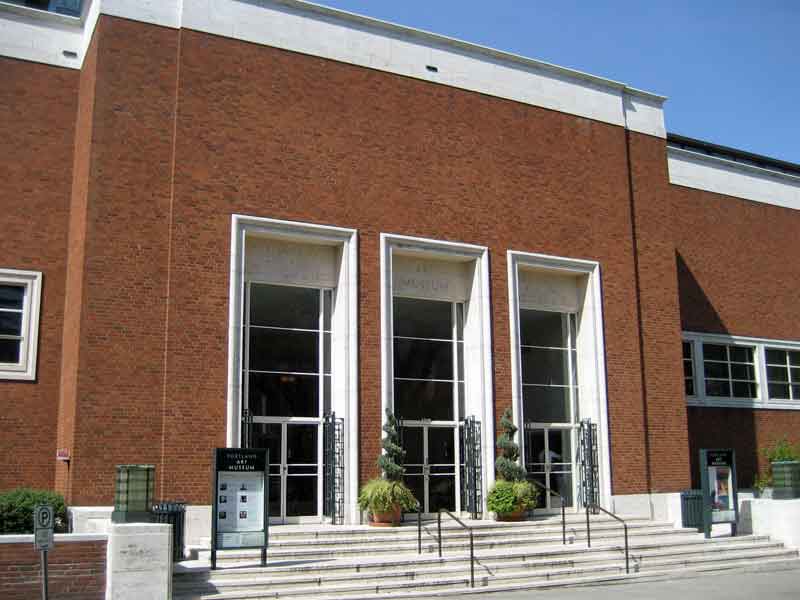 For those who enjoy learning about science, the Portland OMSI (Oregon Museum of Science and Industry) offers tons of hands-on exhibits to help visitors learn about science. There's something for the entire family here. Learn about earth, life, physical science, technology, astronomy, early childhood education, and more. After you get tired of chasing around the kids, there's an ultra-large screen movie theater where you can have a breather. The museum also has the submarine USS Blueback, from the Hunt for Red October film.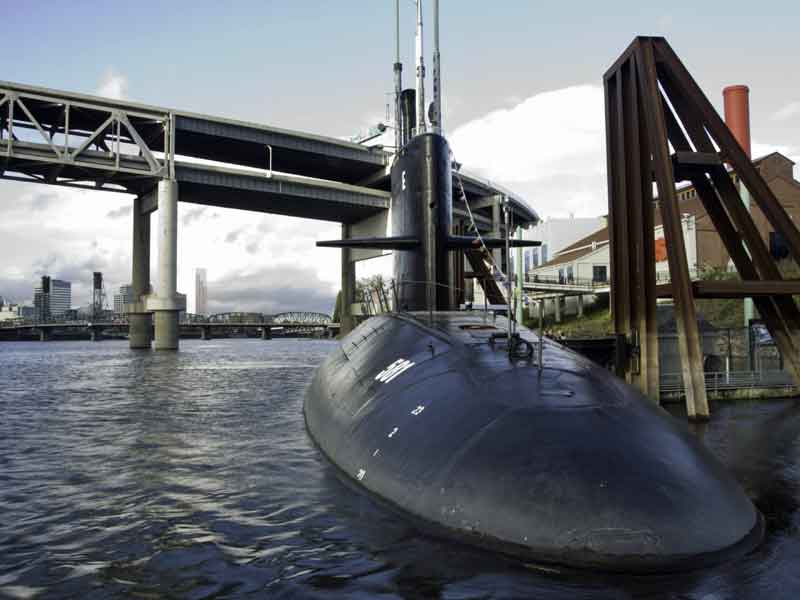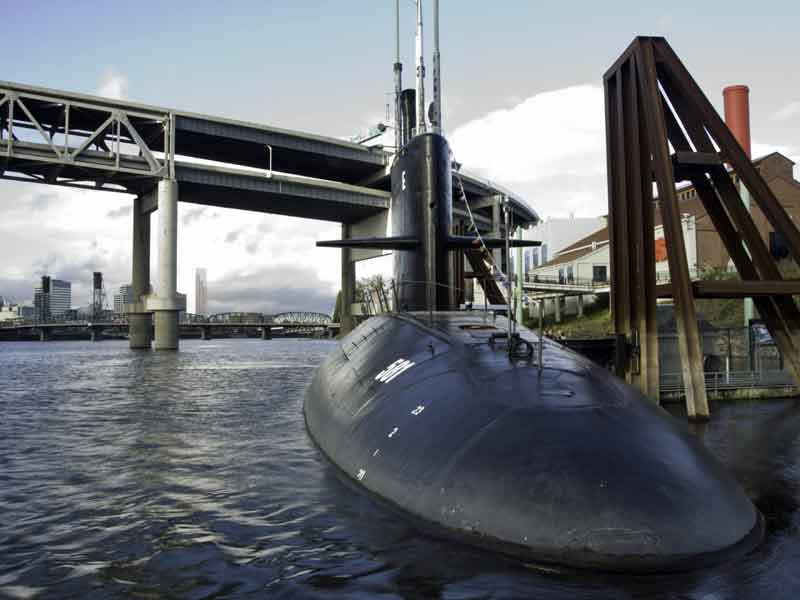 Portland is home to an active arts and crafts culture, but there is plenty of history here as well. No matter what you decide to do when you visit Portland, you're certain to have a great time.
Do you have more invaluable tips for visiting Portland, Oregon? Please share via email, in the comments below, on Twitter, Facebook or Google+.