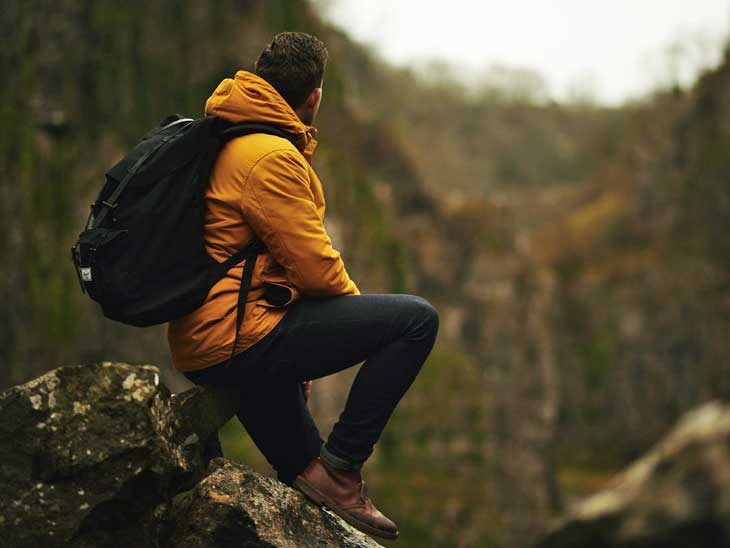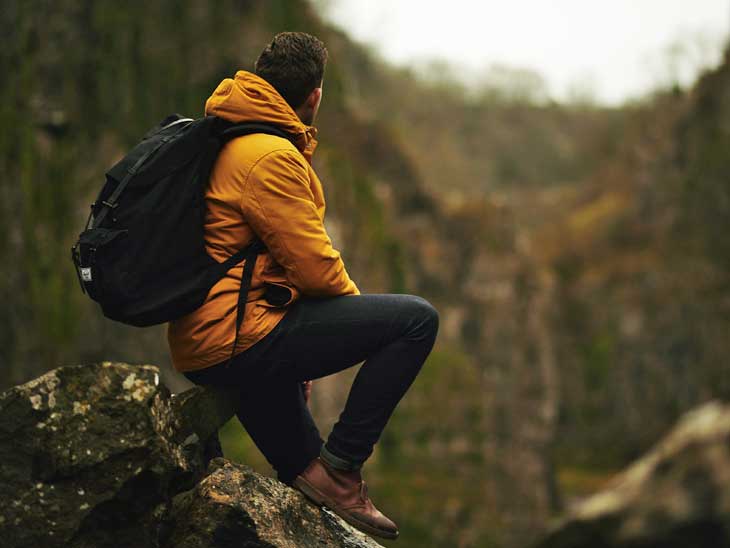 Backpacking Tips for Beginners
Outdoor activities can help you relax, and backpacking is one of the popular ways of exploring outdoors. Anybody can do it whether beginners or pros. Whether it is going into the deep woods or mountain hiking, there are so many options for backpacking.
Not everybody is used to backpacking which is why you will find tips below to help you get started on the journey. There are things you need to keep in mind for you to have a safe and free time outdoors, for example: finding tips and learning some backpacking essentials.
Pack enough food and water
Most people make the mistake of not packing enough food and drinks. How many days do you plan to go on the backpacking trip? For beginners, it is good to start with just an overnight trip then go increasing the days as you get used to backpacking.
Watch out on what food you carry especially on the nutritional value. Pack foods such as cereal, fresh fruits, granola, tuna, peanut butter and such.
Usually, backpacking burns a lot especially the metabolic fuel. For lunch, pack high protein and high-calorie energy bars to help you throughout the day. This could include nuts and dried fruits.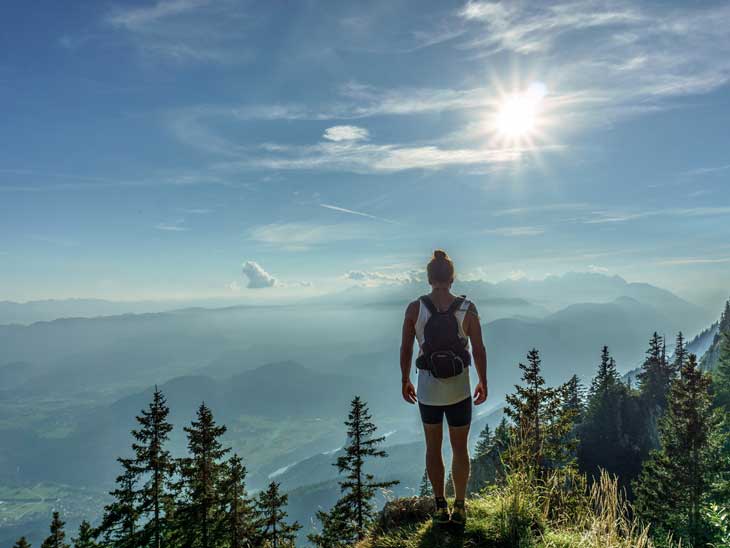 Always factor in dinner because most often once you are done setting camp, you get exhausted and just head to bed without eating dinner. Consider planning for quick-fix dinners such as instant mashed potatoes.
Water is very essential. Make sure you carry enough water content for your trip. Since you'll have a map, know where to find water sources so that you can refill your water bottle. However, even the cleanest streams can hide a lot of impurities, consider getting a water treatment plan such as a water filter or chemical treatment.
Avoid overpacking
What you pack is the amount of load you'll have in your backpack. It is natural to feel like you need to pack a few luxury items. However, you need to understand that every amount of weight count.
You need to consider what you will carry and for how long. As you get tired, the backpack seemingly becomes even more cumbersome.
Find the lightest items you can carry to avoid the backpack becoming a burden. Pack light clothes because you will be crossing over a variety of terrain.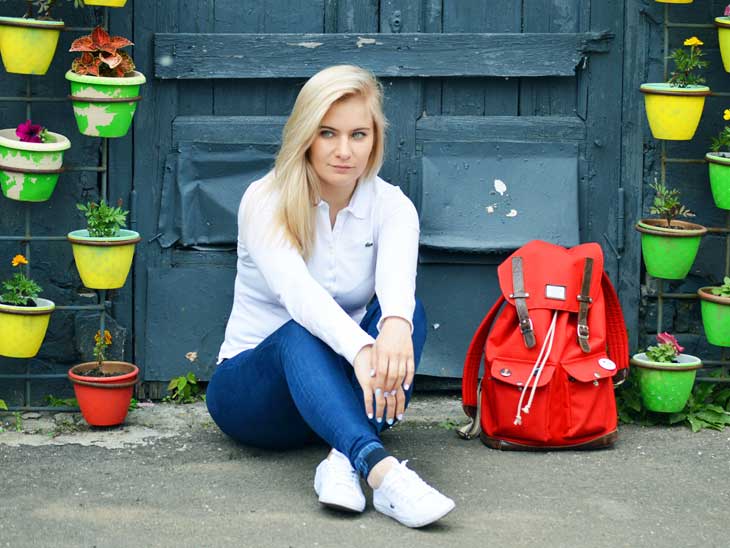 Get a light sleeping bag and tent. Also, consider carrying just one piece of each cookware. Water should be a necessary item to carry without any compromise. If necessary, get a little funding help to gather the items you need. We are keeping it light but that doesn't mean unsafe.
Some of the things you need to carry are:
A backpack
Camp Stove
Water treatment
Cookware
Light clothes preferably those made of nylon or polyester. Don't forget rainwear as well as hiking boots.
Compass and topographic map
Firestarter for emergencies
Hand sanitizer
Consider the weather
Just like traveling overseas, the same case applies to backpacking; you need to plan the trip when the weather is perfect; therefore, proper research on it helps you schedule a specific date for the journey.
Before starting the journey, contact local guide offices to get some additional insight on any potential weather conditions. Most especially the mountainous areas experience frequent weather changes, and you don't want to be caught in the middle by a storm, and all your supplies get wet.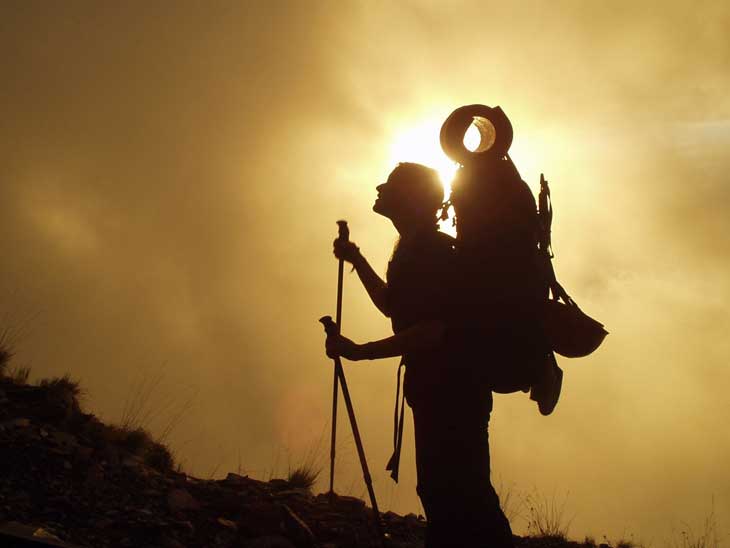 You can always postpone the trip if the weather looks a bit gloomy.
Get physically and mentally ready for the trip
Backpacking is fun especially for people who love outdoor challenges. However, for a first-timer, you need to be prepared for it as it has its own set of obstacles.
Being physically ready is among the most important. Plan for day hikes and carry a backpack of the things you'd necessarily need for an overnight backpacking trip. Look for similar terrains as those of your planned backpacking trip and get to exercise before the scheduled trip.
For the mental bit of it, know how to pitch your tent, filter water as well as lighting your stove.
Some trails need permits, ensure you have all the necessary ones before going on the trip.
Preparing for the trip helps you get comfortable and know what to expect to avoid surprises like getting too exhausted from carrying a lot of luxury items.
Keeping your supplies dry
When it comes to choosing an appropriate spot for pitching your tent, don't go for low spots near water sources. Water tends to stagnate in such areas. Flat ground is ideal for the tent as there are no swampy areas.
Most importantly, pack your sleeping bag in a waterproof container regardless of whether the backpack claims to be waterproof or not.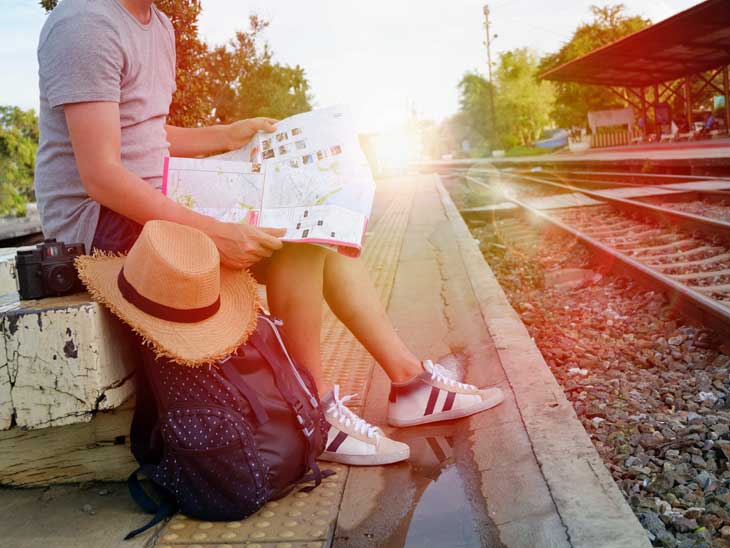 Whether you are backpacking alone or with a friend, have the necessary items to help you as you start your journey.  Most importantly, invest in light and comfortable shoes as these are what will determine if you enjoy the trip or not.
Please share your best backpacking tips for beginners, in the comments below, on Twitter, Facebook  or Instagram.