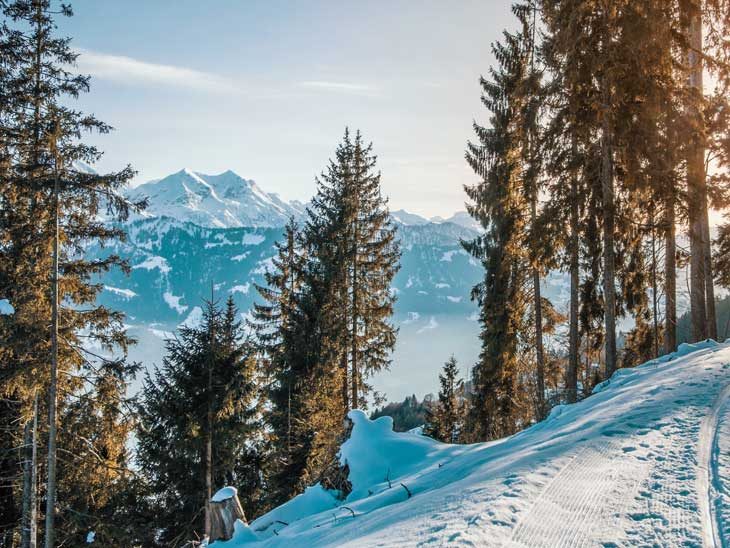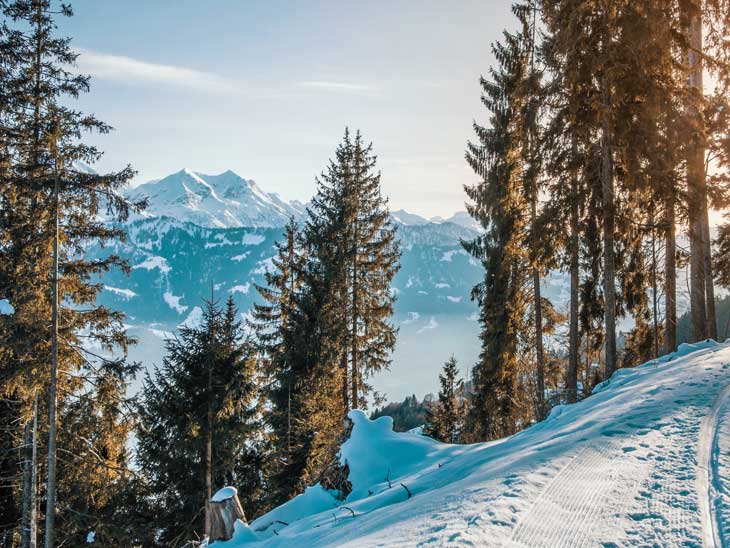 Top Ski Destinations for 2020
The top ski destinations are driven by several aspects, and the major ones include the snowfall, the terrain and the ambiance of the town. Today, there are hundreds of ski resorts spread across the globe. The skiers are forever looking for that out of the world experience and a ski resort with legendary properties. The ski vacationers look for a cozy, mountain getaway along with modern amenities and superior service.
Book your Ski Holidays for 2020 now to avail discounts at some of the most luxurious yet comfortable resorts. Get ready to create an exceptional ski vacation experience, whether you are a beginner or a professional. Browse the following choices that promise an excellent ski atmosphere with steady cold temperatures and large quantities of snow across much of the mountains.
Now, before we list the top ski destinations, understand that there're several factors that contribute to your overall skiing experience. Often overlooked, is the essence of a full skiing gear. Having the best snowboard gloves, in particular, will help to keep you warm during the entire expedition, and more importantly offer dexterity for better performance and control.
St Anton – 305 kms of Ski Area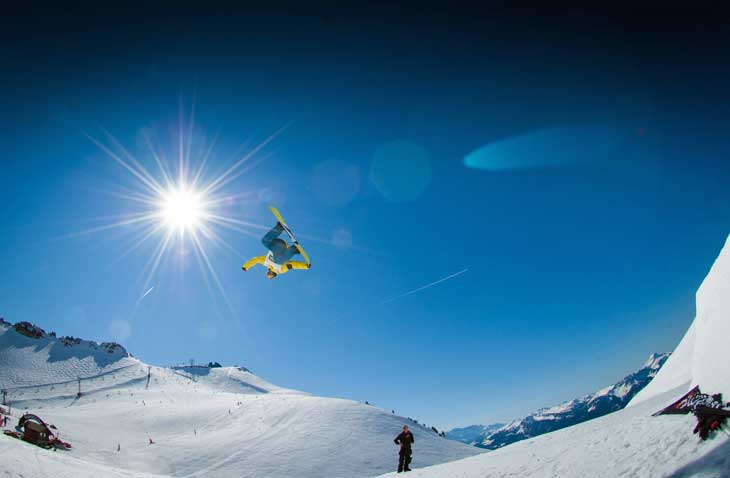 St Anton is well-known for its excellent snow record and promises a perfect season of snow-sure skiing. The alpine resort of St Anton enjoys a top position when it comes to skiing destination and is highly recommended. The snow is regular and with ample falls and one can take advantage of the highest lift at 2811m. There are facilities for both beginners and advanced skiers.
La Plagne -425 kms of Ski Area
La Plagne comprises of snow sure slopes across villages that make it an exciting playground. With a relatively flat topography, it makes an excellent place for both beginners and progressive riders. La Plagne is known as one of the most popular ski resorts not just in the UK but across the world. Located in the alpine valley of the Tarentaise, it lures millions of visitors every year. It was created in 1961 and to save the valleys from becoming deserted.
Ski Arlberg -260 kms of Ski Area
Another of the top Skiing spots, St. Anton is a big hit with intermediates and experts. St. Anton gets more snow than other resorts because of its location and the weather systems. It is common to find fresh powder snow here. It is linked to St. Christoph and Stuben via a lift link and offers a lively après-ski scene. There are plenty of excellent accommodations close to the slopes that make for a comfortable stay.
Tignes – 300 kms of Ski Area
Another excellent spot for glacier skiing is Tignes. Connected to the neighboring Val d'Isère, it enjoys the status of a Super Resort and happens to be one of the largest ski areas in Europe. It is preferred because of its snow records and high-altitude skiing. Well maintained ski slopes extend to the highest glacier pistes of the glorious Grand Motte.
Meribel -600 kms of Ski Area
Meribel, although decades old is livelier than ever. The first chalets surfaced up here in the early 20th century, and today, Méribel comes up as a top resort. Its ski system is faster and more efficient, thanks to lots of investments and efforts. One enjoys good snow throughout the season. The skiing location is a particular favorite with British snowboarders and has many tastefully designed resorts that feature high-quality accommodations and gourmet restaurants.
Skiing Glenshee –600 kms of Ski Area
Glenshee ski resort is located in the Highlands and boasts of 40 km of slopes and 21 lifts for the guests. The winter sports are organized at the height of 650 and 900 m. Spread across 2000 acres, it is the largest ski resort in Scotland and the largest Snowsports resort of Britain. Glenshee offers more lifts and a much more extensive and varied terrain than any other ski center. It extends across four mountains and three valleys and offers a popular day trip for those living in Edinburgh.
Verbier -410 kms of Ski Area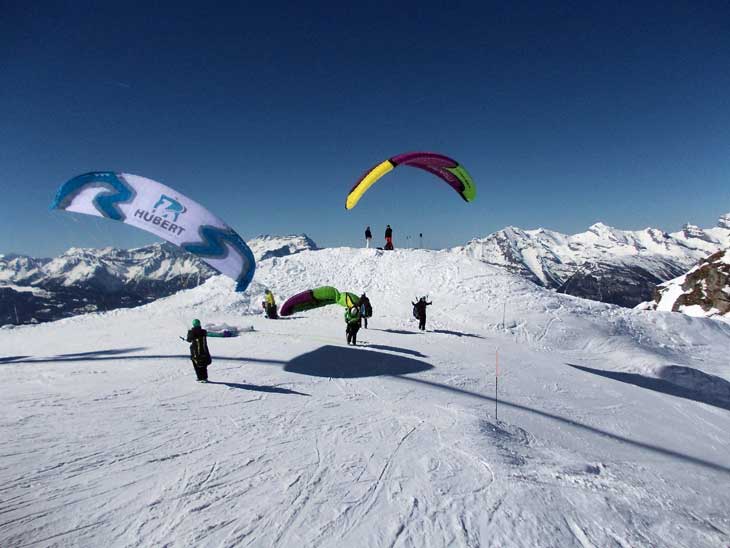 Verbier is best known for its serious skiing and hosts the finals of the Freeride World Tour every year. It is linked to other resorts like Nendaz, Veysonnaz, Thyon and more. The wider ski area can seem a little daunting for the beginners. Some of the highlights include the extreme colors below Les Attelas, Tortin snowbowl with its huge bumps and the legendary Col de Gentianes run. Ski gear rentals are easy to hire and the beauty of the area is mind boggling. Take advantage of the sizeable local village and its varied nightlife.
Morzine -650 kms of Ski Area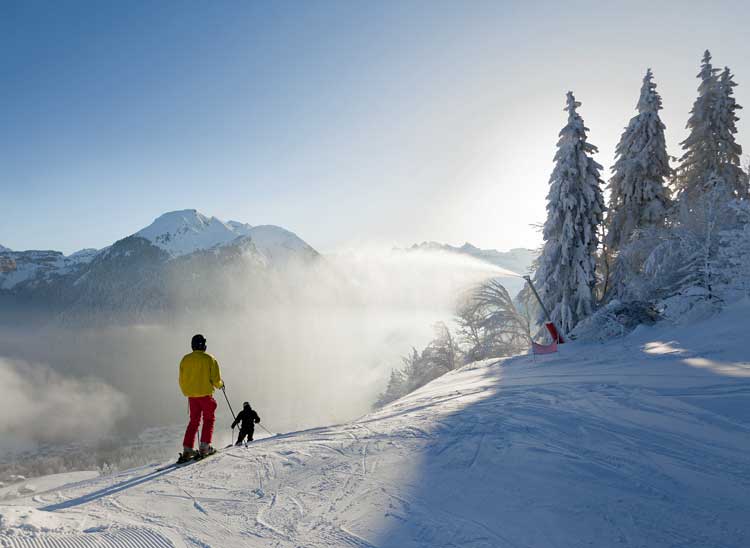 Morzine has become a favorite because of the regular snow and easy accessibility. It is located at a distance of about fifty miles from Geneva and retains its alpine village feel. The resort offers miles and miles of perfect ground for the newbies and intermediates in skiing. The advanced skiers can explore the diversity and complexity of this vast terrain.
Espace Killy – 300 kms of Ski Area
Another favorite skiing spot is Espace Killy ski area. The high-altitude slopes of Tignes and Val d'Isere together make the area a best for snowsure skiing. One can enjoy much wider choices for skiing here in the extensive, varied terrain. Stay at luxurious and comfortable resorts and enjoy excellent snow every time you come here in the Espace Killy ski area. As the third biggest ski area in France, it is fit for the extreme sporty and adventurous types.
Milky Way- 400 kms of Ski Area
Milky Way ski area is located along the Italian-French border and is perfect for intermediate skiers. Lift -linked, one is sure to enjoy the varied terrain made of open runs, a mix of tree-lined and uncrowded slopes. English people simply love it here as the site is easy to reach and perfect for skiing. They can explore Milky Way villages and interact with the locals when not skiing.
Nevis Range –650 kms of Ski Area
Nevis Range is located in the Highlands and perfect for skiing and snowboarding. There are 12 lifts to transport the guests and more than 20 km of slopes available for them to enjoy skiing. It is one of the most modern ski area in the highest mountains of Britain. There are different areas for beginners as well as intermediates. There are steep runs to challenge the most experienced skiers.
Skiing Glencoe Mountain–400 kms of Ski Area
Located in Scotland, Glencoe Mountain is simply perfect for skiing and snowboarding. With 8 lifts to transport the guests and about 25 km of slopes available, the winter sports area is dotted with many elevations. Glencoe is popular not just because of its great location at the South but has become increasingly popular in recent years among dedicated skiers as a weekend haunt. It lures the more daredevil skiers and riders, and the steepest black run in Britain offers the most significant appeal for them. Skiers and boarders of all levels can enjoy the gentle plateau of the Glencoe Mountain. Apart from skiing, one can enjoy stunning scenery and hill walking.
Please share your best ski resorts for 2020, in the comments below, on Twitter, Facebook  or Instagram.