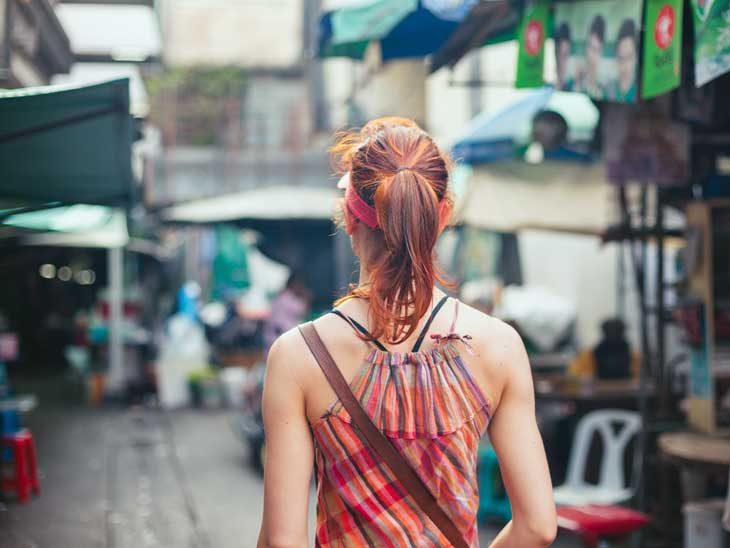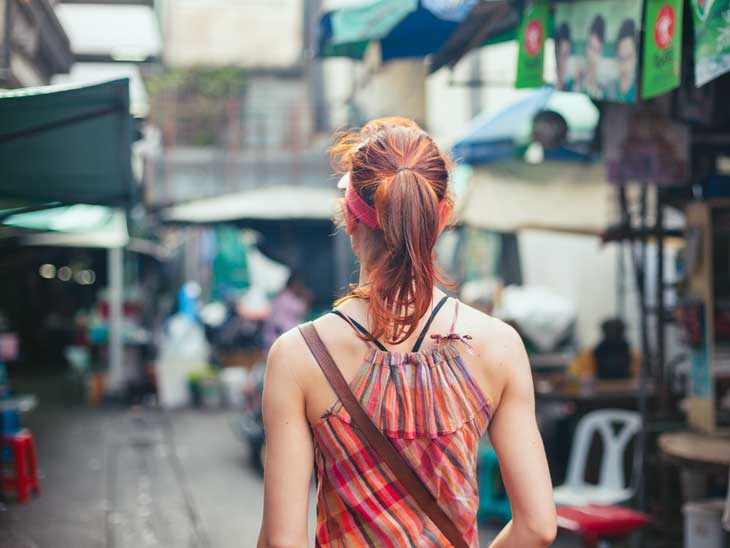 Bangkok Shopping Experience – Top "Must Visit" Places
Shopping is inevitable if you are in Bangkok. You just can't resist stepping into the stylish mall or sauntering down a flocking street market, Bangkok has a captivating spell on its visitors when it comes to shopping.
The metropolitan is bursting at the seams with shopping options – be it roadside or elegant mall shopping, there are countless option to satiate the shopaholic in you. Just so you can shortlist where to go for shopping and what to buy in Bangkok, we have handpicked some of the popular shopping spots in Bangkok.
MBK Shopping Center
This eight-level high rise building set in Bangkok City Center was one of the largest shopping malls in Asia that raised the bar for Thailand and other Asian countries to develop state of the art shopping precincts. In spite of Bangkok being a shopping hub with an impressive collection of sleek malls, MBK remains a favourite choice among locals and tourists alike. Every day this Bangkok shopping mall welcomes about a lakh visitors making it one of the busiest shopping malls in the world.
You can shop for everything right from clothing, leather goods, electronics to souvenirs and furnishing goods at reasonable prices. Weekends here are special as most of the shops put up best deals and bargain prices as attractive promotions. The fifth and sixth floor of the arena has food courts catering local and international cuisines. The top level is a recreational arena consisting of multi-screen cinema, karaoke, computer games arcade and 3D Trick Art Museum. If you find MBK a bit overwhelming and need to space out your shopping experience, then you can visit the neighboring malls of Siam Discovery and Siam Center.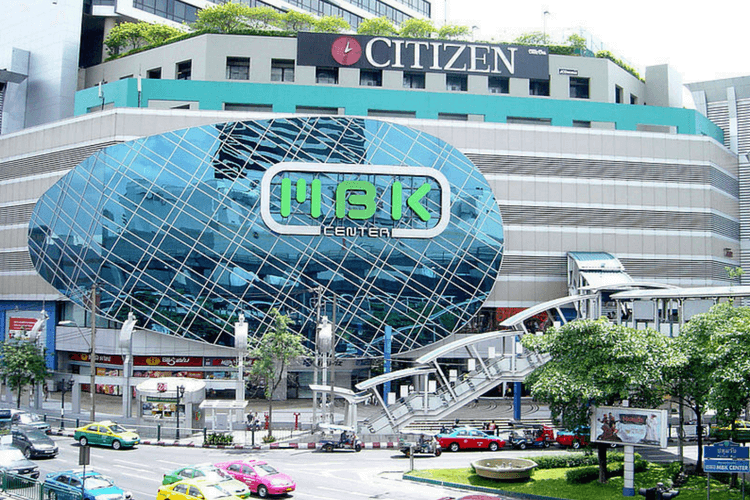 Terminal 21
Aptly named Terminal 21 as the interior resembles that of an airport terminal, this posh shopping mall is located on Sukhumvit Road right next to Asok intersection. What makes this shopping mall a different experience than other Bangkok shopping malls is its concept of taking you through diverse shopping venues under the same roof.
Every level of this shopping mall is theme based dedicated to specific cities of the world. If you are on the ground floor, you get to witness the Caribbean beach themed interiors, upper floors have ambiances recreated to reflect cities of Rome, Istanbul, Paris and San Francisco.  Here you can browse through international brand outlets as well as local Thai merchandises.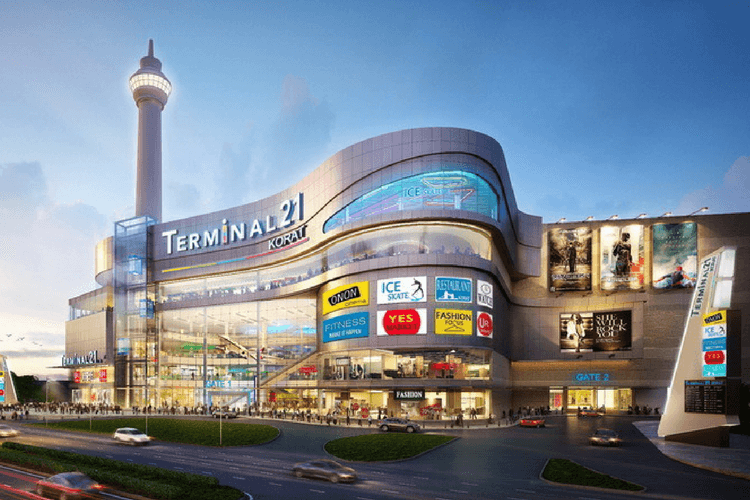 Chatuchak Market
A landmark in itself, Chatuchak  Market is a must visit for all shoppers in Bangkok.  If you are not so keen on visiting Bangkok's trendy malls and would like to skip it and prefer wandering around for low budget stuff, then Chatuchak Market will not disappoint you. On the contrary, shopping here is much more exciting as you can stroll around the crisscross alleys lined with an impressive collection of local merchandises, meet the locals and sample some authentic Thai delicacies.
The best part is that you can even negotiate the price and get the best deal here for products that are on fixed rate sale in Bangkok malls. The market's  sheer size and assemblages of merchandise with over 8000 vendors clustered together let you have a 'shop till you drop' experience. If you are in Bangkok, make sure you squeeze in a couple hours visit to Chatuchak Market for a value for money shopping experience.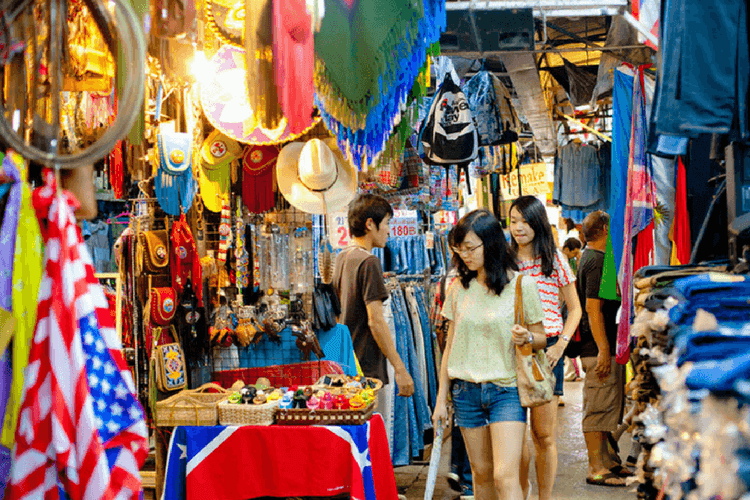 Rain Hill Plaza
For a short and sweet shopping experience, Rain Hill Plaza is the ideal choice. Located at Sukhumvit Road, Rain Hill Plaza comes as a pleasant surprise of urban lifestyle fused with eco-conscious facilities and ambiance. It really feels comforting to find hues of green blended with modern architecture where lush vertical gardens and green spaces adorn the precinct. Rain Hill Plaza is a wonderful place for light shopping, spending leisure time with friends and families, and to enjoy an evening wine and dine experience away from the city's crowd.
Here you can wander around and shop at boutique outlets or pamper yourself at beauty salons and spas.  Though you will find more of Japanese restaurants, you can also explore multi-national cuisines along with spectacular wine collections at elegant fine dining restaurants.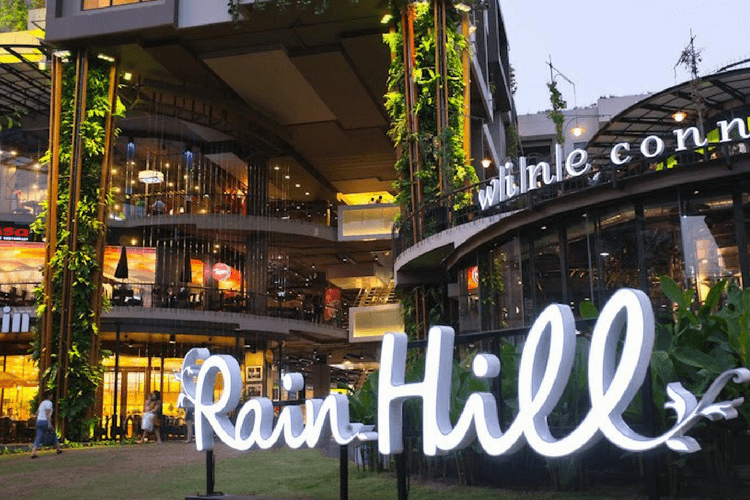 Chinatown
Get a glimpse of Chinese lifestyle at Chinatown where the streets are packed with heritage temples, Chinese restaurants and a labyrinth of lanes lined with wooden shops selling hoards of assorted goods. Popular among tourist places in Bangkok as well as food paradise for Chinese cuisine lovers, Chinatown takes you on a whirlwind shopping and dining experience. Sampang Lane, Khlong Thom Market, and Saphan Lek Market are some must visit places for reliable shopping.
Discover one of the greatest food experiences at Yaowarat Road, which turns into a tempting aromatic street filled with vendors selling lip smacking Thai and Chinese cuisines. One of the popular street food location in Bangkok, you can sample an incredible array of Chinese menu such as dim sum, spicy flat noodle soups, oyster omelets, fresh seafood, and homemade ice creams.
Bangkok Flower Market
Take a break from the usual shopping arenas and venture into a lane filled with colourful blossoms and enchanting fragrances. Bangkok's largest wholesale fresh flower market is incredibly intense with colourful flowers of roses, orchids, tulips,  lilies and other floral varieties spread across hundreds of street lined stalls set by the riverside.  Even if you do not want to buy any flowers, a stroll through these kaleidoscopic lanes is a great way to find hues of nature's beauty  amid the dull urban life of Bangkok.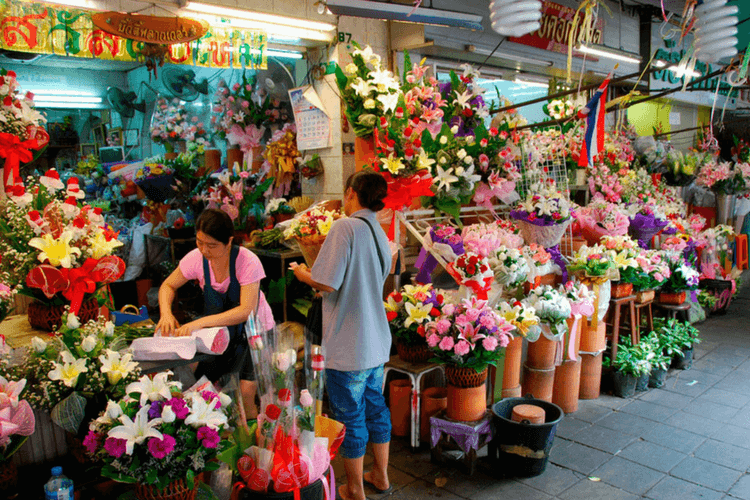 Floating Markets
Among all the shopping places in Bangkok, there is one unique sight you will not find anywhere else. The floating markets of Bangkok are shopping and sightseeing fused together. Even if you do not wish to shop, a visit to the floating markets is still not to be missed for its picturesque vistas. These traditionally old markets showcase Thailand's respect for old culture as well as gives you have a glimpse into the local Thai lifestyle within the modern metropolitan of Bangkok.
Damnoen Saduk market, Amphawa market, and Taling Chang market are the popular floating markets that are full of lively, bustling activities with floating boats meandering through waters trading local goods and produce right from fresh fruits to hot cup of noodle soups.  It also offers a great opportunity to cherish authentic local food with enticing flavours that cannot be found in any Bangkok restaurants.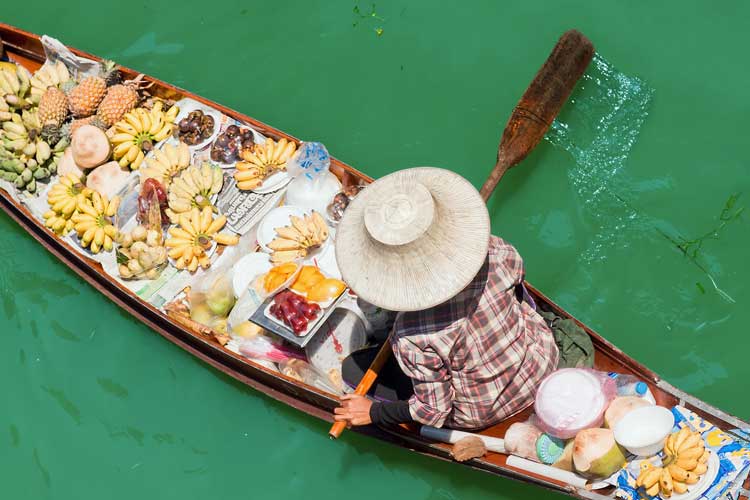 Rot Fai Night Market
Bangkok Shopping is a day and night affair. Even after most shops have closed down, you can still go out for a shopping tour at Bangkok's open air night markets.  Since most visitors opt to stay for just a couple of days in Bangkok, Rot Fai night markets are an excellent option to those who wish to spend their daytime exploring the city attractions.
These night markets feel like an enormous psychedelic carnival propped up on a stretch of land offering an incredible night shopping experience amid a myriad of local merchandises, delectable dining, and lively entertainment options.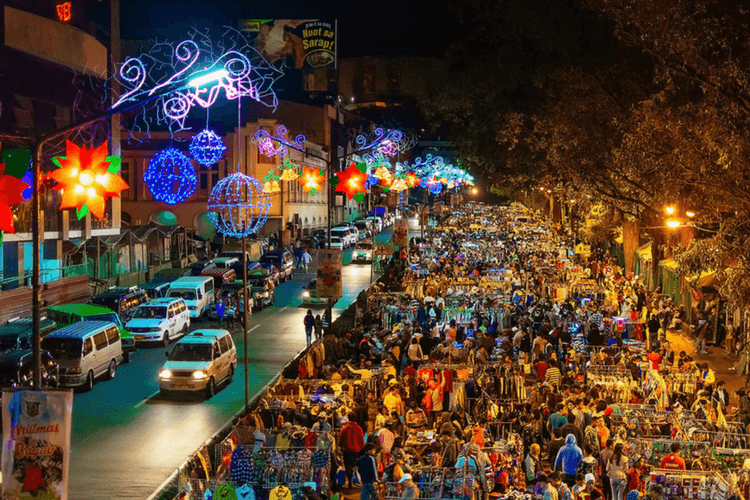 Pantip Plaza
Entirely dedicated to computers and technology, Pantip Plaza is your one-stop solution for electronic shopping in Bangkok. Located at Petchaburi Road, Pantip Plaza has gained popularity for trading electronic goods both second hand and brand new.
If you are tech savvy or an ardent photographer, then Pantip Plaza is the best choice for you to find those specific lenses and digital cameras. In fact, you can shop for a whole lot of electronics such as laptops, tablets, cameras, mobile phones, computer software, hard drives to name a few at significant deals and reasonable prices.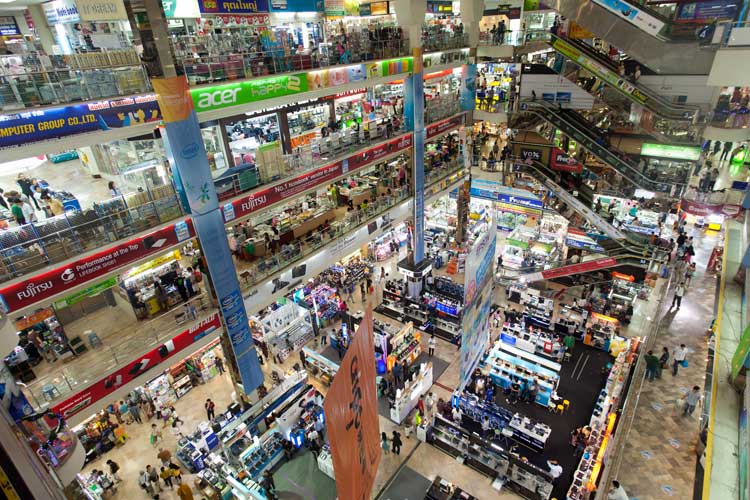 Bangkok is the place for the shopaholic in you to be set free on a shopping spree.  With a fascinating assortment of shopping experiences – dazzling and elegant shopping malls to the bustling mesh of alleys selling everything under the sun, right from local and international goods, Bangkok has nimiety of shopping malls that suits all types of tastes and budgets.
A Thailand vacation cannot be accepted as a complete experience if you haven't seen Bangkok and witnessed its shopping scene. Hence on your Thailand tour, ensure that you have enough time in Bangkok to indulge in some retail therapy. Getting in touch with a Thailand travel expert is an ideal way to chalk out a flexible Thailand holiday, who will also guide you through Thailand visa process. Boasted as a shopaholic's paradise, Bangkok is a must visit destination for the ultimate shopping satisfaction for any visitor on Thailand vacation.
Bangkok is a great gateway to South East Asia and you might want to check my other articles about South East Asia.
What is your best shopping spot in Bangkok? Please share your tips and thoughts in the comments below, on Twitter, Facebook , Instagram or Google+ .