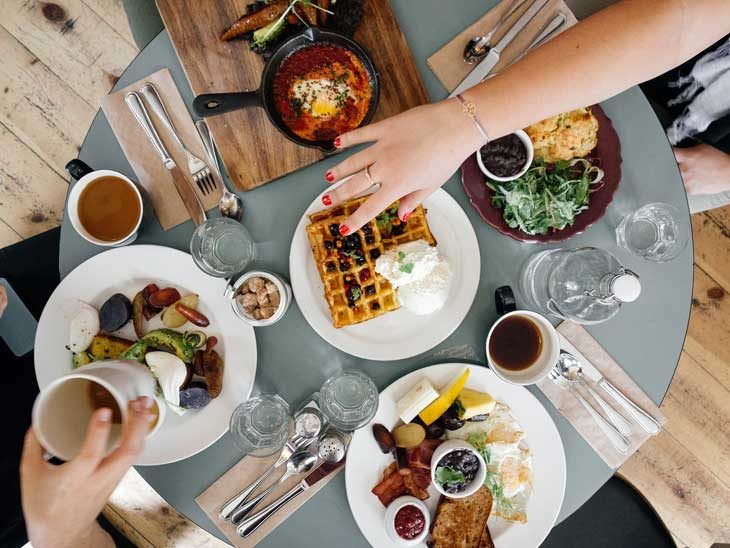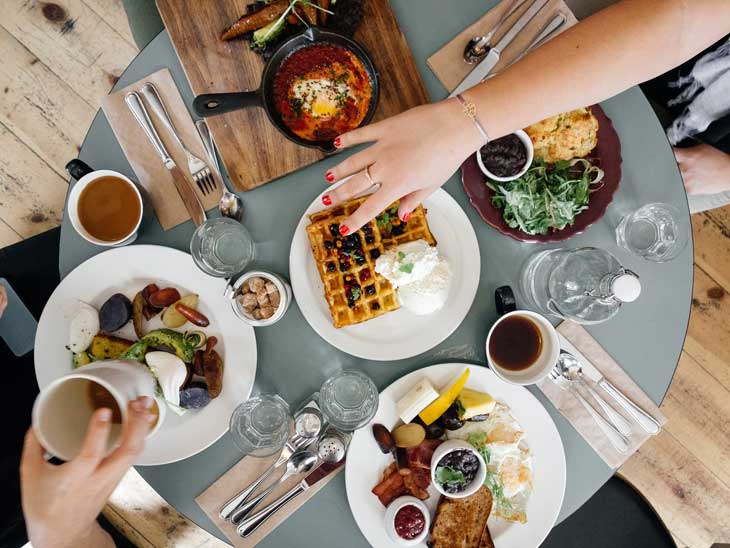 Ditch the Food Baby: An Easy Guide to Eating Healthy While Traveling
If you're heading out on a few weeks of travel and nervous about maintaining a healthy eating regime, check out this blog on eating healthy while traveling!
Ready to take flight? You're not the only one. According to this report, U.S. residents took 1.8 billion trips for leisure purposes in 2018.
If you're in the middle of a diet or trying to eat healthy foods, traveling can seem a little daunting. Don't sweat it! Instead, take a bite out of these 10 tips for eating healthy while traveling.
With the right plan, you can snack on success without the stress.
1. Pack for a Snack Attack
Stock up! Pack TSA-approved, non-perishable snacks before you depart. Having healthy snacks on hand can help you avoid bad choices. With these quick bites within reach, you're one step closer to eating healthy while traveling.
2. Love Local
Some people don't want to carry a bag of snacks around. That's okay! Once you land, head to the local supermarket.




You can stock up with healthy snacks there without having to worry about TSA-approval. Try to get items that require little prep time, such as baby carrots or celery sticks.
3. Bring Your Own
Let's skip the disappointing airplane food.
Instead, pack oatmeal or soup cups. Then ask the flight attendant for hot water while you're on the plane. Now you don't have to worry about finding healthy travel food mid-flight!
4. Break Your Fast
47 percent of Americans skip breakfast every day. Skipping this meal, however, is a mistake. You might feel the need to grab any available option, even if it's unhealthy.
Instead, eat breakfast before your trip. Aim for something nutritious and high in protein.
For example, an omelet can keep you full while providing the fuel you need to slay the day.
5. Water Up
Don't forget to hydrate!
Pack a reusable water bottle with you. Just make sure it's empty when you head through security. Staying hydrated will curb your hunger, too!
6. Veg Out
Add vegetables to every meal. Keeping an eye out for your leafy greens can help you remember how to eat healthy while traveling.
7. Kitchen Cooking
Book a place to stay that has a kitchenette. This will help you maintain your usual routine. It can dissuade you from going out, too.
If you don't feel like cooking, don't get tempted by unhealthy food deliver healthy alternatives to your hotel room instead.
8. Research Restaurants
If you do plan to go out, that's okay! Make sure to research the restaurants beforehand.
Reading menus can help you find healthy options. Now you can maintain your diet while you're out on the town.
9. Don't Indulge
It's okay to indulge a little, but not with every meal. Instead, stay mindful of what you're eating. Make sure you're getting enough protein, healthy fats, and veggies.
Keeping a nutritious, balanced diet can keep you from over-indulging during your trip.
10. Don't Stress It
If you slip up while you're traveling, don't stress it. Instead, remind yourself to get back on track. You've got this!
Take a Bite out of These 10 Tips for Eating Healthy While Traveling
Ready to get going? Snack on these 10 tips for eating healthy while traveling before you pack. That way, you're prepared to maintain your diet before a snack attack strikes.
Share your best tips on eating healty while traveling in the comments below, on Twitter, Facebook  or Instagram.