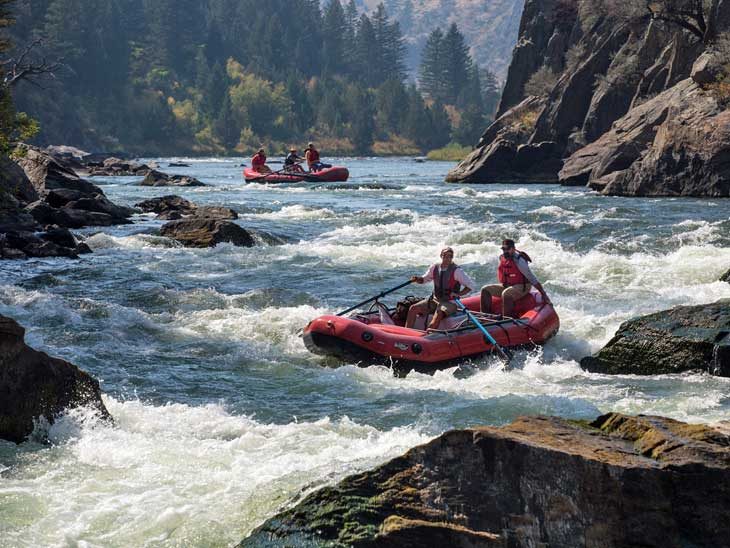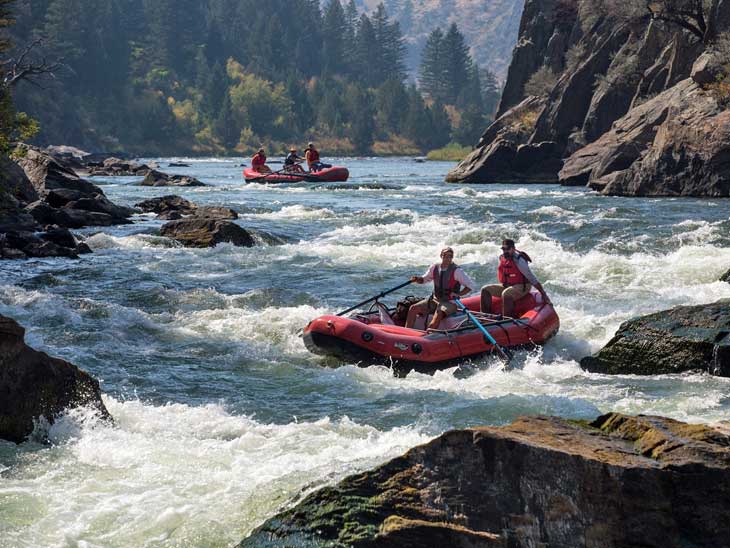 Explore White Water Rafting in Colorado
Water rafting is an experience that will get your pulse racing to make it one of the most unforgettable quests of your life. Often known as a playground for adventure sports, Colorado, a western US State, is visited by a great number of tourists every year. If you're looking to give a try to white water rafting or enjoy the spectacular natural beauty, you'll find your perfect adventure in Colorado.
With four distinctive seasons and 300 days of annual sunshine, Colorado is the perfect place to plan your holiday. White water rafting with the thundering rapids of Sunshine Falls, Sledgehammer, and many more at Colorado is an exclusive adventure that people must undertake at least once in their lives.
White Water Rafting Colorado
Water rafting is a bold sport for the adults but a super fun activity for the children too. Offered under professional guidance, tourists can enjoy a fist-pumping venture when trying out rafting in Colorado. For non-swimmers too, water rafting in Colorado isn't a matter of worry as the experts take care of your safety allowing you a spine-tingling adventure with the waters of Royal Gorge or Bighorn Sheep Canyon.




If you've never experienced the thrill of white water rafting Colorado, you should do it with the best adventure tour operator – Royal Gorge Rafting & Zip Line Tours. You can choose your epic adventure from either the world-class white water of the Royal Gorge or the more family-friendly rafting trip of the Bighorn Sheep Canyon.
The world famous Royal Gorge trip
The Royal Gorge is world famous for astonishing scenery and world-famous white water rafting. Royal Gorge Rafting & Zip Line Tours offers an unmatched experience with trips leaving from their riverside resort. With stay and play options, they offer to the large or small groups, they have every interest and adventure covered! You can choose either half day or full day of white water rafting. The Royal Gorge is renowned for the classic scenery of the 1200′ walls that tower over you, while you raft below the world's highest suspension bridge. This canyon features many exciting rapids such as Sunshine Falls, Sledgehammer and the Narrows, to name a few.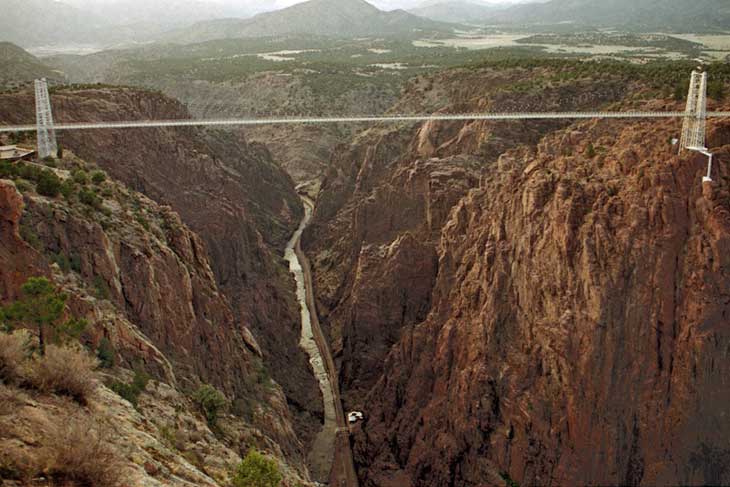 The family-friendly Bighorn Sheep Canyon trip
The Bighorn Sheep Canyon is the most popular and the best family rafting trip in Colorado. Thrilling and uplifting white water paired with picturesque vistas and plentiful wildlife make this white water rafting trip a definite must! Featuring either a full day or half day of white water rafting along the Bighorn Sheep Canyon of the Arkansas River, this is a family-friendly and is suitable for children ages 6 and up. This section of river is the ideal place for your first rafting experience and for experienced paddlers alike. On this trip, you will encounter exciting rapids such as 3 Rocks, Wake Up, Sharks Tooth, Spikebuck, and many more. You will also come across serene and calm stretches of river in between rapids.
Experience these top-rated adventures with Royal Gorge Rafting & Zip Line Tours and see why they are referred to as amazing, enthusiastic and incredible.
Please share your best rafting tips in the comments below, on Twitter, Facebook  or Instagram.