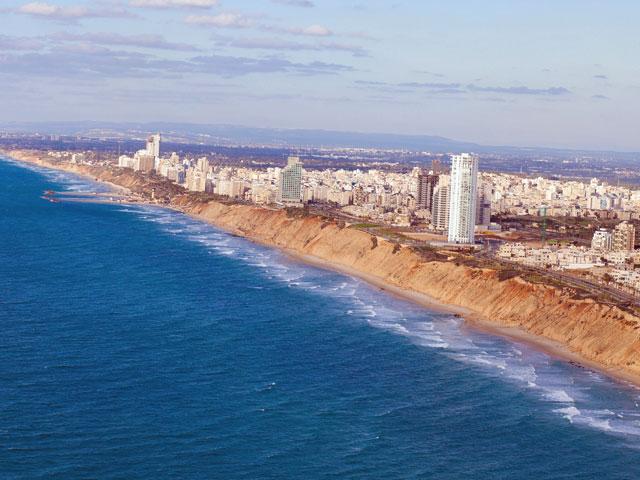 Experience Frank Ilfman´s Tel Aviv.
I had a chat with composer Frank Ilfman who recently was awarded the Saturn Award for the soundtrack to Big Bad Wolves. Frank has numerous awards, nominations and has produced more than 40 soundtracks for film and TV under his belt. He is born Israel and currently travelling the globe for new musical projects. I was lucky to have a coffee with him and talk about "his" Tel Aviv.
What is the biggest difference between Tel Aviv today and 10 years ago?
The biggest difference is without doubt The Old Tel Aviv, it had a very classic feel, almost like a small village, small communities. Today it is a very different place with a 24/7 night life, lots of young people, artists and many creative people have moved to the city centre. It is a very vibrant place.
Please describe a perfect day in Tel Aviv.
In Tel Aviv it is always sunny and warm, so you can go down to the street with no specific place in mind, there are many coffee places that will serve you a great breakfast. I often get coffee at my regular place and then off to the studio to work. For lunch I meet people somewhere, it is always easy to find a nice place with great food in Tel Aviv, and back to work. You can ride your bike everywhere in Tel Aviv so that is my way of exercising when I am there. Evenings in Tel Aviv are great as there are many restaurants and bars open till 5am on any of the days.
If I am going to Tel Aviv for the first time, what should I not miss to see?
Israel is a small country so I would recommend travelling around and discover different places, not only Tel Aviv. Jerusalem and the Dead Sea are easy to access and are great places to visit. North of Israel has amazing views and a very different feel. If you prefer to stay in In Tel Aviv there are great areas like the old part of town, the main concert hall and the national theatre, the sea front one of Tel Aviv famous places and the old port that now has many designer shops and restaurants.
If I want a night on the town, where should I go?
The block club in Tel Aviv is a great night club. Many of the world top DJ's come over to play. There is also some great restaurants in Tel Aviv like The Brasserie and Messa. There are so many places to entertain and be entertained.
I have been to Tel Aviv long ago and would love to go back with Frank as my guide. Thanks for chatting with me!
If you want to know more about Frank Ilfman, please visit frankilfman.com or check out his latest OST Big Bad Wolves (Original Motion Picture Soundtrack) here.
If you want to learn more about going to Israel and Tel Aviv, please visit goisrael.com.
Please share your own tips about Tel Aviv l in the comments below, on Twitter or on Facebook. I would love to hear from you!