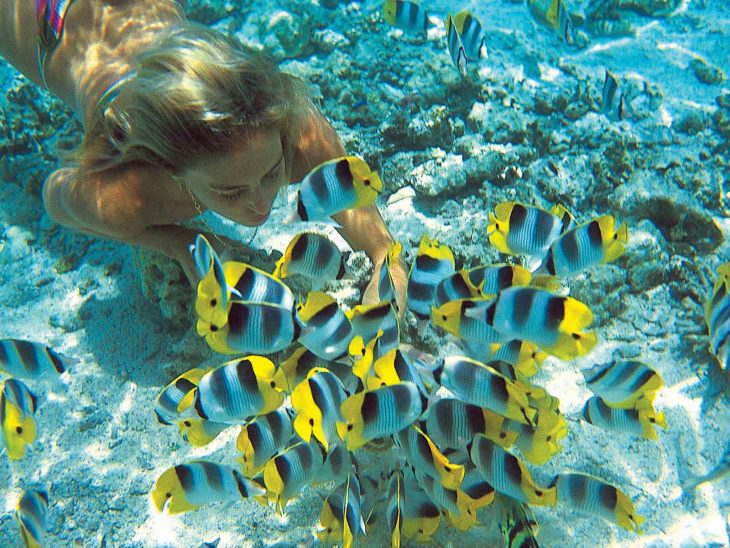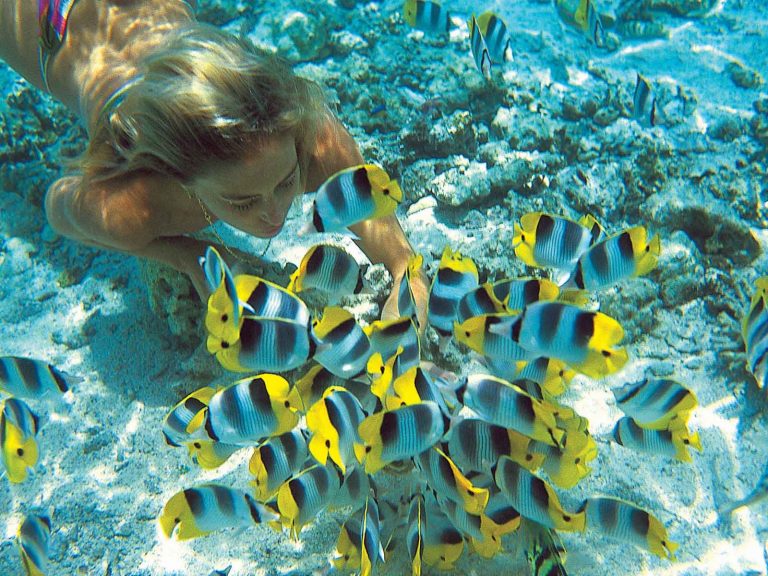 Guest Post: Explore the Wonders of Tahiti!
French Polynesia is one of the most exotic and least explored parts of the world. It is located in the middle of the Pacific Ocean and it is composed of 118 islands separated into 5 different archipelago's. Social islands archipelago is definitely the most interesting tourist destination in this part of the world along with some of the very famous vacation islands like: Tahiti, Bora Bora and Moorea. First people who enjoyed crystal clear seas, white sands and mild climate of these islands are settlers that came with the first Polynesian migration that happened in 1500 BC. This makes these unspoiled islands the last settled territory on Earth.
Best time to visit these paradise islands is from November to May, which is the time of the summer season, but the winter that lasts from May to October is not that cold either. You can arrive by plane, but the most comfortable and scenic way to reach these parts of the world is by a cruise ship. The advantage of arriving here with a cruiser is that as part of your package you will probably be able to see several different archipelagos, and you will save a lot of money on transportation between islands. So booking one of the Tahiti cruises is definitely worth it.
Tahiti
This is the largest island in Social islands archipelago and is also the biggest settlement in the whole French Polynesia. Tahitians are very honest, respectful and welcoming. People often say Iaorana (Hello) on the street to complete strangers. Tahiti has all kinds of tourist sights including nature, waterfalls as well as buzzing market in Papeete, the tomb of the first and the only king of Tahiti, botanic garden with all the exotic plants you can imagine and several beautiful beaches with white sand, clear water and rows of palms.
Moorea
This island is very close to Tahiti. It can be reached by ferry from Papeete or with a fifteen minute long flight by Tahiti Air. This island gives you everything you expected to find in this part of the Pacific, plus some good roads, and more rural and less tourist oriented community than on other islands in the region. One of the most visited nature sights on this island is the sacred Mt Rotui, there's also an ancient temple on the Belvedere Lookout, several beautiful bays, lagoons, waterfalls, and a pineapple juice factory on the island that also serves as a distillery, and offers factory tours and big selection of liquors in its gift shop.
Bora Bora
Bora Bora is probably the most beautiful and the most popular island in French Polynesia. It is famous for its over-water bungalows and high Mount Otemanu that's rising over its beautiful beaches. It can be reached by air from Moorea or Tahiti or with cruise ships that arrive in Vaitape- the only town on this peaceful island. Bora Bora offers great snorkeling opportunities. It has very vibrant underwater life in its lagoon and especially in the Bora Bora Lagoonarium that provides tours escorted by professional divers or enclosed in small submarines for non-divers. In Vaitape it is possible to book adventurous or romantic tours that will take you to some of the best preserved and the most beautiful beaches on the Pearl of the Pacific and surrounding islands.
About Oscar Waterworth
Oscar Waterworth is a travel enthusiast and a freelancer from Sydney. He started traveling because he didn't want to spend his whole life in one city. He explored many parts of the world already, including Tahiti, Thailand, Spain, France, Italy, Romania, Greece etc. In the future, Oscar will continue his travels and will become a contributing author of High Style Life blog. Join him on Facebook or Twitter.
A BIG Thanks for Oscar for sharing this knowledge about the wonders of Tahiti! If you have more information or tips about French Polynesia, please  share your thoughts via email, in the comments below, on Twitter, Facebook or Google+.