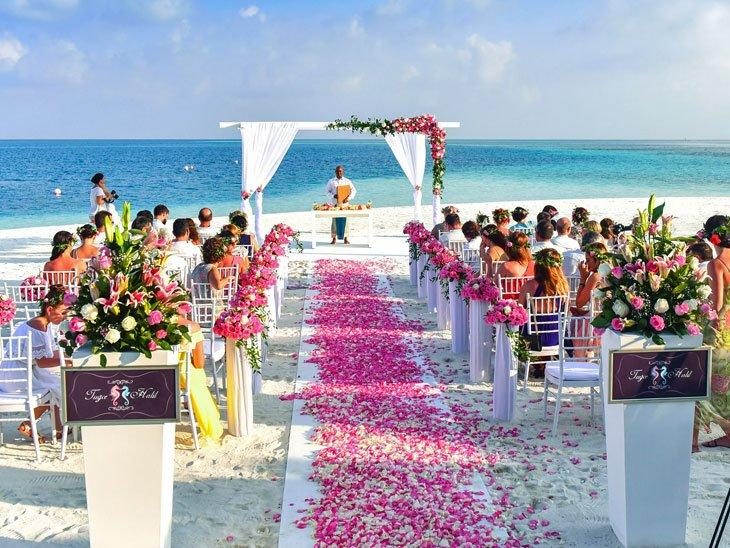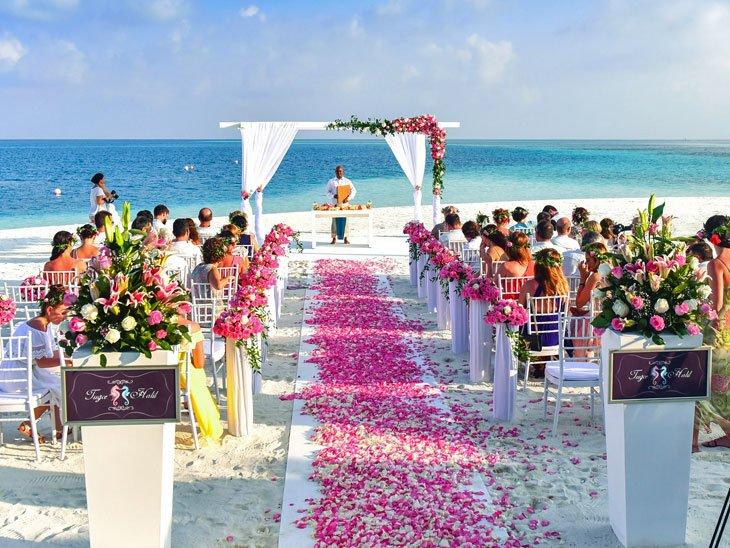 How To Plan a Destination Wedding Guests Will Actually Attend
With summer blockbuster Mamma Mia! Here We Go Again in cinemas, destination weddings have never been more attractive. But while Amanda Seyfried managed to get a bevy of wedding guests—including three potential fathers—to come to her wedding in the series' first installment, some brides don't have it so easy.
According to a new survey, over half of those invited to destination weddings will not attend. There are a number of reasons for this, the most important being cost. 55% of those surveyed considered destination weddings to be "inconsiderate" to guests due to the financial and time-based burdens they entail.




Still, none of that takes away from the undeniable romance of a destination wedding, and it's unlikely to put you off planning one if your heart's already set on it. The solution is to make sure yours is the kind of destination wedding that guests will actually want to attend. And you can do that by following these tips.
Choose your destination wisely
If you're holding your wedding in a destination with deep personal significance, you might not be too flexible here. On the other hand, if you're open to any location you should settle on somewhere that is convenient for everyone you are inviting, financially and geographically. Though some of them may be game to book time off work and fly halfway across the world, it's unlikely you will convince a large number of guests to jump on a plane for a 24-hour flight to Australia.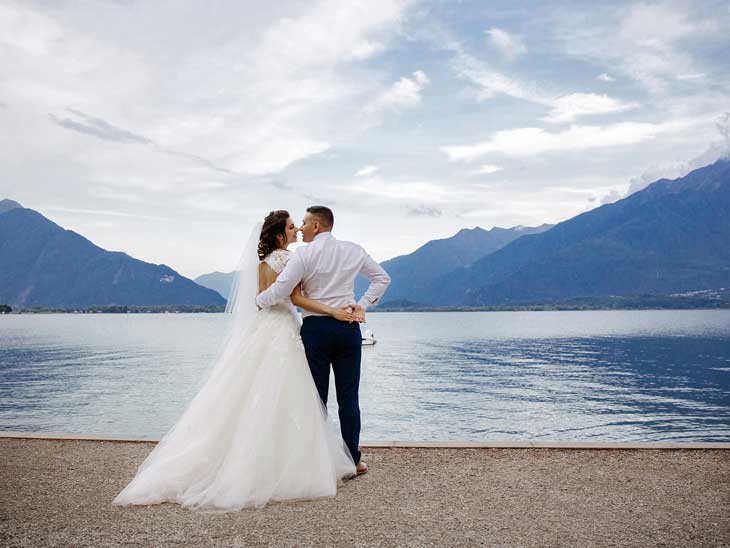 Opting for somewhere that isn't too far from most of your guests is your best bet here, but if you're struggling for suggestions, asking some friends and family members you plan to invite about how far they're willing to travel is a surefire way to get some ideas.
As well as travel costs and holiday leave, you have to take into account what guests' experience will be like when they arrive. Luxury wedding planners Snapdragon, who specialise in destination weddings, believe that ensuring a guest feels looked after for the whole time in your chosen location is key to the impression your event will leave them with. This means it's essential to think about whether your destination is appropriate for all of your guests. Will there be enough accommodation? Is it safe for children? Is there anything to do before the wedding starts? Let these questions guide you when searching for a destination venue.
Make your wedding better value for money
According to one US survey, the average wedding costs $372 dollars to attend. For destination weddings, this more than quadruples to $1,422. With prices like that, it's no wonder many invitees choose to stay home for their friends' nuptials. Striving to keep your wedding affordable for attendees will make RSVP-ing much more attractive.
There are several ways you can do this. Firstly, factoring cost into your choice of destination can have a huge effect. Picking somewhere with easily-available budget travel will greatly reduce your wedding's overall cost of attendance. Then, there's food and accomodation. If your budget is particularly large, guests will no doubt be grateful if you choose to pay for either of these things. Even when this isn't an option, suggesting affordable accomodation close to the venue is also helpful.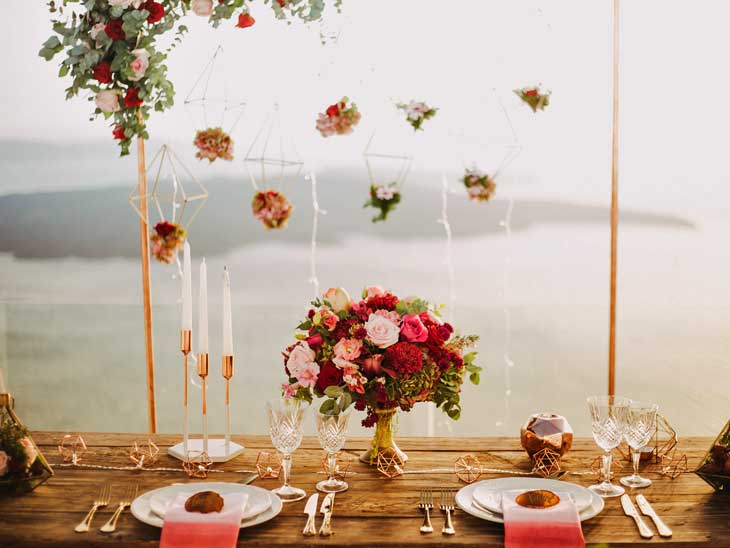 While seeing their dear friends get married may be motivation enough for some, you can attract more guests by turning your destination wedding into a worthwhile holiday. Plan some (preferably low-cost) activities for guests to partake in during downtime. These can be as simple as sightseeing or beach trips, as long as they let your guests feel like coming to the wedding was worth the time, effort, and money.
If you follow these tips, with any luck, your letterbox will be swamped with RSVPs in no time!
Please share your best tips for for a successful destination wedding with lots of guests in the comments below, on Twitter, Facebook , Instagram or Google+. I am very much looking forward to hear from you!