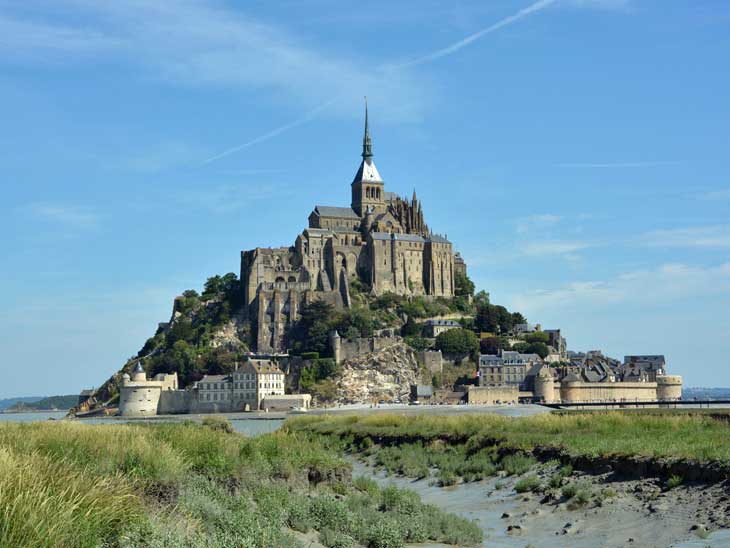 J'aime la France: 9 of the Most Incredible Things to Do in France
Planning a whirlwind trip to France? Make sure you don't miss out on the best sites! Read on to learn about the best things to do in France!
France is the most visited country in the world, with an average of 89 million visitors per year.
If you've ever wandered through images of France's impressive architecture, its bucolic countryside, and its mouth-watering cuisine, this probably doesn't surprise you.
Whether you're a history buff, an art lover, or just looking to experience a different culture, there's something for everyone. It can be beneficial to learn a little French to enjoy France to the fullest. Please find learning resources here..
There are so many amazing things to do in France that it can be hard to fit it all into one trip! Let's take a look at nine incredible activities in France.
1. Chartres Cathedral
Considered a "masterpiece" and "the high point of French Gothic art" by UNESCO, this World Heritage Site is a must-see.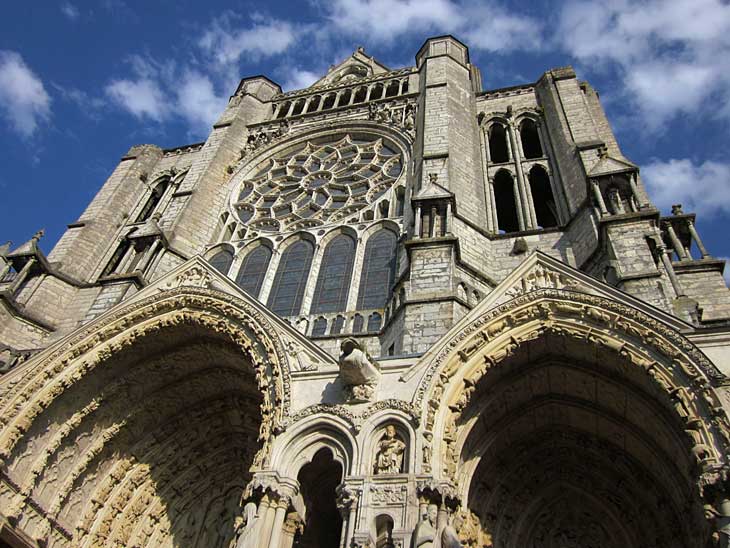 Built between 1194 and 1220, this magnificent cathedral is located about 50 miles away from Paris.
With guided tours available, you can learn all about the history of the cathedral while being awe-struck by its beauty. There are even more specific theme-based tours if there are certain aspects of the cathedral that you find the most captivating.
2. The Louvre
How could you possibly pass up the opportunity to visit the world's largest art museum?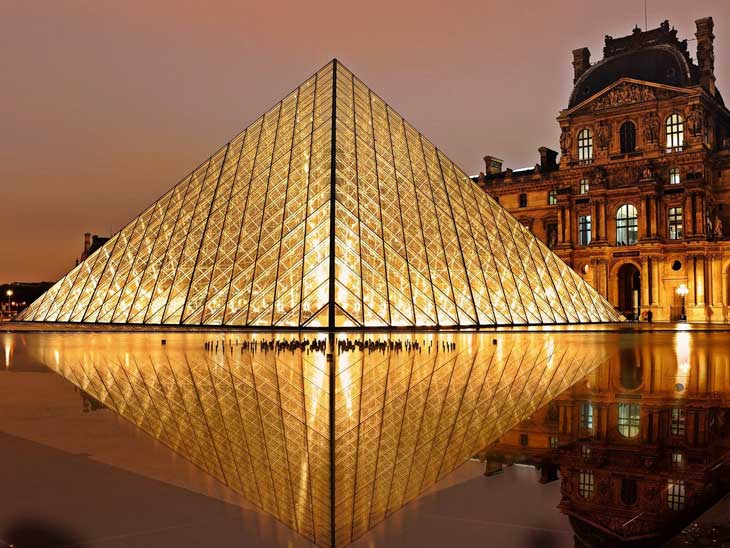 Located in Paris, the museum is housed in an old castle built in the late 12th to 13th centuries. This place is so huge that it's said that it would take weeks to see everything.
Some of the most famous pieces of art in the world reside in the Lourve. The Mona Lisa, the Venus de Milo, and the Winged Victory of Samothrace can all be viewed in this world-famous museum.
3. Théâtre Antique d'Orange
Looking for fun things to do in France that transport you all the way back to the time of Roman rule? No problem.
This Roman theater is located in Orange, Vaucluse, France. Built early in the first century AD, this is one of the best-preserved Roman theaters. Declared a UNESCO World Heritage Site in 1981, the theater is home to an annual opera festival and is otherwise open to tourists during the rest of the year.
4. Lascaux II
Does the world of ancient Rome feel too recent for your inner history buff?
We've got you covered. Lascaux II is an exact copy of cave paintings that are believed to have been created 17,000 years ago.
The original cave site, Lascaux, was opened to the public in the summer of 1948. Unfortunately, the impact of over 1,000 visitors per day was damaging these ancient cave drawings. The cave was therefore closed to the public in 1963 and the paintings were restored.
5. Palace of Versailles
Another UNESCO World Heritage site, the Palace of Versailles received almost 8 million visitors in 2017.
King Louis XIV chose to move to the Palace of Versailles in 1682 instead of living in the Lourve. Once you step foot on the grounds, or even from looking at photographs online, you can understand why.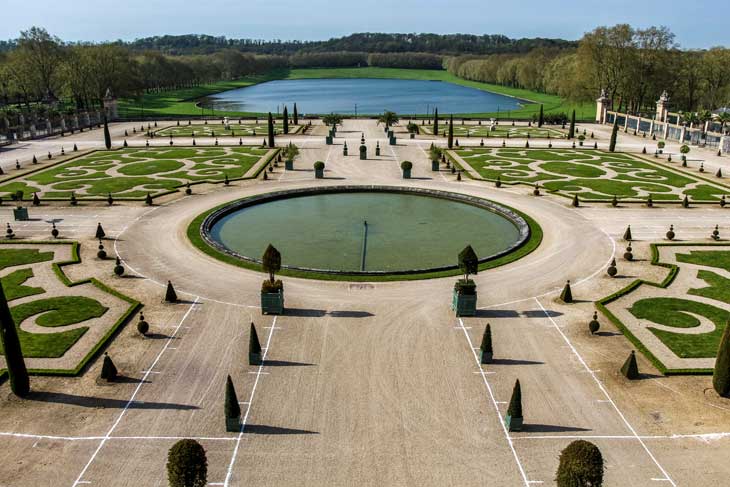 With breathtaking interiors, gardens, and the famous Hall of Mirrors, Versailles is a must-see during your visit to France.
Want to get the full experience while learning along the way? Check out this Palace of Versailles tour.
6. Eiffel Tower
Could you make a list of things to do in France without mentioning the Eiffel Tower?
If you've done any cursory googling of what to do in France, the Eiffel Tower was probably the first thing that came up.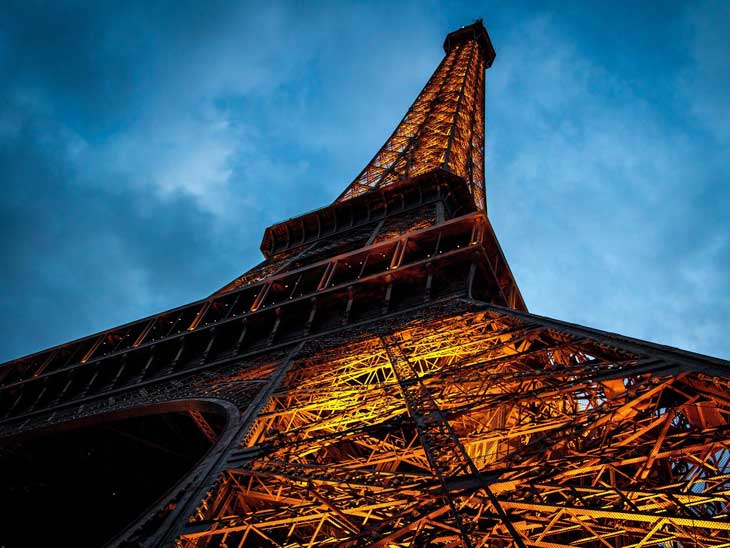 A global cultural icon of France, this wrought-iron lattice tower is the most-visited paid monument in the world. Housing two cafes, two restaurants, and a bar, you've got to spend at least one afternoon in this iconic Parisian location!
7. Pont du Gard
Another remnant of the time of Roman rule, the Pont du Gard is an ancient aqueduct bridge that was built halfway through the first century AD.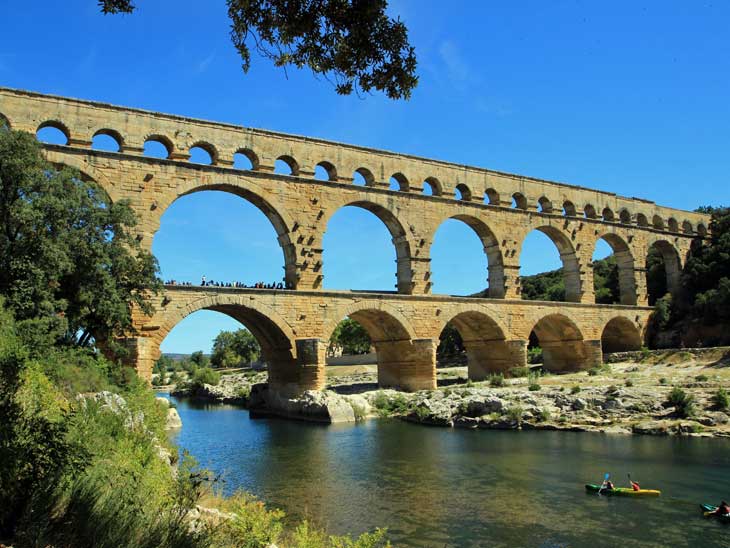 If one of your hobbies is marveling at engineering feats from two thousand years ago, you're going to want to check this out. This aqueduct bridge was built to allow the aqueduct of Nîmes (which is about 30 miles long) to cross the Gard River.
8. Arc de Triomphe
One of the most famous tourist sites in France, the Arc de Triomphe is located in Paris and stands at the western end of the Champs-Elysees.




Honoring those who fought and died during the French Revolutionary Wars and the Napoleonic Wars, the names of French generals and victories are inscribed on its surfaces.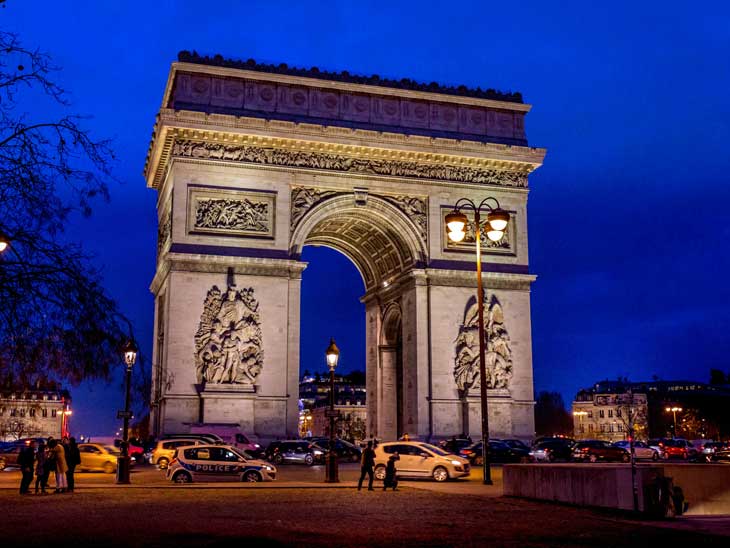 If you choose to climb the stairs (280 of them, to be precise) to the top of the monument, you can have a few of many Parisian landmarks. Located in the middle of a bustling intersection, you'll be in the middle of everything and above it all!
9. Mont Saint-Michelle
Has nothing on this list of things to see in France yet tickled your fancy? How about a 1300-year-old monastery built on top of a single rock in the middle of a bay?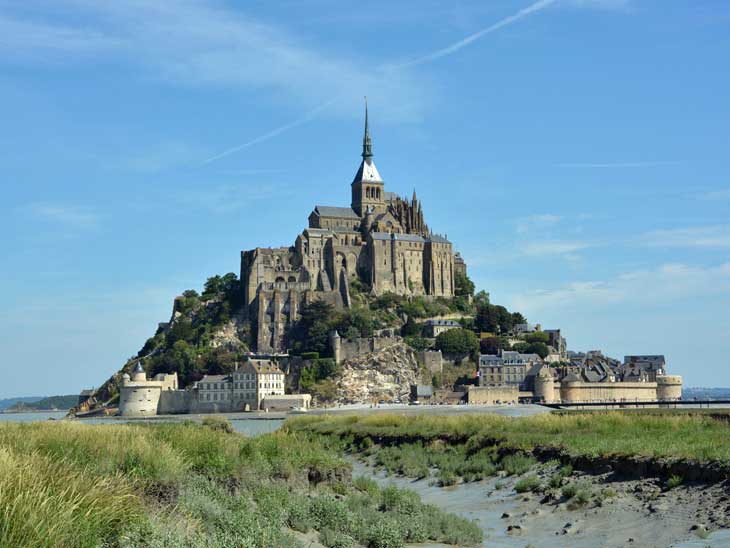 With a long and fascinating history starting with the site's founding by an Irish hermit, Mont Saint-Michelle is a medieval island village you'll want to check out.
One of the most famous pilgrimage sites in Christianity between the 8th and the 18th century, this island is only about a half a mile off of France's northwestern coast.
You Won't Run Out of Things to Do in France!
I could go on and on, completely overwhelming you with a hundred incredible things to do in France.
These nine places are a good place to start, though. No matter what you do in France, you'll be wandering around a country with a long and rich history. This makes it a perfect vacation destination whether you're on your own, with your significant other, or for the whole family.
Looking for more articles about all things travel? Be sure to check out the rest of our blog!
Please share your best tips for your an unforgettable trip to France in the comments below, on Twitter, Facebook  or Instagram.