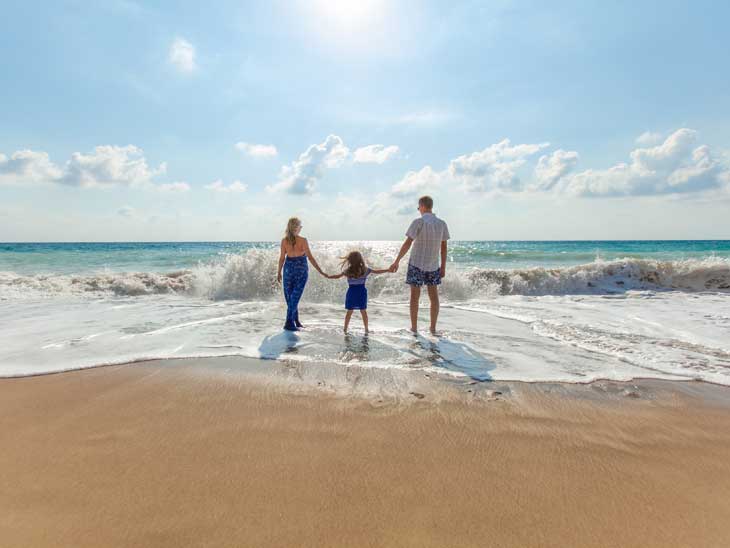 How To Plan Your First Family Vacation – Infographic
When you have a family, it's only natural that there are many things you want to do together. You may have heard it all too many times that what matters aren't the material things that you give each other, but the love and the memories that you create.
That is why occasionally traveling as a family is a good adventure to take. When traveling, you're away from work and all other distractions that can take your time away from your children. You also get to embark on the journey to discover new places. Surely, it's going to be challenging, but it can also be very rewarding as well.
Planning your first family vacation might be daunting, but don't worry, the good people at Liberty Van Rentals has compiled everything you need to know in this infographic:
From that infographic above, let's break it down to different parts:
Be Prepared
Because this is your first family trip, you have to do a lot of planning and preparation in the process. Don't expect to have a successful journey without going through the difficult process of planning to be prepared.
Here are some tips for you as you prepare for this trip:
Talk to your kids about your upcoming trip. Not only will this get them even more excited about it, but it also helps them to know what to expect.
Make sure that all your necessary documents for travel, medicines, and even your insurance are ready.
Do A Lot Of Research
It's important that before you go head-on with your trip, you've already done enough research. First off, think of the safety of the entire family, especially when you also have vulnerable infants and seniors with you. Second, be sure that you know about the place so that when you're there, you have activities planned out for the entire trip. Visiting attractions like shows in Pigeon Forge are a great way to spend your vacation
Budget Carefully
Traveling doesn't always have to be expensive. With the right budgeting tips here and there, you can make your family trip a little bit less expensive.
For instance, rather than a hotel, you may want to rent an apartment, home, or villa. If you're lucky, you may also find all-inclusive resorts that are on a discount. That way, your children will also have more space to move and run around than be confined to a small hotel room. Even better yet, your kids won't be short on any activity.
Consider The Vehicle Size That You Need
Because you're traveling with children, it's going to be more convenient for you to rent a car once you reach your destination. That way, you don't have to worry about navigating through public transportation.
That is why you must have this all planned out before you even start your trip. Also, make the necessary reservations. That way, you know for certain that the car you'll end up using is the perfect fit for your family size. If you're going on a road trip, you have to prep your car for that purpose, too.
Complete All Of Your Travel Supplies
One of the challenges that you're going to meet when traveling with your family is that you can never travel light. There's just so much to pack and bring, especially when you have children in tow with you. For instance, there are diapers, baby food, and snacks. You also need to have enough toys, books, and activity sheets to keep children occupied while on the plane. A good idea is to bring a portable oxygen concentrator on the trip if you are traveling with seniors with any potential breathing or heart problems. The list goes on and on and on.
Make sure you have these all ready, days before you even start on your trip.
Parting Word
These are only a few of the many tips that you can take to ensure that your family will have that vacation to remember. As you get the hang of it, surely, the preparation and travel process itself is going to be less daunting.
Now that you have these to guide you, you can finally get started with planning that trip.
Please share your best tips for your first family vacation in the comments below, on Twitter, Facebook  or Instagram.
Content Provided By Liberty Van Rentals.