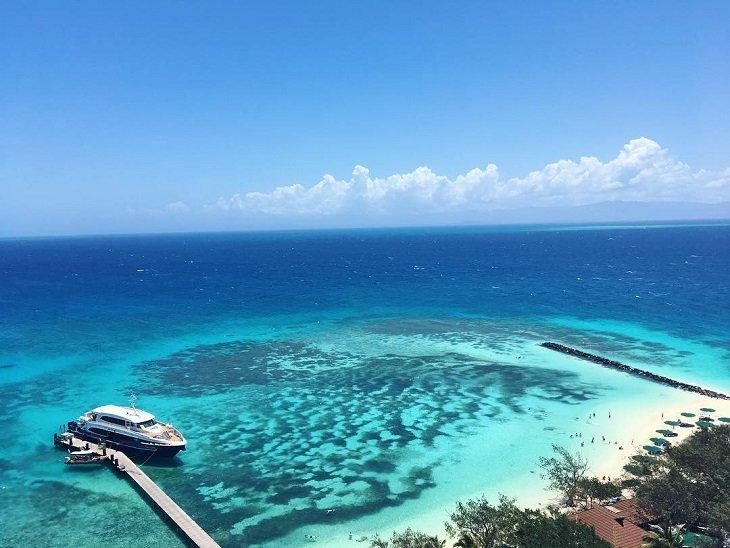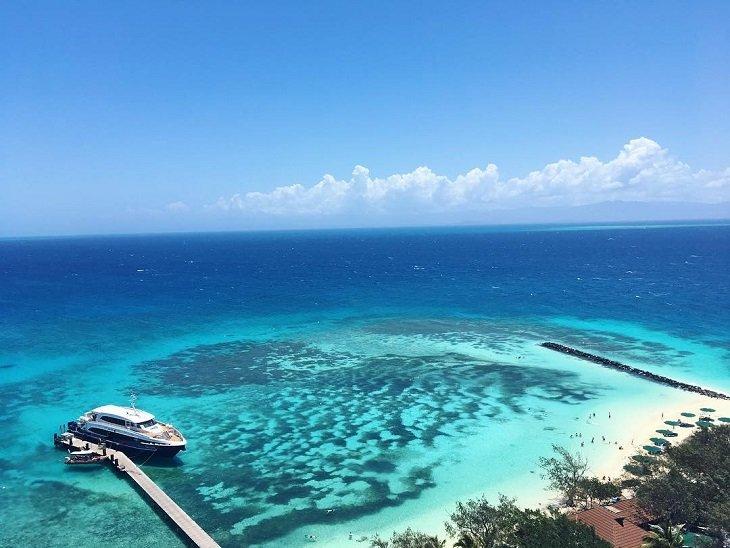 Adventuring New Caledonia: 5 Things You Should Not Miss
If you're up for an exotic Pacific excursion this winter, New Caledonia is an excellent choice for your perfect vacation. The fact that this archipelago is hardly ever mentioned as a popular beach holiday spot doesn't mean that this location isn't amazing, it only means that it isn't commonly overrun by a ton of tourists. If you are looking for a vacation that is on the quieter side (in terms of crowdedness), New Caledonia will provide you with a perfect fit. This guide features five things in New Caledonia that you should definitely not miss out on.
1.     Cuisine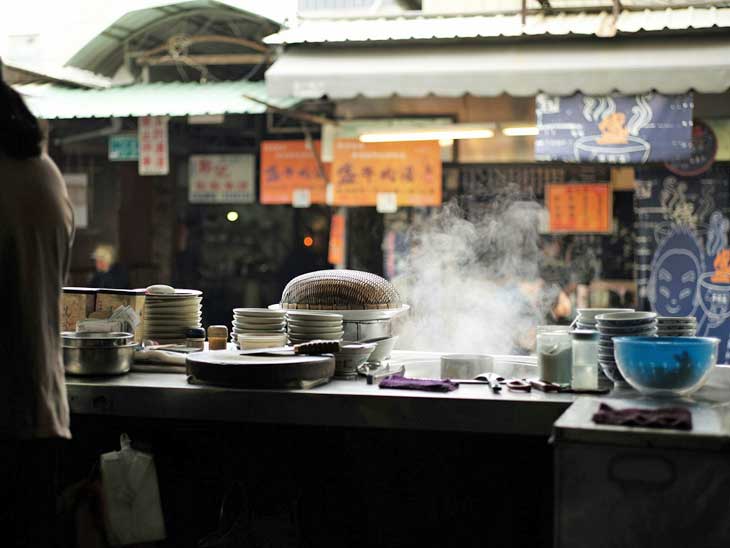 My general travel advice, regardless of the location, often begins with "taste the local foods". Why? Well, even if you manage to get an in-detail recipe for a meal specific for the region, chances are that you won't get it right! As a tourist, think of it as a privilege, so don't miss out!
New Caledonia's cuisine is definitely specific in terms of diversity! Its unique blend of French and Melanesian culture is responsible for a variety of cooking techniques and recipes that use locally-available tropical ingredients. There aren't too many places in the world that offer this amount of variety when it comes to local recipes. You can go to a fancy restaurant and eat frog legs and escargot, and go for a pizza, a locally-caught tuna, or visit a supermarket and get some gooey French cheese and freshly made baguettes.
2.     Hikes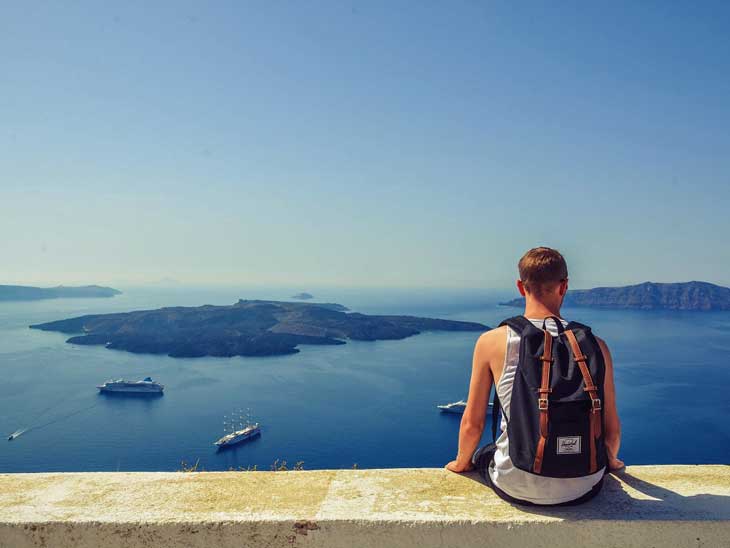 New Caledonia's scenery is simply breathtaking, but it's definitely best experienced from up high. Fortunately, New Caledonia's natural mountainous landscape allows you to take many amazing hikes that offer mind-boggling views on a vast island landscape, and an even vaster ocean.
The highest summit in the Isle of Pines is the N'ga Peak; the 262-meter climb takes about an hour to complete, but the feeling is quite rewarding – the lagoon below is simply something that you'll have to see for yourself.
3.     Water activities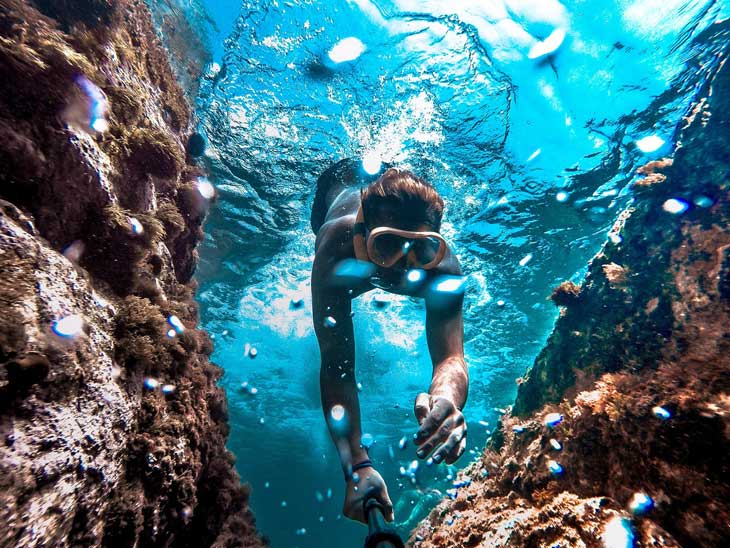 Let's not forget that you will be surrounded by water, and incredibly clear water, at that. To be honest, you can't really travel to a place in the Pacific while it's summer there and not at least submerge yourself into the glassy-looking sea.
Water activities to make the entire experience absolutely unforgettable include diving around the reef, snorkeling, fishing, kite and wind surfing, even jet skiing, parasailing and kayaking. You can even rent a catamaran to help you explore every part of this gorgeous place on earth.
4.     Shopping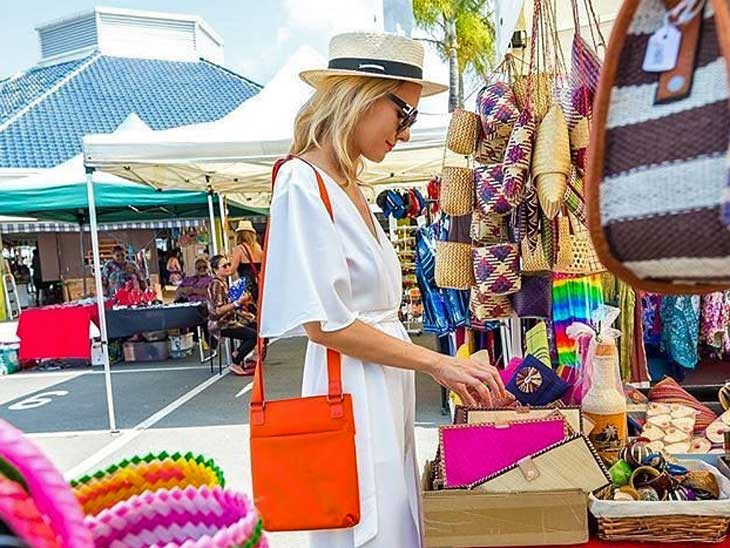 If there's a shopping hotspot in the Pacific, it's definitely New Caledonia. It's hardly surprising – given the French/Melanesian culture overlap, this archipelago offers a ton of various shopping options, from French designer to traditional local wears, from wines and jewelry, to crafts and souvenirs. This island collective features a ton of stuff that isn't frequently seen in the Pacific, such as antique shops and art galleries.
But don't take my word for it! Quite simply, New Caledonia really is a paradise-like destination. An unavoidable pit stop for many Pacific group excursions, many cruise lines hold this archipelago on their regular itinerary.
Experience French shopping in tropical cosmopolitan surroundings!
5.     Locations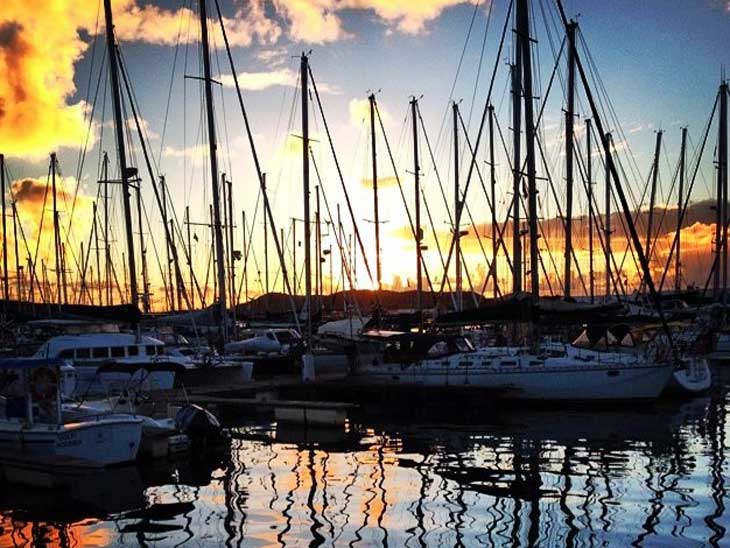 The wide variety of featured locations makes for a heavenly stay on this island. Here are some that you should definitely check out!
Voh's heart-shaped mangroves
This mangrove foundation really sits on a bed of mud. In addition to being gorgeously heart-shaped, these mangroves actually are very important in terms of preventing coastal erosion and stabilizing the seafloor!
The Amédée lighthouse
24km from New Caledonia's capital of Noumea, sits a rustic lighthouse, built all the way back in 1865, with the goal of ensuring the safe arrival of French penal ships. Nowadays, it is a popular tourist destination.
Pick your island
If you're looking for a serene paradise, beautiful beaches and lots and lots of pine trees, Isle of Pines is a remote location that will suit your needs. On the other hand, Ouvéa offers a long white sand strip, while Lifou features caves that include The Devil's Cave and Grotto D'Avio.
Whether it's the cuisine, hiking, various water activities, shopping hotspots, or the featured locations, you should make sure that you've checked out everything. We recommend at least a 15-day stay to explore everything properly, without a particular rush. In any case, this fantasy-like archipelago certainly won't leave you indifferent.
If you enjoyed this article about New Caledonia, you might want to check out Noumea – Heaven in the Pacific Ocean.
Please share your travel tips on New Caledonia via email, on Twitter, Facebook , Instagram or Google+. I would love to hear from you!