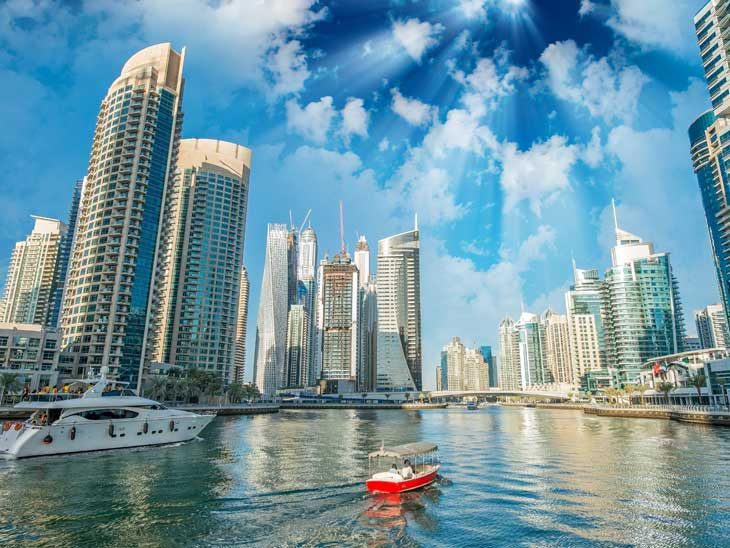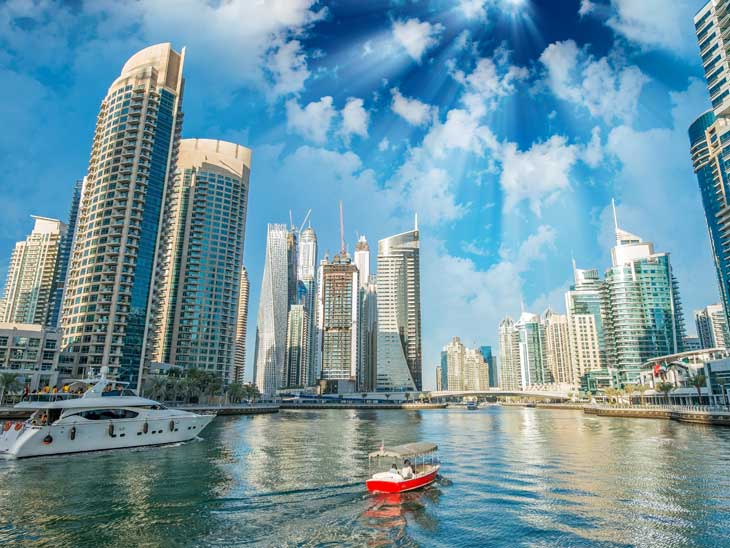 5 Tips to Choosing a Great Hotel in Dubai
12.87 million.
That's the number of international visitors Dubai welcomed in 2017 alone. As a traveler, this number could be reason enough to consider booking a plane ticket to the city of towering skyscrapers and golden desert sands.
Located in the Persian Gulf, northeast of the United Arab Emirates, Dubai is the second of seven Emirates that have grown to become a global hub for business, tourism and everything in between. With fascinating natural and man-made attractions, it is no wonder that it continues to pique the curiosity of people around the world.
Home away from home
Vacations are a great way to unwind and take a breather from the hustle and bustle of daily life. We look forward to just kicking our shoes off and inhaling the sweet smell of freedom (albeit temporarily). However, all our sweet holiday dreams can turn into a nightmare if we belatedly find out that we have made the wrong decisions when it comes to lodgings.
Here are some top things to consider when booking a hotel in the Pearl of the Gulf:
1. Things to Do
What do you want to do? How do you want to spend your vacation? What are the things that you enjoy the most? Are you looking for new experiences?
These are some of the questions that you must ask yourself when planning a great vacation. With so many things that Dubai has to offer, choosing an activity will be quite a challenge. From shopping to sunset safaris, there is a spectrum of activities that you can choose from and enjoy.
In choosing your hotel, you must then consider the activities that you have in mind. Opt for a hotel that is closest to these areas of interest so you won't waste time traveling from one attraction to another.
Some hotels also offer packages with popular attractions as well as complimentary shuttle services or free entrance fees.
2. Location, location, location
If you have identified what you want to do or try out in Dubai, you can then decide where to book your vacation lodgings.
If you're a beach bunny, consider staying along the Jumeirah Beach or The Palm areas. Luxury Jumeirah hotels usually have direct access to the white sand beach where you can frolic in its turquoise waters and engage in water sports.
There are also a good selection of shops and restaurants where you can satiate both your appetite for food and fashion.
Meanwhile, The Palm is an artificial island that affords you a more private stay with sensational sea views while still being 20 minutes away to the vibrant metropolis.
On the other hand, if you are more of the outdoor adventurous type, you can opt to stay in the one of the luxury desert hotels. You can choose from a variety of options – from glamping (glamorous camping in well-appointed tented villas) to opulent suites with majestic views of the sunset in your own private infinity pool.
Your interests will lead you where to go. Plan wisely and direct your compass to the places that your heart wants to go.

3. Reliable reviews
Don't just rely on hotel websites to find out about the property you wish to stay in. Go to credible travel sites or blogs so you can browse through a considerable amount of reviews. From these personal accounts, you can already sift through the shiny marketing spiels and get a more realistic appraisal of the establishment.
There will be good and bad reviews, so do your homework. What may be a negative feature for others may be just fine with you, or vice versa. Weigh the pros and cons according to your requirements.
4. City of Gold
Be ready to fork out some hard-earned cash for a well-deserved vacation. If you've decided to treat yourself with this Dubai escapade, then just think that you will get what you pay for.




With hotels and resorts in the general vicinity of costing you an arm and a leg, there are some that still offer great value for money. It all depends on what you are willing to shell out and the number of days you want to soak in the Dubai experience.
Create a budget and stick to it. Would you rather splurge on a luxurious room where you can savor top-notch creature comforts? Or would you rather spend on experiences and activities that take your breath away? Would you scrimp on food (which is a folly as restaurants in Jumeirah offer some of the world's best gastronomic delights) or keep the shopping spree toned down?
Consider your priorities and try to see where you can make a compromise. If money is not an issue, then feel free to indulge in the City of Superlatives – from the world's largest shopping mall to one of the world's most expensive drinks (but check out their rules for imbibing alcohol first).
5. Perfect timing
If rain showers are not your thing, then Dubai is perfect for you. With sunny weather almost all year round, you can simply get lightheaded with the bevy of activities on offer including day tours around Dubai.
Still, check the weather before you book your hotel. It can be scorching hot in the summer, which is between June to September. If you are also not too keen on sweating it out too much, then perhaps the months between October to May will be the best options for you. It can get relatively cool and pretty chilly in the desert in the evenings so at least that's also something to look forward to.
Tailor fit
Taking into consideration your needs and wants before booking a hotel can spell the difference when it comes to getting an excellent vacation. With a multitude of choices when it comes to accommodations in Dubai, it will certainly be a challenge to pick one. However, if you plan ahead and prepare well, your time off from the daily grind will truly be a rewarding experience.