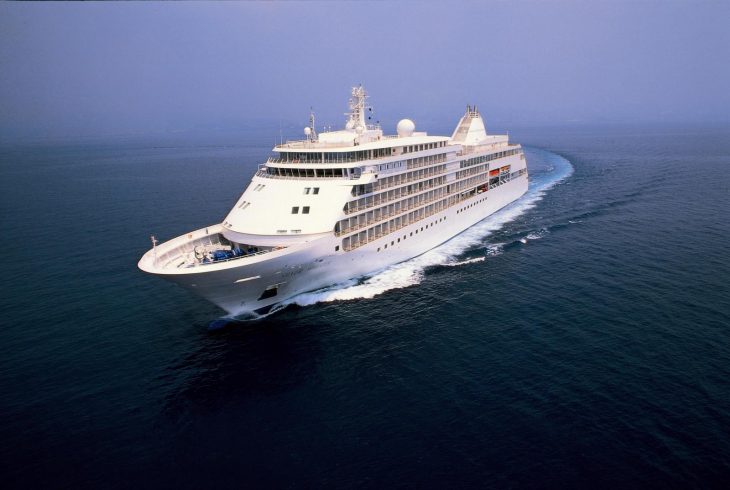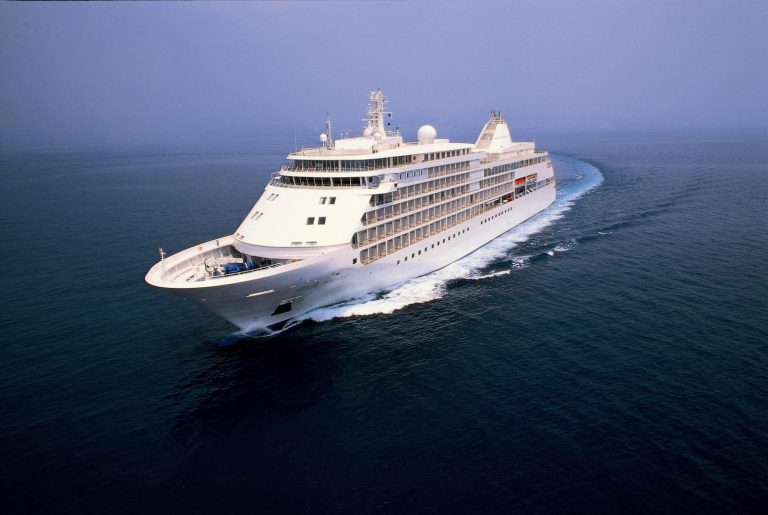 Silversea has Presented their Round The World Cruise for 2016!
Silversea, the cruise company renowned for its standard and luxury, has announced that they will be offering a round the world cruise visiting 51 destinations in 31 countries during the 115 days voyage with Silver Whisper. As any other Silversea ship, this is of course all-inclusive, all-suites, immaculate standard, Wi-Fi from stem to stern and personalized service with a maximum of 382 guests who are taken care of by 302 crew. Not same passenger to crew ratio as SeaDream, but still amongst the top of the industry.
Silversea has named the cruise "Venetian World Odyssey 2016" and it actually includes a stop in Venice with a masked ball function at a Palazzo on the Grand Canal. Other events and functions exclusive to the round the world cruise are: a bon voyage dinner at Mandarin Oriental in Miami, lunch at Taj Mahal with a chartered jet, white glove lunch on an island in Sydney Harbour with views over both the Opera House and the bridge. It makes me very happy to see that Silversea has thought about the experience, not only getting passengers around the globe.
The cruise will set you back at least 59 950$ and starts on the 6th of January 2016 from Fort Lauderdale travelling to Key West, Puerto Limon (Puerto Rico), the Panama Canal, Manta (Ecuador), Salaverry (Peru), Lima (Peru), Easter Island, Pitcairn Island, Fakarava (French Polynesia), Moorea, Papeete, Bora Bora, Rarotonga, Tauranga (NZ), Auckland, Bay of Islands, Sydney, Brisbane, Thursday Island (Australia), Darwin, Bali, Sandakan (Malaysian Borneo), Manila, Hong Kong, Ha Long Bay (Vietnam), Ho Chi Minh City (Vietnam), Bangkok, Koh Samui, Singapore, Port Klang (port for Kuala Lumpur), Penang, Phuket, Yangon, Colombo, Cochin, Mumbai, Dubai, Muscat, Salalah (Oman), Safaga (Egypt), Aqaba, Suez Canal, Port Said (Egypt), Ashdod (Israel), Haifa (Israel), Souda Bay (Crete), Corfu, Kotor (Montenegro), Dubrovnik and finally disembarkation in Venice.
For the money spent you will receive the following amenities, on top of what is normally included in a cruise: complimentary baggage valet service, $4000 on board spending credit (per suite), complimentary laundry service, Internet package, 3 exclusive World Cruise events (mentioned above) and three complimentary Silversea Experiences on Easter Island, at Halong Bay, and at the magnificent Royal Opera House of Muscat.
If you are interested in joining this round the world cruise with Silversea, I think you should book as soon as possible because special cruises like this are usually sold out well in advance.
If you are going, you will find nice resources about Bali (here and here) and Singapore (here and here) on my blog.
If you have comments or are on the Silversea round the world cruise 2015, please make yourself heard in the comments below, on Twitter or on Facebook.
Main photo and first 3 photos in text are courtesy of Silversea Cruises.