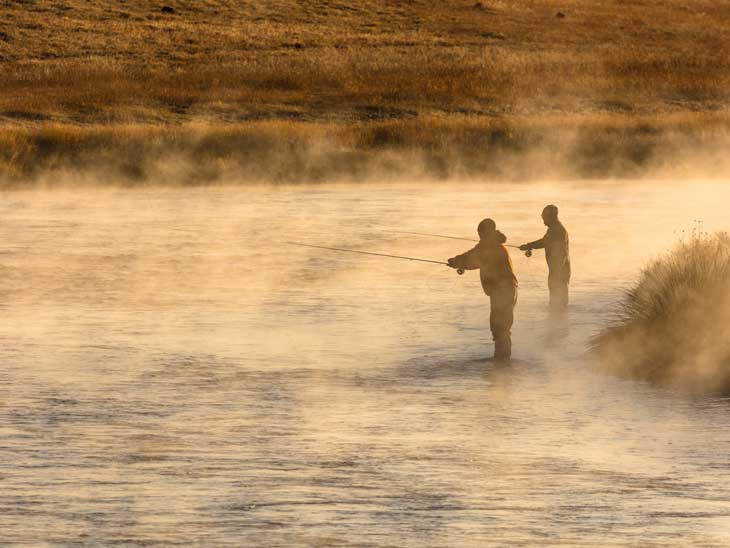 Tips for Planning A Fly-Fishing Trip
Every fly-fishing trip is exciting and when it comes down to planning your next experience, you are probably thrilled and eager to get started. Aside from the uncontrollable, like mother nature and those notorious flight cancellations, making your trip run smoothly is super important. Planning your trip will involve various things, so this guide should help you narrow down the most important parts to make sure you don't miss a trick. Here are the best tips to keep in mind when you get down to planning:
1.      Pick Your Location
Picking the right place to go can be the hardest part. A little of this will come down to budget, as you can only go where you can afford. There are lots of expenses involved in fly-fishing, and you need to save money where you can. Whilst there are so many brilliant places you could enjoy a vacation, not all of them lend themselves to fly-fishing, despite what their brochures might tell you.




Read up on reviews and do your research; people like to share their experiences online, so you have easy access to other people's opinions on where the best places to go are. You also have to consider what you really want from the trip. If the goal is to have great experience and enjoy the stunning sights and scenery, you could sacrifice the odds of catching a trophy fish with the idea that you are going to have a great time no matter what you catch.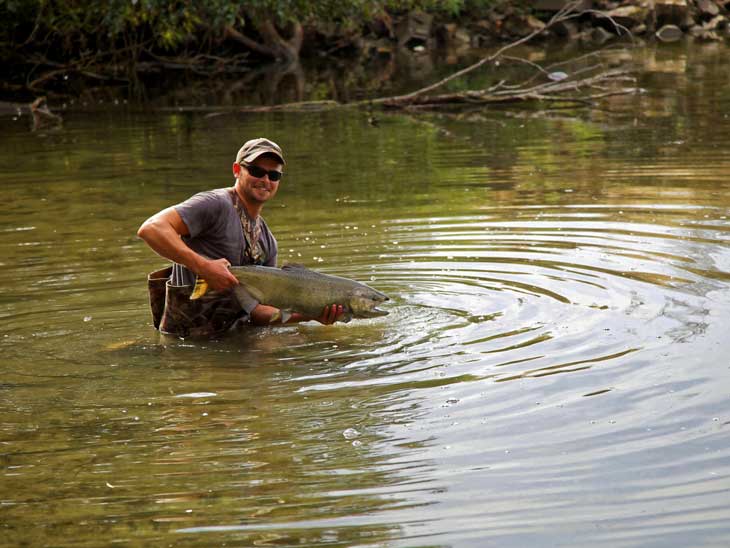 2.      Choose Suitable Lodgings
One of the big things that can make or break a trip, believe it or not, is the accommodation. Make sure your lodgings have suitable facilities, so you can stock up on things and have easy access to the water. Your lodgings will provide great homely comforts, particularly if you are headed to a destination where the weather isn't as expected. Wyndham Vacation Rentals is just one of many great companies that provide vacation rentals to meet your needs. Providing plenty of great condo amenities, with rentals available in Breckenridge & Keystone, giving guests great access to the 8,000 miles of rivers and more than 2,000 lakes in Colorado. The fully equipped condos are an easy source of comfort after a long day of fishing, perfect to come back to when it has gotten cold and dark.
3.      The Right Season
If you're an avid fly-fisher you are probably already well-familiar with picking the right time of year to enjoy fly-fishing. Tourist season will mean you're struggling to find room amongst the crowd of fishers, and the 'blown out' season refers to when the snow melts and the rivers bloat with water, making it more likely you catch worms than any fish. If you have certain fish in mind that you would like to catch, do some research and find out when they hatch and when the best time of year to catch them is. You can't expect to catch every kind of fish all-year-round, so you will need to read up and speak to the experts for more advice. Research and talking to others are the best ways to find out more about getting what you want, so make sure you are fully prepared and time your trip accordingly.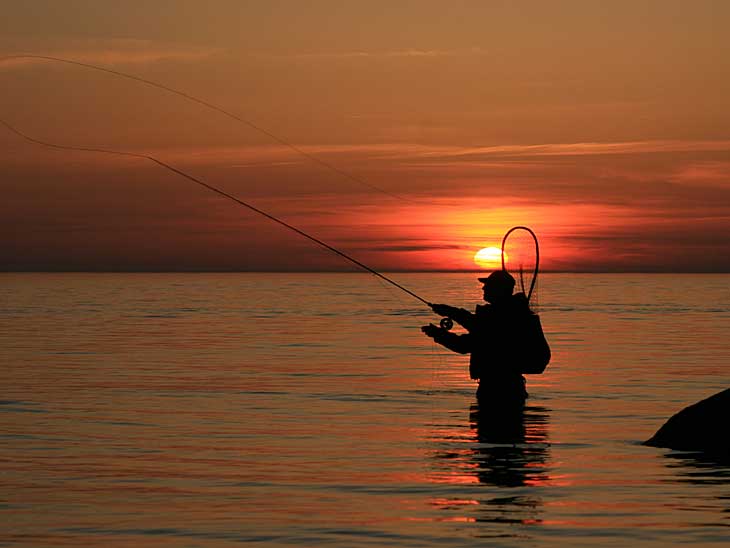 4.      Learn from Others
Even if you're a pro, there is always more to learn. Every fly-fishing spot is different and its always a smart idea to speak to the locals and consider hiring a guide. You will be surprised by what you can learn from them and they are the likely experts on the area, being familiar with all the 'good-spots' and where you can buy your supplies. Beginners should know that practice makes perfect, and whilst it might seem like the 'prize' is making a good catch, what is important is that you have a good time and enjoy the experience. Proper planning will help you make the most of the trip and don't forget encourage yourself to explore and test out new waters.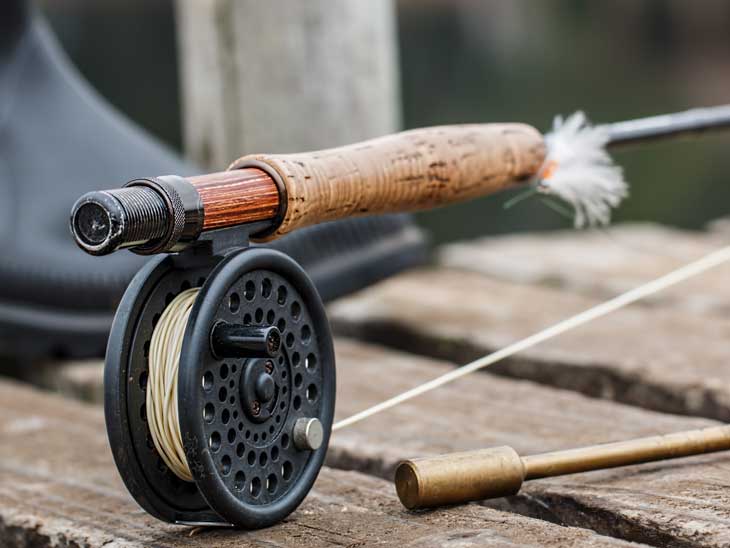 5.      Be Flexible
Even the best plans can fall through, so be prepared with back-up plans. Sometimes a bit of unexpected snowfall can make your favorite spot off-limits, so having more than one location in mind will help ensure your trip runs smoothly. Not every day of the trip is going to be favorable, and whilst there can be some pressure to make the most of the limited time you have, there is no such thing as a failed day. Being prepared will help you optimize your trip for the best rate of success but being open to learning from others and trying out new things will help you grow and develop. Once again, what is important is that you have a great time, so don't let disappointments ruin your trip.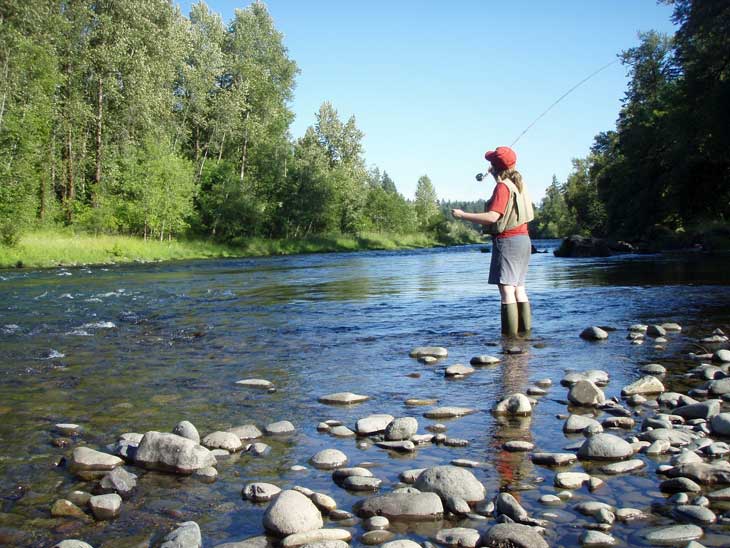 Fly fishing makes for great fun and whilst it can be a challenging hobby, you can gain memorable experiences and meet wonderful friends through doing what you love. Planning your trip with thorough research and going into it with a positive attitude is the best way to make the most of it and hopefully, these tips help you out when you plan your next trip.
Please share your best tips for planning a fly-fishing trip in the comments below, on Twitter, Facebook  or Instagram.