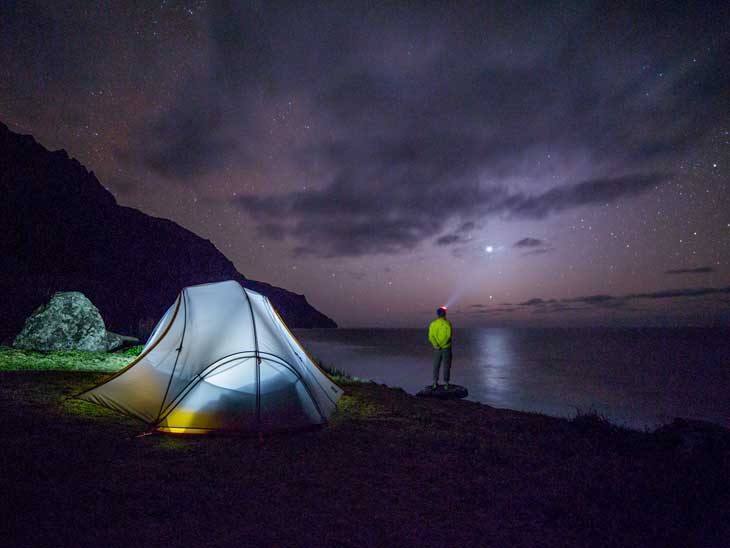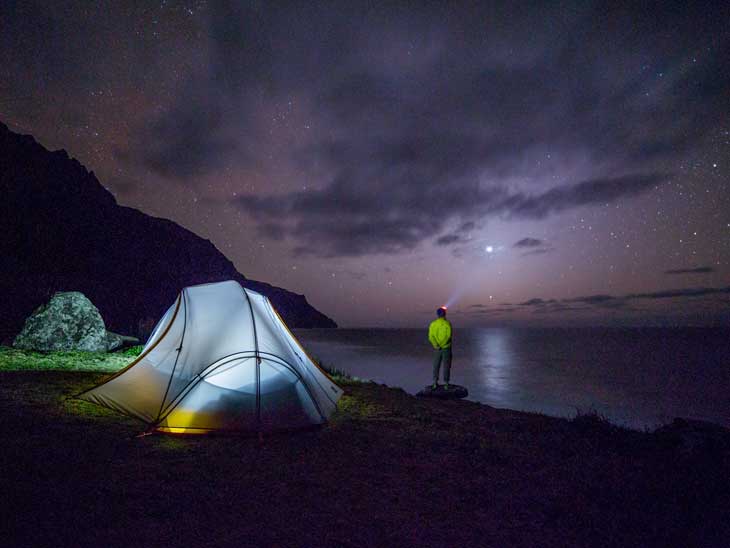 Tips on Camping When It's Raining
If you're a big fan of camping, you've probably been reading everything there is online on the subject, including the Rainy Adventures resources. Still, one thing may be bugging you: while there is a great deal of things you can control when you go camping, such as the amount of food you bring, as well as the quality of your equipment, there's one thing that can't be controlled: the weather. Well, this article is here to help you figure out what to do when you're camping and it's raining.
Place Your Tent with Care
When you pick a spot for placing your tent, make sure that it's at least a little bit elevated, and that it's not very close to a lake or river. It may also be worth trying to camp somewhere that's not under a tree, since raindrops will keep on falling from the branches even after the rain has stopped. This may not be a huge problem, but there's also the fact that if there's a particularly windy weather, branches may fall off and injure you in the process.
Waterproof Equipment
Regardless of how the weather seems like it's going to be, make sure to have waterproof equipment on you, since you never know when it will start raining. Your tent should be waterproof, no doubt about it, but you should also have a waterproof jacket, backpack cover, headlamp and footwear.
Lights
Lights help make the surrounding more beautiful at night, but they are also important for safety, particularly when it's raining. You'll know where everything is, and you won't run the risk of tripping and falling. LED string lights can be placed around the campsite. Reflectors placed on trees can be of real use if you're going on a hike and are returning late. Finally, make sure to have flashlights and camp lanterns on you.




Layers
If you plan your clothing well enough, your body will have an easier time with regulating its temperature. As such, pick wool or polyester for the base, add mid layers and finish it all off with a waterproof jacket. While cotton is normally a good choice, in this case it isn't, since if it gets wet, it will stay this way. Have plenty of base layers with you, as when you'll get back to your tent, you're going to want to change into something dry.
Create a Shelter
It can get pretty boring if everyone heads straight to their tents after a hike or other activities you may have been engaged in during the day. To avoid this, try to create a rain shelter with a tarp overhead, as well as one on the ground. Add chairs, a table and some fun games, and you've got the recipe for successful nights.
Hang Wet Clothes
When you get back from your adventures, you may be tired and wet, but try to resist the urge to throw your clothes in a bag and call it a day. Make sure to hang them somewhere (such as in the rain shelter we talked about earlier), so that you won't end up with mildew-smelling clothing.
Create a Warm Sleeping Haven
Consider adding two sleeping pads rather than one, for added protection from the cold, wet ground. A bivy bag can also be very helpful, since it adds another layer of protection for you and your sleeping bag.
Hand Warmers
A simple trick, which can create a big impact for those of you with poor blood circulation, who tend to always be cold is having hand warmers on…hand. You can even place them in your boots to help keep your feet nice and warm.
Camping when it's raining is not that hard, as long as you're well-prepared. Use these tips next time you head out into the great outdoors to stay dry.
Please share your best tips for camping in the rain in the comments below, on Twitter, Facebook  or Instagram.