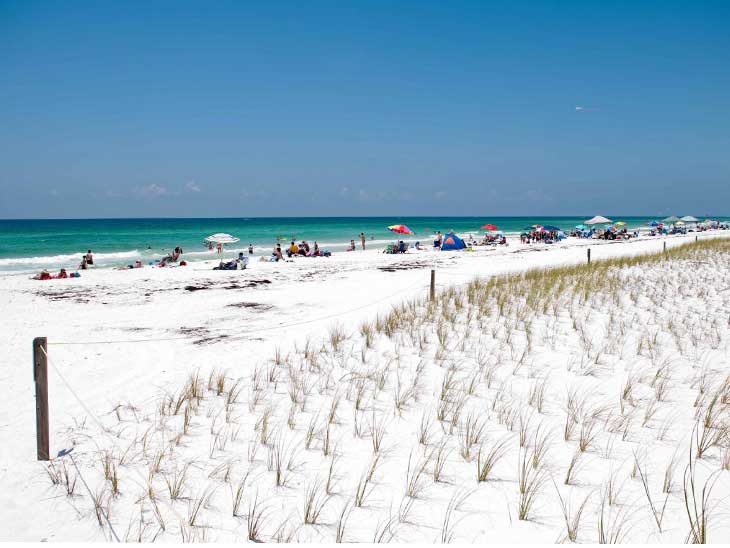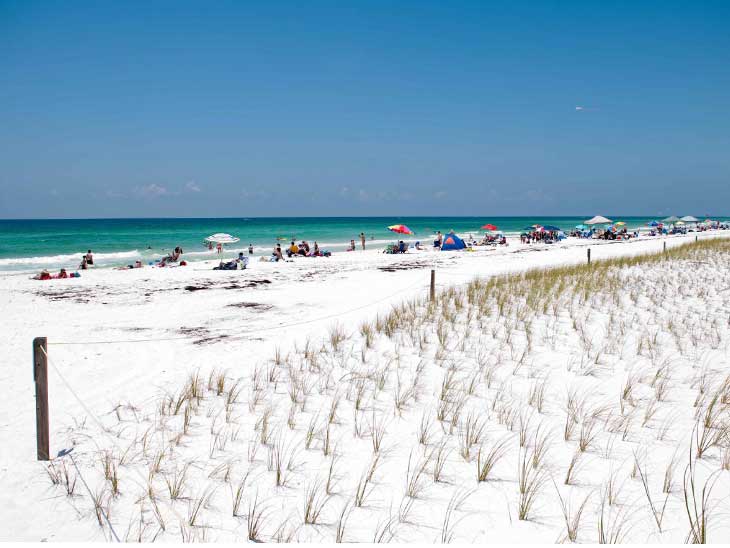 Top Tips for Having the Best Vacation in Destin, Florida
The beach town of Destin is a popular tourist destination along the Gulf Coast of Florida just Northwest of Panama City Beach. Known for its popularity as a great winter escape destination, white sand beaches and friendly locals, it can be stressful planning the best vacation you can have.
If you've never been to Destin, how do you go about planning a trip that you're going to remember for years to come? Which Destin Florida attractions make for a thrilling time and how do you go about making the most of those attractions? Take a look at our favorite tips to planning the best vacation in Destin, Florida. This is a holiday your friends and family are certain to remember for years to come!
Best vacation in Destin tips
1) Visit Crab Island
No trip to Destin is complete without an excursion to Crab Island. But how do you go about getting to an island? There are several ways. One of the most popular would be via a pontoon boat rental. However, if you are strapped for cash, you can always try to rent a stand-up paddleboard or kayak.




It'd be quite strenuous to paddle your way out to the island (not to mention dangerous), but once you arrive, you'll be welcomed with a plethora of party barges, floating concession stands, and other tourists having fun in the sun.
2) Try some local food
There's no better way to visit a place than to go where the locals like to go. There are a few local restaurants in Destin known as more than just a tourist trap – they're straight up local hotspots. Try spending an evening at Harbor Docks and order the Gulf Shrimp Orecchiette. It's a seafood pasta plate consisting of shrimp, chorizo, and a roasted bell pepper cream.
Not a fan of seafood? Then visit Callahan's Restaurant & Deli. The food comes in substantial portions, is reasonably priced, and has been labeled as a "dependable Destin classic" by the locals. If you decide to visit, order the southern country fried steak – you won't regret it!
3) Choose your beach based on personal preference
No visit to Destin Florida is complete without a visit to the beach. You can visit just about any beach, but the key here is to visit outside of the busy season. Holidays seasons will leave the beached packed full of tourist so try your best to avoid Spring Break and Christmas.
Outside of this, choosing the best beach in Destin comes down to personal preference. Shell Island offers excellent shelling opportunities but if you want to stay on white sandy beaches then visit Henderson Beach State Park.
4) Spend some time window shopping
There's one spot in Destin that's on everybody's bucket list – Harborwalk Village. There's a reason why this little outlet mall is everybody's favorite. Between the food scene, shops, stalls, and individual vendors, Harborwalk Village hosts a full evening's worth of activities for both couples and families alike.
Arrive earlier in the evening with reservations to one of the restaurants as the wait time can get a little outrageous for the favorite spots. Afterward, spend the rest of the evening walking around and having a great time!
Author bio:
Ron Robbins is an adventure travel blogger and content marketing specialist based in San Antonio. He has a decade of professional writing, editing, and SEO experience working for companies such as Gilligan's WaterSports.
What are your tips for having the best vacation in Destin, Florida? Please let us know in the comment section below or via email, on Twitter, Facebook , Instagram or Google+. We would love to hear from you!!